When it comes to the start of a new semester at University, you're either looking forward to it or dreading it. It leaves no one indifferent. For some, it's a snap back to reality, a curtain call on summer. For others, it's the moment they've been waiting for when they can finally bust out their new school bag and get back into school mode.
I love back to school. I might be a bit of a nerd, but I love heading back to campus in September. After a summer spent as an Intern at Altitude Sports, the return to class should be a smooth transition.
How to survive the Back to School rush? Shopping for school supplies, notebooks, and calendars is one way to get motivated. But back to school 2019 will be, above all, the perfect way to show off the new look you've spent all summer developing.
Day 1: New Semester, New Modern Backpack
Herschel Supply Co.

Settlement Backpack

Matt & Nat

Brave Backpack

JanSport

Cool Student 34L Backpack

Arc'teryx

Blade 20 Backpack
It's finally here. The seemingly never-ending month of August is over. September is here, and with it comes the daily study sessions, long nights, and caffeine overdoses.
Monday morning. 8:30. I get to campus with my Earl Gray, my laptop, my lunch, a few notebooks, and a copy of Harry Potter for the metro ride over. It might seem like a lot for the first day, but everything fits perfectly in my new Herschel Settlement backpack. Not only is it comfortable, but it looks a lot more durable than my last backpack. A reinforced pocket keeps my laptop safe and leaves plenty of room for my essentials.
Another of my summer purchases was the Brave Backpack from Matt & Nat. Minimalist and incredibly practical, I'll use it as both a handbag and a school bag on those days when I don't have to carry my laptop.
If Matt & Nat is the go-to for the women on campus, then JanSport is the equivalent for men. For university students, I would recommend the Cool Student 34L Backpack. It's got plenty of space for your school books and laptop. 
Looking for top of the line? Look no further than the Arc'teryx Blade 20 backpack. The aesthetic is simple, and the quality is exceptional. The urban chic style is perfect for the young active men on campus. The type that you'd find wandering the HEC or McGill campuses…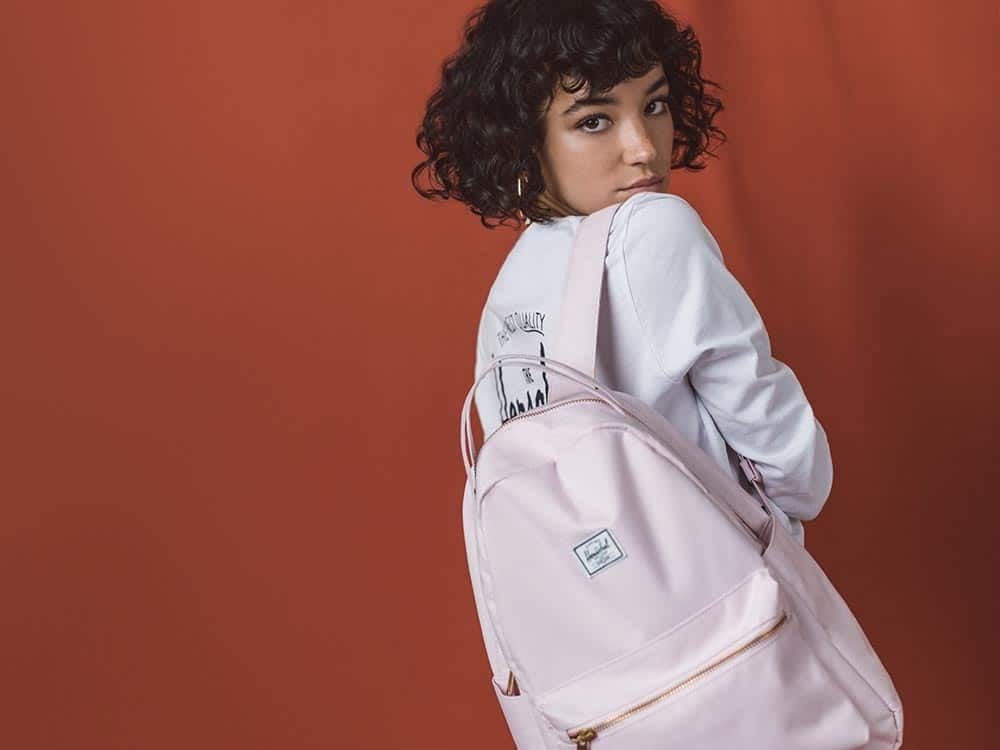 Facing The Arctic Chill Of The Classroom
Patagonia

Lightweight Better Sweater

The North Face

Half Dome Pullover Hoodie

The North Face

Red Box Pullover Hoodie

Patagonia

Cotton Quilt Snap-T Pullover
As I push open the doors to the University building, I notice a drop in temperature. The chilly breeze of the AC quickly replaces the warm morning air. Those still dressed for summer shiver as the professor hands out the syllabus.
Luckily it's not my first time dealing with these freezing classrooms. I unzip my bag and grab my Better Sweater Marsupial Pullover. This lightweight sweater from Patagonia is warm and soft against the skin. A technical garment by nature, it's urban style, and versatility makes it perfect for a day at the library.
When I want to change it up, I switch over to my Half Dome Pullover Hoodie from The North Face. This hoodie is ultrasoft, looks good with a pair of jeans, and is perfect when fall rolls around.
I've also got a soft spot for the Red Box Pullover Hoodie from The North Face, featuring their Never Stop Exploring slogan on the back. If those don't work, Patagonia's Cotton Quilt Snap-T Pullover made from organic cotton is an excellent alternative to the Better Sweater.
It's hard to concentrate on statistics or political economics when you're shivering. Even at the beginning of September, a warm sweater is a must.
Strolling Around Campus & Comfortable Shoes
Vans

Slip-On

Hunter

Original Refined Chelsea

Dr Martens

1460 8 Eye Smooth Leather Boots

Blundstone

550 Boots
Everyone who's had a chance to complete the first day at University knows that it can feel like an eternity. I spend my lunch hour buying books and stretching my legs around campus, which gets me thinking – about shoes.
It's sometimes hard to find a shoe that's both comfortable and stylish, but I think the Vans Slip-On Shoe is an excellent compromise. Maybe it's because I've got a weakness for white sneakers that go well with jeans, shorts or skirts.
With fall comes rain, and with rain comes the need for waterproof boots. The Original Refined Chelsea from Hunter would go amazing with my bag from Matt & Nat. I always go for an ankle boot. Wearing a knee-high boot all day can be pretty uncomfortable.
The running shoe is more popular than ever in men's fashion. From Reebok to Salomon to Under Armour, the athletic look is all over campus. My personal favourites are the Adidas UltraBOOST. Easily recognizable, the look is the perfect combination of elegance and performance. It's comfortable, and ideal for jogging from lecture to lab. 
Looking for something that stands out more? The 1460 8 Eye Smooth Leather Boot from Dr. Martens is your typical rebel without a cause meets punk rocker boot that won't let you forget those stylish university years. However, if you're looking for something a bit more understated, the 550 – Leather Lined Walnut Boot from Blundstone is a choice for all occasions.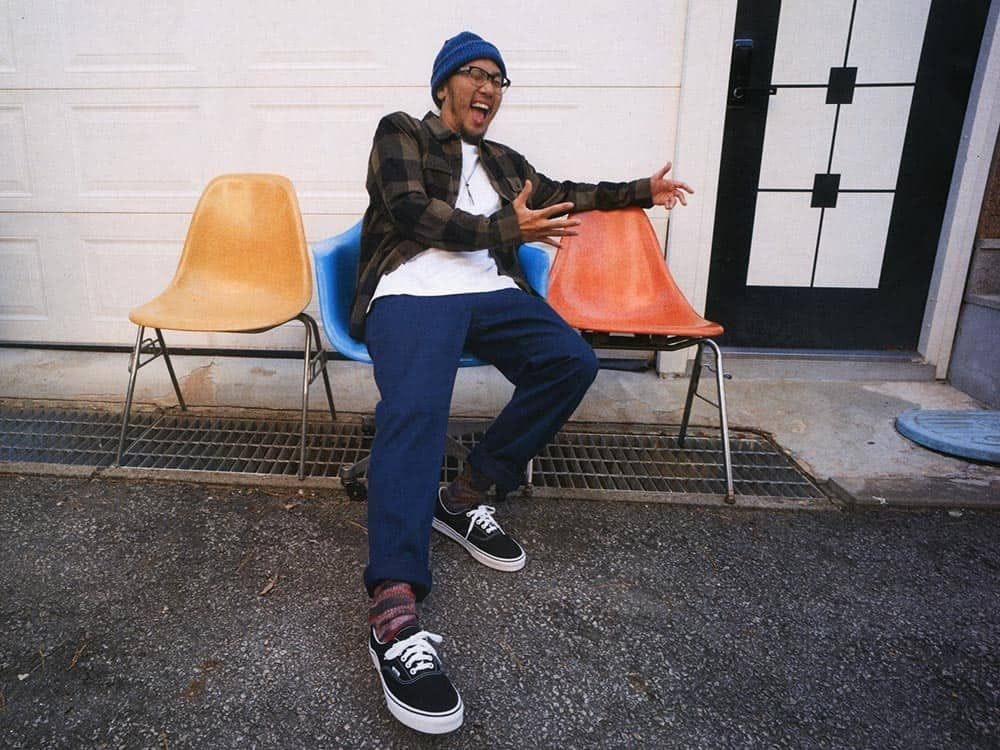 Living Off Coffee & Fresh Water
Hydroflask

Wide Mouth 20 oz

Nalgene

Tritan Wide Mouth 16oz.
2:45. My eyelids are heavy. It's impossible to concentrate on this never-ending presentation. On my afternoon break, I'm tempted to grab my third coffee of the day. Or to walk out never to return…
It's been said a million times, but it's worth repeating: a reusable water bottle is a must. Not only do you save money, but you avoid all the waste involved in using plastic water bottles. I never leave the house without my 20 oz. Hydro Flask bottle. I'll use it for tea in the morning, and it'll stay hot until lunch. It also keeps my other drinks cold all day long.
If you're not picky and don't mind drinking room temperature water, a 16 oz. Nalgene bottle might be a simpler choice. 
With these, you can make the right choice for the planet and your wallet.
Still Worried?
School's not for everyone. But for those who choose that path, there are ways to make things easier. The right motivation is everything, but with the proper clothing and accessories, you'll be able to survive whatever the school year throws at you. As they say, onwards and upwards.
Shop our Back to School collection
Translated to English by Olivier Laselle
SHARE