Last October I had the pleasure of visiting Osprey's Vietnam headquarters and two of their nearby factories. While I was there to learn about Osprey and their products, I was also lucky enough to immerse myself into Vietnamese culture and get a taste of life as an Osprey employee. It was delightful to meet the faces of the talented workers behind the Daylite backpack on my back, and even try my hand at cutting the pieces to a pack.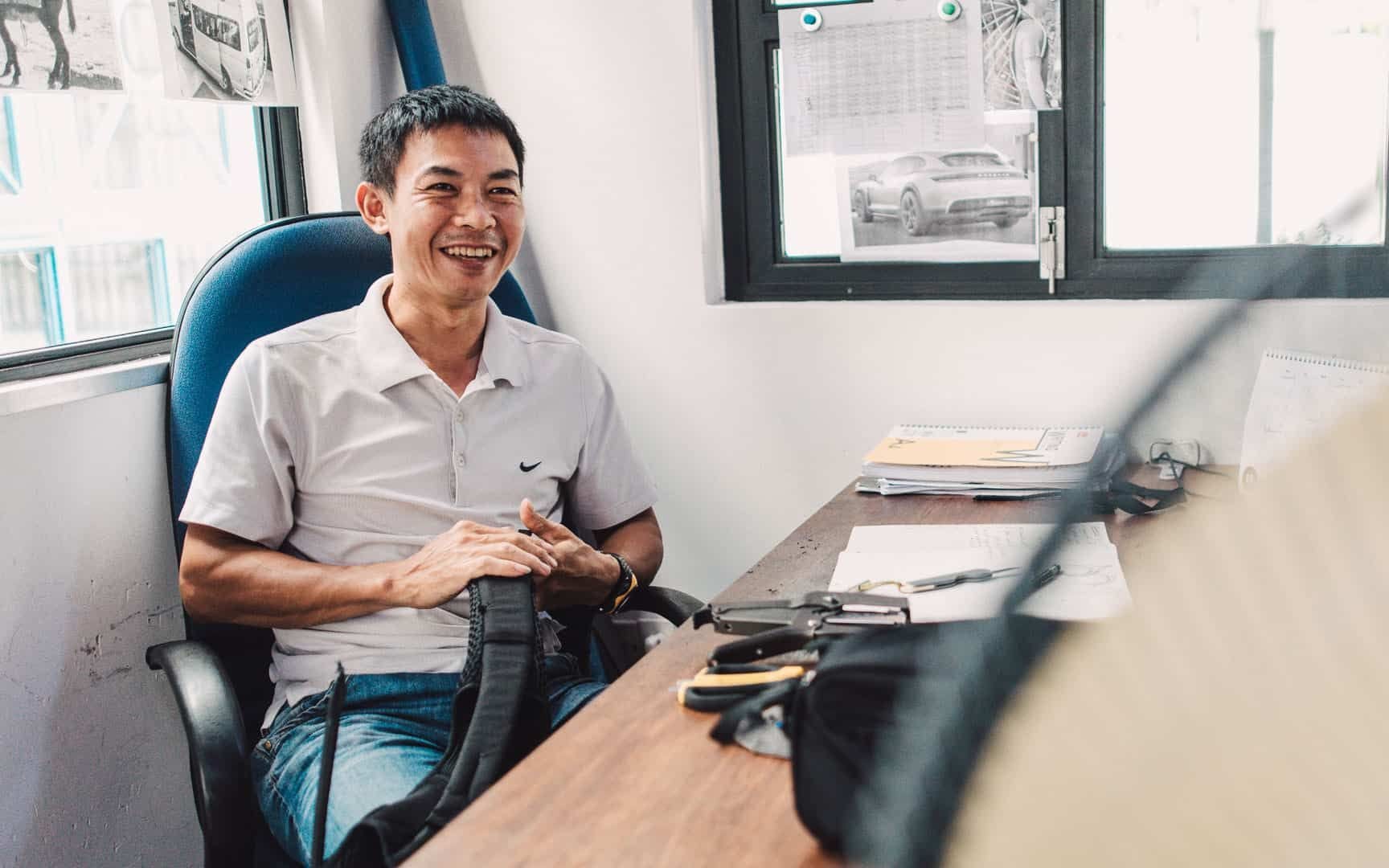 My visit was insightful and fascinating. How many brands can take a product brief and create a prototype by the end of the day without anything leaving the building? Yeah, not many. This product turnaround is one of the things that makes Osprey stand out among their competitors. Their efficient concept-to-commercialization (C2C) process and in-house design team as well. When you're producing over 2000 backpacks a day, you need operations to be productive and quick, and Osprey has perfected that.
***
When it comes to product design, the brand works with a 24-month development schedule. Within this schedule, there are four main parts for the C2C process: Line Review 0 (LR0), Line Review 1 (LR1), Line Review 2 (LR2) and Line Review 3 (LR3).
Like anything else, Osprey's C2C process begins with brainstorming, known here as LR0. All ideas are thrown onto the table and discussed. No matter how wild and obscure, at this point, no-one can say a hard 'no' quite yet.
Next, the product management team sends the product briefs, and the designing begins in LR1. These briefs include product specs, information on functionality, the targeted customer and the price point.
Features on a backpack play a significant role in pricing, as higher-quality backpacks with all the bells and whistles will come with a higher price tag. Osprey is known for its excellent backpacks and travel bags, but they also strive to cater to different buying needs with varying points of price and customers in mind. This makes it possible to find the perfect backpack with impressive features suitable for anyone's needs.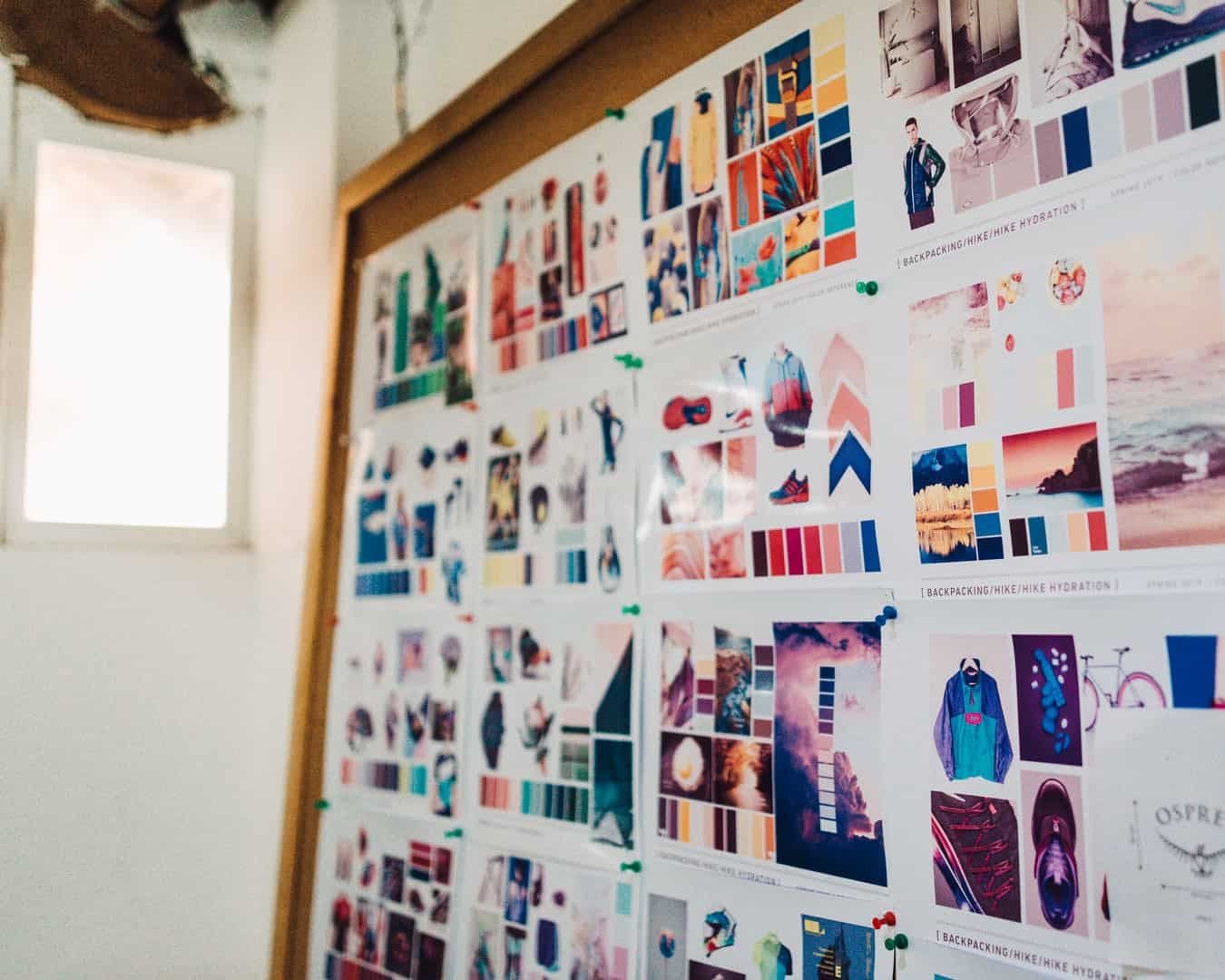 Mood boards and colour stories are created by the graphic designers each season to add life to the collections. With these as a reference, the style and design team decide on colours, and if there's potential for a new collection, they lock in new product lines.
So far this season, we've seen the introduction of Osprey's mountain bike hydration collection, as well as a few additions to their existing hiking and travel lines.
***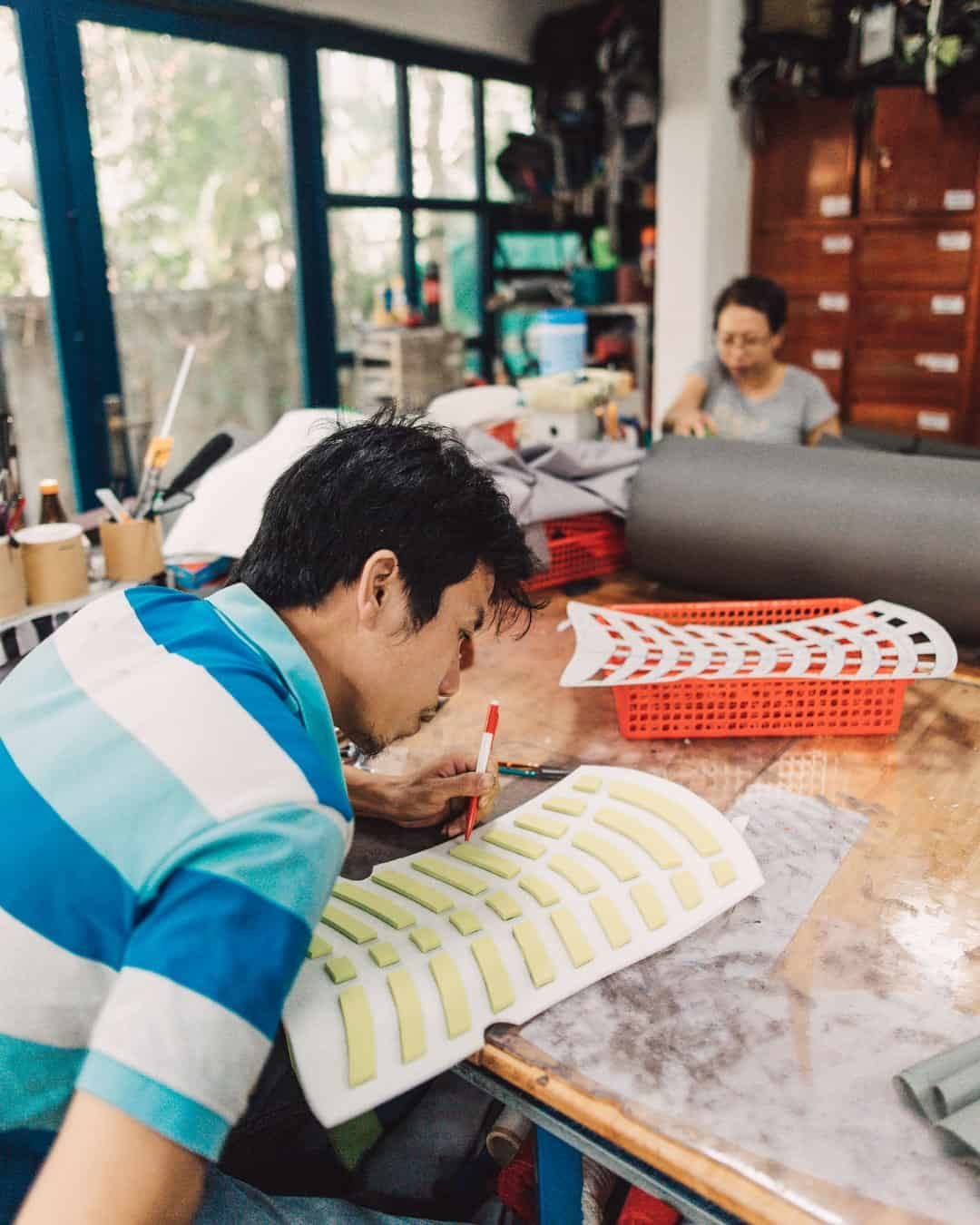 LR2 is the final phase before the products reach the production line in LR3. LR2 sees the prototypes created from cardboard, then tested and revised. Having their design team on-site is one of the unique parts of the Osprey C2C process as they can create life-size cardboard versions of every product before using digital software.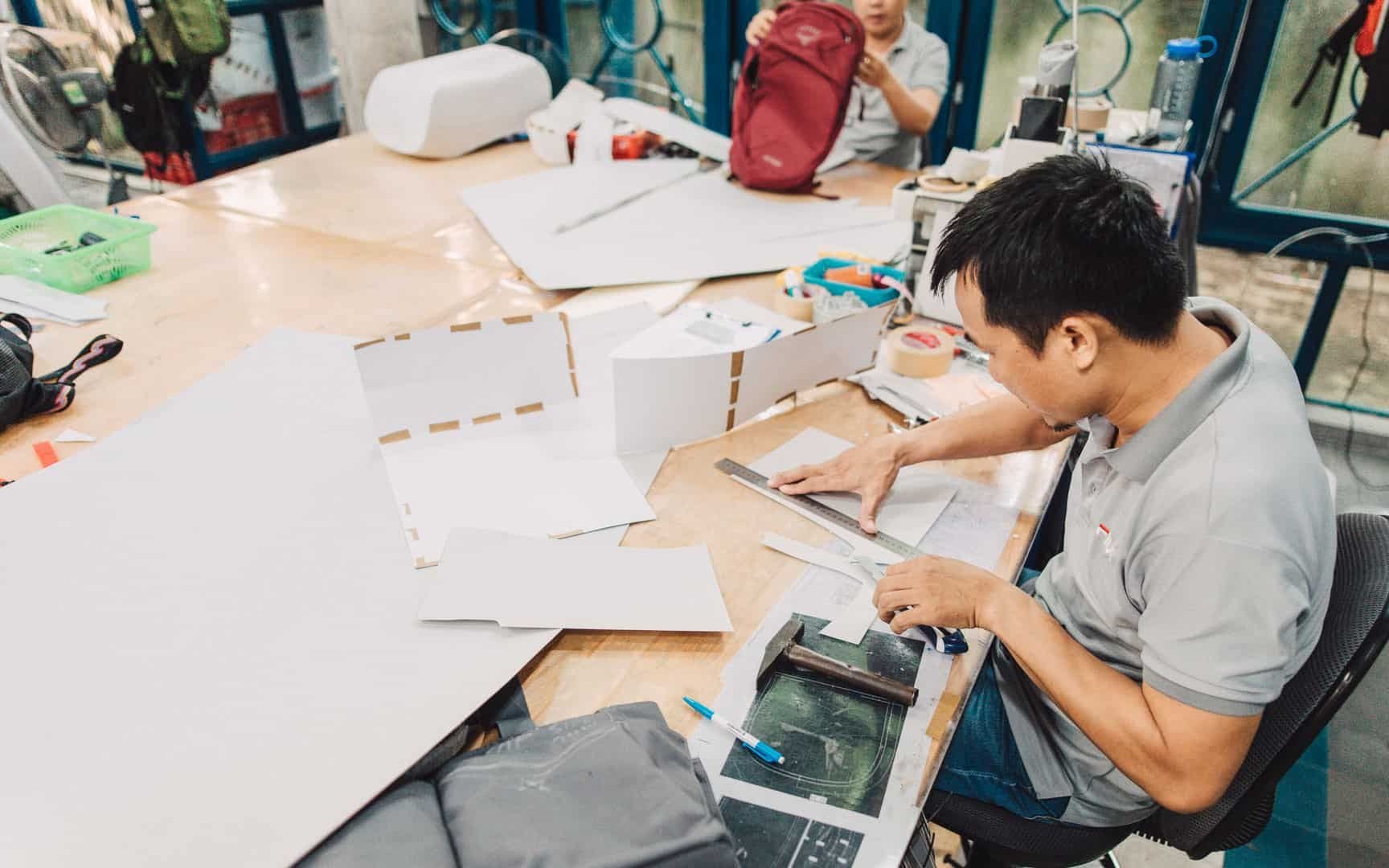 They've chosen to work with cardboard because it's quick, inexpensive and can be deconstructed to become the product pattern. In the end, the design team can handle the finished product without wasting either materials or most importantly time shipping overseas.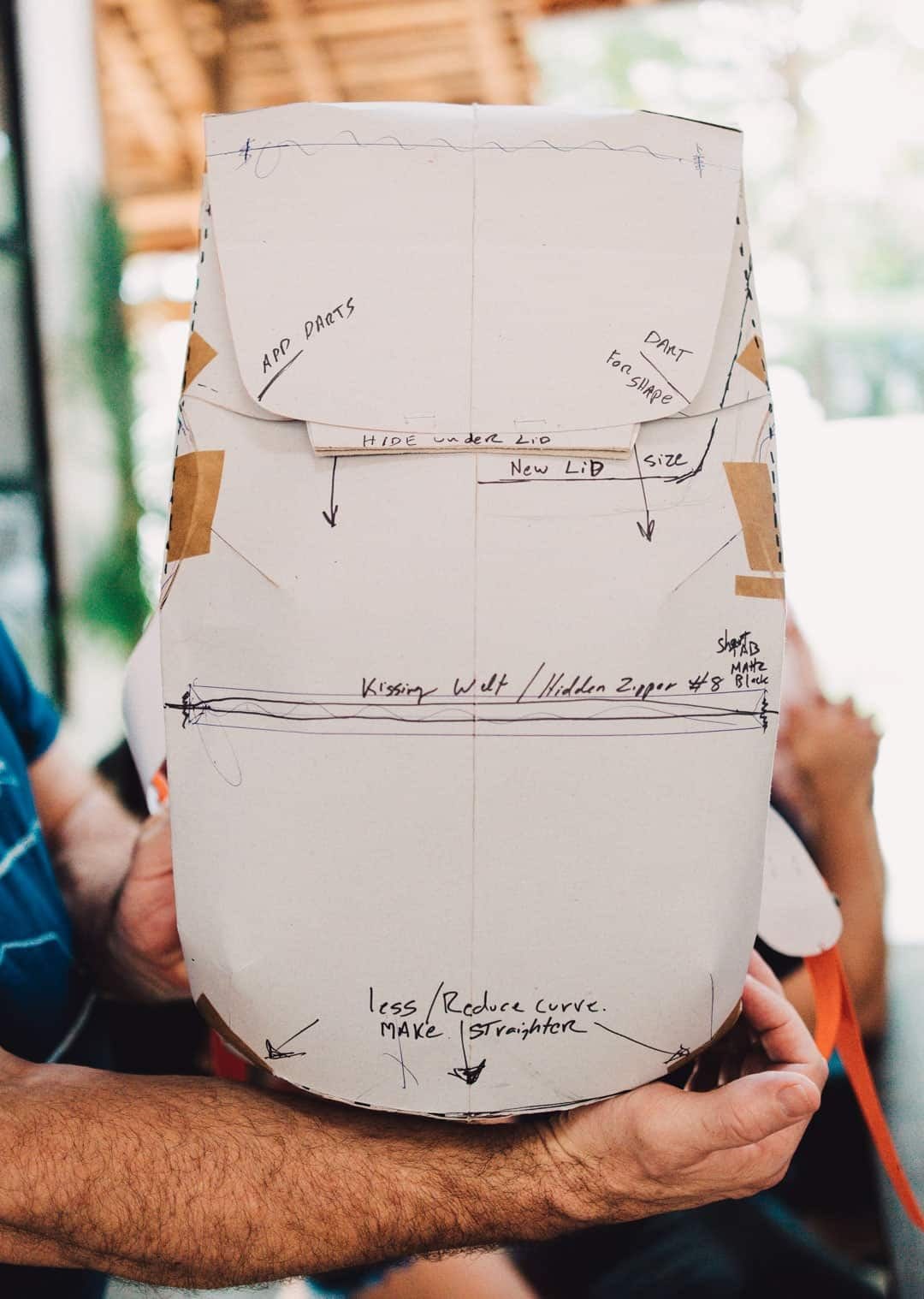 A finished cardboard prototype undergoes a critical inspection, with notes for changes made directly on the cardboard. Once the prototype is approved, it continues its journey to the sample room where it's deconstructed and recreated with chosen fabrics.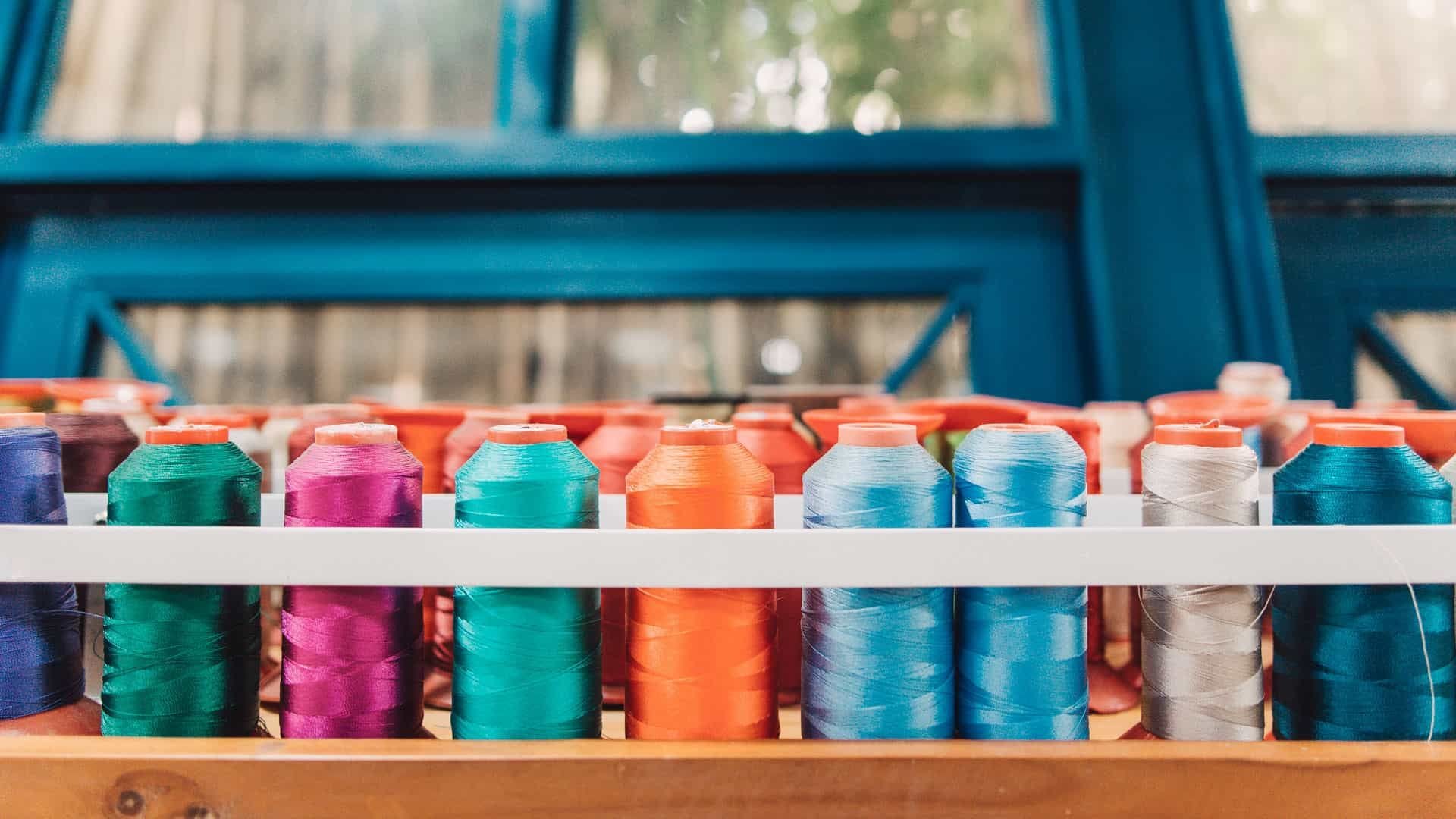 This non-cardboard prototype undergoes another phase of testing once the product is complete. Fabrics are tested to find out if the colours will run or bleed onto the wearer or other parts of the product. As you can see, this is a critical step towards producing a high-quality product.
The Osprey headquarters has an on-site quality and control team that will inspect prototypes before they receive approval for production. It is clear that perfection is at the forefront of the business here. We learn that "simple" packs can take two or three rounds before approval for production. On the other hand, the Poco, a more "complex" pack, took sixty rounds before it was approved and perfect.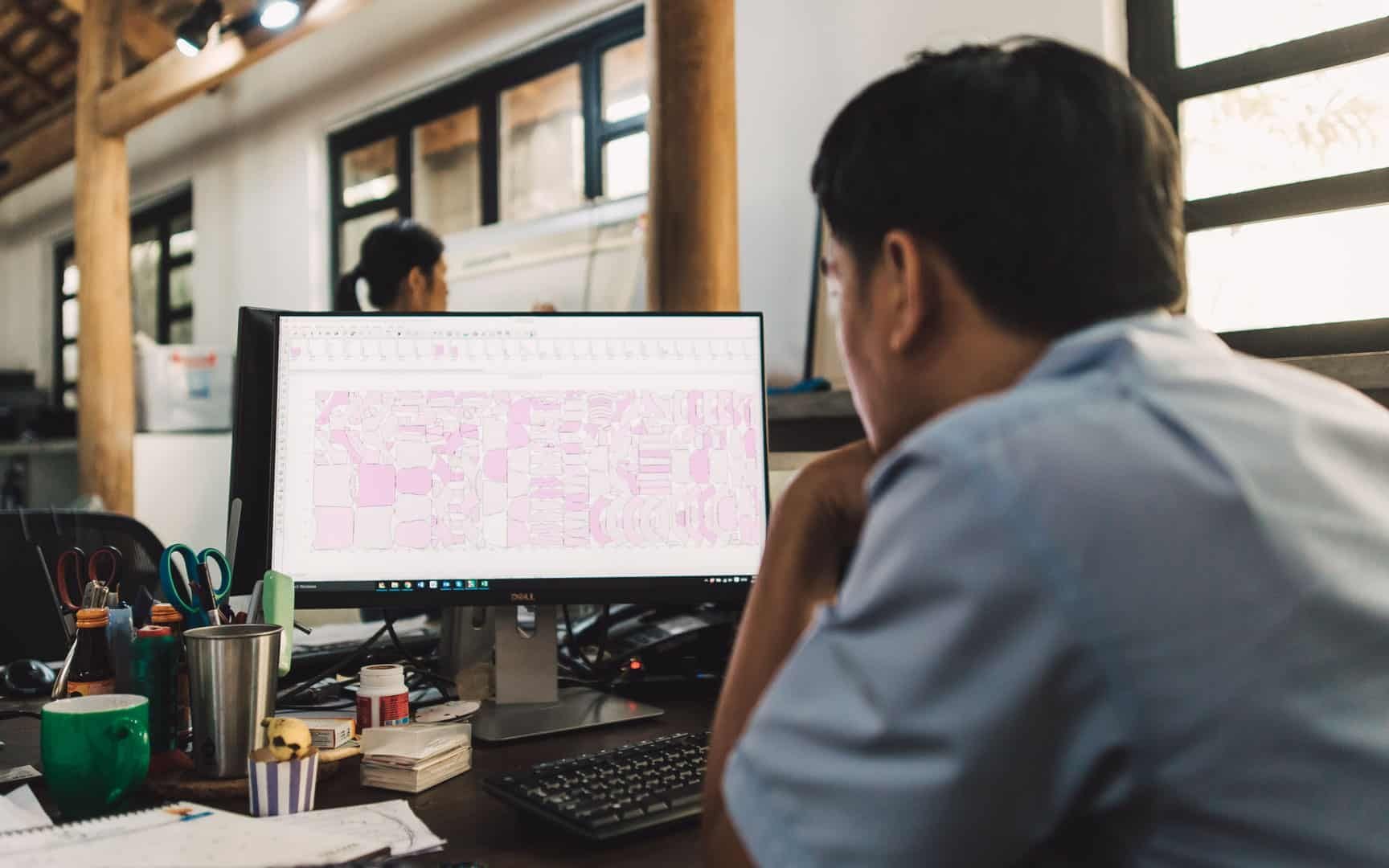 Once approved by the on-site quality control team, the product is ready for LR3: the production line. The pattern is digitized and then sent to the factories. This detailed pattern outlines every piece of a product on a sheet of paper. Simpler pieces will share lines to eliminate excess waste and allow a maximum number of articles to fill the space.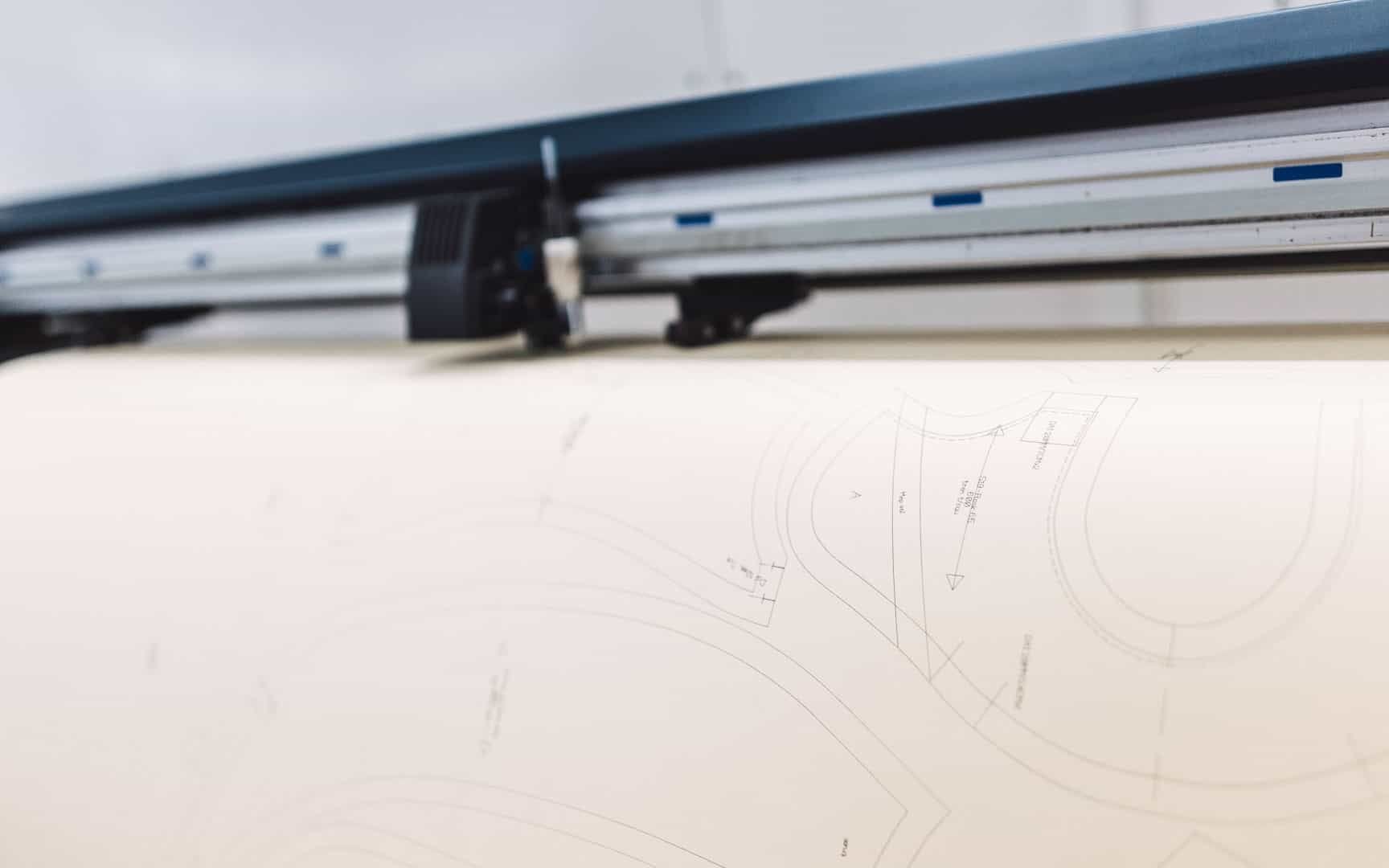 When the factory receives this pattern sheet of pieces, it is printed onto a large, table-sized paper using a laser printer. The pattern is laid out along a large table where workers can cut the pieces of fabric.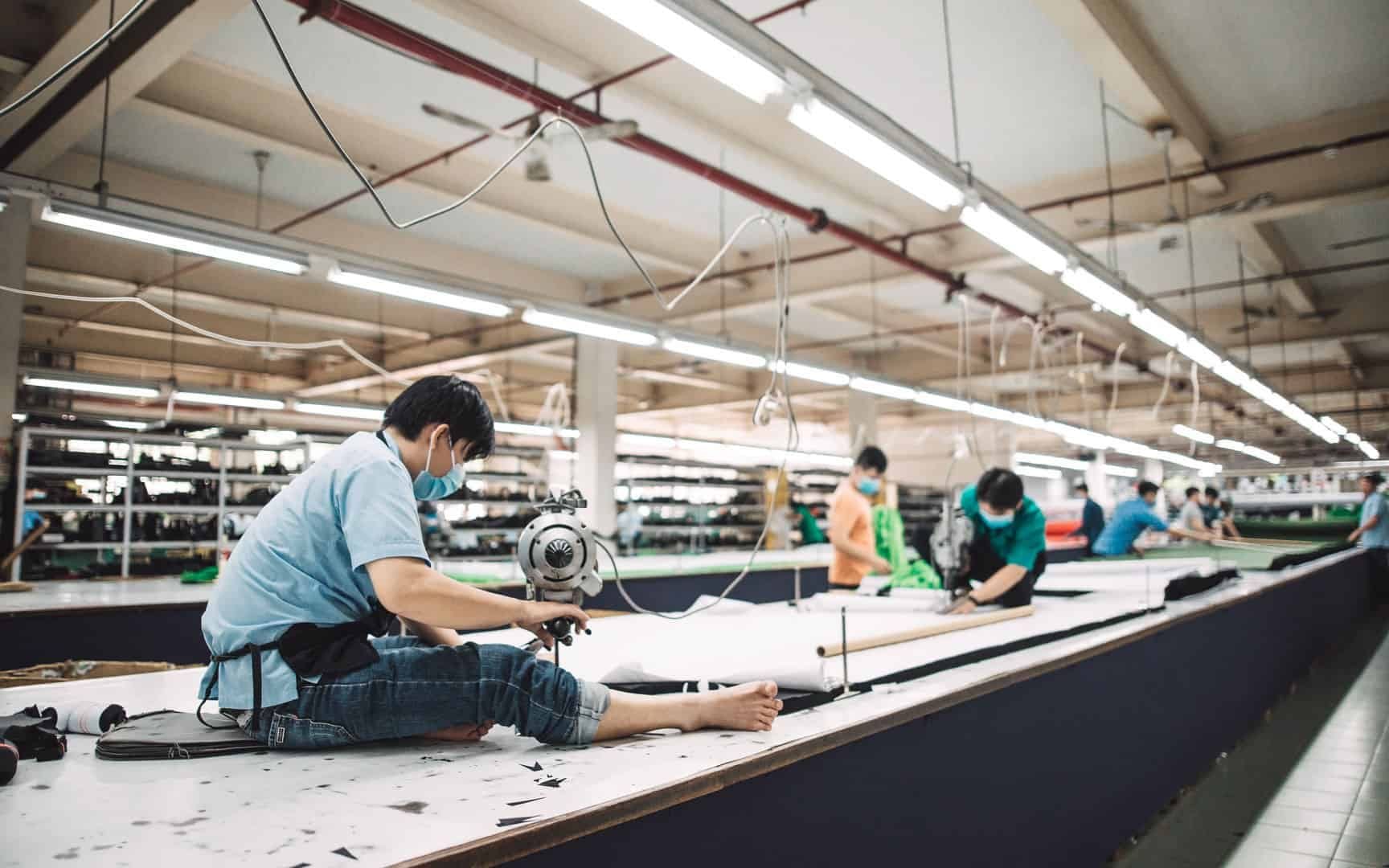 If you are a sewer or knew one growing up, recall the thin paper patterns pinned to the material. This is what this stage looks like but on a much larger scale. The workers are also able to cut multiple layers at once which is exceptionally efficient.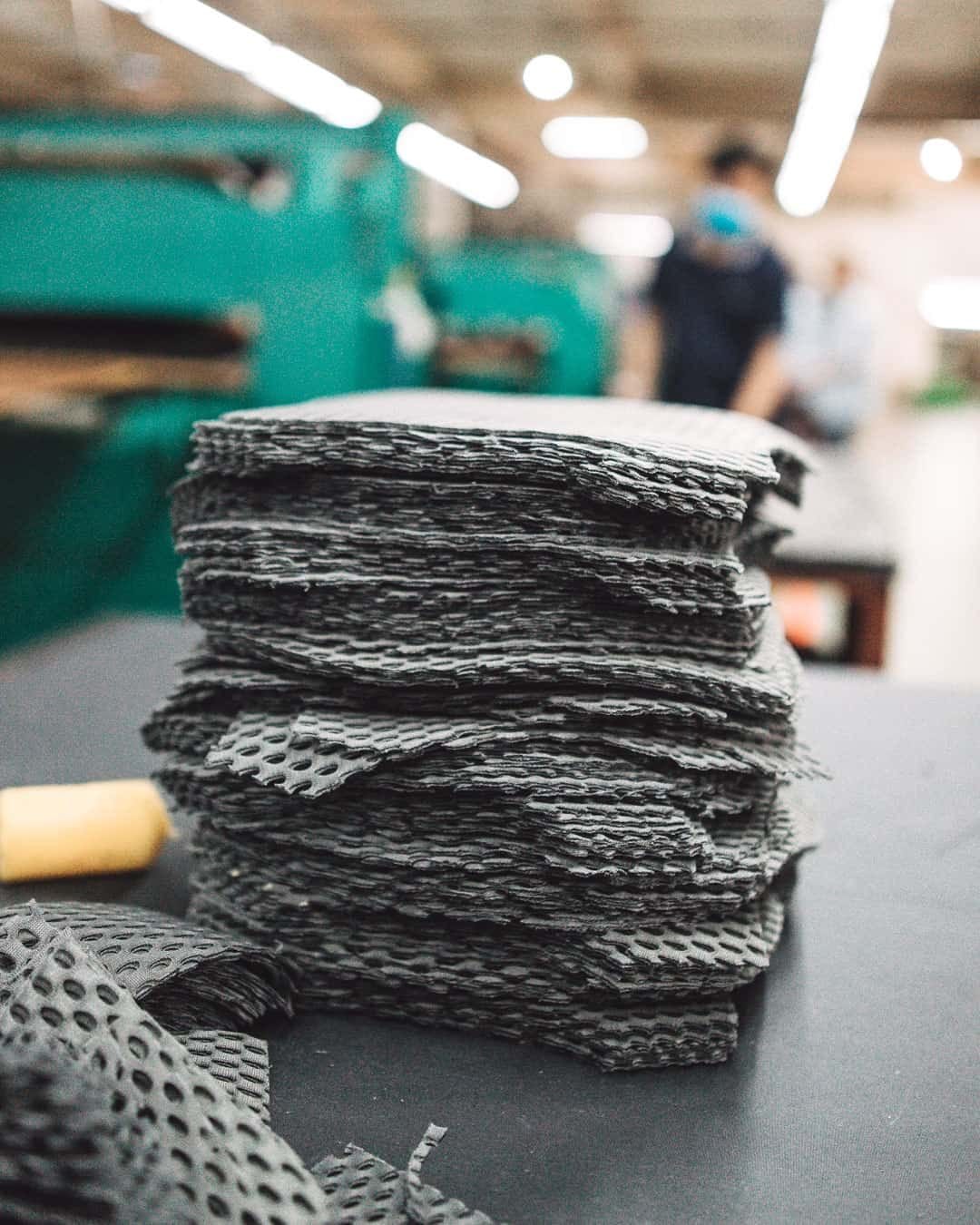 ***
Because Osprey has created their prototypes in-house, they know how many pieces are in each product and how long each should take to create. They are aware of the difficulty of each product and will only work with specific factories for their most complex models – Poco, Aether, Atmos, Rolling bags and Mira Hydration packs.
With their concept-to-commercialization knowledge, they have full control over the production in the factories they have working on their products. The company focuses primarily on quality over quantity and still produces an impressive 2000 packs per day.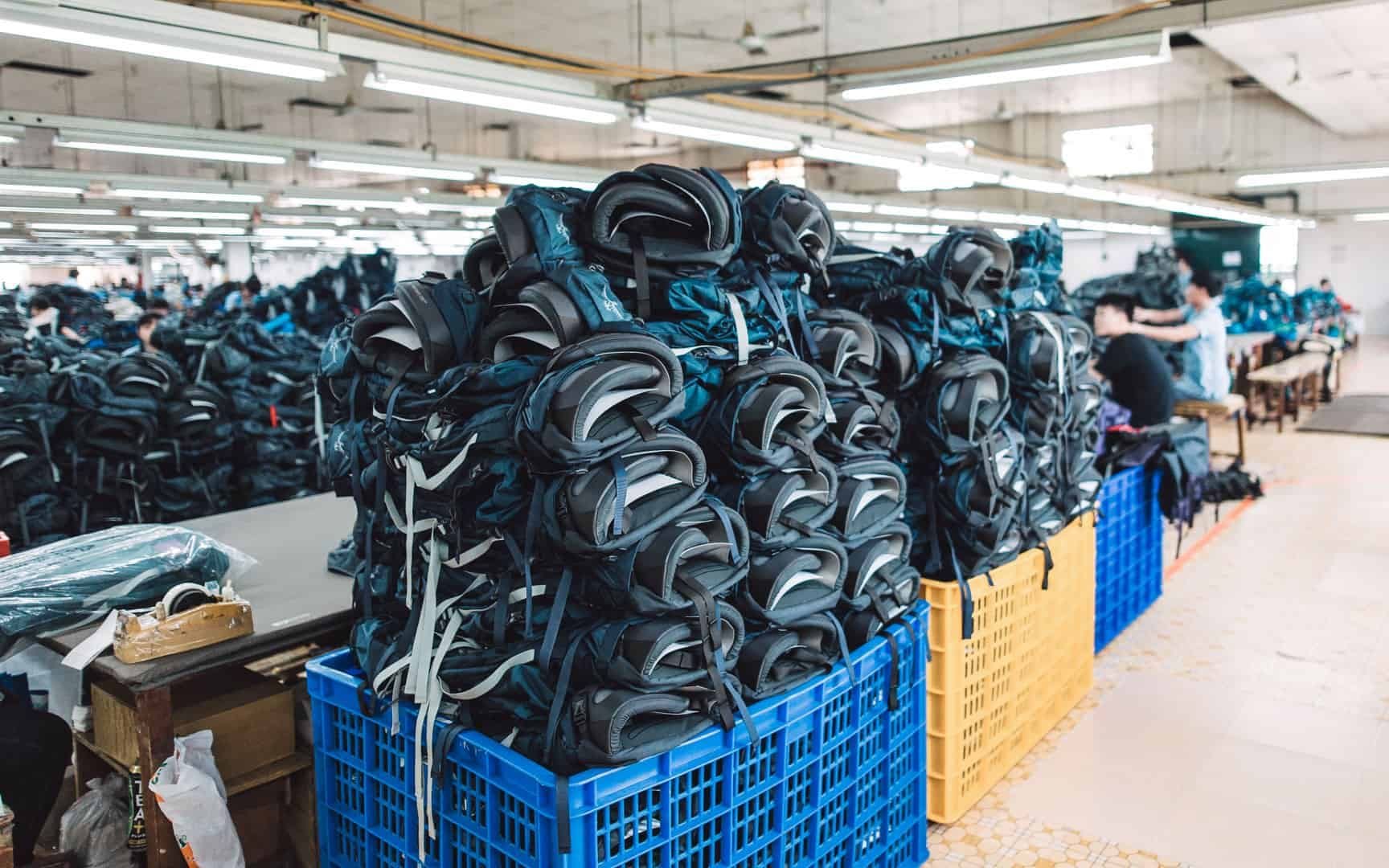 ***
From the cutting tables, the pieces head to the sewing machines where highly skilled workers work away busily at their stations. After my less-than-successful sewing experience at the Osprey Vietnam headquarters, I know that I'm not quite cut out for the job. Calmly controlling the pedal as the needle thrusts up and down rhythmically to the hum of the machine – it's not as easy as it sounds. I watched in fascination at how smoothly the workers sew straight lines, curved lines, and back-and-forth to finish a stitch.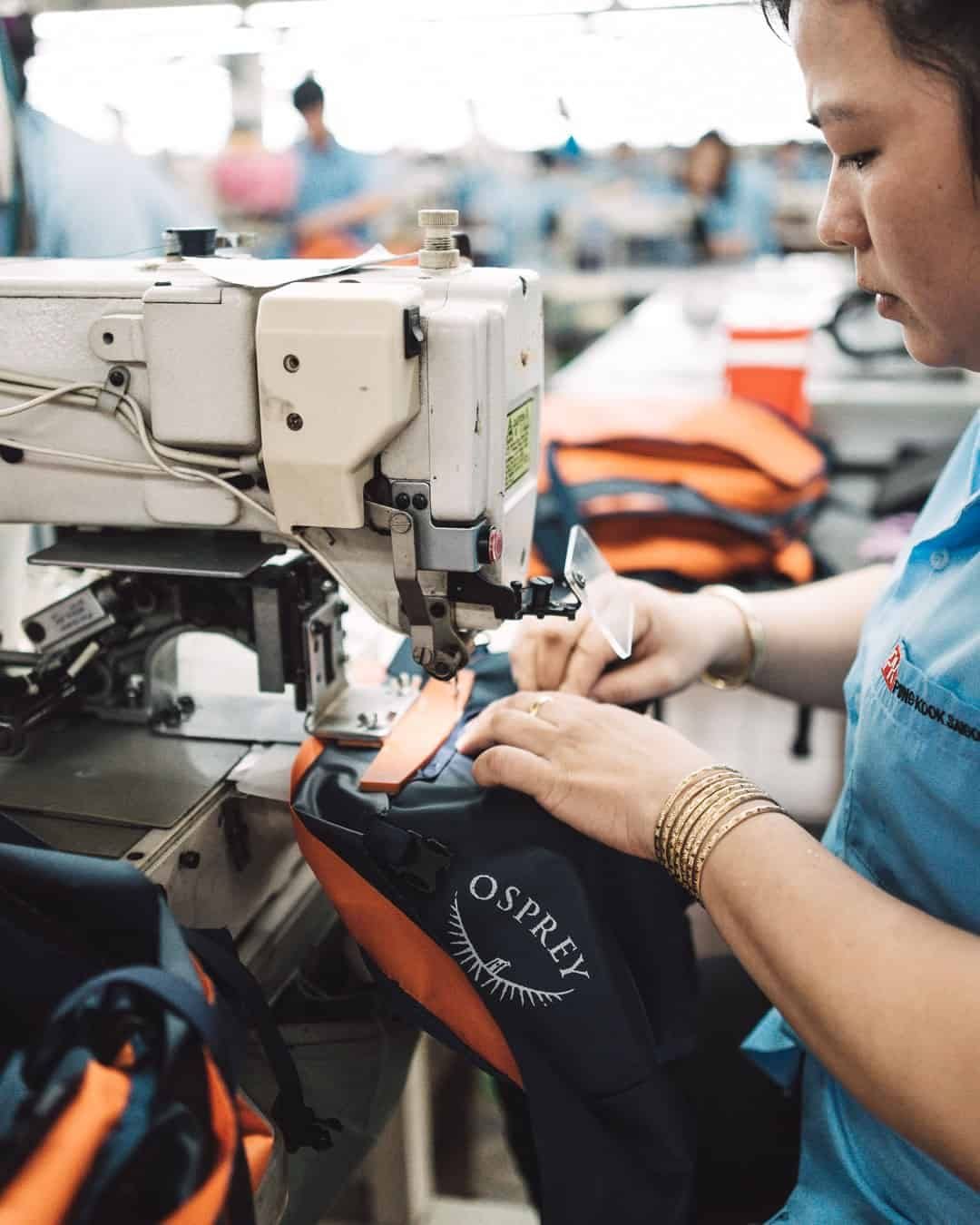 In the Sambu factory, there are 700 sewing machines on the upper floors and 500 sewing machines on the lower levels. Eighty machines work on one single product, with pieces being broken down into one row of workers per piece such as a harness. It is an impressive sight to see that many sewing machines and employees working in unison.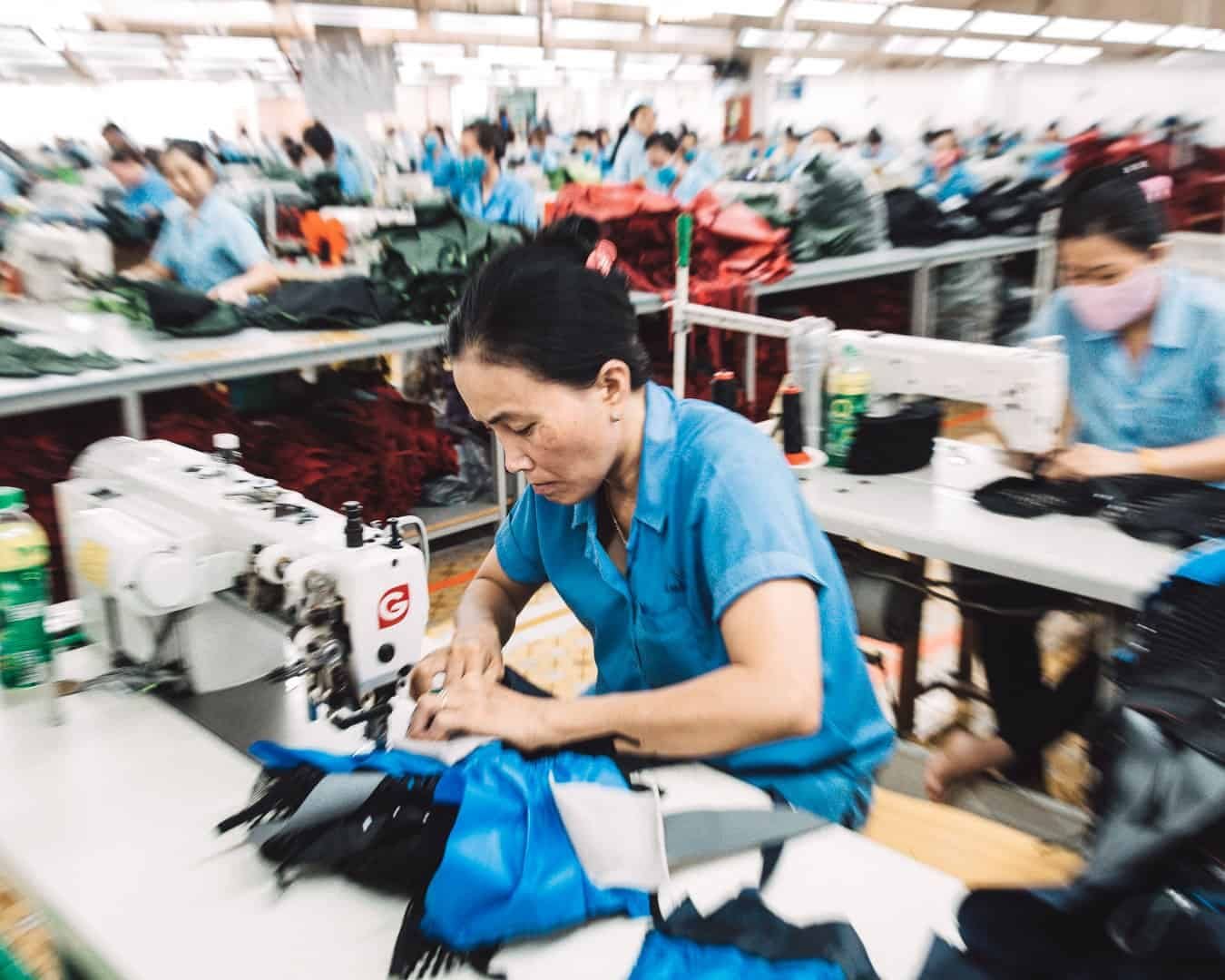 ***
After the main stitches are complete, additional pieces for the products are added. Frames are inserted to hold the backpack's rigidity – a surprisingly tricky task – and final details are attached before packaging. Despite all the work that is going on around them, the workers are calm, and their work stations are impressively neat and proper.
***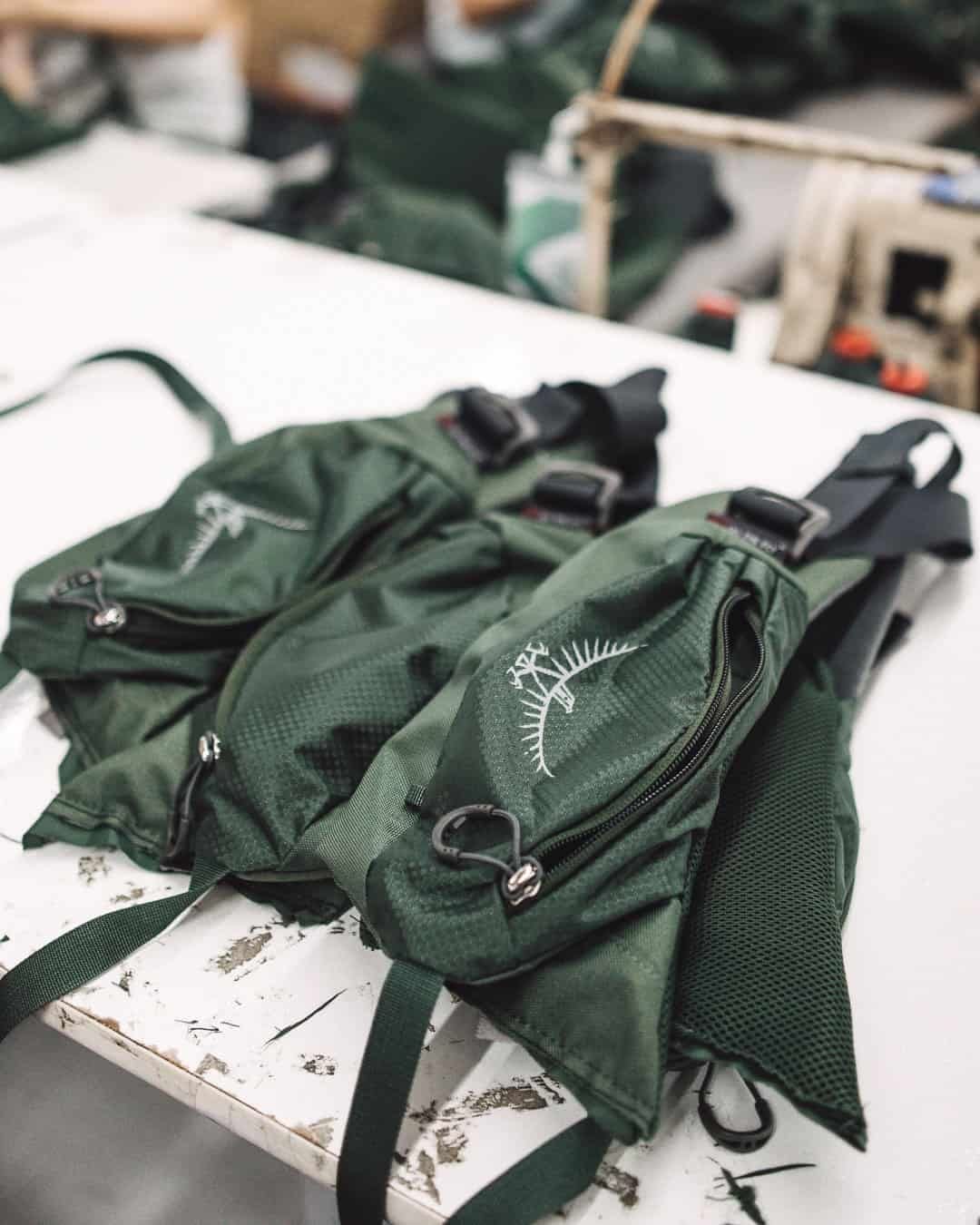 Once a product is complete, stitches are sewn, buckles attached, and inspections are carried out by the on-site quality control team. As mentioned, Osprey puts a significant focus on the quality of their products, which is why they have nine dedicated quality control workers on-site ensuring every product meets perfection. The slightest defect or error will have a product sent to the defect bin in a heartbeat.
View this post on Instagram
Approved products are sorted into piles and await packaging for shipments around the globe. We peeked around the packed boxes of Osprey products ready to be shipped and found a few destined for Canada.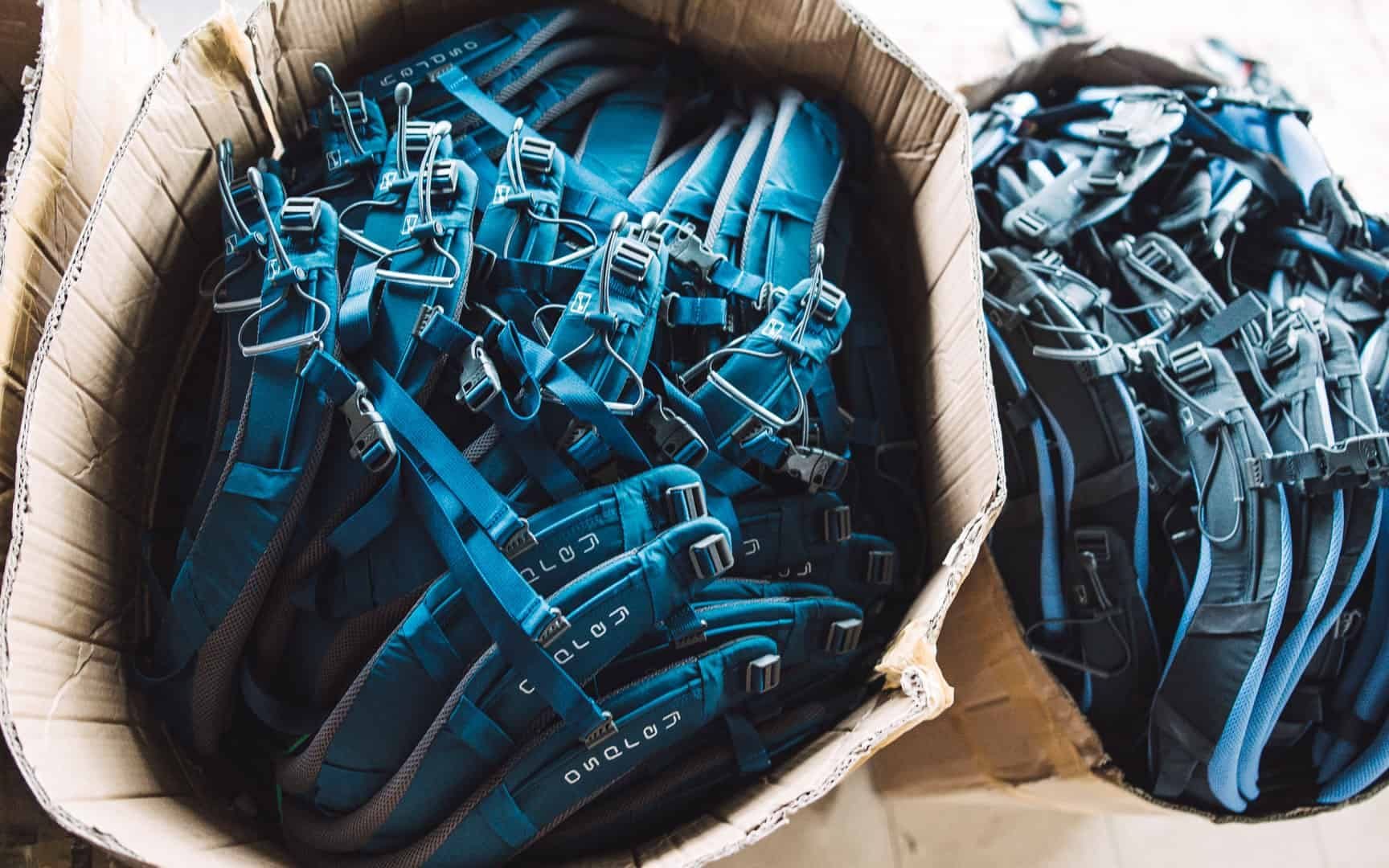 ***
After exploring Osprey's HQ and two nearby factories, I remain impressed and proud of my backpack. Osprey's decision to work with cardboard samples that double as product patterns and an in-house design team contribute to a smaller eco-footprint. The amount of care that goes into each product is evident in the quality and appearance, as well as the smile on the wearer's face. Sewing a Daylite pack and inserting a metal frame rod into the pack – or at least trying to – gave me insight to the high skill-level of Osprey's workers.
From cardboard backpack to a worldly travel companion, Osprey designs its products with your adventures in mind.
SHARE