What are Mountaineering Boots?
Unlike hiking boots, mountaineering boots are designed to be used in snow and ice. Mountaineering boots can fit with a variety of crampons, and the stiffness of the sole allows for good edging. The uppers have some flexibility for climbing and a waterproof membrane for weather protection. Mountaineering boots are specifically designed to move over rough terrain and support mountaineers as they traverse vertically through ice walls and frozen waterfalls. 
Mountaineering boots provide extra ankle support, they tend to be heavier and more rigid than hiking boots. They're an essential piece of kit when you're traversing snow, glaciers, and ice—for this reason, they have stiffer soles and are crampon compatible. Of all the mountaineering boots tested, the best overall is the Arc'teryx Acrux AR. It's water-resistant, comes with a removable inner boot, and has a 3D molded footbed—what more could you want in a mountaineering boot?
Best Mountaineering Boots Reviewed
Best Overall Mountaineering Boot
Mountaineers get a warm, waterproof boot with a removable liner in the Acrux AR. If you're on an overnight trip, you can take out the removable boot liner to dry overnight, waking up to dry boots. The AR or All-Around mountaineering boot from Arcteryx comes with convenient features like a velcro power strap, a GORE-TEX membrane and gaiter, and a Vibram AR outsole for reliable traction.
Price:
0.00$
Pros
Excellent water resistance
Removable inner liner
3D molded footbed
Best Mountaineering Boot for Women
For a mountaineering boot that feels lightweight but still comes with all the essential features, check out the Kento High GTX. The effective GORE-TEX waterproof membrane holds up in snow and ice and the sticky outsole has a defined sole tread that works in very low temperatures. The Motion Control and 2-zone lace system also keep your feet stable while scaling ice walls or walking up steep snowy mountains.
Price:
0.00$
Pros
Strap-on crampon compatible
Waterproof membrane
Impressively lightweight
Cons
Not as durable as other boots
Best Mountaineering Boot for Alpine Climbing
With enough protection for all types of challenging mountain adventures, the Ferrata II GTX boots are the perfect alpine climbing tool. The waterproof GORE-TEX laminate keeps your feet protected from inclement weather and the TubeTec Rock sole is 10% lighter than previous versions. The ribs add tread stability and protection and the TPU-reinforced zone in the forefront is helpful for climbing vertically.
Price:
0.00$
Pros
Lateral flex technology
Protective features
Stabilizing zones
Cons
Limited crampon compatibility
Most Stable Mountaineering Boot
Equipped with a super protective toe cap and glove-like fit, the Vultur Evo GTX shoes are a favourite among mountaineers. There's also an incredibly secure heel region to enhance climbing performance. This great-fitting Salewa boot has a leather upper paired with Gore-Tex laminate for comfort and waterproofing. The multi-layered footbed is made out of proprietary Salewa technologies: Bilight midsole and a Multi Foot Footbed+.
Price:
0.00$
Pros
Incredibly comfortable
Glove-like fit
Aggressive tread
Best Lightweight Mountaineering Boot
If you want a general use mountaineering boot for wear in high altitudes with crampons, the Terrealte GTX boots are great. The Terrealte boots are a firm, lightweight 3-season climbing boot with plenty of useful features. With uppers made of suede, breathable AIR fabric, and a gore-tex membrane, they're weather-resistant and durable. Weighing just 810 grams, they won't hold you down on your next high-altitude adventure.
Price:
0.00$
Pros
Breathable & durable uppers
Lace locks for stability
Soft & comfortable sole
Cons
Not as good for ice and snow
Best 3-Season Mountaineering Boot
The stiff and sturdy Ticam II GTX boots are ideal for rocky terrain and long hikes. The Vibram Apptrail outsoles give a good grip on slippery rocks and tree trunks, and the Gore-Tex lining makes them very waterproof. DuraPU midsole makes them comfortable enough for multi-day mountaineering trips or all-day hikes.
Price:
0.00$
Pros
Very rigid and stable
Gore-Tex liner for waterproofing
Efficient lacing system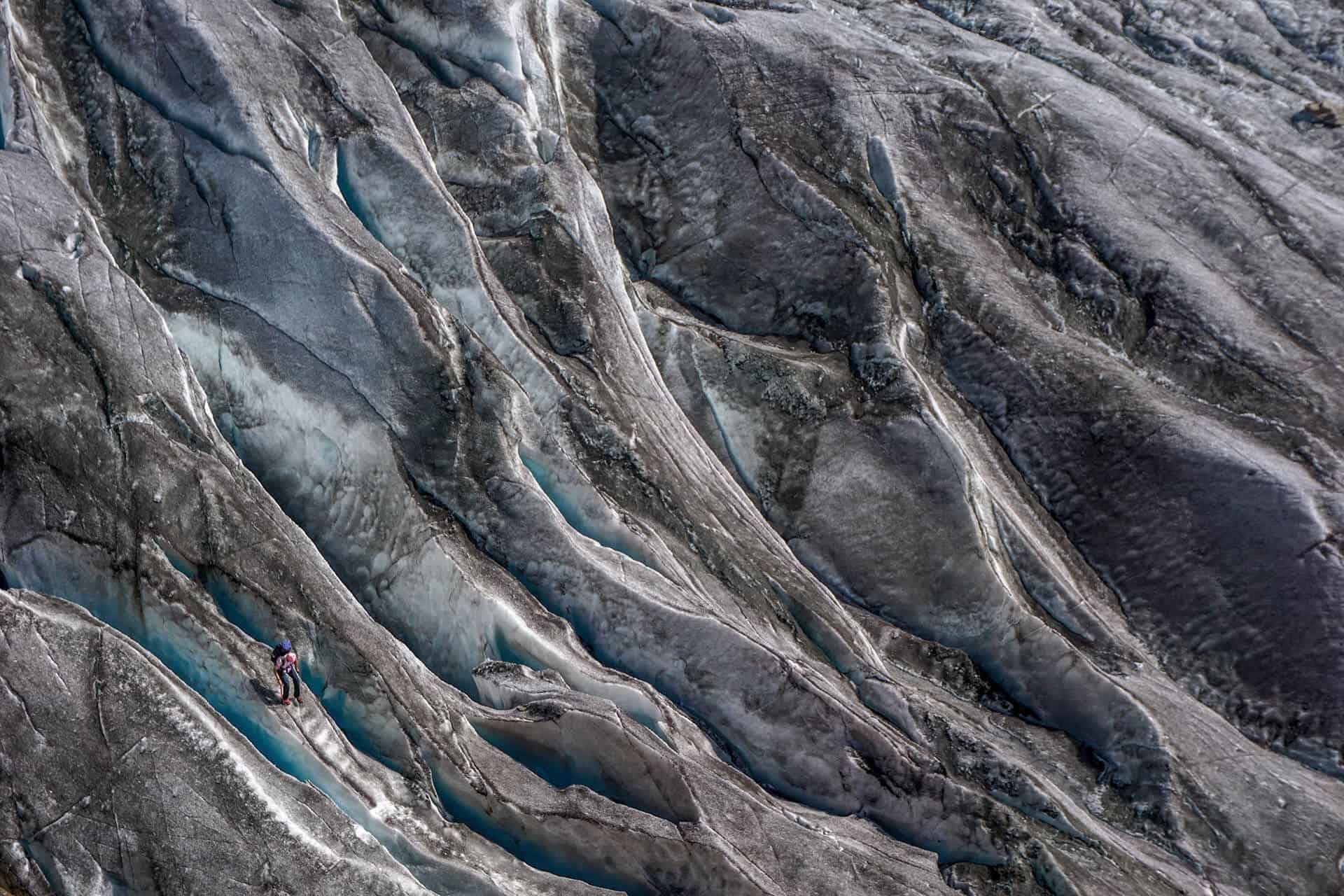 What to Look for in Mountaineering Boots 
Types
Insulated Boots 
Insulated boots are made with multi-layered construction, rather than having inner and outer boots. Once they're fully broken in, they can provide a comfortable fit. They're also made of waterproof material and durable leather to protect you against the elements. Though they're more expensive than 3-season boots, they can last you through long hikes. 
3-Season Boots 
Moderately priced and lightweight, 3-season boots are great for less intense mountaineering. Since they're flexible, you can also use them for various activities like hiking and walking. Most 3-season boots also have a waterproof membrane and they won't overheat your feet in warmer months.
Plastic Boots 
Plastic boots are more commonly found in rental shops since they're appropriate for one-time users. The hard-shell plastic is waterproof, durable, and stands up well in slush and ice. They're a bit heavier than the other types of mountaineering boots and are not usually sold in stores. 
Outer Materials
Many mountaineering boots are made of synthetic materials instead of traditional leather. Synthetic materials are lightweight, more comfortable, and easier to break in. The downside is that synthetic materials offer less support in icy conditions. 
Leather, on the other hand, has been used for decades because of its durability and toughness. Leather boots can withstand the elements and are comfortable to wear once you break them in. 
Weight
The midsole of a boot contributes a lot to its weight. Inside the midsole is the shank, which gives the correct amount of stiffness to the sole. Before the shanks in boots were made of steel, today they're made of PU (polyurethane), fiberglass, or even carbon. Lightweight midsoles help to reduce the overall weight of a boot. 
Warmth and Insulation
Mountaineering boots are either insulated, firm, and rigid or non-insulated, lightweight, and more flexible. Lighter, more flexible 3-season boots are a good option if you want a more affordable and lightweight option. If you're looking for a warmer boot, you'll want to choose insulated leather or synthetic mountaineering boots. 
Lacing System 
Some mountaineering boots have a lock laces system which helps to get your shoes on faster. Many boots also have lacing hooks that allow you to separate the laces into two zones – for ascents, you should lace zone 1 more tightly and leave zone 2 looser, and for descents, it's better to tighten both areas. 
Crampon Compatibility
When buying mountaineering boots, consider what boot rating you need – B ratings indicate how suitable boots are for certain mountain conditions. The scale goes from B0, not for use with crampons, to B3, the stiffest boots with crampon welts in the heel and toe. 
B1 boots are great for all four seasons and work best with C1 strap-on crampons. B2 boots have stiffer midsoles and uppers and have a heel ledge to fit C2 crampons. B3 boots are the most rigid shoes, designed for full-on mountaineering. They have solid lateral support for traversing on steep terrain and fit C3 crampons. 
Ski Compatibility
Some models of alpine boots can be used for approaching climbs and gentle downhill skiing. However, it's not advisable to use mountaineering boots for intense downhill skiing since they aren't stiff or supportive enough.
FAQ
What's the difference between hiking boots and mountaineering boots?
Mountaineering boots will generally be taller and stiffer, designed to be used with crampons in icy conditions. On the other hand, hiking boots are better suited for muddy, grassy, and rocky terrain.
Can I use mountaineering boots for hiking?
Though you can use mountaineering boots for hiking, they'll typically not be as energy-efficient as lighter hiking boots for longer hikes.
Why are mountaineering boots so expensive?
The higher price tag on mountaineering boots has to do with the materials used and crampon compatibility. Since you can use them with crampons, you can go on virtually any terrain.
Conclusion 
Mountaineering is an intense activity that requires appropriate gear to match. Of all the gear for mountaineering, the foundation is the boots. It's critical to find the perfect mountaineering boots for the activity you'll be doing, type of terrain, and expected weather conditions. If you're still unsure, start by looking at the top boots on this list, the Arc'teryx Acrux AR, which are waterproof, comfortable, and dry quickly.
SHARE