Going mountain bike riding next weekend? Going on a cross-country camping trip with friends? Competing in an enduro race? Picking the best mountain biking shorts can be mind-boggling. It isn't about choosing the most expensive shorts: it's about choosing a pair that meets your needs and can also hold up in the beer garden or campsite afterwards. 
The mountain biking shorts we've unearthed offer more range of motion, are abrasion-resistant, have additional pockets, and are more comfortable than ever. They're significantly stronger and resistant to ripping or tearing than normal shorts. We've also found biking shorts with four-way stretch material, which means you can stretch them horizontally, vertically and diagonally – and they still return to their original shape. Also, considering our fashion-conscious world, we've chosen the best shorts that won't get you arrested by the fashion police or teased by your friends.
Best Mountain Biking Shorts Reviewed 
We have trail tested and reviewed the best mountain biking shorts in the world. We have all bases covered, including the best overall mountain bike shorts, the best value, the best enduro, the best lightweight or cross-country, and the best resistant or downhill shorts.
Best Overall Mountain Bike Short
Brand Name
|
Product Type
The reason why the Scott Trail Vertic widepad Shorts are the best overall mountain bike short is because they're super lightweight and extremely comfortable. The engineered waistband closure provides a firm fit and the removable inner padding can be taken out when not needed, making them very versatile.
The water-repellent fabric also provides shielding from dirt, debris and the sun. The two zipped side pockets are big enough to put your wallet and cell phone in. The Vertic is made from a four-way stretch fabric.
Scott Trail Vertic buyer Jessica T. said, "Shorts themselves were great quality—lots of stretch and great adjustment options in the waist."
David W. said, "Pretty nice if you don't use the liner, these are nice and lightweight shorts. The pocket zippers seem sturdy and should hold up. Note these are designed without a fly/zipper/buckle, it's all just held up with stretchy elastics."
Price:
0.00$
Best Value Mountain Bike Short
Although these budget shorts are designed and developed for mountain biking, a lot of buyers have expressed that they look good off the bike, especially a pub lunch or running errands at the mall.  
The new-and-improved shorts feature a new waistband that's more comfortable. The fabric ensures that they're resistant to water, stains and scraping. The 10.25" seam means the knee can move up and down without being restricted, and the shorts feature AirSport Chamois for an action-packed day of comfortable riding. 
Garneau Range 2 Shorts buyer Aaron M. said, "Good alternative to tight road cycling apparel! As someone who uses their bike casually and for both gravel and road riding, I was looking for clothing that didn't scream skin-tight neon spandex and this fit the bill. It is comfortable with the built in chamois and the appearance is nice and casual - with pockets to boot!"
Reviewer Annik F. said, "Urban comfort and protection. These cycling shorts are perfect for obtaining minimal protection for the buttocks while remaining perfect for stopping and doing a few errands or even having lunch at the bistro."
Price:
0.00$
Pros
Inexpensive

New waistband

AirSport Chamois

Casual look when off the bike

Water, stain and abrasion-resistant
Cons
"Made for women with less hips"

Rather thin
Best Enduro Mountain Biking Shorts
They may look like casual shorts, but these beauties pack trail-specific technology. The inner waistband includes TruDri® technology that moves sweat and moisture away from your body to keep you dry. Then there's the stretch ripstop fabric that helps increase performance.
Fox Ranger shorts buyer Troy W. said, "Great MTB shorts! Lightweight, with padded liner. These shorts are great for a day on the trails. Fit was perfect and as advertised. Love the giant FOX lettering."
Price:
0.00$
Pros
Easy access with one snap button

Water-repellent finish prevents sweat and dirt

Very durable thanks to Ripstop fabric

Lightweight fabrics
Cons
Price

Thigh pocket isn't very big

Comes only in one colour for women's
Best Cross-Country (or Lightweight) Mountain Bike Shorts
Dirt Roamers are a tough, lightweight and breathable pair of mountain bike shorts. They feature an uninhibited stretch - perfect for being on the bike all day, like on a cross country adventure.
A curved waistband contours to your hips and sonically-welded seams stop chafing. Dirt Roamers dry very quickly due to a moisture-wicking polyester/spandex fabric.
Dirt Roamer Bike Shorts buyer Maxime S. said, "Great! These are true to size, flexible, highly practical shorts for MTB. Highly recommended if the length suits you (just above the knee cap at 5'9")."
Another happy customer Lynne R. said, " Great shorts! These shorts fit really well, are the perfect length and are very breathable. They are the best bike shorts that I have had yet!"
Thierry S. said, "Like the other bike shorts I've bought from Patagonia, this one is very comfortable and light. Oh, we hardly feel it. The fineness of the fabric, its stretch makes these shorts super comfortable and allows you to easily wear cycling underwear without feeling compressed. A special mention for the internal belt that allows it to be adjusted perfectly to the waist."
Price:
0.00$
Pros
Spandex with four-way stretch

Curved waistband

Very light

Snug fit

Durable water-repellent finish
Cons
Price

Some buyers not happy with pockets

"Unflattering for curvy body type"
Best Downhill (or Resistant) Mountain Bike Shorts
If you like flying higher than migrating birds or you want mountain biking shorts that are as tough as nails, these are a match made in heaven. 
Advertised as "bombproof"- this means that when you crash the shorts will still be good as gold. With a higher waist, the Heavy Duty shorts are compatible with knee protection.
Happy Norrøna Fjørå Flex1 Heavy Duty Shorts Buyer Jeffrey S. said, "Comfortable, colourful and tough. These shorts are soft but keep their shape well and the many pockets don't sag. The gussets at the crotch make more difference than I thought they would. Expensive, but not ordinary. The waist is relatively smaller than the hips. I chose a large to fit my waist and it is comfortably loose on the hips."
Price:
0.00$
Pros
Heavy duty

Gusseted crotch for reduced bulk and chafing

Custom-fit waist system

High UPF protection
The super lightweight shorts are made of stretchy flex™1 fabric, making them breathable and comfortable. Since weather is unpredictable when out on the bike all day, Norrøna Fjora Flex1 shorts have excellent water repellency, are wind-resistant and have fast drying properties. The shorts have a custom fit waist system™ and side ventilations with mesh that allows better fit knee protection.
Norrøna Fjora Flex1 Lightweight Shorts buyer, JJ said, "New Favourite! The fabric is perforated throughout, making them great for rides on hot days. They also have side vents that can be opened with a zipper. I have a small waist and mountain biking shorts often run big, even xs. These are perfect. That said, some people might be comfortable sizing up. I'm really short and they cut off right above the knee."
Price:
0.00$
Pros
Super lightweight

Quick dry

Stretchy flex™1 fabric

Side ventilations with mesh

Custom fit waist system™
Cons
Only one colour

No back pocket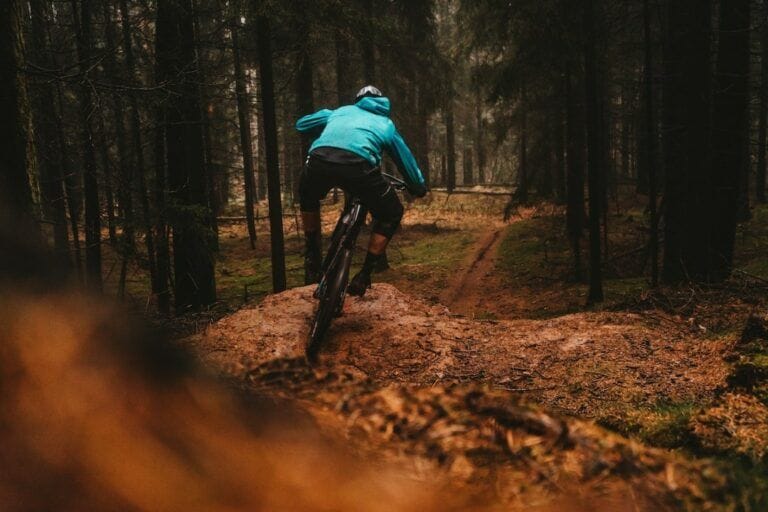 BUYING GUIDE: WHAT TO LOOK FOR IN MOUNTAIN BIKING SHORTS 
Type of Mountain Biking
Cross-Country
A lot of cross-country mountain bike riders prefer lightweight padded chamois and tight-fitting shorts. This is due to up and down rides, and because there's a low percentage of crashes.
Enduro 
Look for a good balance between a pair of biking shorts that are breathable and durable. As Enduro is racing, the weight of the shorts is super important.

Downhill
As downhill mountain bike riding has a high risk of crashes, it's important to look for tough, durable and abrasion-resistant shorts. Stay away from baggy shorts – the more tight-fitting the better as downhill racing is often decided by microseconds.
Type of Fabric
Quick dry
When most mountain bike riders spend all day on the saddle, the tracks are often covered by trees. There's more likelihood for muddy puddles or riding through creeks. Therefore, quick dry material should be at the top of your list when buying a pair of mountain bike shorts.
Breathability
Even if it's cold or hot, you're still going to sweat when mountain biking. Look for shorts that have ventilation, mesh, and light material so your quads, hamstrings, and glutes can breathe.
Durability
Remember durability means how tough and strong the shorts are, especially from tearing. For example, if you're a gravity-oriented rider, durability will be a priority. Focus on looking for shorts like Kevlar that have a thicker and abrasion-resistant fabric.
Weight
Unfortunately, if the mountain bike shorts are durable, the fabric is heavier than quick-dry material. Most biking shorts are lightweight and feature 2-way or 4-way stretch fabric.
Sizing and Fit
Baggy vs. slim fit
Baggy shorts usually have additional pockets and are abrasion-resistant, but will often require you to wear a liner. With a slim fit, you get shorter inseams and there's less likelihood of things in your pocket bouncing and flopping around when you're cycling.
Knee pad compatibility
Look for biking shorts that don't cover your knees, as you need to allow enough room for knee pads. If you don't wear knee pads, the mountain bike shorts can obviously be longer.
Type of waistband
The type of waistband often comes down to personal preference. There's patented attachment, velcro, zipper, snap buttons, adjustable waistband, and belt. We prefer an adjustable waistband, as it's handy after the festive season.
Comfort and Mobility
Included padded liner or not
If you plan to go cross country mountain biking all day and you're wearing baggy shorts, go for the padded liner. Without a padded liner, it comes down to how much support you want around the crotch area. If you're biking for an hour to two, there's no need for a padded liner.
Functional design
Some bikers prefer a pair of shorts with lots of pockets so they can carry a cell phone, wallet or other belongings. Some shorts also feature a functional minimalist design, as well as ventilation mesh and waist adjustment. Despite this, some other bikers still prefer a very basic design, especially some downhill riders.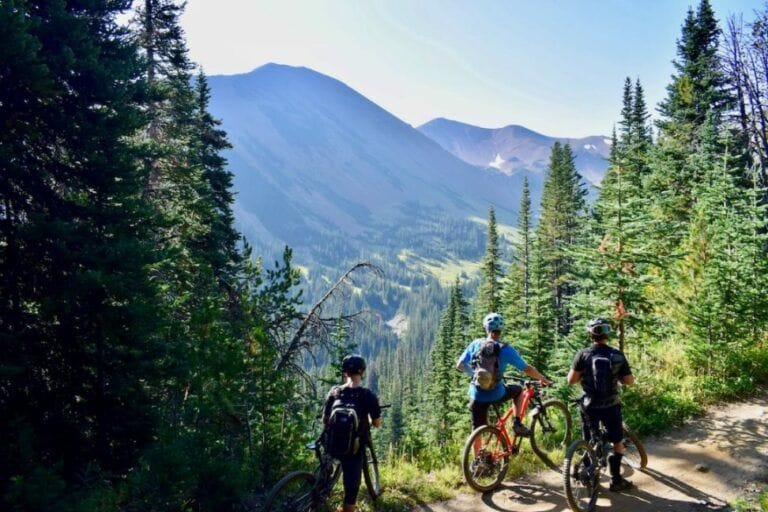 FAQ
Why are mountain bike shorts so expensive?
Mountain bike shorts are expensive as they're designed especially for mountain bike riding. Technology like 4-way stretch, padded lining, extra pockets, UPF protection, abrasion and water-resistant are some of the many features that improve the mountain biking experience, but also raise the price of shorts.
Do I need padded shorts for mountain biking?
Padded shorts are great for mountain biking as you often spend 4-8 hours on the bike. The terrain can be rough, as there's a lot of dirt and debris. Plus, most shorts are lightweight and are designed to be liners under baggy shorts.
Are padded liners always included with mountain bike shorts?
Most mountain bike shorts come with padded liners, but not all of them.
Why buy mountain biking shorts over pants?
Traditionally, pants are the chosen dress attire for downhill racers. Plus, pants are nicer to wear on colder days. But mountain bike shorts increase protection during a crash, protect the crotch area, stop shorts from getting caught in the saddle, and prevent chafing.
CONCLUSION
There you have it, the best mountain biking shorts in the world. Our top pick was the Scott Trail Vertic widepad Shorts for Men's and Women's. Time to jump on the saddle with your new mountain bike shorts and show the local wildlife you should have been competing in Olympic mountain biking. At Altitude Sports, we'll get your medal ready.
SHARE