After a much too long Montreal winter, spring was in the air, and what better way to tease summer than a trip to Vancouver to test the latest collection of layers by Garneau.
Returning from a backcountry ski photo shoot in the Kootenay Mountains, the Altitude Sports team took advantage of a long layover to test some gravel bike Garneau prototypes, sweating up a storm in new bibs, jerseys and accessories from Garneau's 2019 spring-summer collection. To document our 48 hours off the grid, we took along a disposable camera.  

The adventure began Friday, March 8th with a meetup at the 33 Acres Brewery. We went over our itinerary and struggled to align an off-the-grid trip while tracking the whole thing on Strava. Our Team Gravel included my biggest bikepacking inspirations: Alex, Stefan, Lenny and Chris. All Vancouverites, the lads didn't know much about Garneau but were smitten by the General prototype which I rode to the pub: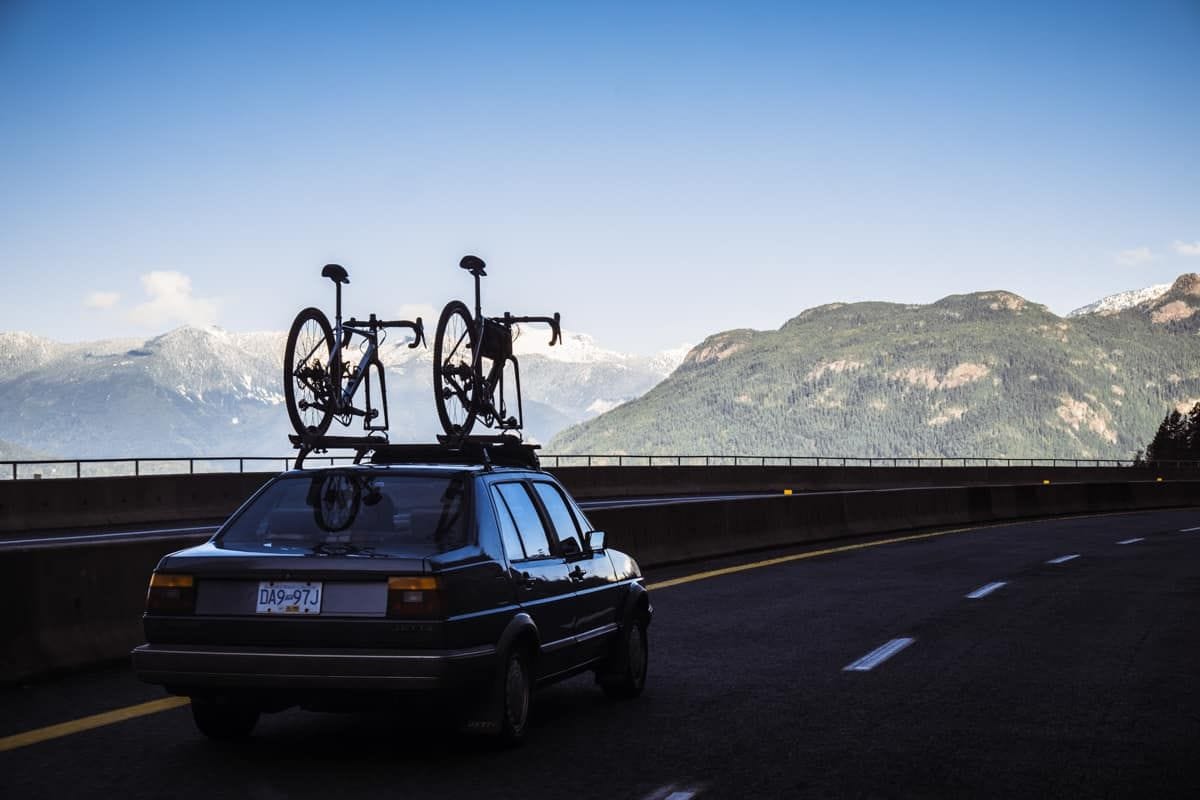 Saturday, March 9th. With bikes strapped to our cars, we hit the road for Squamish. Once at Brackendale we made our way to the Squamish River where a clandestine campground awaited. We were lucky to find a cabin with a couple of bunk beds and a mobile heater, perfect to counter the chill coming off the river fed by glaciers.

Chain lube, protein bars, emergency bourbon – we were ready. Direction: Lake Lavette, by way of Paradise Valley Road. From the first turn of the pedal, the chamois in the Neo Power Art Motion Cycling Shorts worked beautifully keeping us feeling fresh and comfortable on dirt tracks and old asphalt.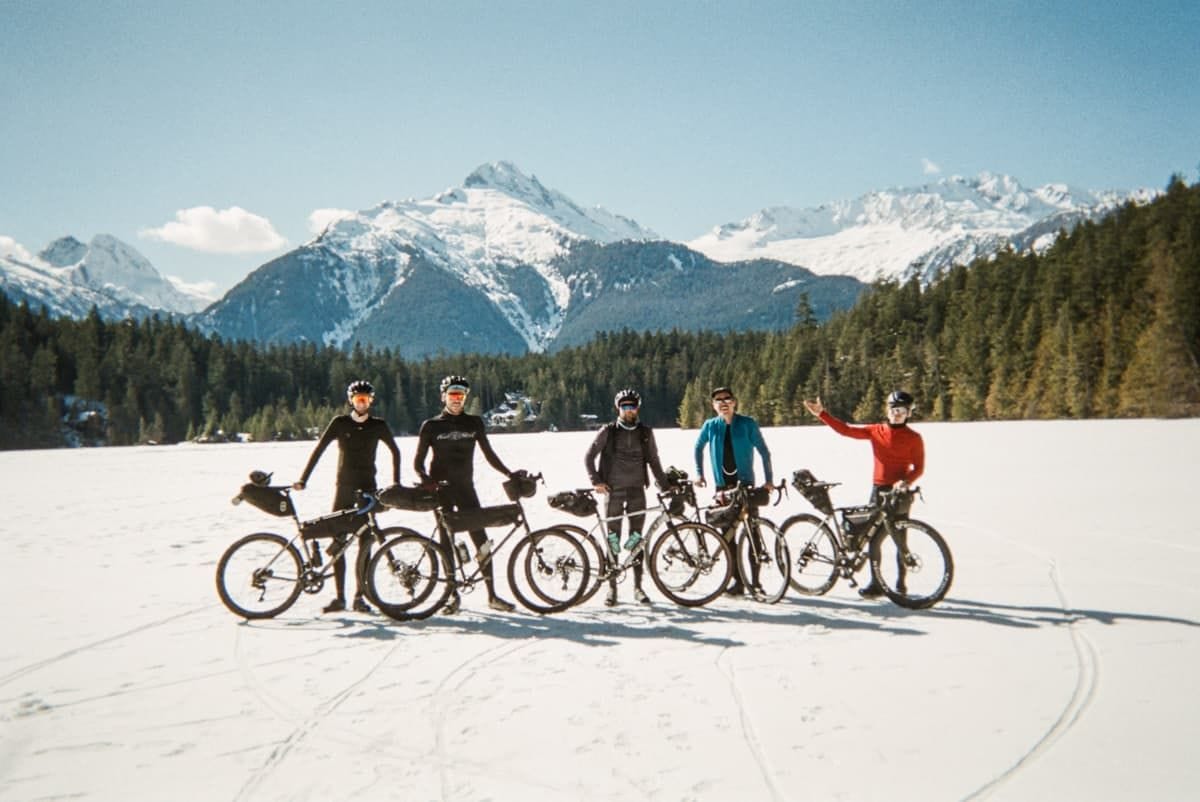 After a long ascent on a mix of dirt, mud, snow and gravel, we arrived at Lake Levette, completely deserted and still frozen enough we chanced riding on it!
Bourbon time, thanks to Alex, serving it up proudly in his Vitesse Helmet, Thermal Edge jersey and Leg Warmers.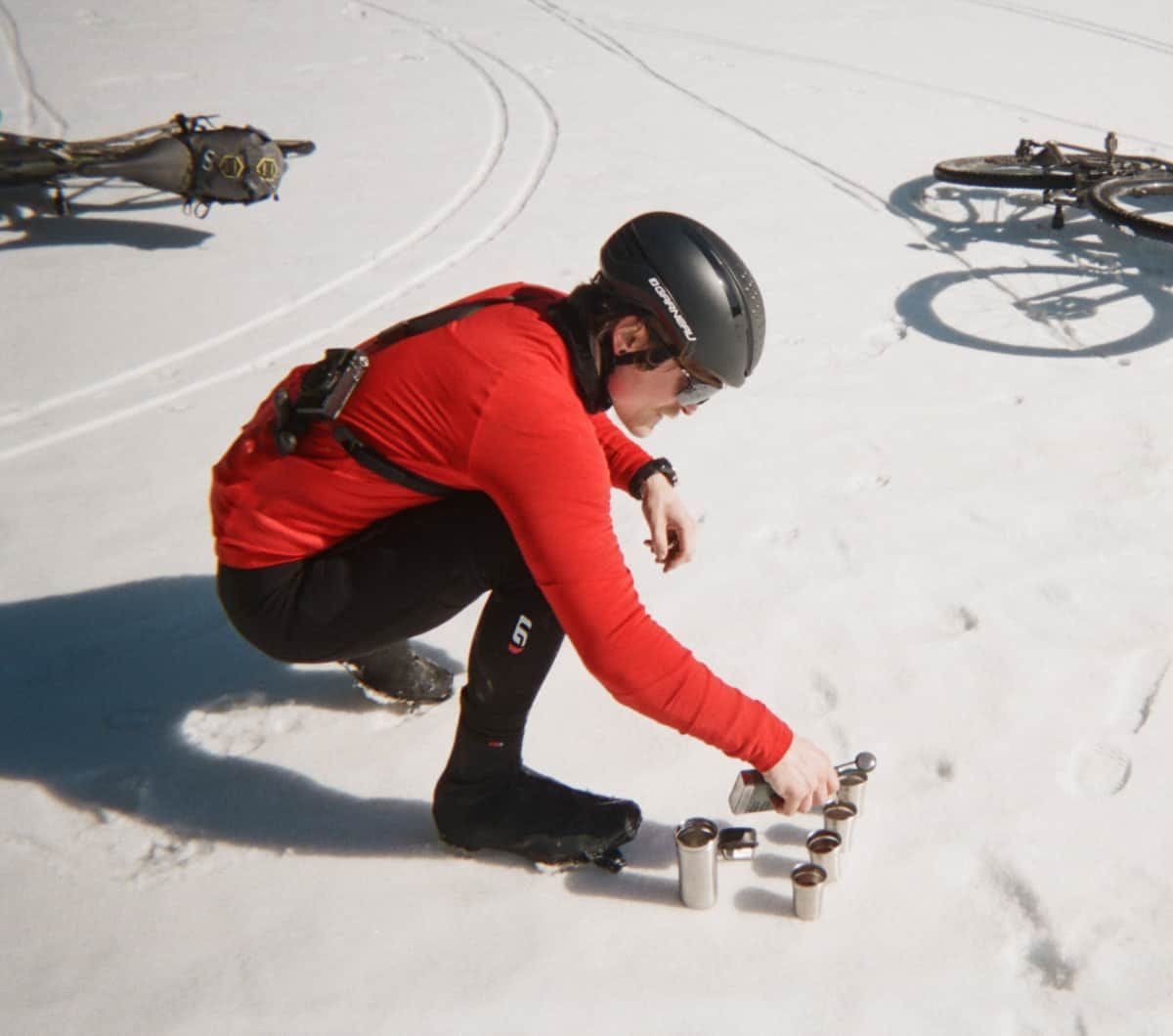 After a few minutes in the sun and vast silence, we were on our way toward Squamish Valley Service Road. The descent was dotted with spectacular scenery, including this team of off-roaders: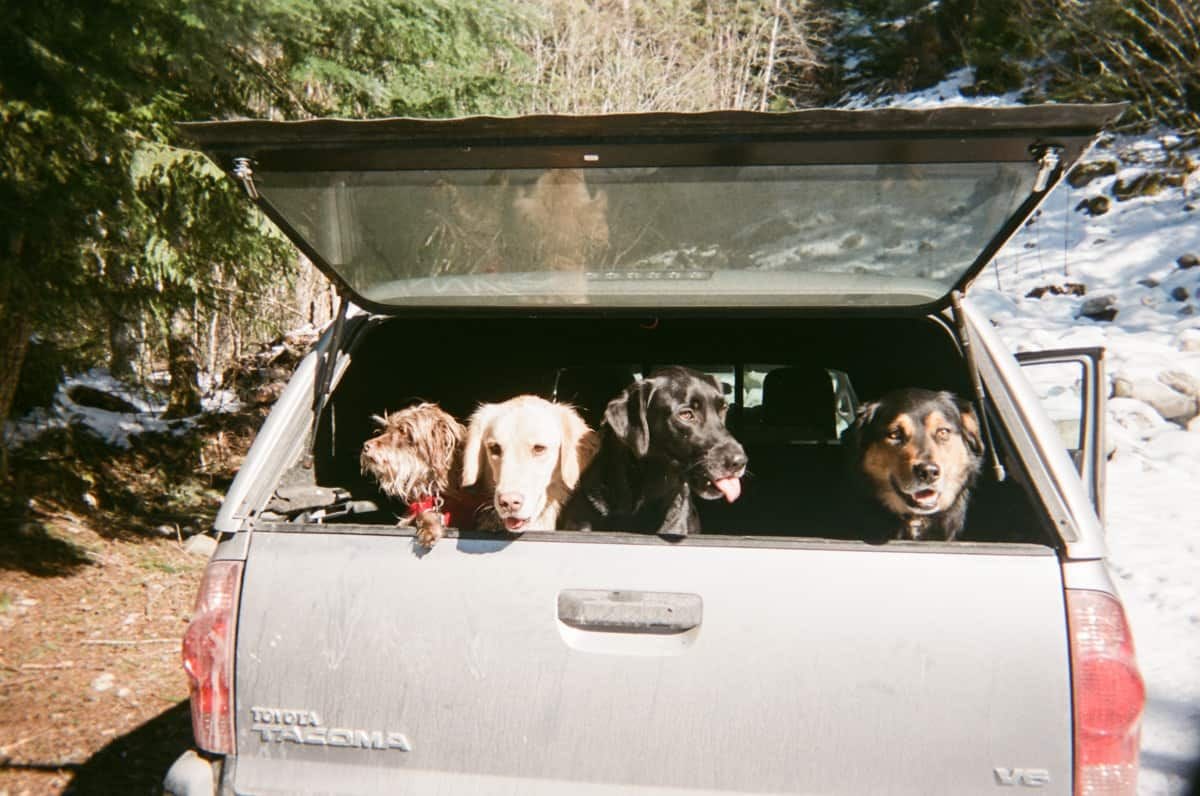 Back on level ground, we pushed into the forest, far from any sign of civilization. It gave us the taste to push our limits…that is until Chris pushed his bike chain a shade too much. Bourbon round 2, while Stefan repaired the broken chain, staying dry in his 2004 Long Sleeves top.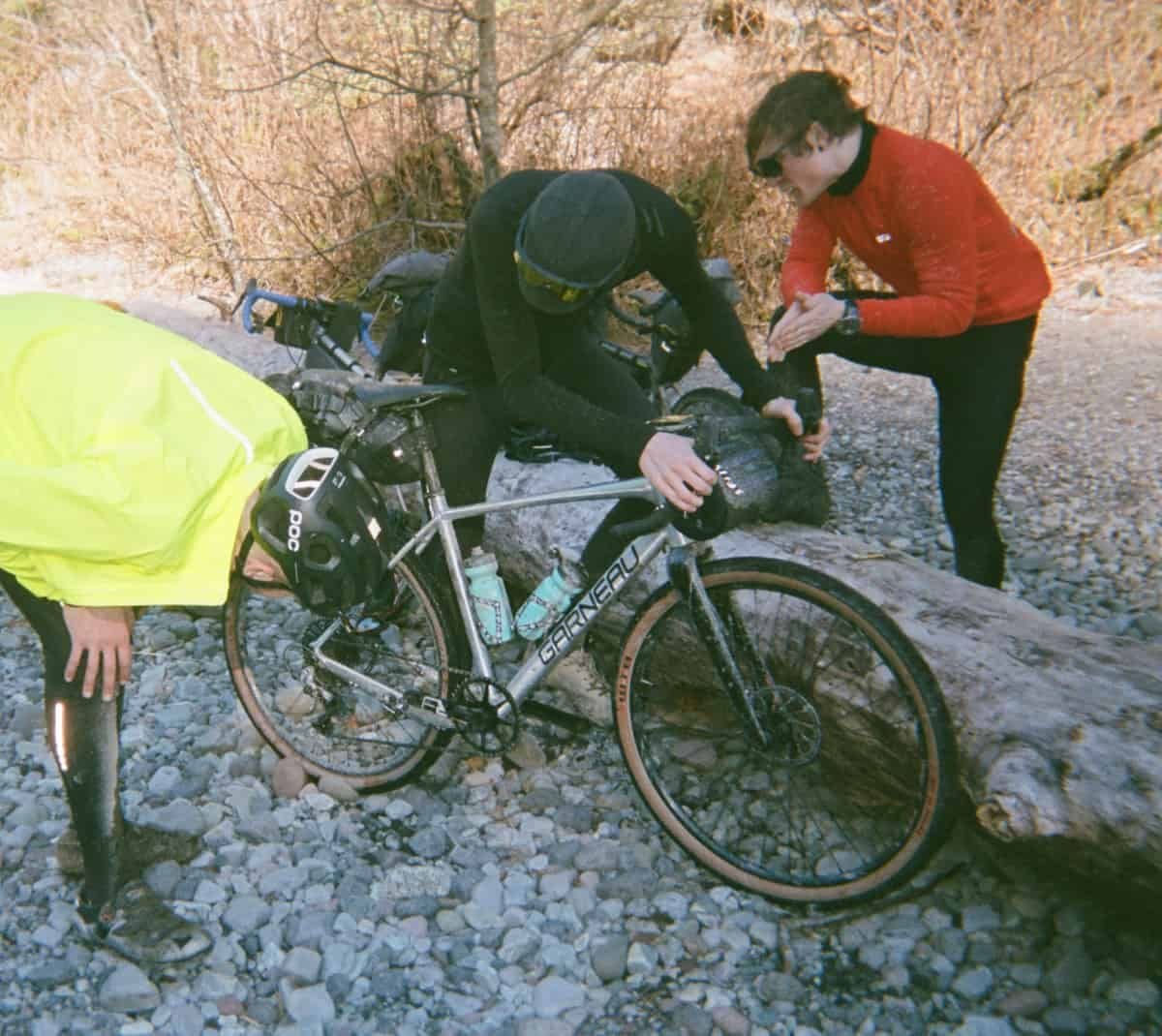 Above: Lenny inspecting the chain repair, very visible (and stylish) in his Granfondo yellow jacket.
After a protein refill (think NAAK cricket bars), we took up the road again toward our base camp. The last kilometres in a muddy peloton were the most fun – and the messiest. Good thing we had on our 4 Seasons jackets. It's amazing how dry and warm you can stay while constantly tearing through three inches of mud.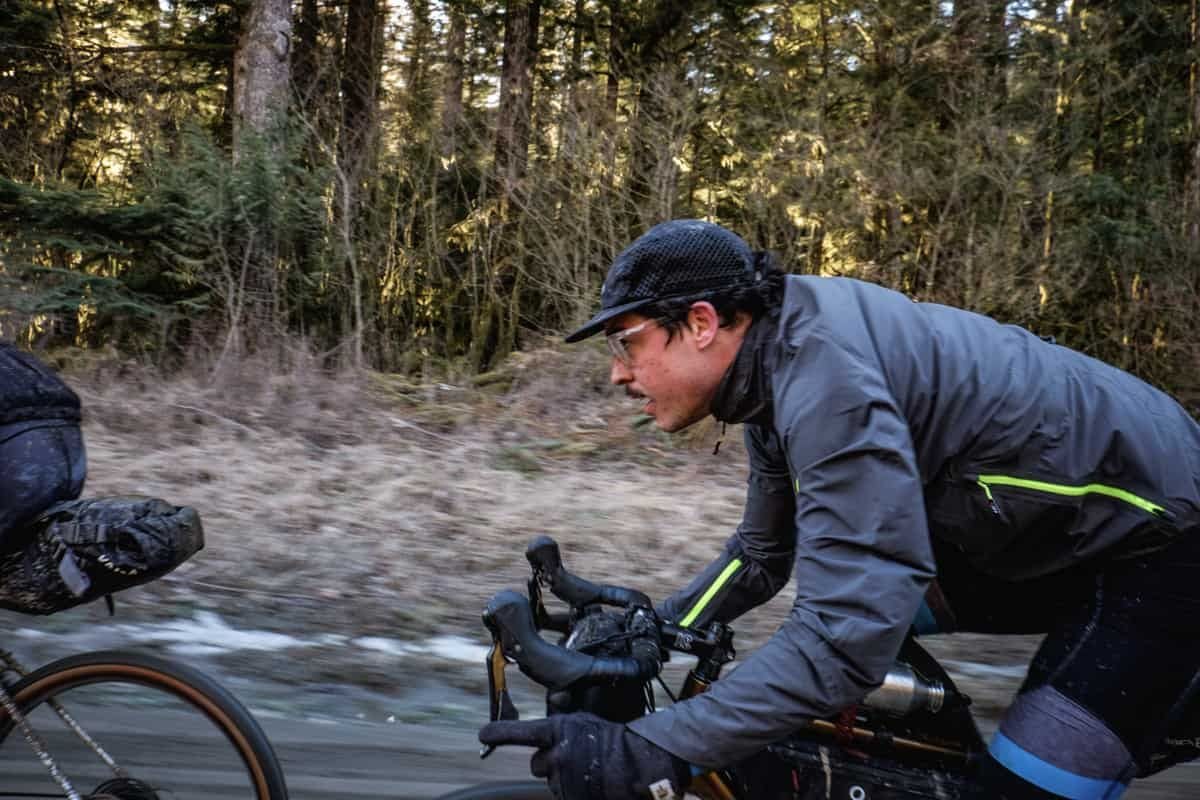 Back at our camp on the Squamish River, our adrenaline dissipated by the campfire, replaced by the scent of roasting sweet potatoes on the fire pit, wide smiles on everyone's face. It's fun to rip through the mud, flanked by mountains and rivers. With a great bike and the right layers, life can be beautifully simple.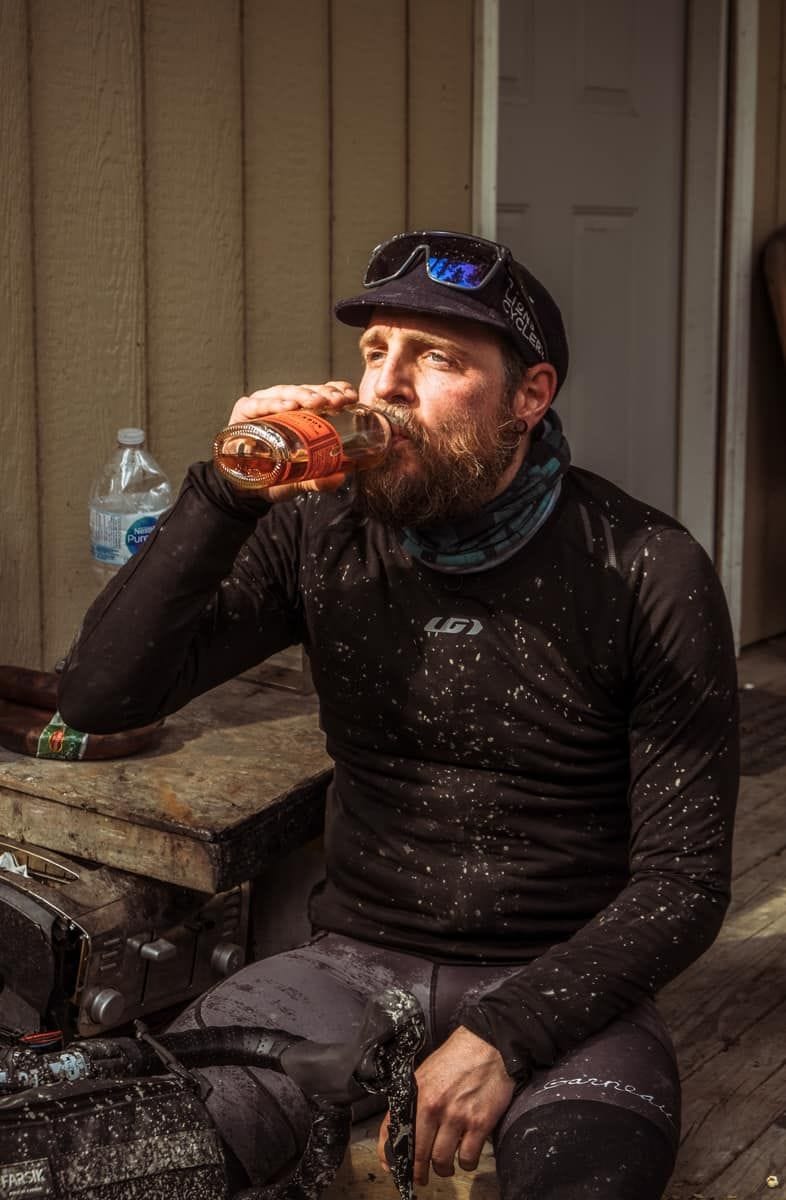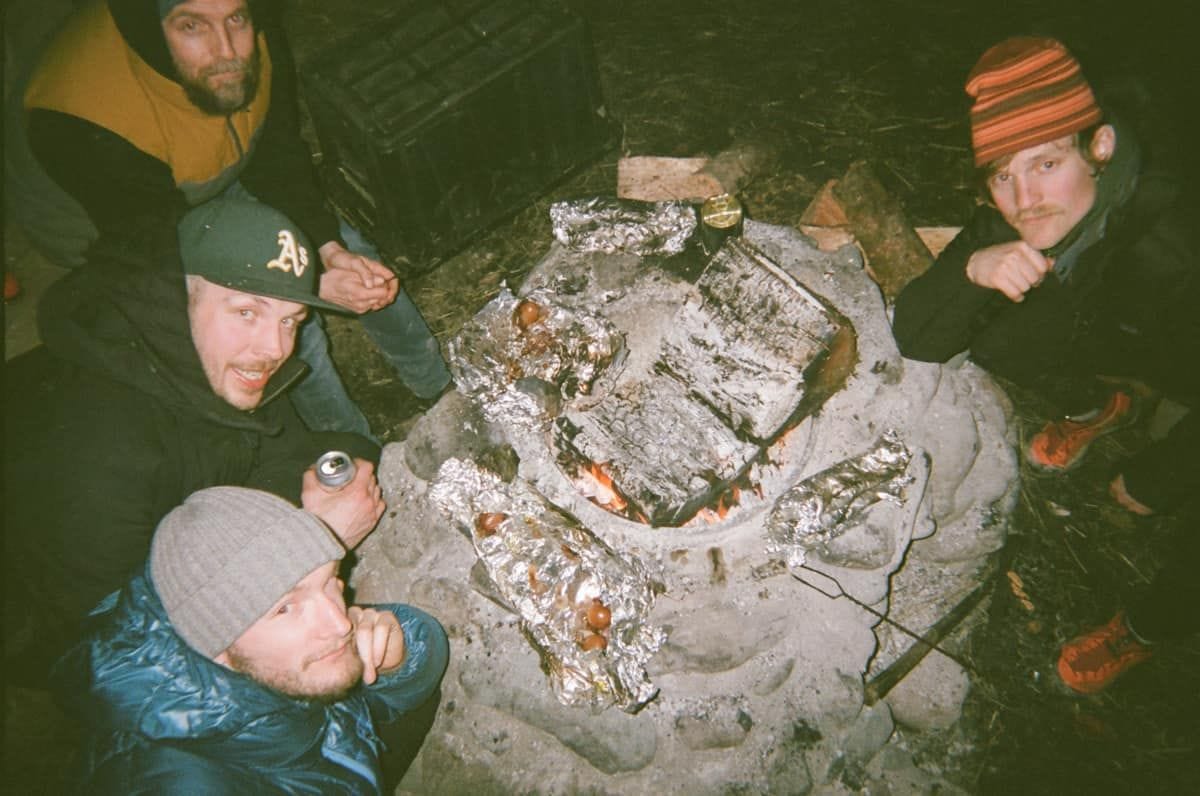 Sunday, March 9th. Waking at dawn, we hustled outside to catch the fog lifting off the river. A touristy photo-op while finishing our coffee, followed by prepping the bikes for Day 2 of adventuring. We rode toward civilization and found a small restaurant, where we treated ourselves to (non-insect) protein-laden Bloody Caesars on this glorious Day of the Lord.  

With the sun sinking into the Squamish Valley, we followed a forested road along the river without knowing where we would end up. After a few kilometres in peloton through old cedar groves, it was time for a well-earned Lucky Lager break while drying out feet for those who didn't wear shoe covers. As for myself, even without extra protection my Granite II Shoes kept my toes warm. They're already one of my favourites, seeing as when I tried them on, they fit my abnormally-large feet like a glove.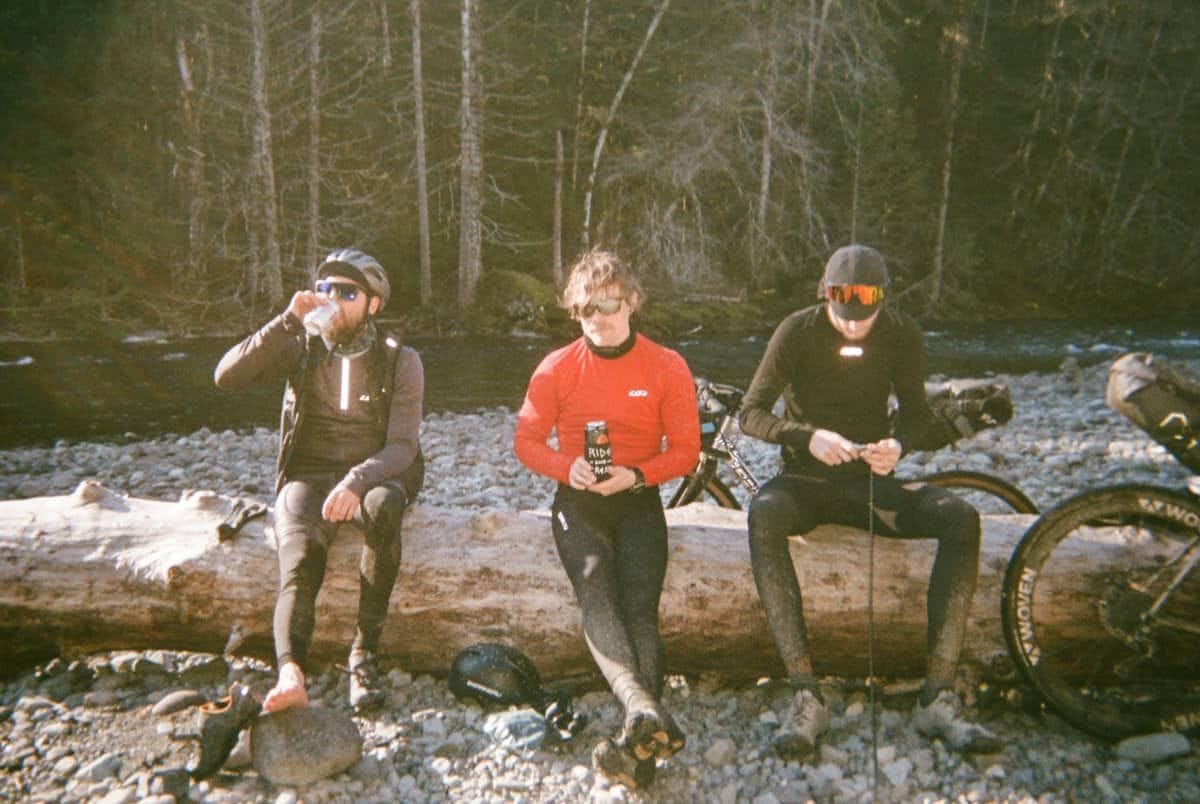 After two days surrounded by sublime Nature, it was time to head home. I got back to Montreal full of cycling ideas and projects for spring. After riding a part of our country stocked with new adventures that reminds you how spoiled we can be, I encourage you all to gear up and ride far from the smooth paved roads. It gets you sweating and is good for you.

Altitude Sports thanks Garneau, who allowed our Squamish team to ride quickly and comfortably!

Stealth photographer of the month award goes to Stefan Feldmann for his instagramming skills on and off the bike.
SHARE