Buenos Aires, 1973. Rab Carrington, the Scottish climber and mountaineer is preparing to head out for the mountains of Patagonia when he finds out that his equipment got lost in transit. Knowing that he couldn't venture into the great outdoors without his gear, he learned how to make his own sleeping bags. Rab was born out of necessity and has gone on to revolutionize the outdoor industry. 
From state-of-the-art sleeping bags to coats and base layers for rock climbing, Rab specializes in trekking and mountaineering clothing and equipment. Inspired by the mountains and tested in extreme conditions, Rab is made to accompany you on all your outdoor adventures. And there's no better way to enjoy the outdoors than with a multi-layer system.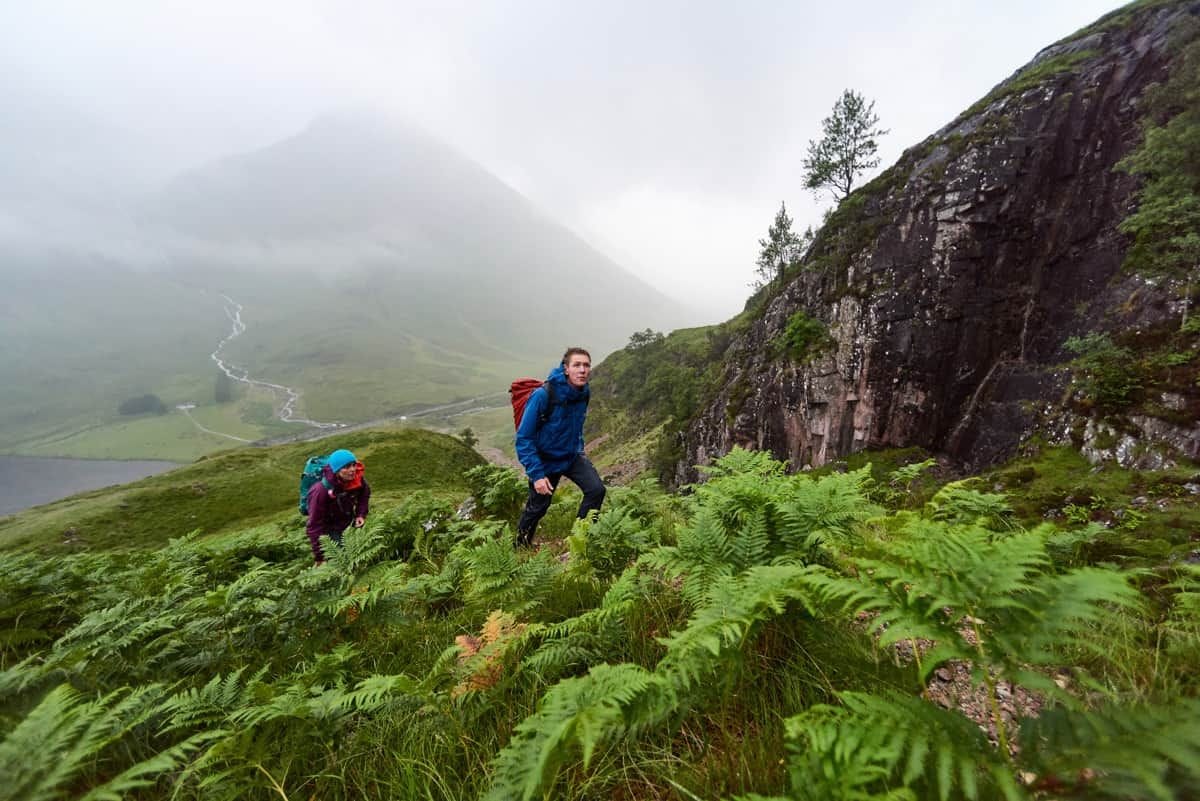 The Rab Multilayering System
Imagine yourself somewhere in Torres del Paine National Park in Chilean Patagonia. It's a cool spring day in the mountains. You know that in ten minutes the wind will rise and the clouds will cover the sun. Now is the time for a multilayer system. Best to favour two or three thin layers over one large coat. This helps regulate body temperature and above all, repels humidity.
Rab is definitely not new to the world of outerwear. Their athletes have tested apparel from the frozen landscapes of Baffin Island to the steep ridges of southern Spain—and they've come out on top against the toughest challenges.
Now back to Patagonia. On a clear morning, a t-shirt is enough to get you through the first part of your trek. But the temperature can drop in an instant, and it's times like these when you need to pull your midlayer out of your backpack. Pull on the Nucleus and stay comfortable thanks to its lightweight insulation. It breathes well at higher altitudes and versatile enough to wear to the café when you get back from Santiago.
Nucleus Pull-on

Men

Alpha Flash Jacket

Women
Have a friend along on your South American adventure? Good thing you convinced them to bring their Alpha Flash jacket. This lightweight performance fleece offers an excellent warmth-to-weight ratio and packs away easily in any sized backpack.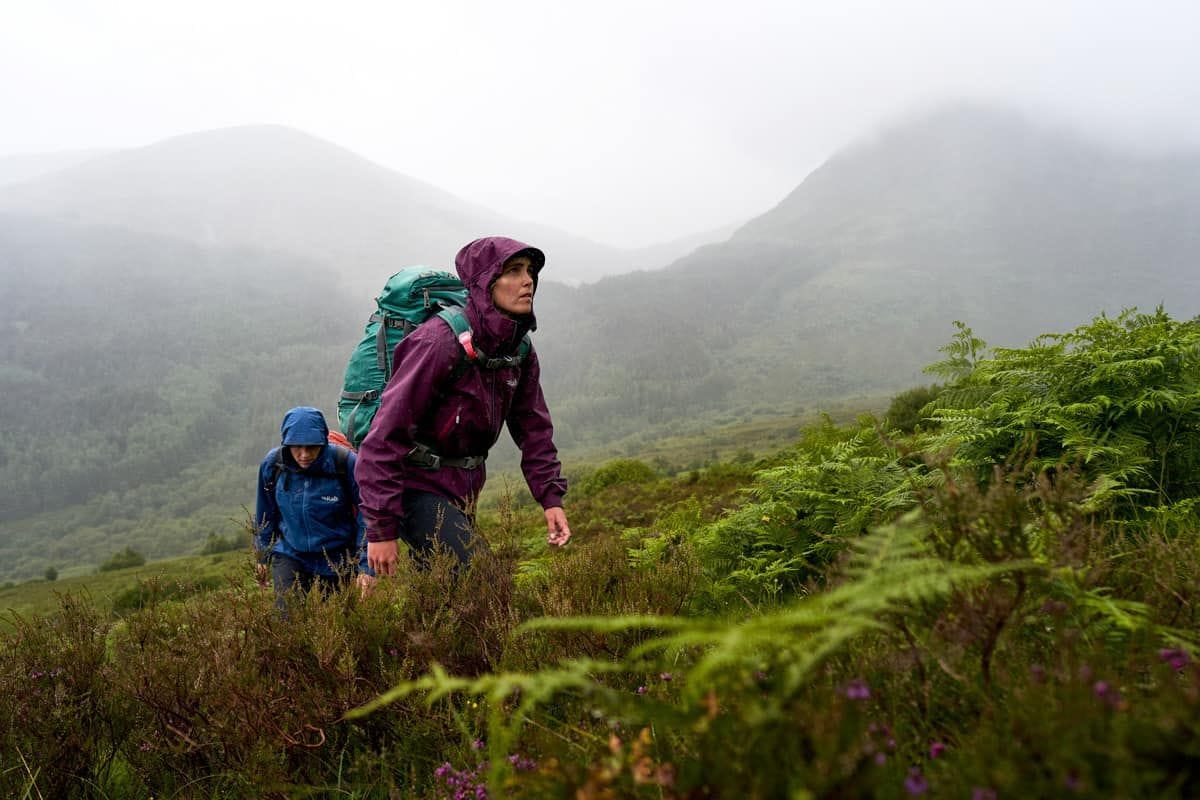 So Mother Nature is not on your side today as heavy rain starts to fall, and the spring sun disappears behind the clouds. For times like these, there's no better choice than the unisex Downpour raincoat that slips easily over your midlayer.  The Downpour coat is suitable for scattered showers. If showers turn to a torrential downpour, you're better off going with a GORE-TEX shell like the Ladakh GTX Coat.
Downpour Waterproof Jacket

Men

Downpour Waterproof Jacket

Women
Let's leave the South American plains of Patagonia and venture over to the snow-covered peaks of the French Alps. Designed for high altitude expeditions where the winter cold can be unforgiving, the Positron Pro and Neutrino Pro coats are the perfect outer layers. Compatible with a helmet, ultra-warm and insulated with duck down, the Positron Pro coat is suitable for both winter sports and everyday life. The women's Neutrino Pro coat is also designed for adventures in polar regions or at altitude, down-insulated, helmet-compatible and effectively repels cold and wintry gusts.
Positron Pro Jacket

Men

Neutrino Pro Jacket

Women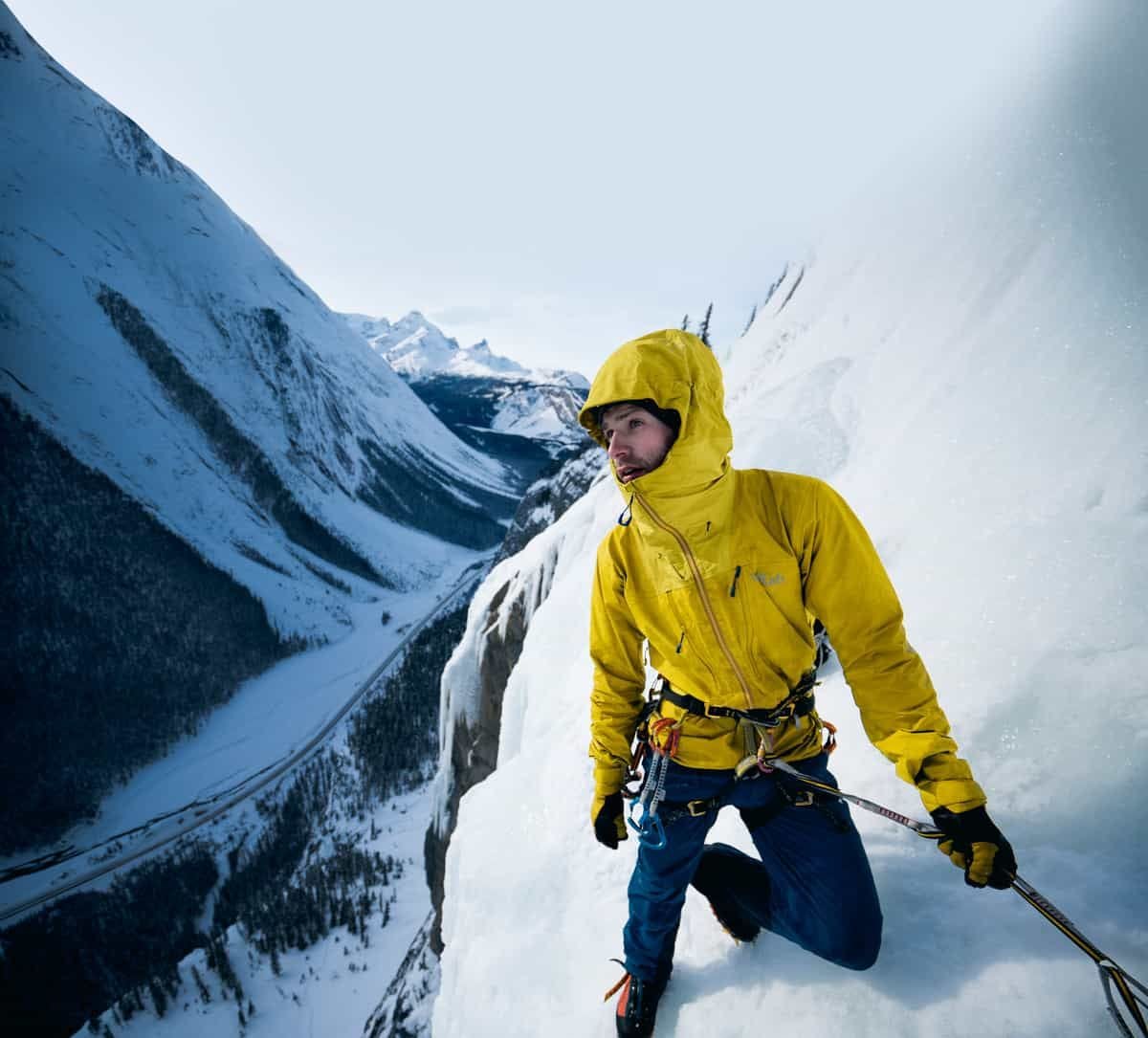 Rab is the ideal companion for every adventure, from the great white Canadian north to the rainy streets of London. With Rab's collection of technical outerwear, you'll be able to explore the four corners of the globe in total comfort. Discover Rab at Altitude Sports.
SHARE