We sat down with Matthew Merko to learn more about the mission at KEEN to make hiking and nature accessible to everyone—regardless of age. Read on for all you need to know before you hit the trails with your loved ones this summer!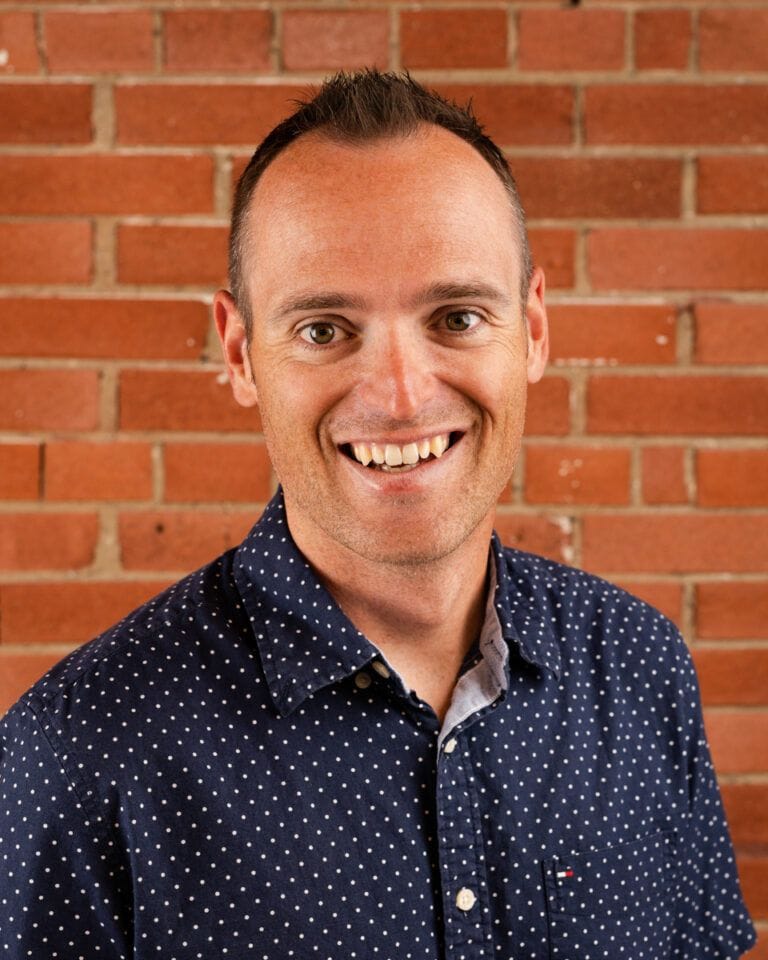 Tell us about yourself!
I'm Matthew Merko, the Director of Marketing at KEEN in Canada and I have been enjoying the outdoors for most of my life. From cycling and running to camping and hiking, the outside is my happy place. One of the reasons I love working at KEEN is that my work embodies my values and beliefs. We take great pride in the products we create and the loyal fans we have come to serve. We know people have an abundance of choice in the outdoor industry, but choosing a brand that is values-led, conscious about its environmental impact, and seeking to make the world a better place is what makes KEEN so special.
What is the main thing to look for when buying hiking boots (besides comfort)?
There are a few things to keep in mind as you shop for hiking boots: the type of terrain you're going to be on, the time of year, and potential weather. If you're hiking in the winter, you need an insulated boot and a tread pattern with material that will help grip on snow and ice. If you're going to be hiking on flatter terrain in the summer, you may want something lighter with more open mesh to let hot air escape. A popular choice is a waterproof boot or shoe that will keep your foot dry not only in rain but also if there are streams or river crossings.
How is Keen aiming to make hiking more accessible for young families and beginners?
Our product line covers those that are new to hiking and getting outside, to the very seasoned outdoor explorer. We offer products for the entire family as well, whether it is our sandals line or hikers, we have what people of all ages need to get outside and have fun. 
What's the difference between a hiking shoe and a hiking boot, and how do you choose?
This really comes down to personal preference. Some people prefer a boot that comes up over the ankle and adds an additional level of support and comfort, others prefer the lighter styling of a shoe, especially when you wear them with casual clothing for everyday use.
Who is the Ridge Flex Boot designed for?
We designed the Ridge Flex for hikers who are looking to get the most out of their footwear, no matter the trip. The KEEN.BELLOWS FLEX technology allows the boot to flex easier in the forefoot, which saves energy when you're out on the trail. From the seasoned hiker to those just getting started, this boot will not hold you back.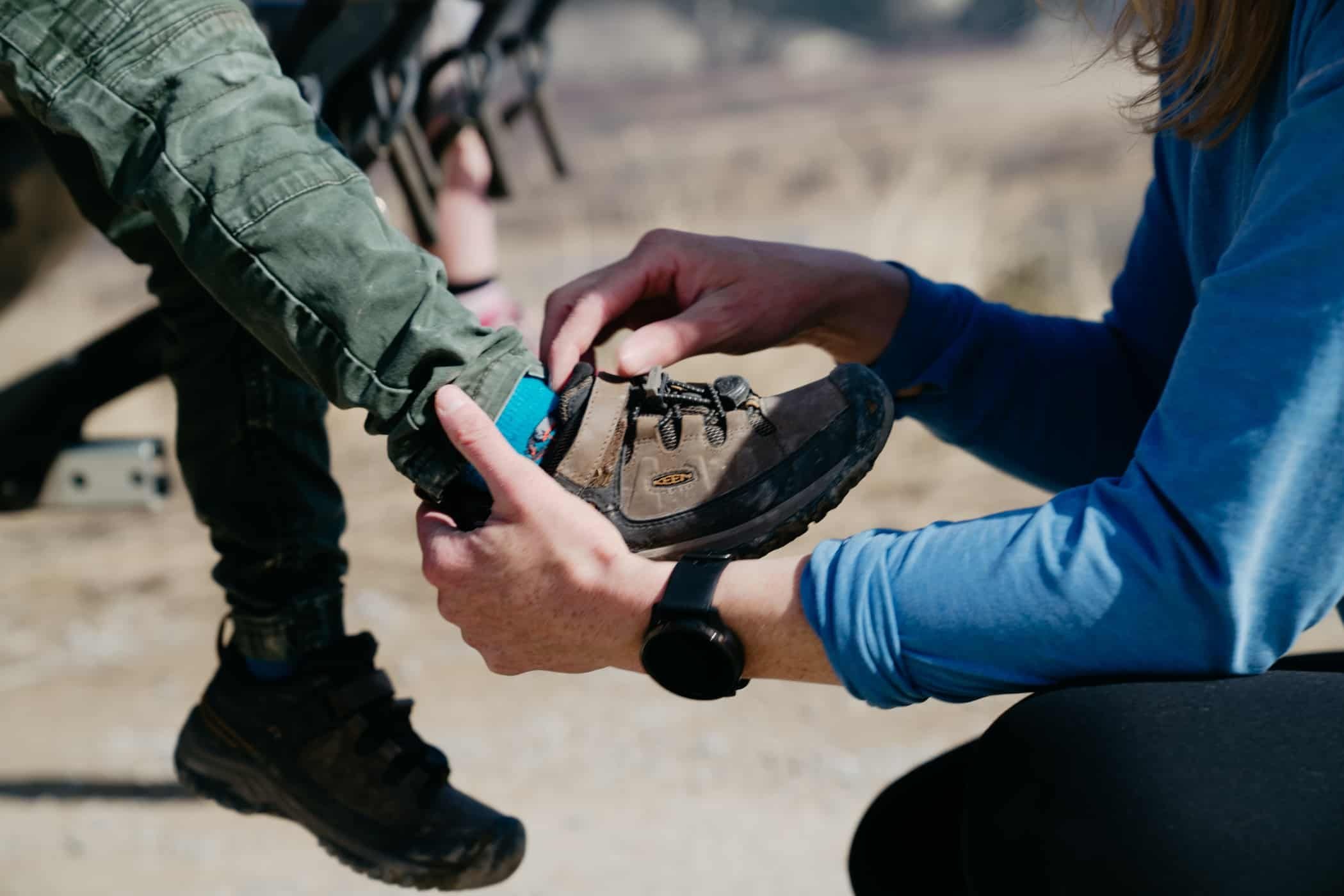 My feet always get sore when I hike
—
what am I doing wrong?
Sounds to me like you have a fit issue! Hiking boots should not make your feet sore, if they do, then you need to take a second look! Oftentimes people are wearing a size that is too small, which crowds the toes and doesn't let your foot naturally expand and contract. This leads to excessive rubbing and hotspots that can become uncomfortable. Of course, footwear that is too big can also have the same problem, with excessive movement creating blisters. Ensuring you have a snug fit in the heel with ample room around your toes will keep your feet feeling great!
What can I do to make my hiking boots last longer?
Taking care of your boots always increases their durability! Washing off any mud and dirt after a long hike and allowing them to air dry with the insole removed is the best way. You can put your footwear in the washing machine, as long as you don't mind the sound, but NEVER put any shoes or boots into the dryer! The heat can do a lot of damage to rubber treads!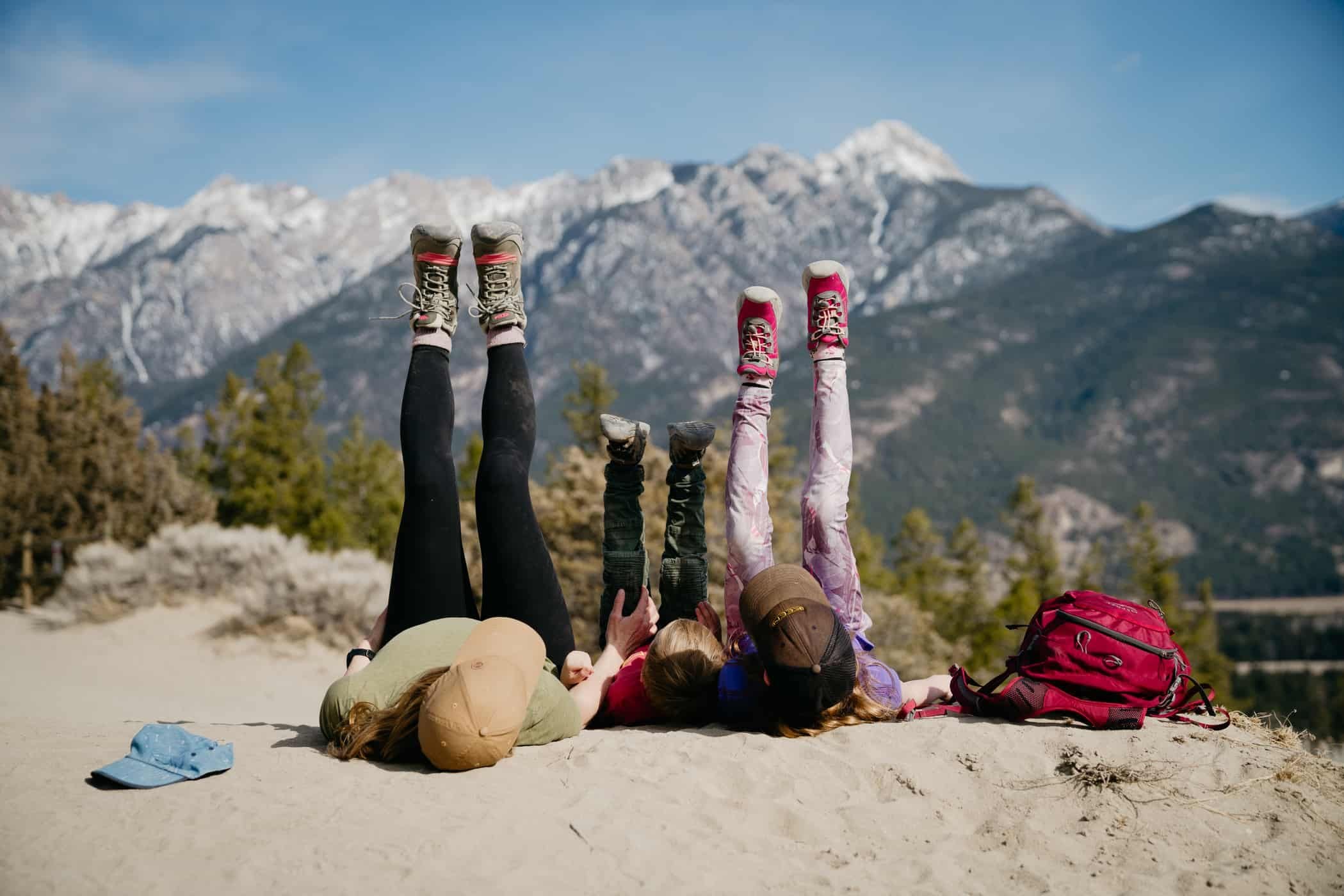 The Beginner's Guide to Hiking: Head for the Trails with Keen
Does nature offer us a direct path to happiness? For Lindsey Hill, photographer, yoga teacher and mother of two little adventurers, the answer is obvious. In collaboration with Keen, she's walking the winding trails of Invermere, British Columbia to share her passion for hiking.
SHARE