No one wants to go without the gear that keeps us dry, but unfortunately, most waterproofing technologies are made from harmful chemicals. So Helly Hansen created Lifa Infinity, a waterproof and breathable membrane made through sustainable textile engineering and development.
To get a closer look at what goes into the membrane, we asked Philip about the materials used in their clothing, specifically their Lifa Infinity Pro™ technology, and what the brand has been doing to eliminate chemicals from their manufacturing processes.
Q: What chemicals have you eliminated from Helly Hansen products?
A: We've managed to remove quite a lot of chemicals from our Lifa Infinity Pro™ products, thanks to Helly Hansen's dedicated Research and Development team that has spent considerable time examining the construction and materials involved in making our garments. By innovating our Lifa Infinity Pro™ technology, we have managed to eliminate:
All additives and dyestuff related to the conventional wet dyeing process

DWR (water repellent) chemicals

All VOCs (solvents) which are used usually for gluing together the layers (2 Layer and 3 Layer) fabrics

All VOCs (like MEK and DMF) and PFCs, which are used usually used during the production of membranes
Q: What is Lifa®, and what separates it from the host of other 'advanced' materials out there?
A: Lifa® is a hydrophobic yarn technology. The biggest benefit is that the Lifa® fibre sheds water which allows us to create the Lifa Infinity Pro™ technology without adding any chemical treatment to the face fabric. The fibre can only be dyed using a solution dye process that reduces water consumption, which also keeps the colours looking crisper, longer. Lifa® technology is now a big part of Helly Hansen's line of baselayers for men, women, and kids.
Q: How did you come to the idea to eliminate chemicals? Was it challenging?
A: Our overall goal is to reduce the impact of our brand - and we knew that the great performance and environmental attributes of our Lifa® technology could be used to create a revolutionary waterproof and breathable textile, without adding any chemicals. 
Whenever chemicals are used, there is also a lot of water and energy used, as well as wastewater treatment and air purification involved, so our ecological footprint is already improved by this reduction of resources. But by eliminating chemicals and these processes, we also make it easier for ourselves and our customers to recycle these products in the future.
Since many of these chemicals also have favourable effects on the fabric (soft hand feel, easy care, longevity, colour fastness), we ran into some challenges during the innovation and construction of acceptable, wearable fabrics. But we persevered and created something that no one had done before (and that we are still the only brand using), which is not only found in baselayers, but also award-winning shell jackets and insulated midlayers, for example.
Q: How do you maintain advanced innovations while eliminating chemicals?
A: Making a more sustainable, more environmentally friendly material is an advanced innovation. Sustainability, ecology and social responsibility are our focus areas now and we're continuously looking to improve on each of these important areas. We believe this is where advanced innovations will have the most important impact in the outdoor industry.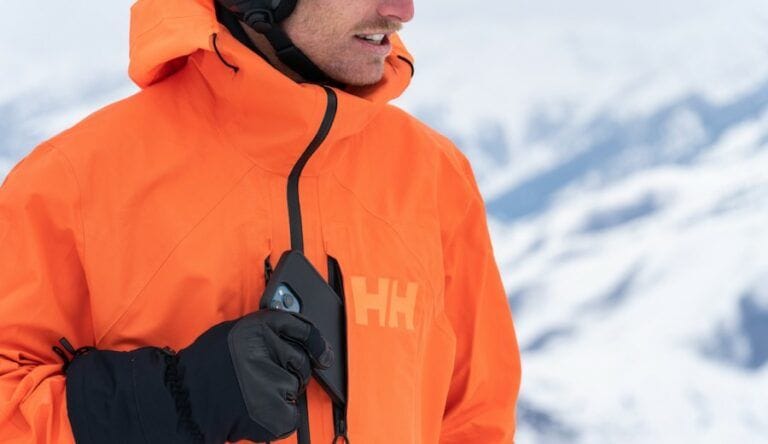 Helly Hansen believes that when it comes to creating the highest-performing products, sustainable design should be prioritized, not sacrificed. They've demonstrated this through their efforts to remove chemicals from their manufacturing process, and the creation of their advanced Lifa Infinity Pro™ technology. 
When you're planning your outdoor adventures, you shouldn't have to choose between reliable and responsible. If you want the confidence that comes with advanced technical features – and the confidence that you're making a difference in your garments' environmental impact – check out our wide selection of Helly Hansen products that feature Lifa® technology.
SHARE