You get outside to move. So whether you're climbing, hiking, camping, backpacking or exploring, the last thing you want to be is restricted. But when the temperatures drop and it's time to break out the down jacket, a good range of motion often gets sacrificed for warmth. 
Mountain Hardwear's Stretchdown collection challenges the notion of the notoriously restrictive down jacket. Its design is built to keep you warm and keep you moving, while also keeping up with the highest standards for sustainability. The brand also upholds many eco-conscious initiatives and efforts beyond the Stretchdown collection.
BUILT TO STRETCH
The ultra-engineered construction of Stretchdown optimizes pockets of down insulation by weaving them together from a single stretch of fabric, giving you all the freedom to move while minimizing fabric waste as well. You can also count on Stretchdown technology to keep you warm throughout the winter months with its durable blend of materials combined with the highest-quality goose down. 
There are also a wide range of different jacket styles to choose from, for those who are looking to layer up with a Stretchdown light pullover or hoody, or those who want to brave the cold in a Stretchdown jacket or parka. There's even Stretchdown pants for the full-body experience!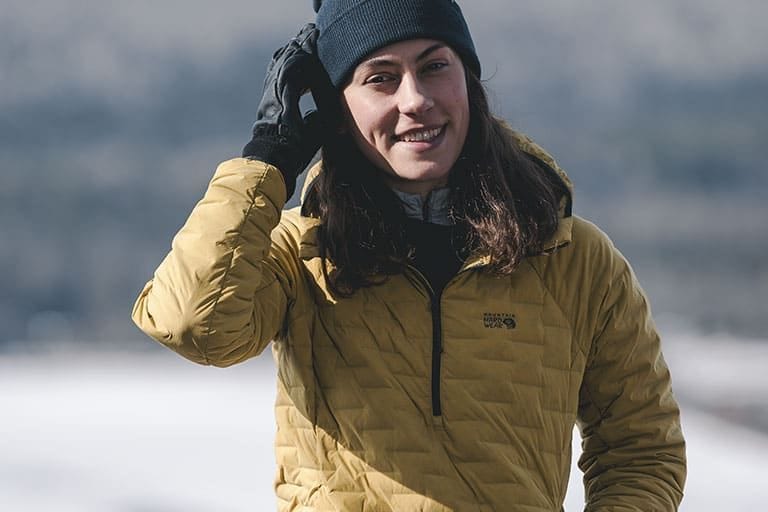 CONSCIOUSLY CONSTRUCTED
Inside the Stretchdown collection's expertly weaved pockets is a 700-fill down insulation that's certified by the Responsible Down Standard (RDS). The RDS recognizes the best practices in animal welfare and ensures the down and feathers used in Mountain Hardwear's products are sourced responsibly and obtained from animals that have not been subjected to any unnecessary harm. 
The insulation is also bluesign®  approved, meaning it guarantees a responsible use of resources and the lowest possible impact on people and the environment during the manufacturing process. Plus, the Durable Water Repellent (DWR) used in the Stretchdown collection is PFC-free.
Mountain Hardwear is also a partner with Allied Feather & Down, which follows the highest standards in quality control to ensure the warmest, cleanest, and most sustainable down. Stretchdown shoppers can trace their down and find out about its origins via Allied Feather & Down's Track My Down feature.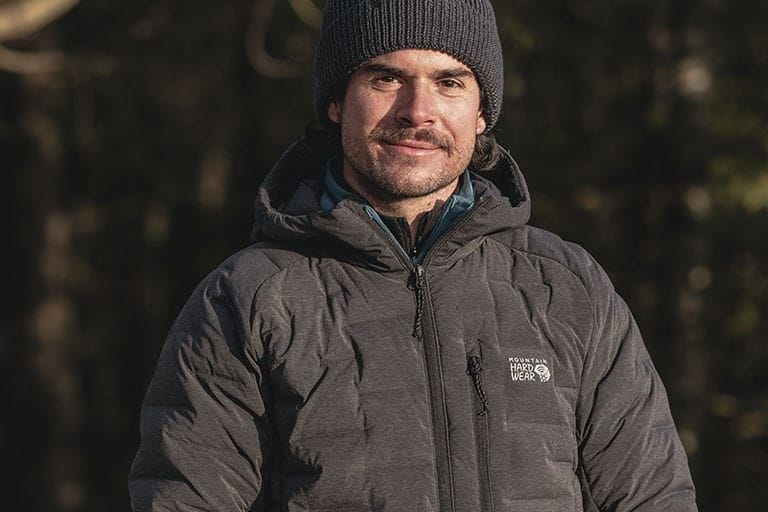 A NECESSARY FOUNDATION AND BEYOND
There's more to taking sustainable action than the components that make up a jacket. This is a necessary foundation, but Mountain Hardwear has also gone a step further through partnering with Protect Our Winters Canada (POW) – just like Altitude Sports! The brand also offers a repair service for eligible products, encouraging their customers to reuse instead of replacing. 
Mountain Hardwear values transparency so that you can make the most informed buying decisions possible and feel confident in your products. Shopping consciously can sometimes be overwhelming when you need to find that one perfect item that ticks all your boxes: warm, sustainable, and capable of handling all your cold-weather activities. The Stretchdown Collection is designed for supporting a full range of motion, and for supporting sustainable initiatives, so you can get outside and enjoy unlimited and unrestricted winter possibilities. Boxes ticked!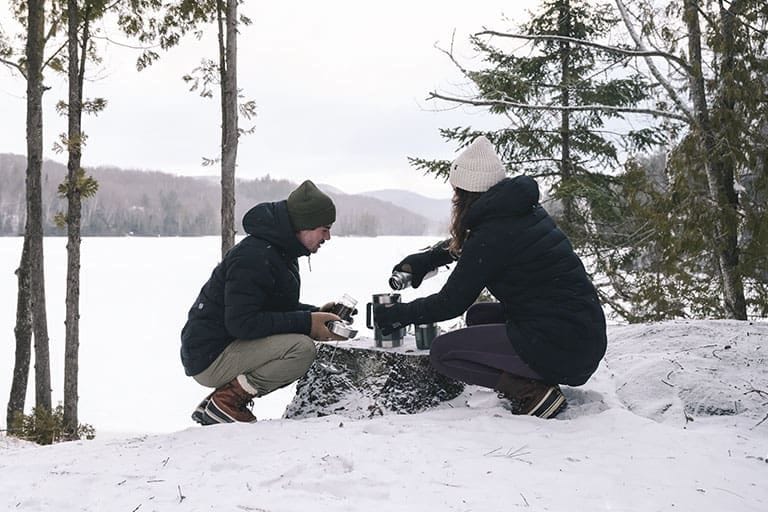 SHARE