If you ask people why they go hiking they would probably come up with different answers. Some would paint a nostalgic picture from their childhood, walking up a hill with their grandparents picking up treasures such as leaves, heart-shaped stones and berries. Others would remember the first mountain top crossed off their bucket list. Some would emphasise the peace and tranquility they get when breathing fresh air in a beautiful scenery. Not to mention connections made when going on a hike together. 
Norrøna Now and Tomorrow
As an outdoor company founded on love for nature, premium quality, and long-lasting products, environmental responsibility has been in Norrøna's DNA since the beginning. Norrøna has a long-term plan made up of many objectives, to the year 2029 and beyond. 
The 2029 goals are about reducing the use of resources, reusing everything possible, and recycling whatever can not be reused. It is a holistic approach towards improvement, and engaging in industry-wide collaboration for the sake of the planet and future generations. Through this journey of improvement, Norrøna will reduce carbon emissions so that overall input and output create neutrality.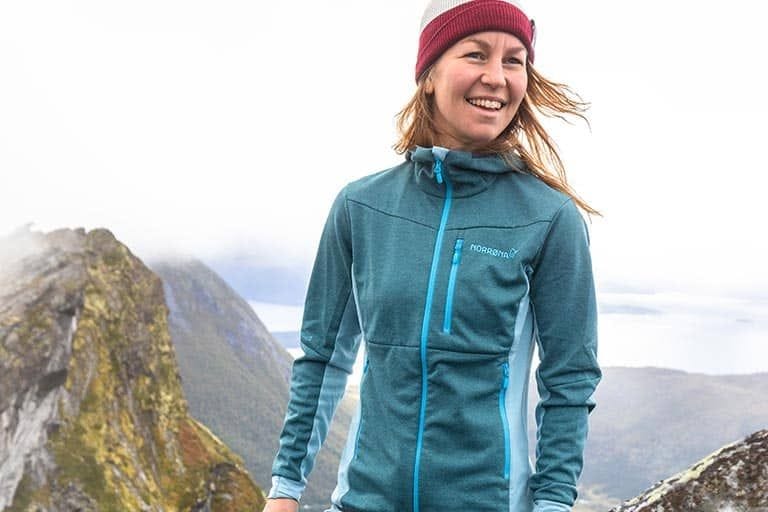 Areas of Impact
One area of impact is nature preservation. Every year, 1% of all Norrøna total sales are put aside to assist organizations working to promote sustainability and environmentally friendly initiatives. Every purchase you make contributes a little bit to lives and livelihoods all around the globe.
Another is being an active member of the  Higg Index, created to serve as a suite of tools for the standardized measurement of value chain sustainability. The index assesses the social and environmental performance of the value chain, and the environmental impacts of products. Brands across the globe and their value chain partners access the tools provided by the Higg software platform, developed by SAC's technology partner.
But there are more immediate areas of impact where you the consumer might be concerned, tied into one of the most endearing of all outdoor activities: hiking. Here are, for example, important ways in which the all-essential backpack plays a part of Norrøna's long-term responsibility goals. 
Backpacks Made Different
All Norrøna backpacks are made of 100% ECONYL recycled fabrics stemming from nylon waste from landfills and oceans around the world. It's exactly the same as brand new nylon and can be recycled, recreated and remolded again and again. That means you can create new products and buy new products without having to use new resources.
Part of the regenerated nylon used comes from recycling fishing nets from Norway, an important part of the selection process. Together with the fabric supplier, Norrøna developed materials that met expectations when it comes to looks, quality and performance.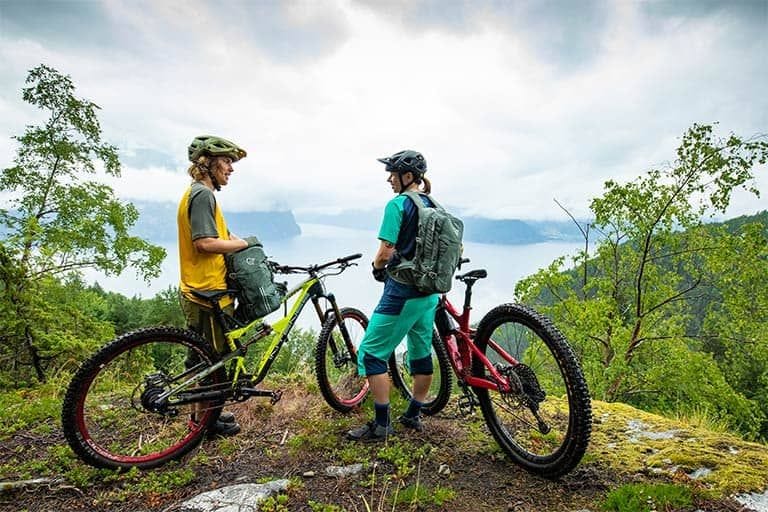 Closing the Loop
ECONYL regenerated nylon is a product contributing to closed-loop manufacturing. Made from waste, it's infinitely recyclable and can unleash infinite possibilities for makers, creators, and consumers. It's all part of the closed-loop regeneration process and delivery of sustainable products. And it becomes important in allowing not only the present and next generation to enjoy nature fully on a hike, but future ones as well. 
SHARE