In 2019, Oakley released their first line of Sutro sunglasses to unanimously positive reviews. Since then, several variations have emerged, from simple lens changes to whole new models like the Sutro S and the Sutro Lite.
In this review, we discuss all the features that made the Sutros an instant classic in the activewear sunglasses category. We'll also discuss whether these shades are right for your lifestyle and answer some commonly asked questions. 
Let's jump right in!
A Few Things to Consider before buying Oakley Sutro Sunglasses
Let's not mince words here—Oakley Sutro sunglasses are expensive. But that doesn't mean they're not worth their salt. In fact, if you lead an active lifestyle and are in the market for a pair of sunglasses that can keep up, the Sutros definitely fit the bill. 
Don't get me wrong. They're also great if you're just really into 80's synthwave, but you probably won't get quite as much out of them. 
The Sutros were designed with the explicit purpose of being the answer to cycling sunglasses. As we'll see below, the Sutros offers cyclists a lightweight, durable, and comfortable option for both the trail and the road.
Our favourite Oakley Sutro sunglasses
Why Should You Consider the Oakley Sutro Sunglasses
Use Case
Whether you deliver UberEats on a fixie or barrel down rocky ridges on a mountain bike, the Sutros are for you. Their wrap-around design provides full-shield face coverage against sunlight and debris.
Construction
Where to begin? The Sutros are constructed entirely with proprietary materials, from the frames and the lenses down to the rubberized nose piece.
Frame
The frames are built with Oakley's O Matter technology. This nylon-based material is known for being both lightweight and durable. In fact, O Matter is twice as strong as standard acetate frames, while also being 25% lighter.
Lenses
The specially formulated PRIZM lenses are crafted using specific dyes to accentuate some colours and dampen others. This creates sharp, high-contrast images that let you pick up on important cues while reducing visual noise. 
In other words, you'll have less trouble making out potential obstacles and small details, like a rapidly approaching pothole, fissure, or rock. Also, many wearers love the crisp, popping optics that the PRIZM lenses provide.
Depending on the lens type you go with, the contrast colours and intensity will vary. A high Visible Light Transmission (VLT) index means less filtration and more light penetrating the lens—exactly what you want in low-light and overcast conditions. Conversely, a low VLT index means more filtration and less light penetration. This is ideal for bright, sunny days or days with lots of glare. 
The Sutros run the gamut when it comes to VLT indices. For instance, the PRIZM Road has a VLT of 20%, making it perfect for cloudy days where you need to see more of your surroundings. At the other end of the spectrum, we've got the PRIZM Black. These have a VLT of just 11%, meaning you wouldn't even need to squint if you were staring at the sun from a stone's throw away. (OK—I'm exaggerating a bit, but you get the idea.) Other options like the PRIZM Jade and PRIZM Sapphire offer middle-of-road VLTs.
Nosepiece
The Unobtainium saddle bridge excels both in terms of comfort and stability. This rubberized material sits comfortably on your nose and won't slip down when wet. In fact, whether rain or sweat, the saddle bridge becomes stickier when wet, increasing its adhesion to your nose.
Style
What all the Sutros have in common is their retro-80's chic. It's certainly not a look everyone would rock but, if you dig it, the myriad of Sutro models ensures you'll find something that suits your face shape. For those with flatter noses and high cheekbones, there's even the Asian Fit Sutros. 
Of note, along either temple is an emblazoned Oakley logo in addition to some subtle geometric detailing. In terms of finish, the Sutros come in both matte and gloss.
Quality
Oakley is a brand renowned for its exceptional quality. Oakley glasses have been perfecting eyewear since the company was founded in 1975. Not only do they make casual and activewear sunglasses, their Standard Issue division is responsible for producing the official sunglasses used by the American military.
Even today, Oakley still manufactures up to 70% of their products in the US at their Foothill Ranch Headquarters in California. (Side note: their Headquarters is famous for its bizarre futuristic steampunk facade, among other things…)
Value
For every breed of cyclist out there, the Sutro sunglasses offer excellent value. It's safe to say they're one of the leaders in this category of eyewear. Plus, each purchase includes a drawstring nylon bag and a hard-shell carrying case to keep 'em protected.
What do customers have to say?
We perused the annals of our product reviews to see what our customers had to say about the Oakley Sutro sunglasses. Regarding the Sutro Black Ink – Prizm Jade Iridium Lens Sunglasses, Teresa M. writes: 
I bought these sunglasses for cross country skiing, snow shoeing, and winter running. The side arms fit nicely over a winter toque. The lens is excellent for good visualization of texture on the snow.
Meanwhile, regarding the Sutro Sunglasses – Matte Black – Prizm Trail Torch Lens, Oliver V. says:
A great product by Oakley. Prizm lens is top notch for clarity and contrast. My prizm trail lens are perfect for my early morning road and gravel rides and keeps the flies away from my eyes. One of the best looking cycling shades in my opinion. The fit is medium to large.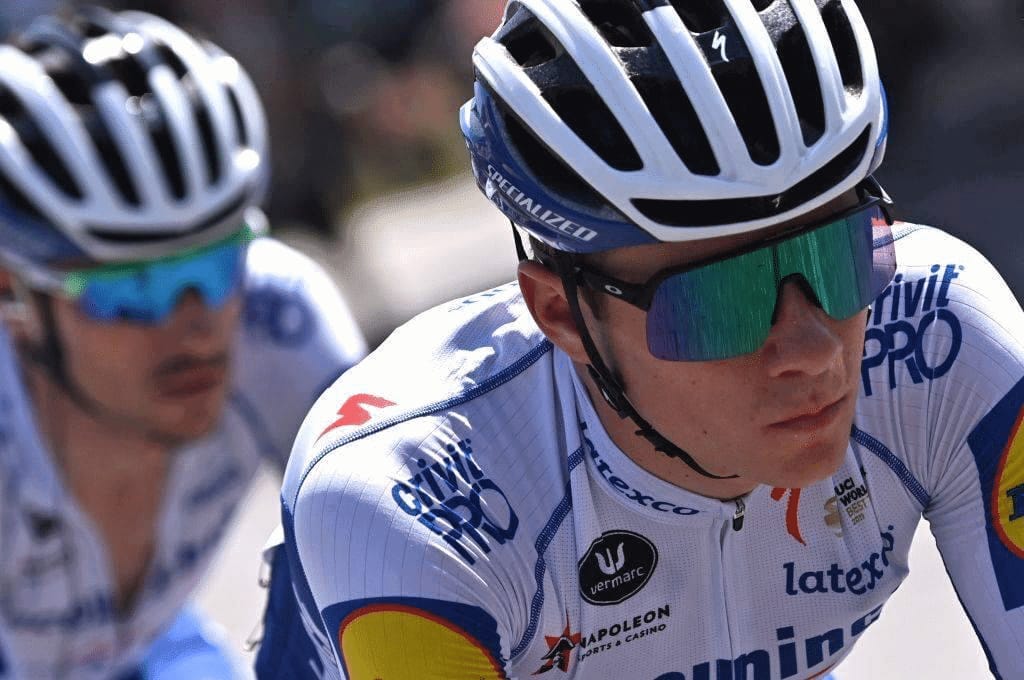 Things to know about the Oakley Sutro Sunglasses
Are Oakley Sutro sunglasses really worth it?
If you're simply looking for a pair of sunglasses that look good, then Oakleys are an unnecessary expense. On the other hand, if you lead an active lifestyle and want something that's both fashionable and functional, then yes—Oakleys are definitely worth it.
Oakleys come in a wide range of styles, so you won't have any trouble finding a pair that suits you. Additionally, they're made almost entirely with proprietary materials that ensure durability against sun, rain, sweat, and impacts. This lens technology translates to very good eye protection.
What's the difference between Sutro and Sutro S and Sutro Lite sunglasses?
Let's first cover the similarities between the classic Sutro, Sutro S, and Sutro Lite sunglasses. Across all three models, you'll find the same wrap-around design and proprietary materials. This means the same level of protection against the elements, built with an O Matter frame, Unobtainium Saddle Bridge, and PRIZM lenses.
Now, onto the differences.
The Sutro S differs from the classic Sutro in only one regard—size. One of the distinguishing features of the Sutros is their sheer size. With the Sutro S, Oakley dialled it back a half-notch for people with smaller head shapes. Nevertheless, you still get full-shield face coverage with the Sutro S, since the curvature of the frames were reduced proportionally.
In terms of specs, the original Sutros are roughly a men's L or women's XL. The Sutro S, on the other hand, are about equivalent to a men's S to M or women's M to L.
Finally, the Sutro Lite sunglasses share the same dimensions with the classic Sutro. The difference here is in terms of function rather than construction. With the Lite, you get extra Unobtainium grip on the inside temples for added stability. Moreover, the absence of a bottom rim allows for better downwards visibility.
Are Oakley Sutro lenses interchangeable?
Yes, the Oakley Sutro lenses are interchangeable. This means you can swap out one lens style for another. Maybe you're wondering what the point of this is. Is it purely aesthetics?
Actually, swapping out lenses can actually be very useful. For instance, if your lenses have a low VLT rating but you require a higher VLT index for an overcast ride. Also of note, Sutro lenses have prescription options.
For an easy-to-follow tutorial on how to change your lenses, check out this video.
Are Oakley sunglasses bulletproof?
I know—this sounds more like urban myth than fact. But, before we outright dismiss the question, there really is something to this. 
While it's a bit of a stretch to call them bulletproof, Oakley does manufacture military-grade sunglasses that are ballistic-rated. This doesn't mean your lenses will stop an incoming bullet, but they are impact- and shatter-resistant against small fragments and projectiles. 
How can you tell which models are the real deal? They're inscribed with the code ANSI Z87.1-2015 certified, which meets the U.S. military ballistic eyewear standard (MIL-PRF-31013).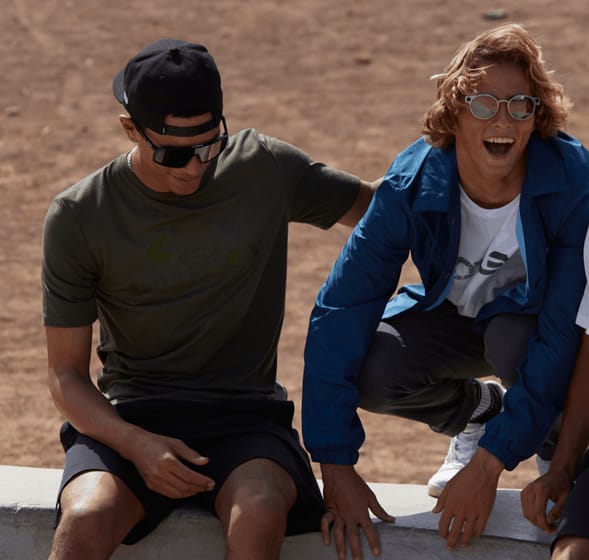 Final Words on Our Oakley Sutro Sunglasses Review
The Oakley Sutro sunglasses are a cyclist's dream, from urban cycling to mountain biking. Their full-shield face design stands up to elements like sun, wind, and rain, while the impact-resistant construction protects against projectiles like gravel and branches. They're lightweight, thanks to the O Matter frame, and won't sag while sitting on your sweaty nose, thanks to their Unobtainium nose piece. 
Lenses are interchangeable, which means you can quickly swap them out to better meet the needs of your adventure. Sure, they cost more than your average pair of sunglasses, but they also do a whole lot more. While Sutros are best geared (he he) towards cyclists, climbers, runners, and even tennis players can also benefit. And, as we saw from Tessa M's review, they hold up nicely for winter sports, too.
We hope this Oakley Sutro review helped you to see how unique the Oakley Sutro glasses really are. Because there are so many options to choose from, we recommend checking out our Sutro product page to find the perfect shades for your next adventure. Don't be surprised if you ended up with more than one pair!
SHARE