I don't remember having had such a pleasant tactile experience with a garment.
For sleeping or going to yoga. For running or going to the gym. For going on road trips, relaxing at home or on the beach, the Performance Jogger is ideal for any level of activity. They are so easy to wear that you'd be tempted to put them on as pyjamas and wear them throughout the day (guilty).
Pros:
Ultra soft and comfortable
Classic cut both casual and stylish
Practical waist adjustment cord
Quick-dry
Moisture-wicking
Pretty details
Great stretch
Cons: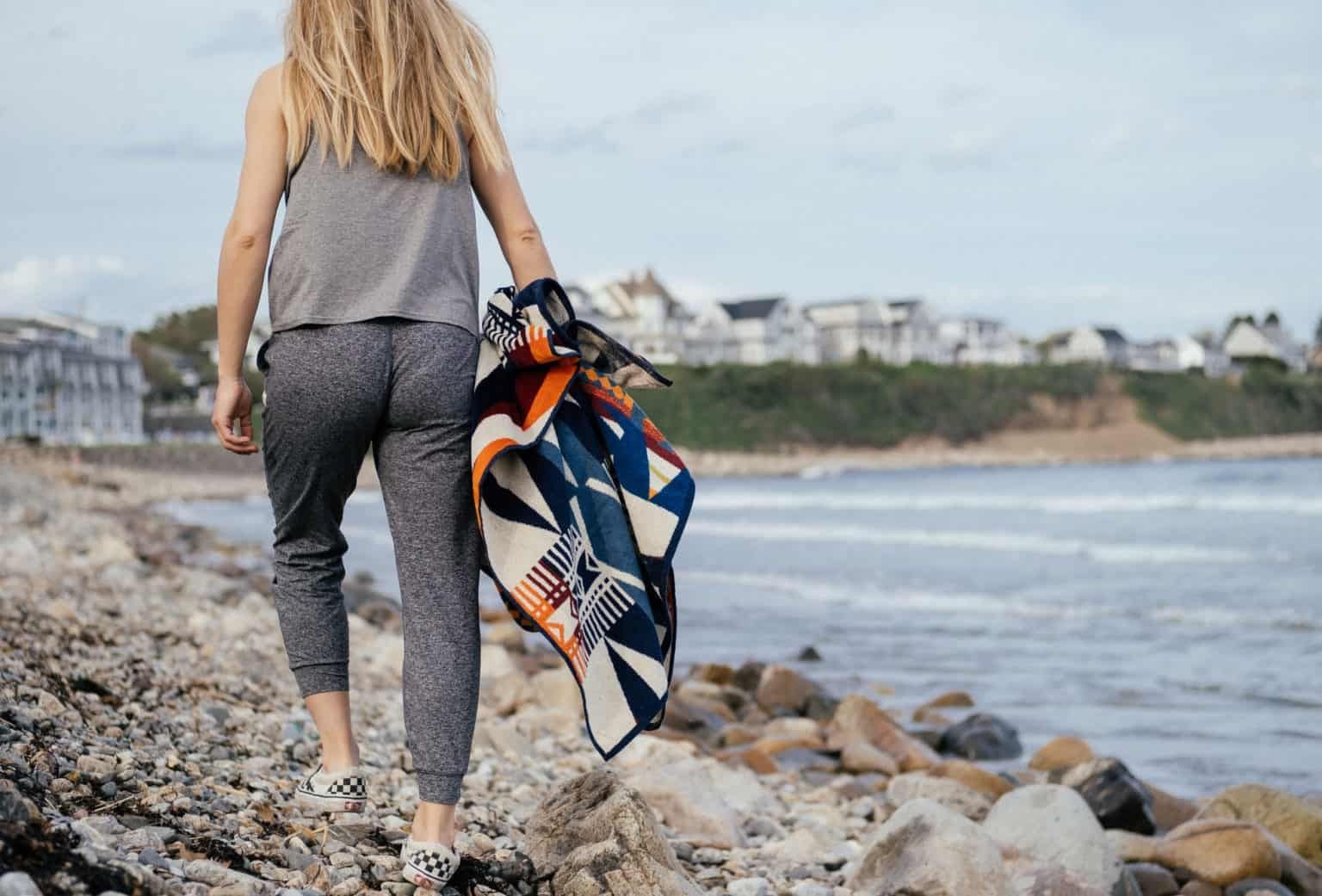 The details make all the difference. The structured yet relaxed fit benefits the silhouette. The ⅞ length is trendy yet functional, allowing them to keep their shape, even when pulling them up a little bit to soak your feet in the sea. The signature cord with metallic ends and the subtle embroidered patch on the left also adds some class.
For summer getaways at the other end of the world or for those post-surfing aperitifs on the coast, this piece combines comfort and style. The drawcord and perfectly positioned waist keep the pants in place when you move. The stretch fabric also allows an unlimited range of motion. For once, we can be well put together while feeling comfortable. We can also finally contradict Karl Lagerfeld, who said that going out in joggings was a sign of defeat.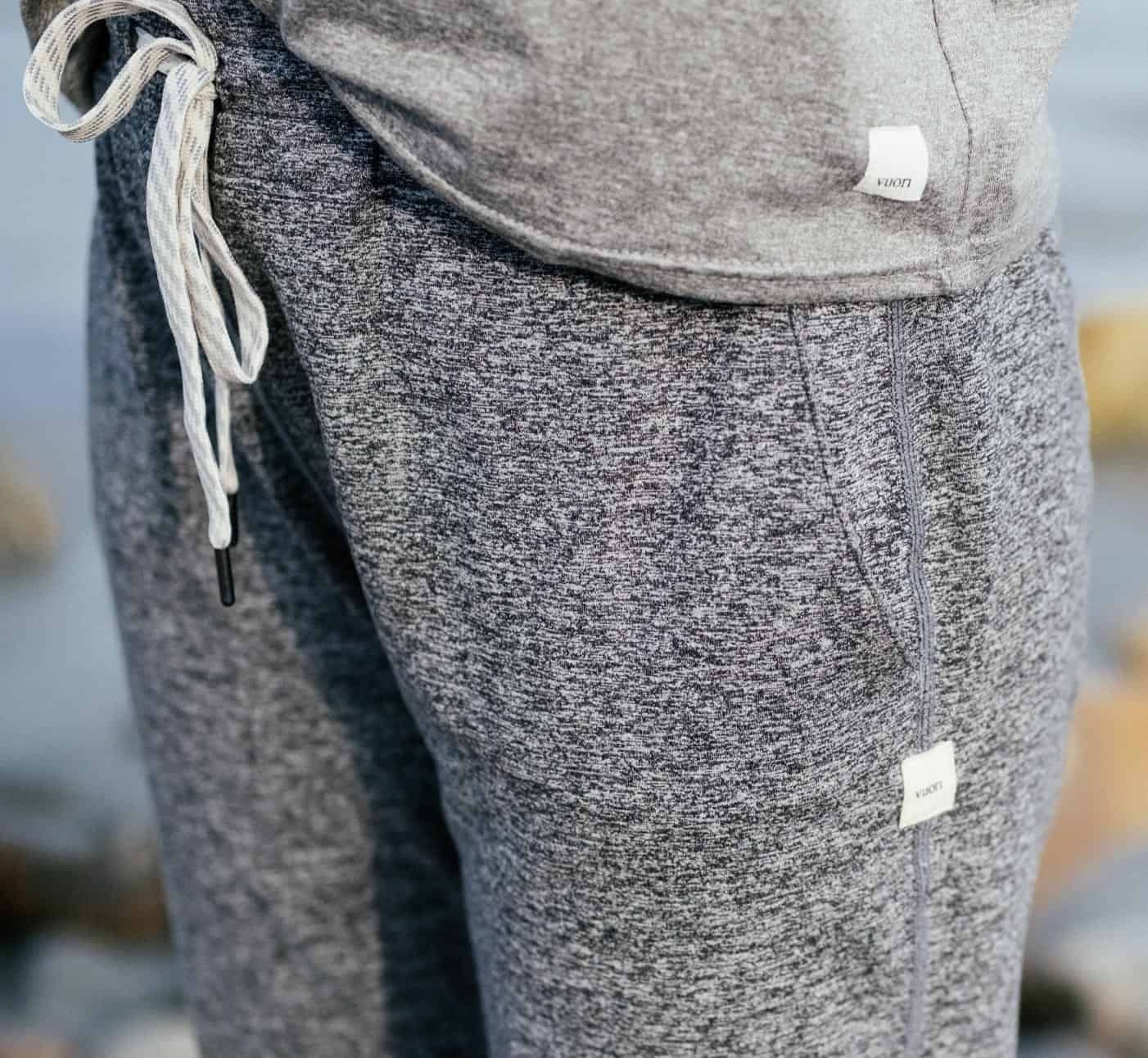 This happy blend of polyester and elastane is of unparalleled softness. Despite the knit look of the fabric, these joggers effectively wick away moisture and dry quickly, making them the perfect travel companions.
Although soft, the one downside to the fabric is that it's quite delicate, and because of this, I have to be more careful. In just one weekend, I managed to rip the fabric twice (I might be a bit clumsy). Considering its design, I expected the jogger to be a little more resistant to suit the needs of those with a more active lifestyle.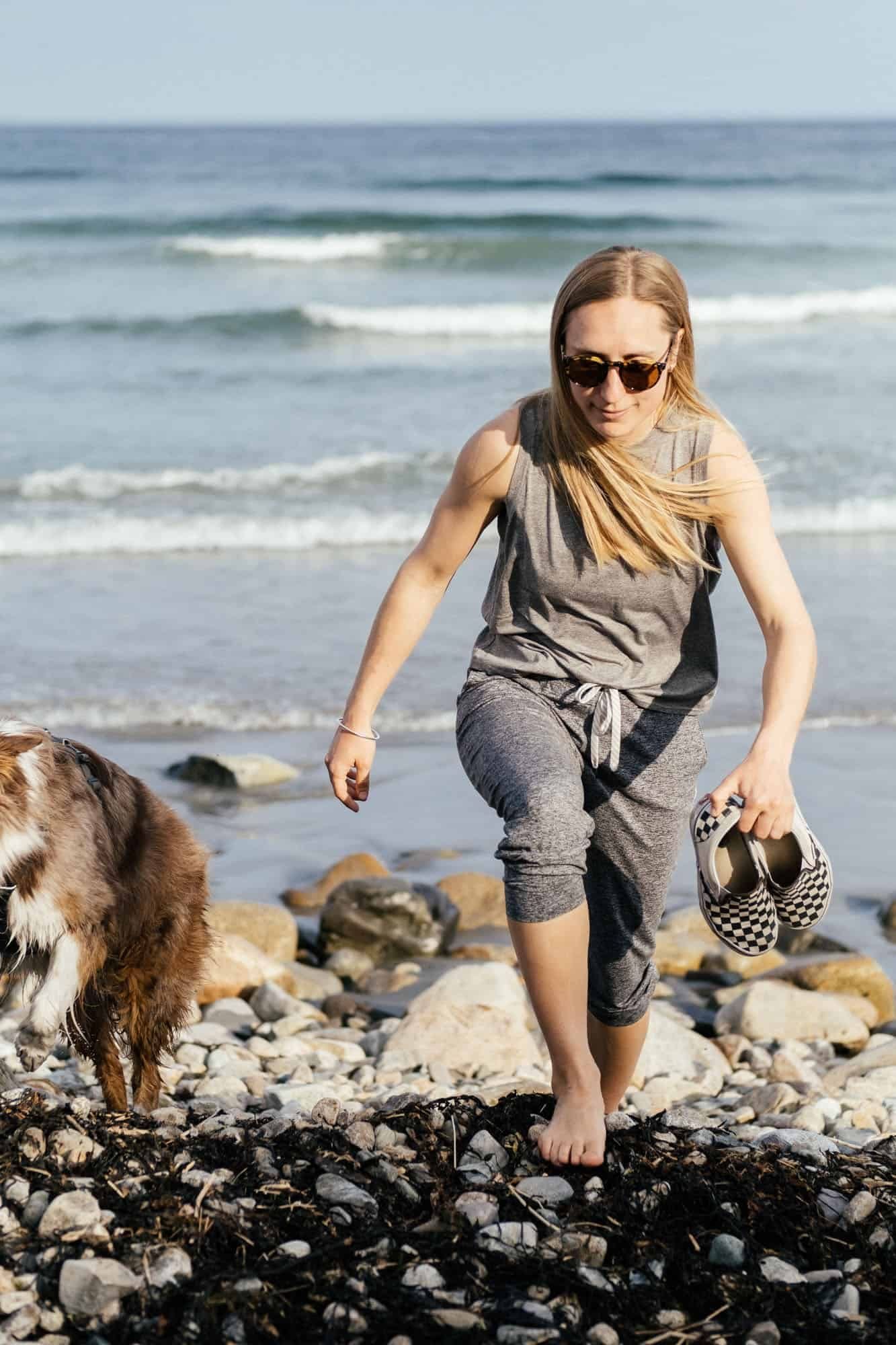 In short, thank you Vuori for these awesome joggers that give me that chic vacation style from sunrise to sunset, and beyond
SHARE