We met on a sunny Friday in late September in the Mile-End. We had all-access passes to POP Montreal. The Mile-End is one of Montreal's coolest neighborhoods, and POP is one of North America's most acclaimed and eclectic music festivals. The only thing on our itinerary was to chill, have fun, and catch a few gigs—basically to see where the evening led us. Our ultimate goal was to explore the city without limitations—time, work, emails, or texts (especially messages that didn't matter). The result was an epic outing, which included an unforgettable rooftop concert at the Rialto Theatre, and some good food (and laughs) at iconic Montreal eateries.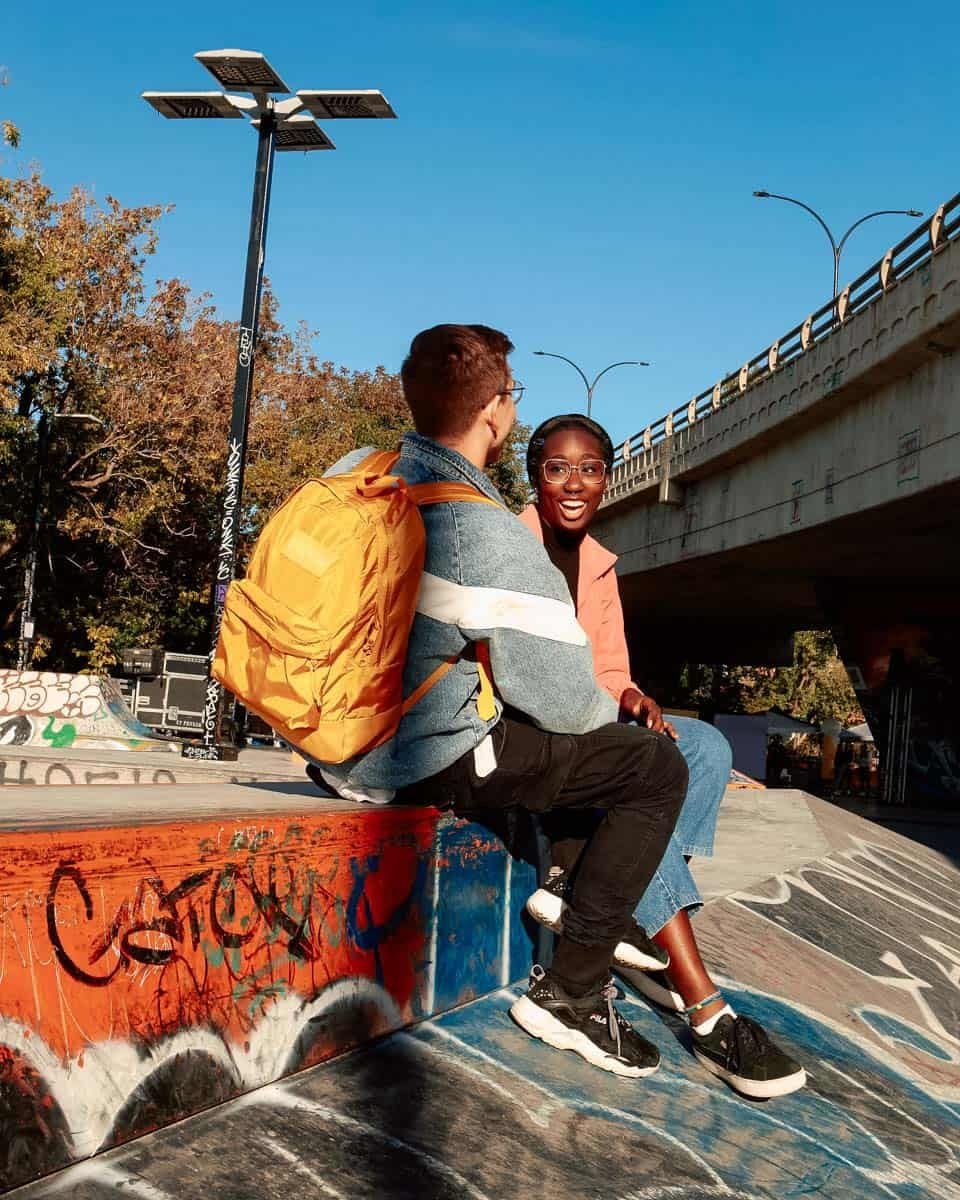 Our group gathered on the corner of Saint Laurent and Van Horne in one of Montreal's hippest hangout spots—the Mile-End Skate Park—to catch our first show of the day. POP had done an amazing job of setting up a live-gig on top of a half-pipe. As skaters threw tricks down the stair-set and grinded the boxes under the late-afternoon sun, we chilled and watched a performance by the Toronto band Ice Cream. The crowd was mostly mid-20's, and you could tell some people had just finished work, wandering over to the inviting sound stage from nearby design and fashion studios. Ice Cream's catchy beats—a mix of pop, electronic music, R&B, and classic rock—set the tone for the afternoon of good vibes.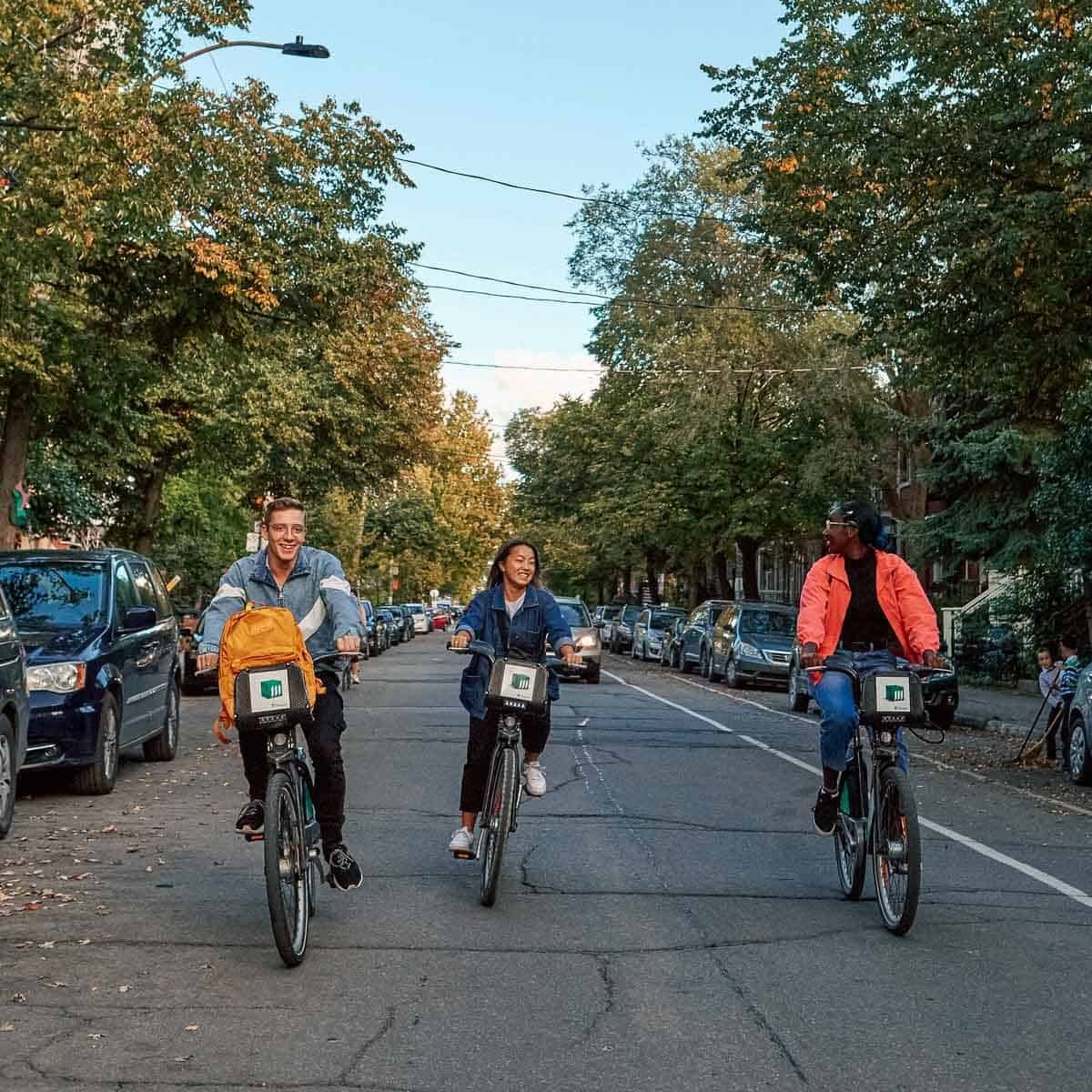 Once Ice Cream completed their encore, we decided to hop on Bixi bikes to properly check out the neighbourhood. The Mile-End has always been a spot worth exploring and it's even better on a warm late-summer afternoon. From people-watching to boutique-hopping, the area won't leave you bored. Locals range from the fashionably-hype type parading down the street wearing trendy "it" sneakers, to small-business owners who often live above their decades-old shops, to local gallery owners setting up new murals or vernissages. The streets are lined with indie boutiques offering hand-crafted clothes and accessories, flower shops spilling into the sidewalks with bright seasonal florals, and quaint third-wave coffee shops. 
We did a pit-stop at a fruit stand for raspberries, and spent a good amount of time wandering into second-hand shops, record stores, and cafes, but we decided to move on for a more filling snack.

Our hunger took us to a quintessential Montreal snack spot, St. Viateur Bagels. The little storefront was crammed with tourists eager to savor a Montreal-style bagel straight out of the oven. Once it was our turn in line, we ordered half a dozen classic sesame bagels along with some double-whipped cream cheese. Warm, crunchy on the outside but chewy on the inside, the bagels were 100% worth the wait. We ate them on benches out front of the shop, dipping our bagels in cream cheese, people-watching as the evening set in.
After satisfying our carb-crave, we walked up Park Avenue en route to the Rialto Theatre—a former baroque movie palace built in 1924—to watch a rooftop concert by Canadian singer-songwriter Helena Deland.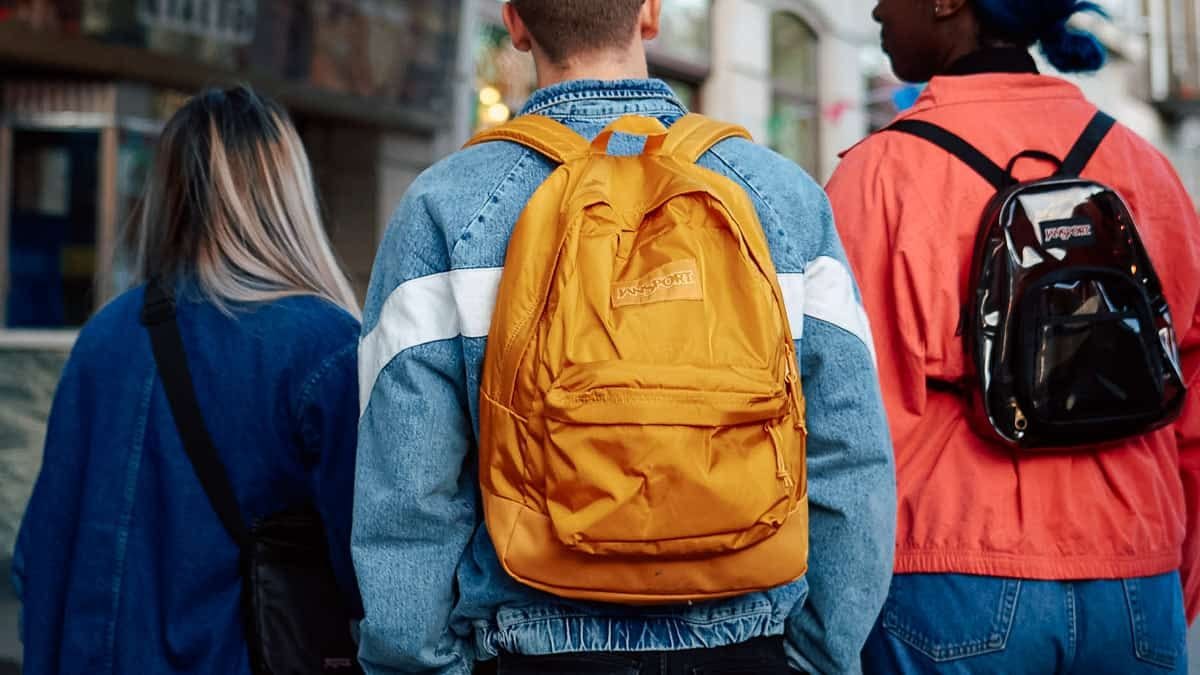 When we arrived at the theatre, we made our way up the winding venue stairway lined with band posters, and walked out onto a white-painted rooftop. A stage of a vintage Persian rug with string lights artfully wrapped around the speakers and instruments was the perfect set-up for someone as laidback as Helena. The crowd was a mix of twenty-somethings wearing mom jeans and urban professionals decked out in all black. Everyone was chilling, chatting, and watching the sunset.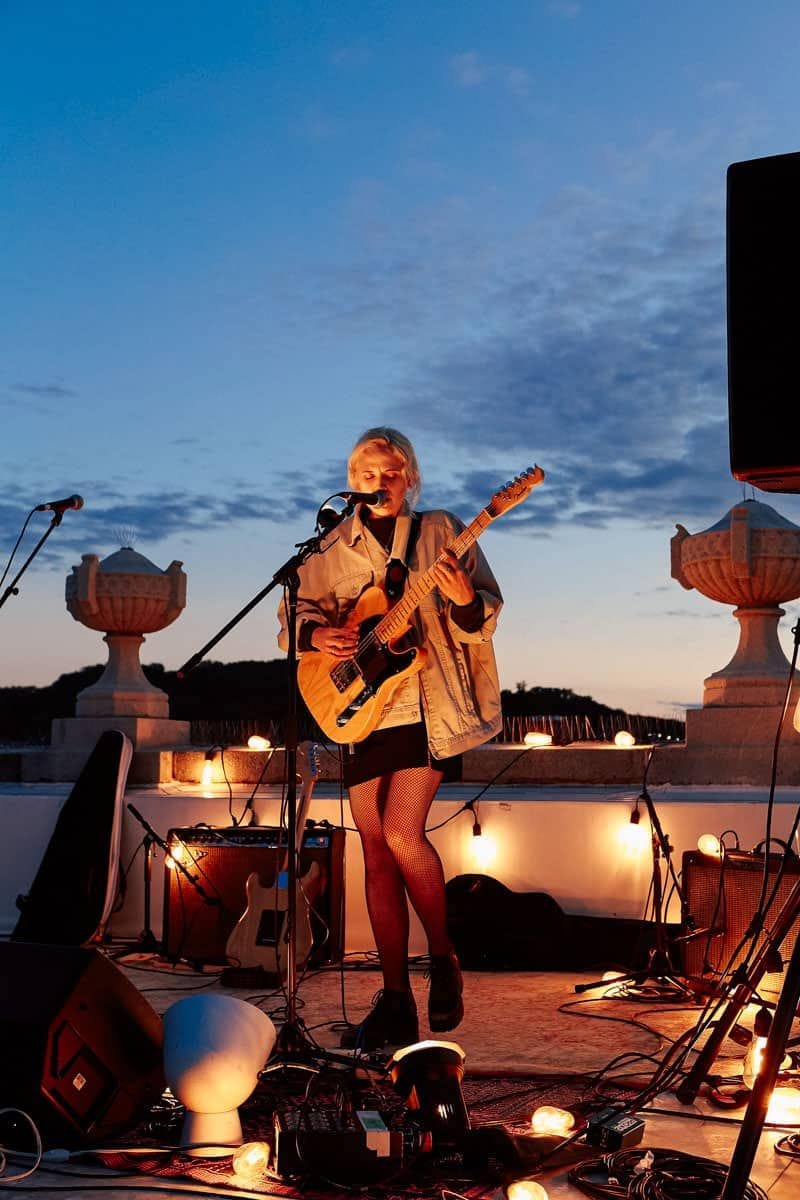 Our early arrival allowed us to take in the view of Mount Royal in the distance and Parc Avenue below. We snapped some selfies for Instagram and compared the statuses of our stories. After we each got a few Insta-worthy pics, the performance started. Helena took the stage right at the 'magic hour', just as the sun dropped below the horizon and the sky was a perfect cotton-candy hue. She enchanted the crowd with her performance. Her blend of instrumental chill-wave dream-pop—soft-yet-powerful vocals complemented by a gently strummed electric guitar—paired perfectly with the pink, orange, and dark blue sky. Helena's set was pure magic.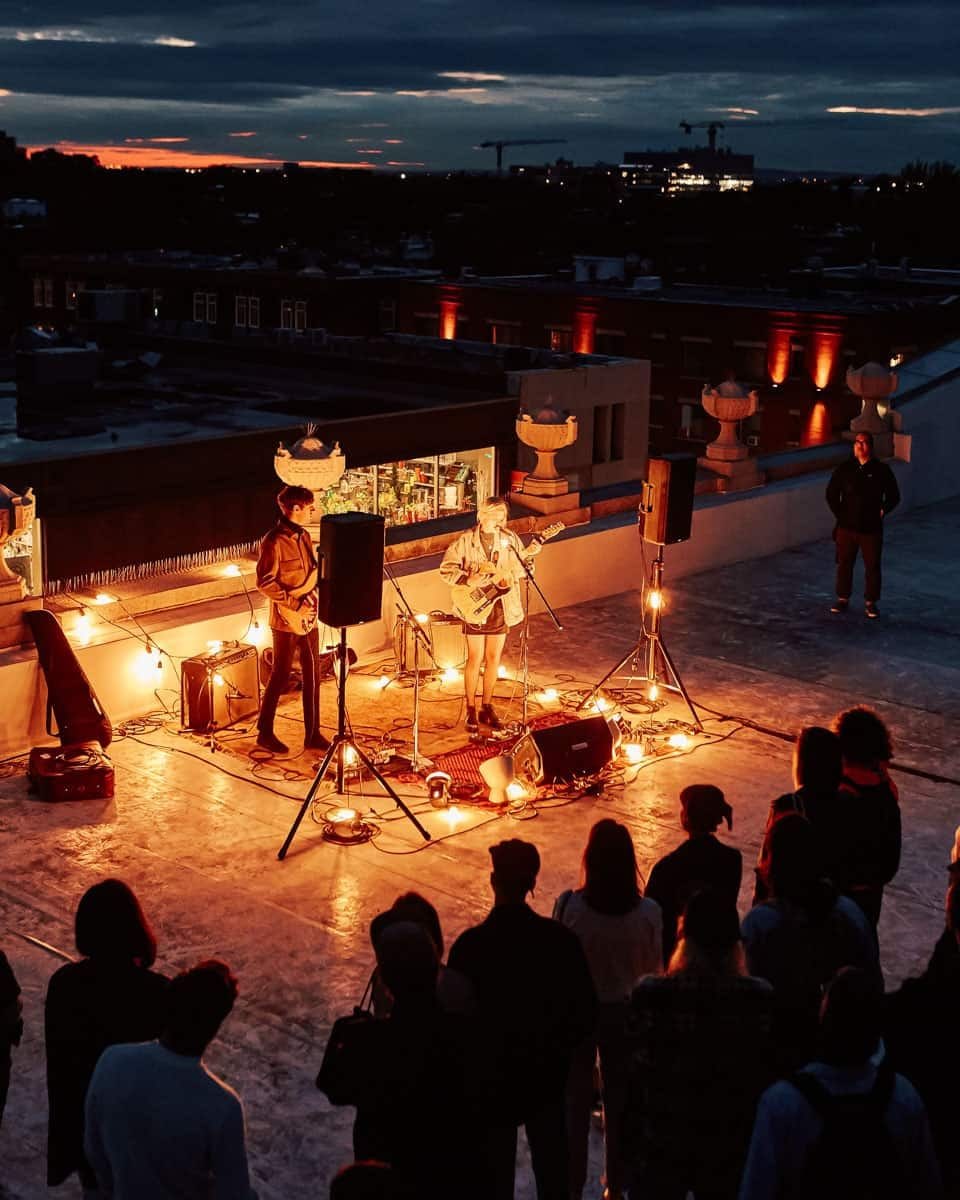 We could hardly speak after the performance—the entire crowd was calm and quiet, no one wanted to break the spell Helena cast. Riding off the meditative show's effect, we wandered down the stairs and outside, then took a short walk down the block to Nouveau Palais to refuel before heading to our next concert. 
Nouveau Palais was a Mile-End diner in the 1950s, and is now run by innovative chefs acclaimed for their super-yummy comfort food. It's a must-eat if you're ever in the neighbourhood. After bixi-ing, walking, and standing for hours, the restaurant's cheese burgers and french fries seemed extra tasty.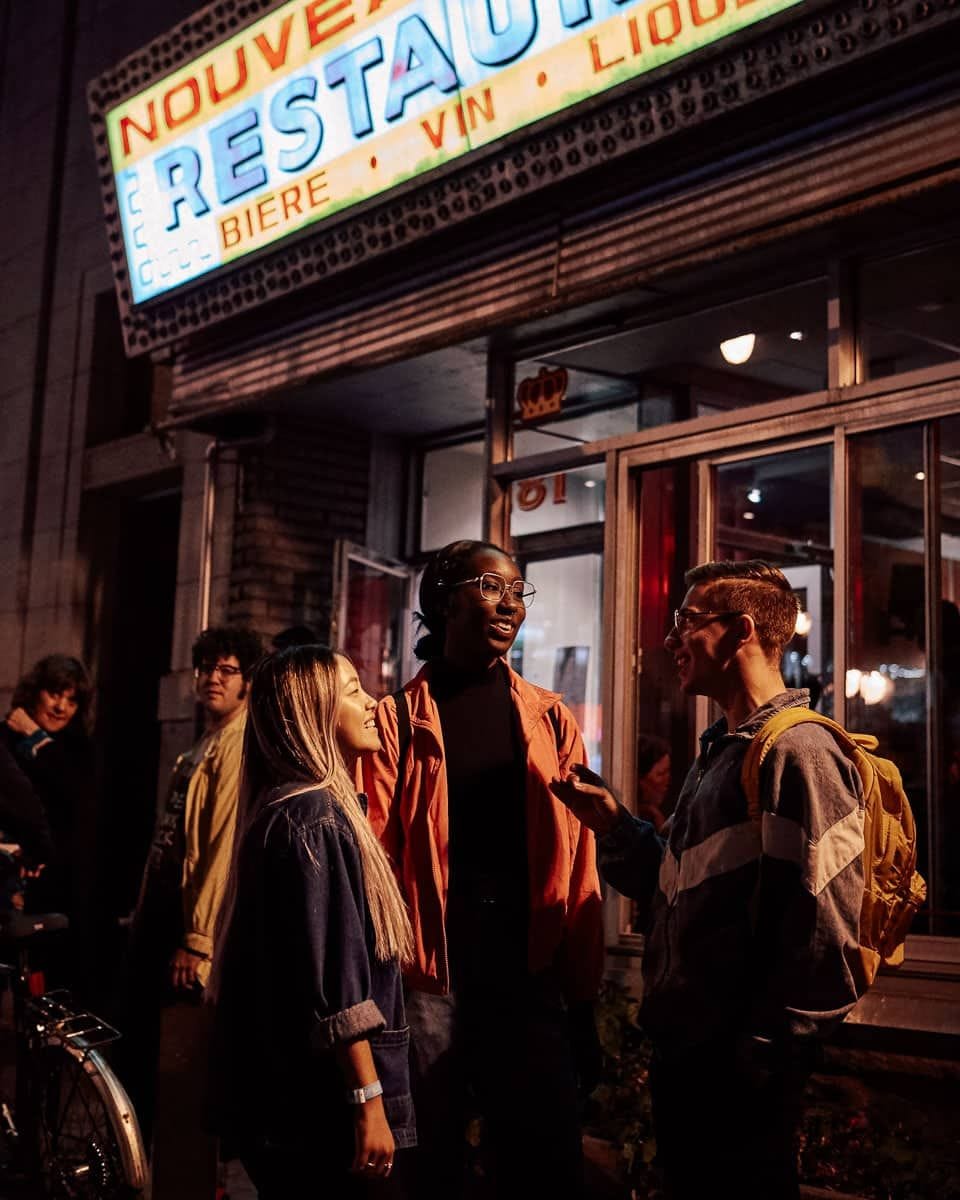 After dinner, we headed to the last late-night show, a supercharged performance by Atlanta's Yung Baby Tate, New York's Ian Isiah, and Toronto rapper Haviah Mighty. As the beats pulsated off the stage, we burned off the burgers and burned up the dance floor. When the show ended, and our heart-rates fell, we walked to the nearest metro station reminiscing about our evening.
That night, there was an unexplainable energy vibrating through Montreal. You could pin it on post-summer highs or the excitement of discovering fun, freedom, and adventure, but in reality it was likely caused by groups of friends like us. Spending the afternoon and evening exploring Montreal and listening to some of the coolest music on the planet was the ideal playground for creating lasting memories. 
SHARE