Brothers Jean-Philippe, François-Xavier, and Guillaume Robert own and operate Quartz Co., a Quebec-based winter outerwear brand specializing in Canadian-made jackets and parkas. We at Altitude Sports have been lucky enough to share in Quartz Co.'s growth, having collaborated on winter parkas the last five winter seasons. 
We recently sat down with the three brothers at one of their new facilities. We chatted about their pivot to domestic-based manufacturing, the challenges of basing their production in Canada, and what the future holds for Quartz Co.
Why did you guys decide to purchase your own production factory?
Guillaume: Our own factory was a logical step. With sales increasing, we needed to boost productivity without compromising quality. A factory allows us to maintain our high standards. 
What's different about the way you're manufacturing today, versus how it was being done before?
Guillaume: Our new factories are mainly sewing. They complement factories we already have and help us control the entire production process. At our factory in St-Hyacinthe, we go through multiple production stages – mainly fabric cutting, inspection, storage, and shipping.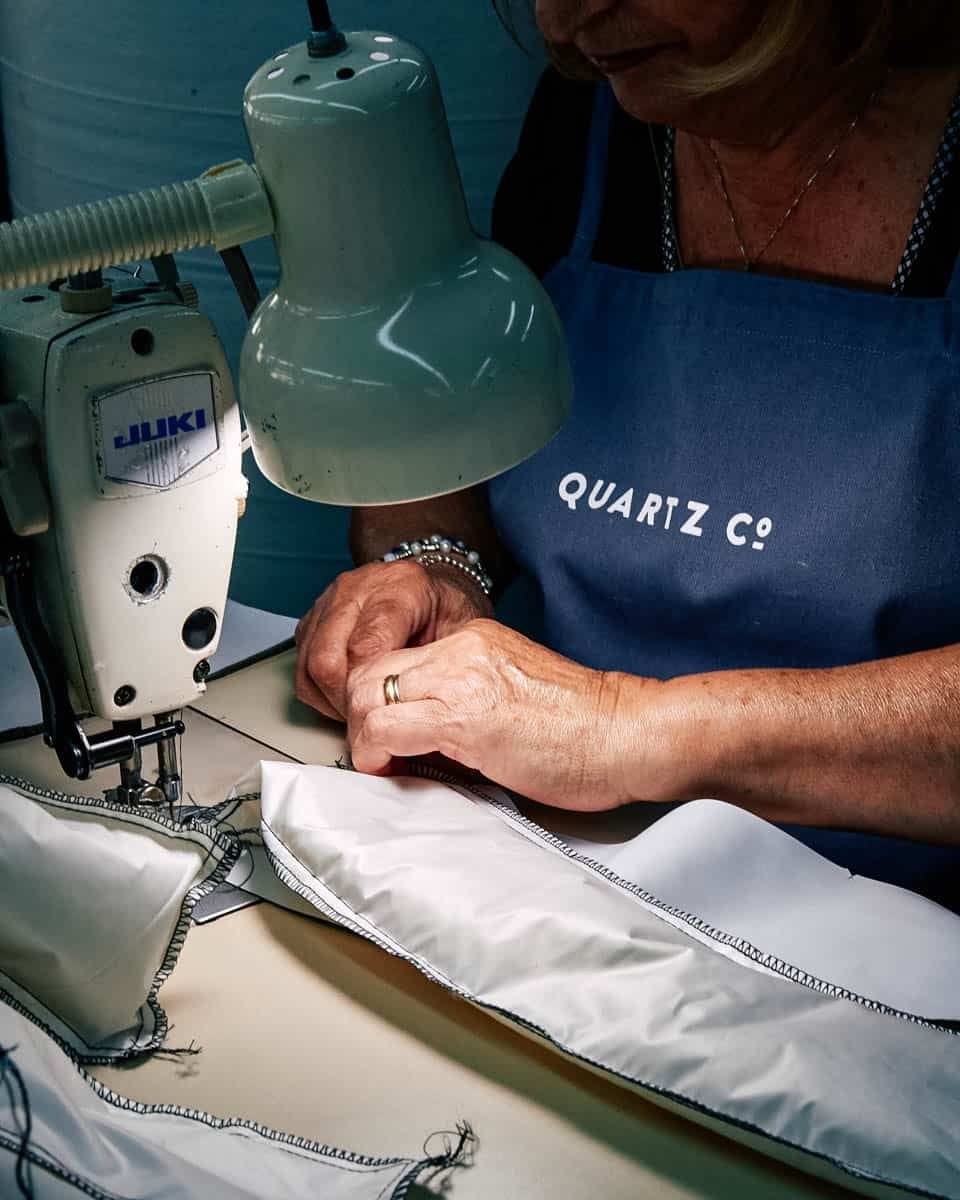 We just learned the three of you are trained engineers. How does that influence your work?
Jean-Philippe: First, performance is always key. Lots of effort is put into how products are made, researching new materials, and ensuring our jackets are well-designed and ready for the elements – and that they last. Second, we're rare in this industry because we manage our own production factory. We face technical, organizational, and logistics issues on a regular basis that we – as engineers – can all address.
Which of you is the biggest geek?
Jean-Philippe: (laughs) Definitely Xav! Since he was little, he's always been fascinated by technology. He loves understanding the details of how things work. He also contributes creatively. Let's call Xav our part-time geek!
You're three brothers running Quartz Co. – how do you ensure your products appeal to female clientele?
Jean-Philippe: We're fortunate to work with many amazing women on our design and development teams. Diversity is our strength – it allows us to collaborate on product ideas, including men's collections.
What inspires you on a daily basis?
Jean-Philippe: The more time I spend outside, the happier I am. The outdoors gives me a chance to step back, recharge, and work through ideas. Quartz Co. has taken me to the four corners of the globe. Whenever I get the chance, I'll take a moment in nature.
Being not only Canadian but Quebec-based, what are some of your toughest challenges?
François-Xavier: Locally-made products create a significant challenge. Tailoring, for example, isn't something that's taught overnight – it's hard to increase production when everything's hand-stitched. Because our products are guaranteed for life we have to be meticulous to ensure high standards.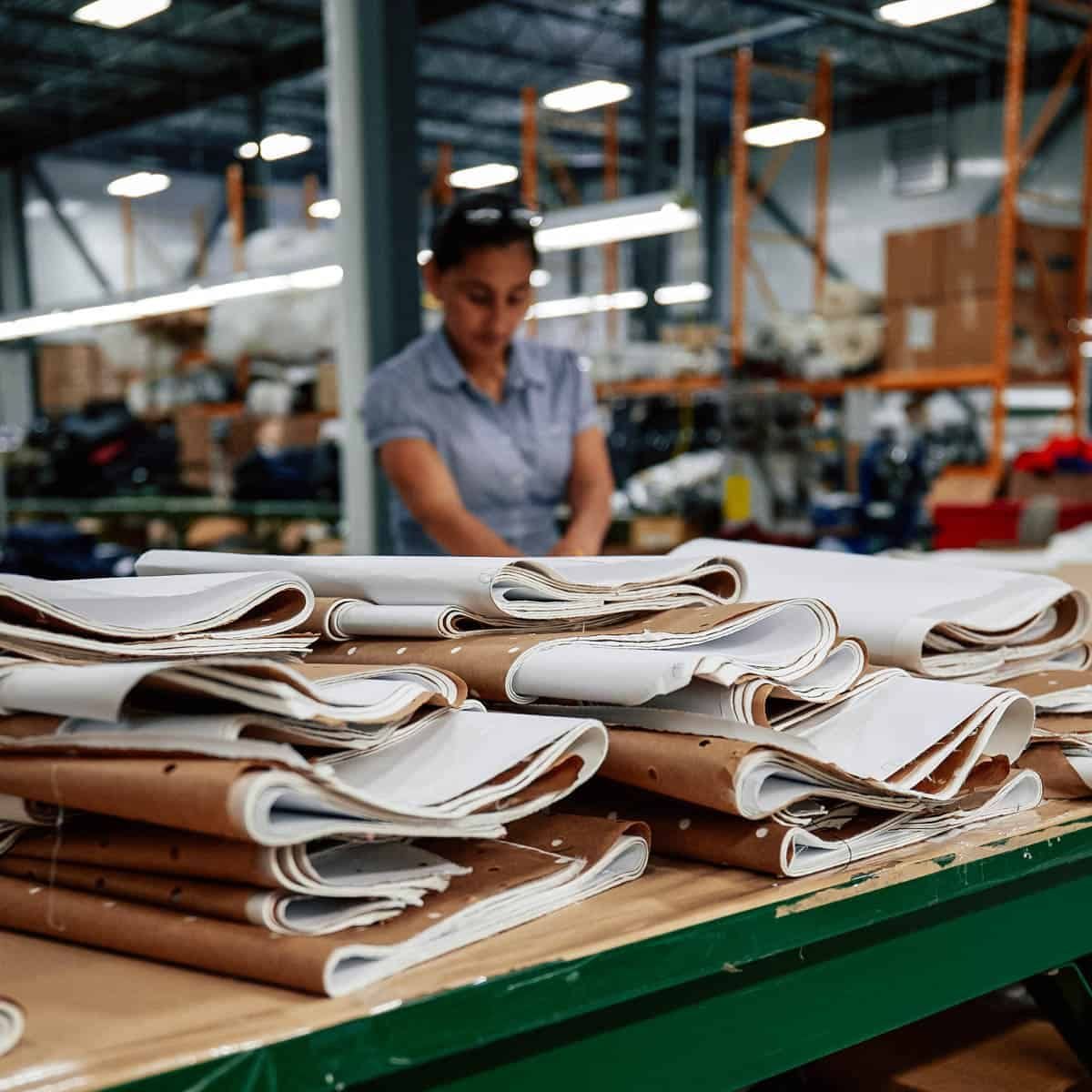 How did Quartz Co. find so much success in Japan, where fit and criteria are so different?
Jean-Philippe: We've always focused on our international presence. The Japanese are fond of "original" products with strong identities. For example, jeans with an "American fit" appeal to them because they're authentic. We're currently developing products exclusively for Japan. We also have solid relations across several key international markets. 
Why choose down insulation versus something cheaper?
Jean-Philippe: We pay close attention to where products are sourced. The down in our duvets is 100% traceable to an ethical source, and is from mature Canadian ducks from the agri-food industry. We use these duvets for their performance and warmth-to-weight ratio. Ethically sourced duvets are in-line with our values ​​and naturally fit our Canadian-made coats.
Which jacket or parka are you most proud of?
Jean-Philippe: We love every piece from our collection, but what makes us most proud is introducing a jacket design that lasts multiple seasons. That said, the Champlain and Genia are key to Quartz Co. and are at the heart of our success here and internationally.
What made you want to buy a clothing brand?
Jean-Philippe: I always wanted to create a high-end product made in Canada, that could be sold globally. Jackets made sense. The opportunity to purchase Quartz-Nature presented itself, and everything moved quickly from there. I think fashion is a perfect blend of my creative and Cartesian sides. 
The fact that we can produce top-of-the-line coats that represent a strong tradition of Canadian craftsmanship, while employing over 100 people, is something that I'm extremely proud of.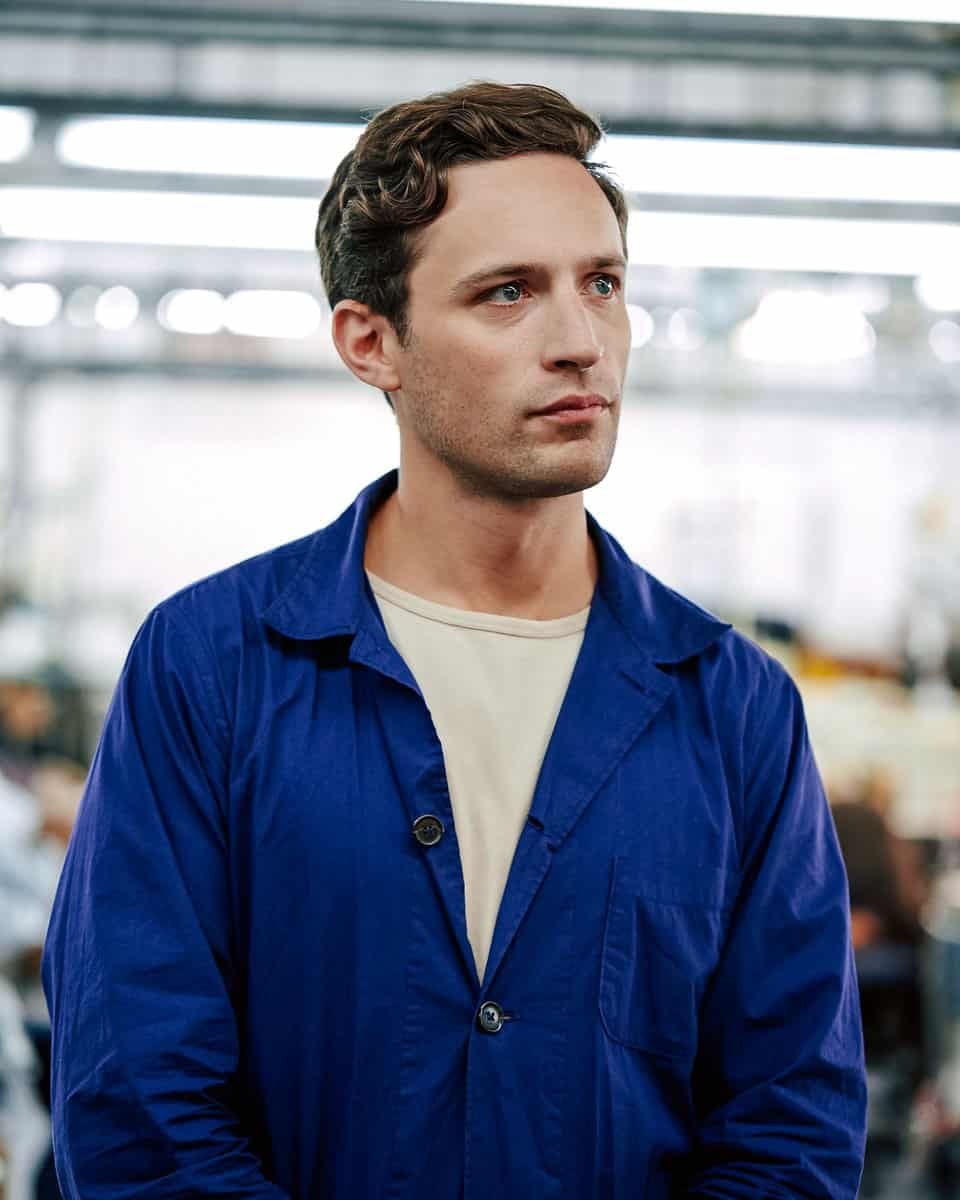 Xavier, you started out as a consultant for Accenture – what made you give that up for the life of an entrepreneur?
François-Xavier: I've always had an entrepreneurial spirit. While I was studying, Jean-Phillipe and I started a business selling promotional items. I also launched a kitesurfing distribution company in Spain that I sold so I could finish my Bachelors in Electrical Engineering. I knew that I wanted my own business, and J.P. (Jean-Philippe) was an ideal partner. I haven't looked back, and I'm happy with the decision.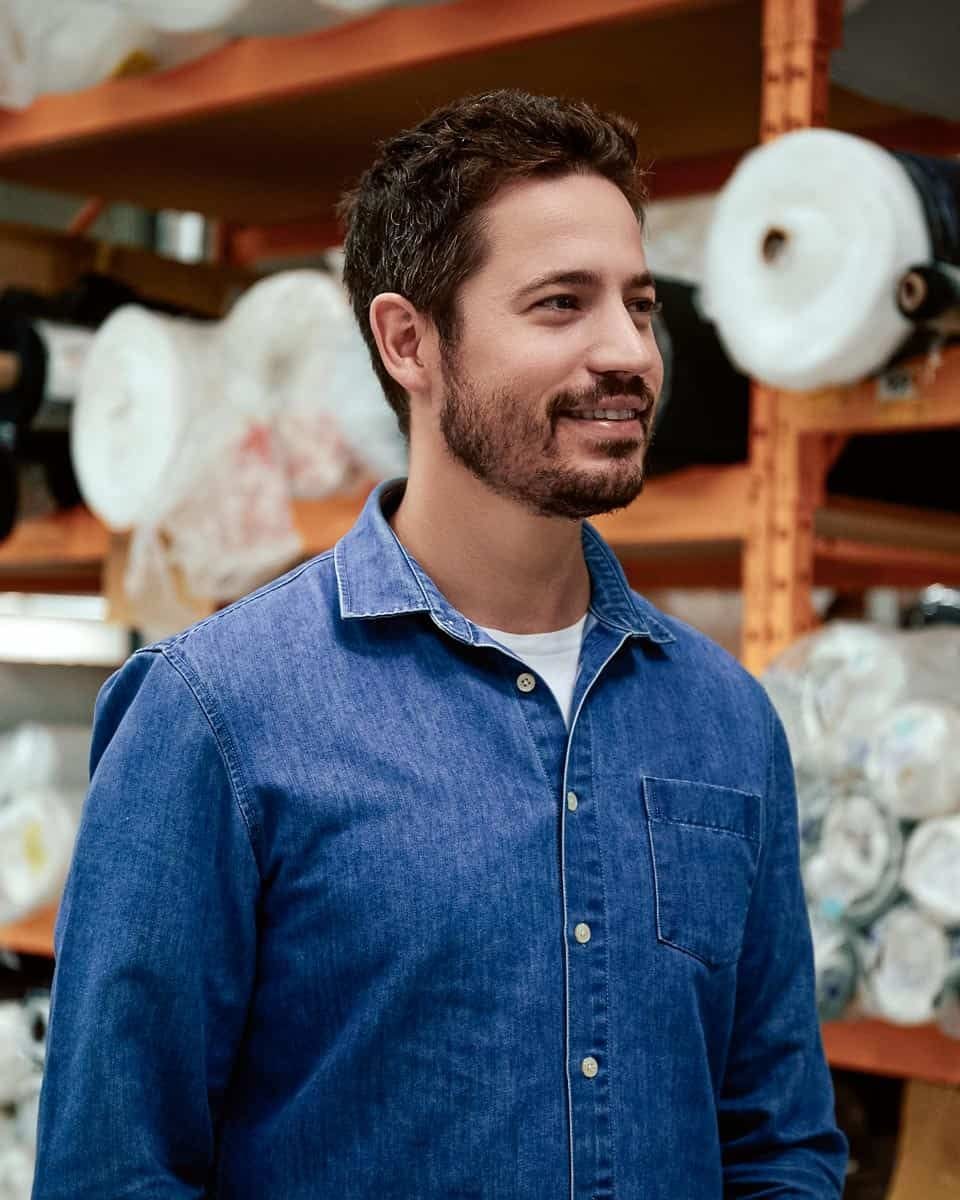 Guillaume, you have a background in construction. What made you want to jump into fashion?
Guillaume: My brothers and I have always had a good understanding, and I'm very fortunate to work with them. The worlds of fashion and construction are very different. That said, the experience I gained from managing projects, materials, and personnel is something that translated well to my role at Quartz Co.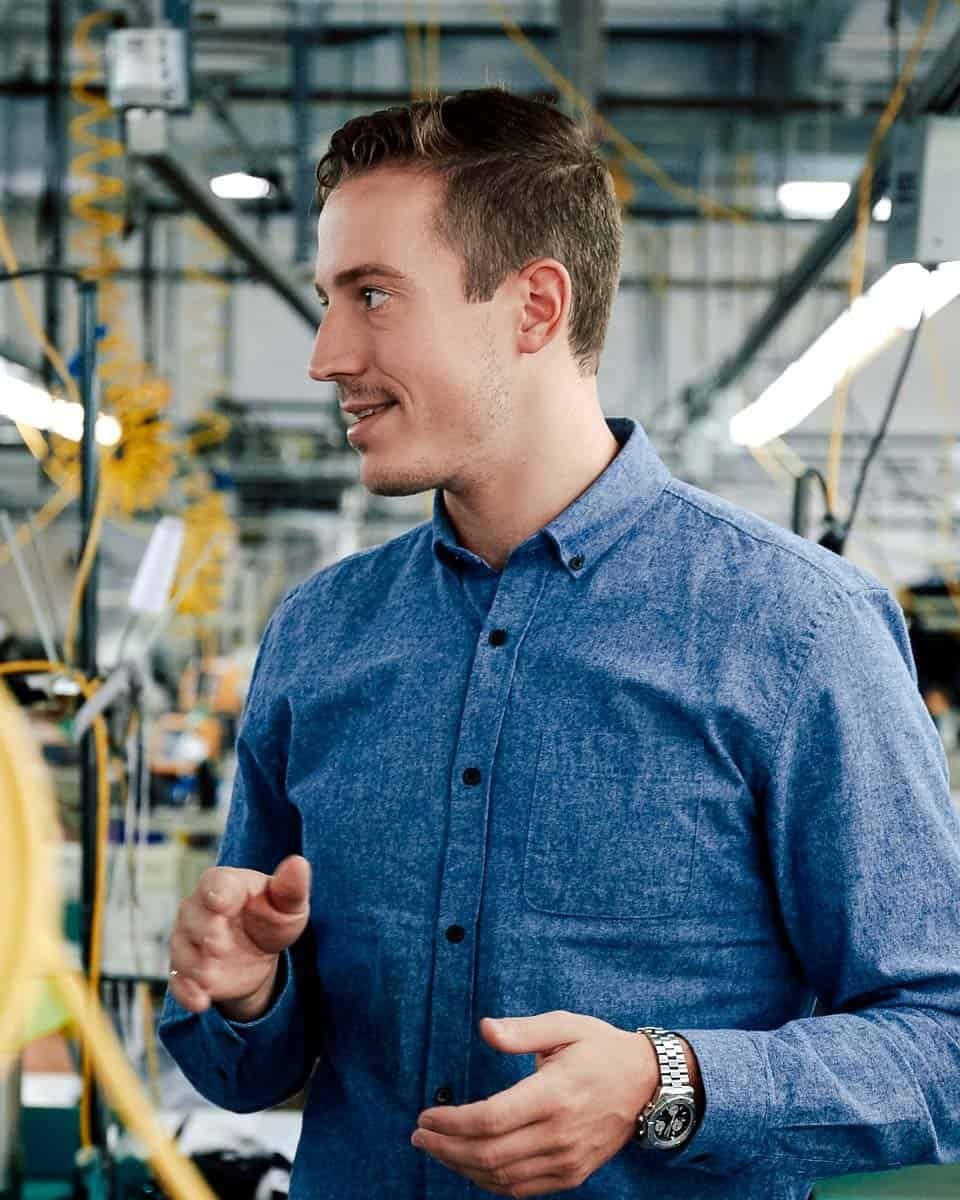 This is the fifth year in a row that you've worked with Altitude Sports on an exclusive collaboration. What excites you most about this design?
Jean-Philippe: Our goal was to create a product that combined an urban design with technical details while paying tribute to Altitude-Sports' origins as curators of outdoor apparel. The result is a modern down jacket with features like micro-rip stop fabric, sealed clasps, and primary colours – it's a unique piece that stands out.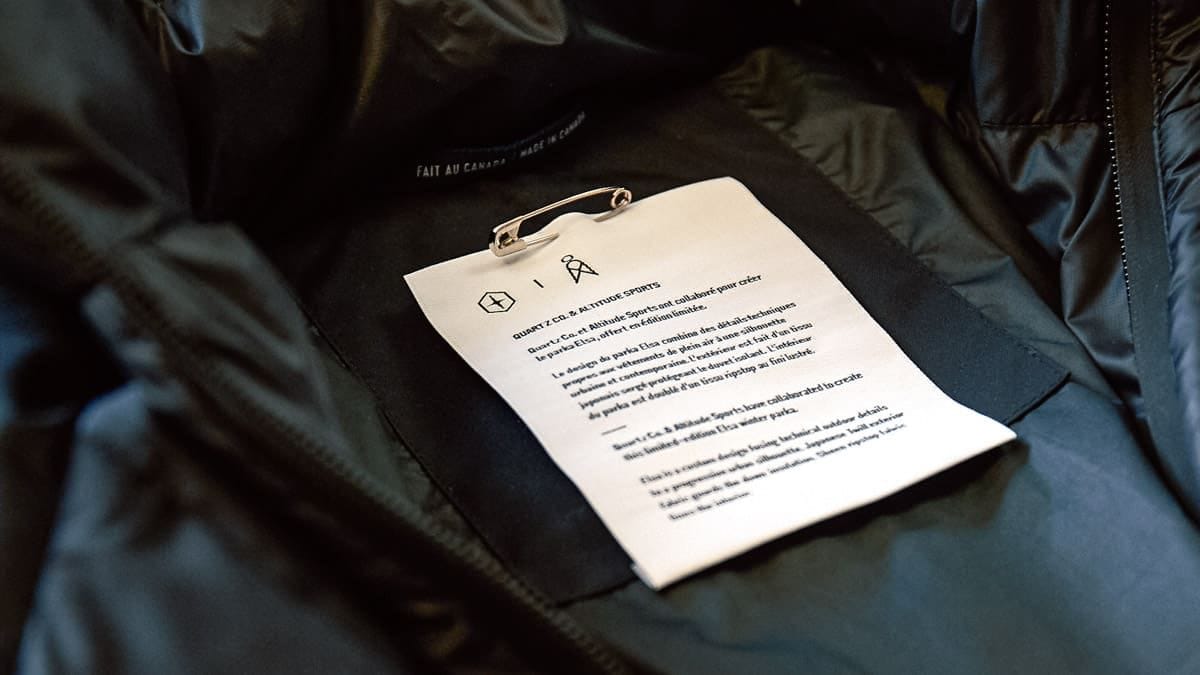 What does the future hold for Quartz Co.?
Jean-Philippe: We've had a large demand – both locally and internationally – to create lightweight jackets for Fall and Spring. We've got a selection of new jackets that will be available Spring 2020 along with the arrival of highly technical and durable cottons.
SHARE