Smartwool is synonymous with merino wool. From warm cozy socks to full-body base layers, their apparel is made to keep you warm, dry, and smelling fresh. Dedicated to making apparel for nature's biggest challenges, they're now taking on a challenge of their own. Sustainability is the name of the game. They're looking for ways to grow and produce apparel with the planet in mind. Here are some of Smartwool's plans for a more sustainable future.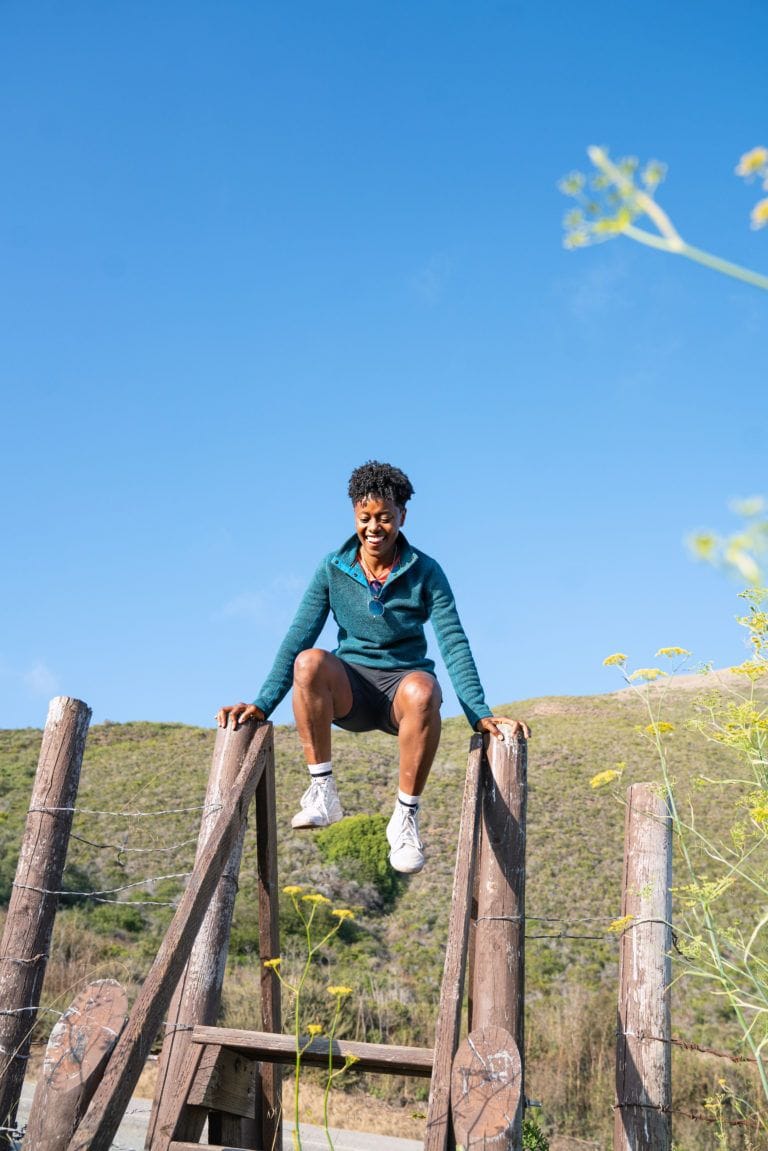 Smartwool is on a journey to making a better product that actually benefits the environment. Their goal is to replace all non-renewable synthetic fibers that they rely on for performance applications with regeneratively grown materials. Until then, they are converting all virgin synthetic fibers currently used to recycled fibers (they're currently at 17% of styles) and they're helping to lead innovation in developing natural performance solutions. 
They're also committing to eliminating single use plastic from their packaging by 2025. The brand has joined the Responsible Packaging Movement to collaborate across the outdoor industry and they're actively working to eliminate polybags by the end of 2022.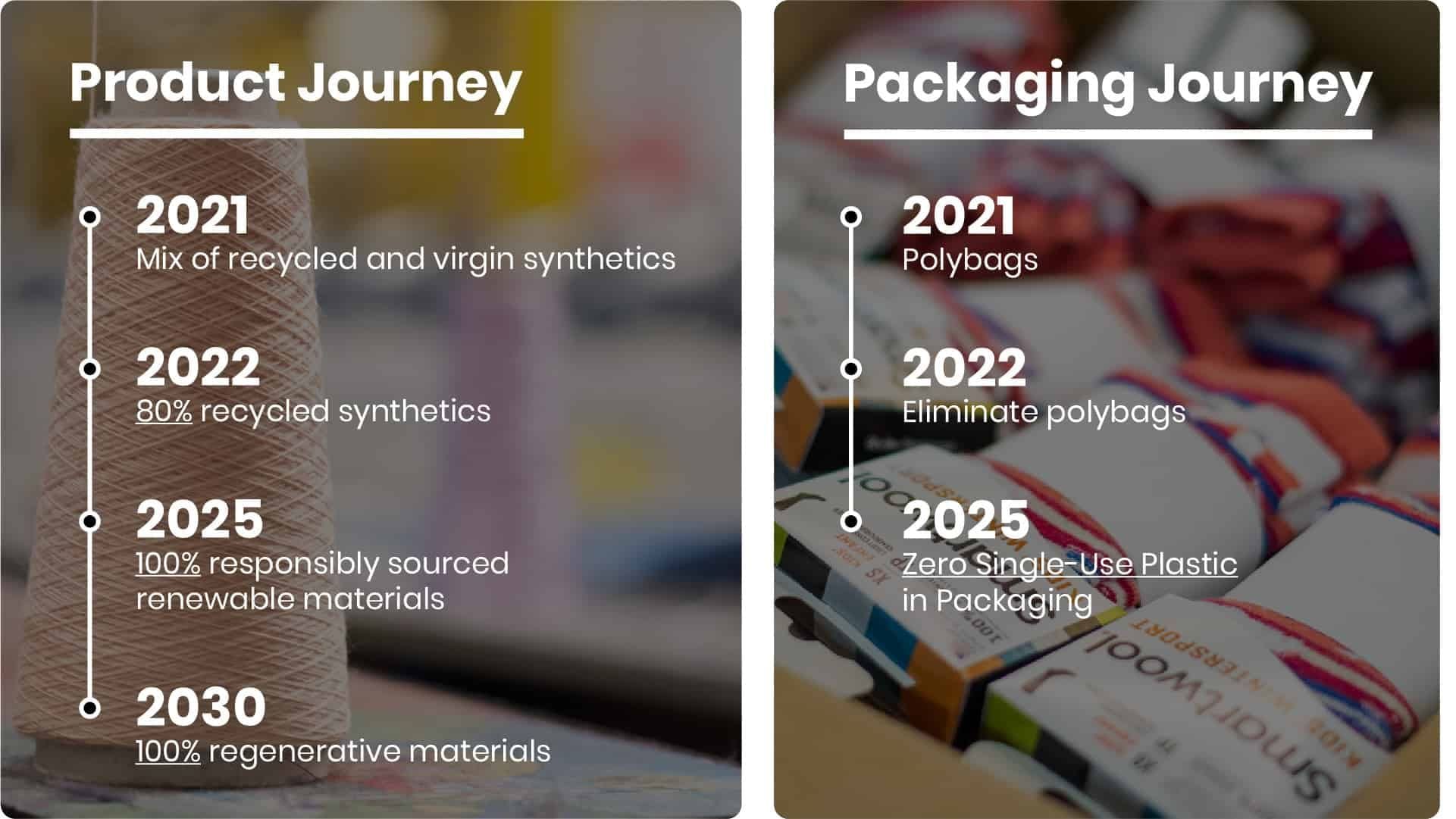 Smartwool is also focused on closing the loop and creating a more circular supply chain. Their ultimate goal is to collaborate across the industry to advance recycling technology so they can reduce the amount of raw material lost to the landfill.   
They feel that the more they can design their socks and apparel to not only be long lasting and durable but to also be fully recyclable, the less virgin raw material they'll need to create their products (causing less impact on the environment and putting less material in the landfill).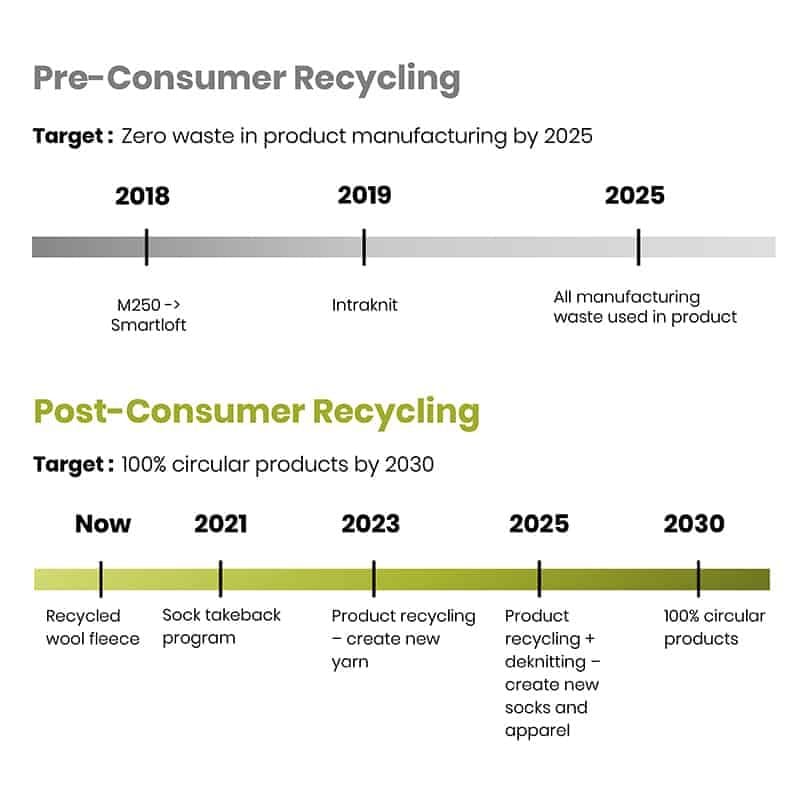 Regenerative agriculture presents the biggest opportunity for Smartwool to reduce its emissions. Over 50% of Smartwool socks' carbon footprint comes from on-farm emissions associated with growing wool, primarily from the natural process of sheep enteric fermentation.
They're taking affirmative action all while supporting and advocating for growers to join the ZQRX platform, alongside Icebreaker and Allbirds. Growers who sign up will be scored against the ZQRX index and will need to continue to improve and invest in regenerative practices. Eventually, this will help quantify environmental benefits like carbon sequestration, increased biodiversity and improved soil health.
Onwards with Sustainability
Smartwool's plan is to work towards renewable materials overall, moving away from non-renewable-based synthetics. Why? Because the power to grow those materials regeneratively will help improve the planet and drive towards the brand's aspiration of being climate positive.
SHARE