Unique March break activities with kids is an annual puzzle that gets more complex with every passing season. It's a dream come true for the little ones but it can stress out parents, especially when the kids go all zombie-mode with the consoles and social media. But as hard as it is to think up things to do outside with them, it's equally hard to convince them to get out of the house. We all know that building snowmen is getting old…
Well, this March break is different! We've lined up unique March break activities outdoors in 6 major Canadian cities for you and the kids to try. You'll love it as much as they will. Get planning and get out there!
Halifax
Halifax is a fantastic, fun city. Not the first place you think of for snow, but surprise surprise – who knew you could cross country ski to your heart's content? Groomed trails and rentals abound.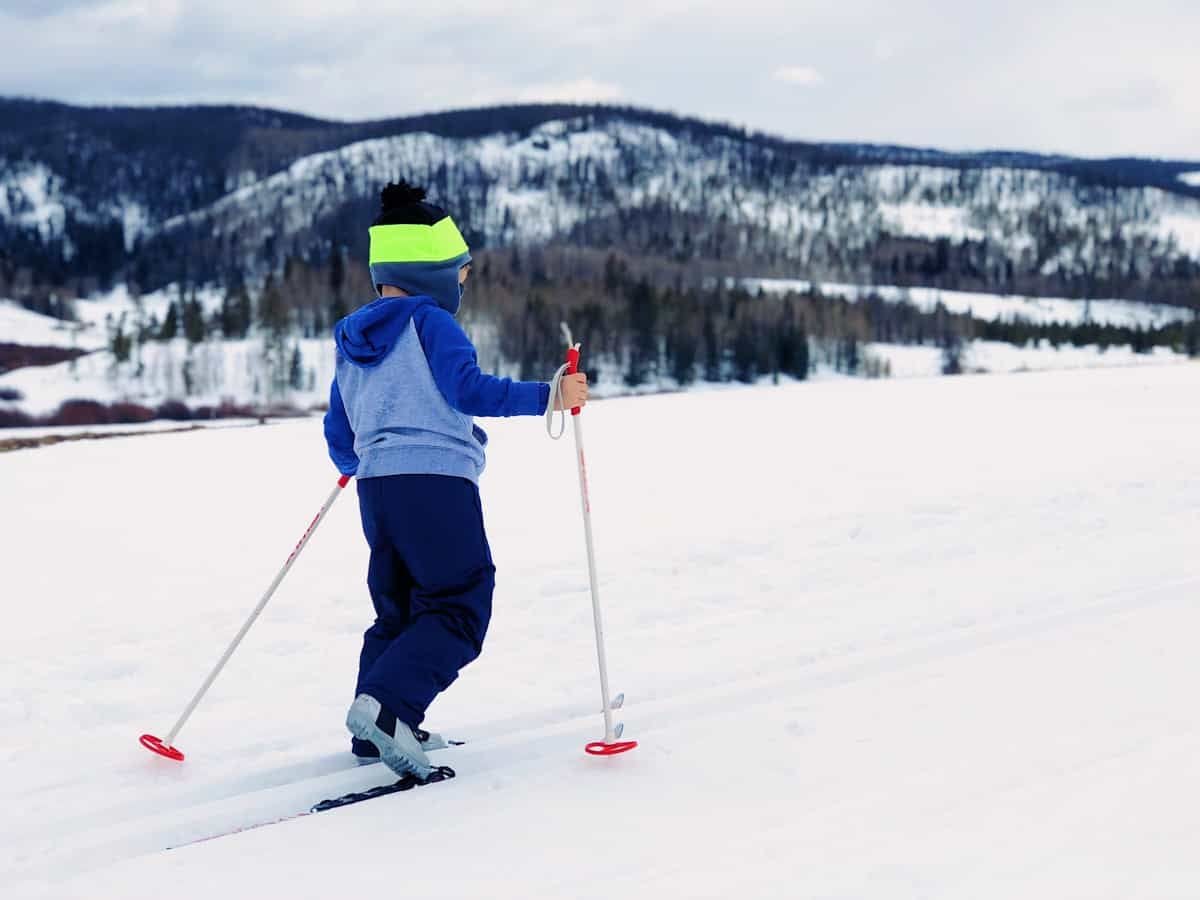 Cross Country Skiing in Halifax
Cross country skiing is one of the best aerobic activities out there. It's a great way to spend the afternoon with the kids. Plus you get to stop and take in the scenery, chose your pace, discover more of the outdoors. The people at the Halifax Nordic Ski Club offer rentals and club membership. They'll have the low-down on lessons too.
Halifax Nordic Ski Club rentals
Trails to cross country ski in and around Halifax
Other unique March break activities in Halifax:
Martock snowboard lessons & lessons
Winter fat biking info Halifax Biking Coalition
Montreal
Montreal is a cultural epicentre overflowing with indoor events. It's also subject to all sorts of outdoor activities. We forget just how big the island is, and there are a ton of things to do in winter. Like…fat biking!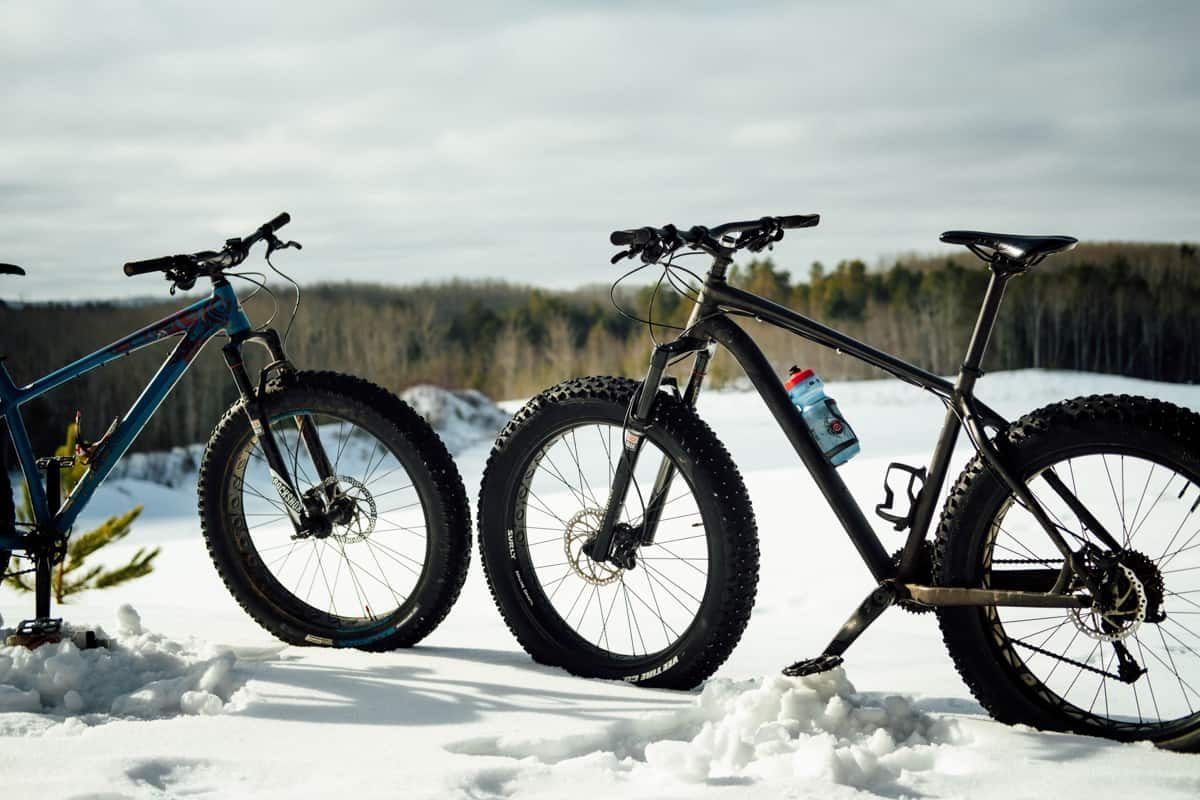 Fat biking in Montreal
It's the new thing and might be the most fun you've ever had on two wheels. Safe, healthy and accessible to all ages, the kids absolutely love the novelty of biking in the winter (and of course the big fat tires…). Get out to Mont St Bruno and find everything you'll need for you and the fam to get biking, fat-style.
Fat Biking trails & rentals at Mt St Bruno
Other unique March break activities in Montreal:
La Pente A Neige ski & snowboarding
Old Port Skating Rink & Rentals
Cap St Jacques cross country ski & rentals
Toronto
Toronto winters are getting milder, but there are still plenty of outside activities you can try this March break. And when you think Toronto, you think of…skiing. Right?
Skiing in Toronto
Downhill skiing is an exhilarating rush into winter, and you can try it out with your kids in the GTA at several locations. But be warned – the kids will be begging to get back on the slopes every chance they get. Which is OK, because you'll probably be quietly wishing for the same thing.
Golf North ski & snowboard lessons
Other unique March break activities in Toronto:
Harbourfront Centre skating & rentals
Albion hills cross country ski trails & rentals
Trinity Bellwoods Park sliding/tobogganing
Winnipeg
When you hear Winnipeg and winter in the same sentence you imagine…? Well, whatever – Winnipeggers know their city is one of the most dynamic in Canada. Like an undiscovered gem. Like another undiscovered gem – snowboarding in Winnipeg.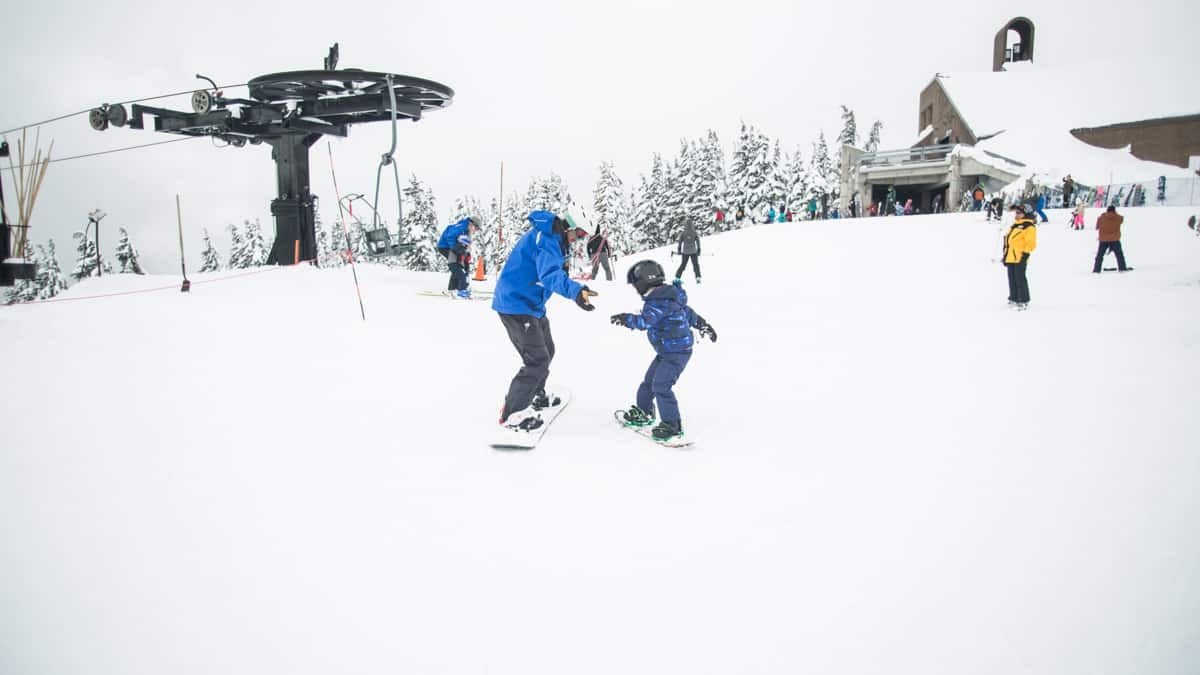 Snowboarding in Winnipeg
What better way to spend a day of family fun than carving the mountain, or learning to carve all together? Stony Mountain Ski Area is not far from the Peg and offers snowboard lessons, equipment rentals and a great day out during March break.
Stony Mountain Snowboard lessons & rentals
Other unique March break activities in Winnipeg:
Woodcock Cycleworks fat bike rentals
Bikes & Beyond winter Winnipeg biking tips
Windsor Park cross country ski rentals & lessons
Calgary
It seems most people hit the Rockies if they want to enjoy winter fun instead of staying in Calgary. Sometimes though you don't want to go through all the planning of a weekend away – you just want to get outside with the kids and have fun.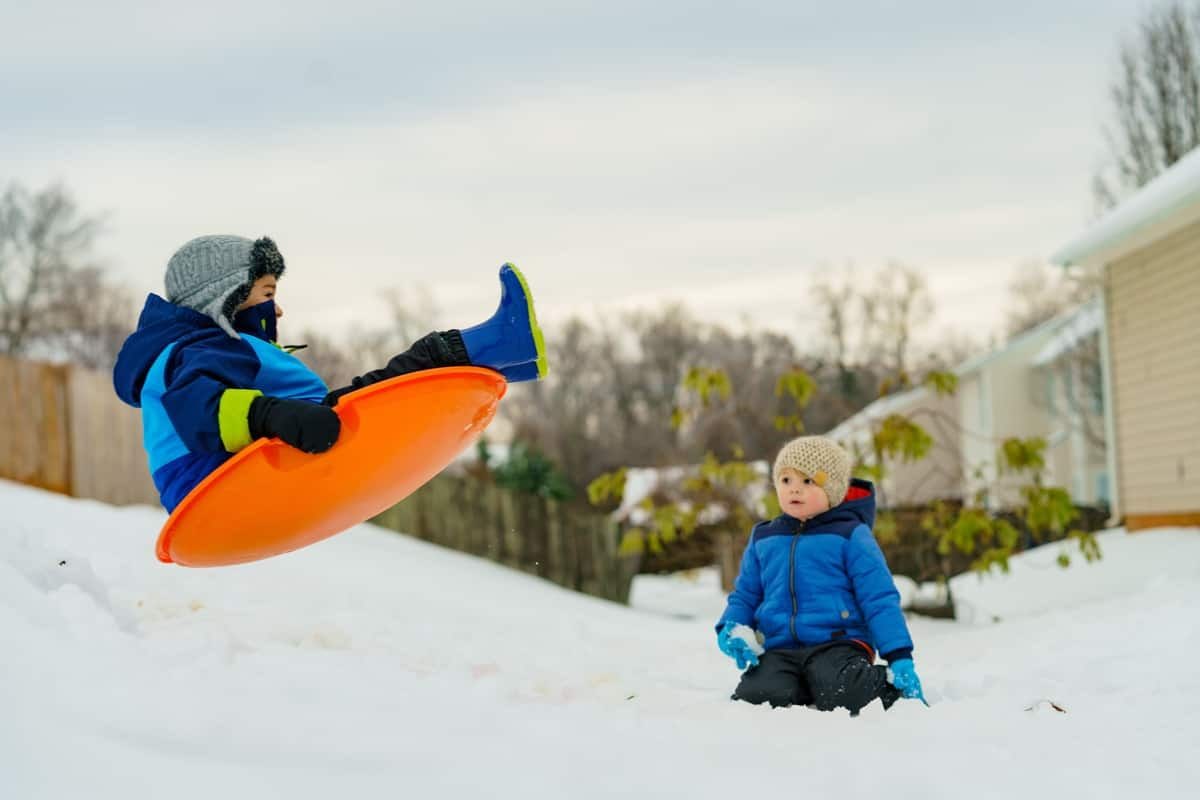 Tubing & sliding in Calgary
Tubing! Fun, fast, furious and easy to do. Get the kids and get out to the hills – smaller ones for toddlers (these are also fun for parents, believe us). Make sure you consult the list below, as you could be fined if you are caught sledding outside one of the 22 designated hills in the city.
Where to tube sled and toboggan in Calgary
Other unique March break activities in Calgary:
U of Calgary Outdoor Centre winter programs ski & snowboard
Winsport skating lessons and rentals
Bragg Creek cross country ski rentals, trails
Vancouver
Rain rain and more rain. Perhaps there's some accuracy to it when it comes to Vancouver's winters, but there are plenty of things to do on the mountains surround the city. Seymour, Cypress, Grouse are all reasonably close. But skating? Nothing like getting out and dusting off your techniques while the little ones learn the ropes (or vice versa).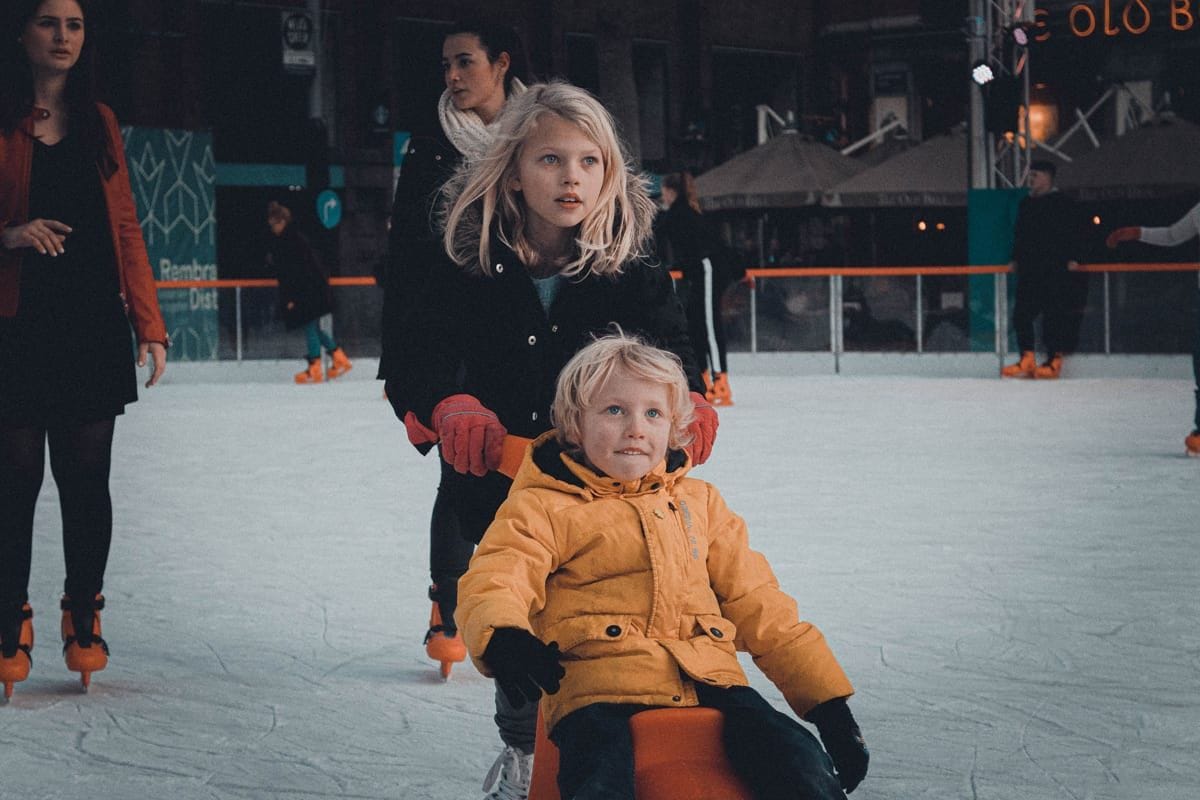 Skating in Vancouver
Skating leads to our national sport, hockey. You can get everything you need in or near the city. Rent the skates, get a lesson and hit the ice.
West End Rink public skating and rentals
Richmond Olympic Oval public skating, kids lessons and rentals
Other unique March break activities in Vancouver:
Grouse Mountain ski/snowboard lessons and rentals
Cross Country Skiing and Rentals at Cypress Mountain
Get outside and play!
No need for a long trip away to enjoy winter activities. With this many choices for kids and parents alike, March Break will breeze by before you know it. Follow the guide, and you just have to make sure the kids are dressed right for the cold. Need anything? Good thing we've got you covered for all kids and adult winter needs, from apparel to boots to accessories, on altitude-sports.com.
SHARE