A weekend out in the woods at the cottage is a golden opportunity to get out and do some winter activities. All it takes is a snowman and a crazy carpet to turn you into a kid again. And proper winter clothes like boots, mitts, jackets, pants and the rest let you take full advantage.
It's fun outdoors—but equally fun hibernating inside. For those so inclined (like yours truly), I've put together a list of my essentials for a cozy cabin life.
At home, I can't do without my Goal Zero speaker so there's no way I'm leaving without it. Powerful, accurate and Bluetooth compatible, I connect my phone to it to play my favourite playlists. Unfortunately, this often leads to disagreements, so make sure you choose a playlist that everyone will enjoy… or choose friends who share your musical tastes.
Entertainment Essentials
In town, I rarely get the time to read so I make a point of opening a book or magazine once I get to the chalet. It's the perfect time to turn off the phone and disconnect. That's why I flip through the pages of a Beside or a Gestalten to inspire me to go outside, to give me travel ideas or to find ways to improve my lifestyle.
Stories of adventurers make me want to go outside. That's good because every good chalet has its own pair of snowshoes. I like snowshoeing because it requires very little organization. A good pair of insulated boots and some snow to crush and you're all set. Plus, it's quite fun.
Of course, before going outside make sure you have a good coat. For a short stroll around the cottage, an urban coat like the Canada Goose Kensington will do the trick.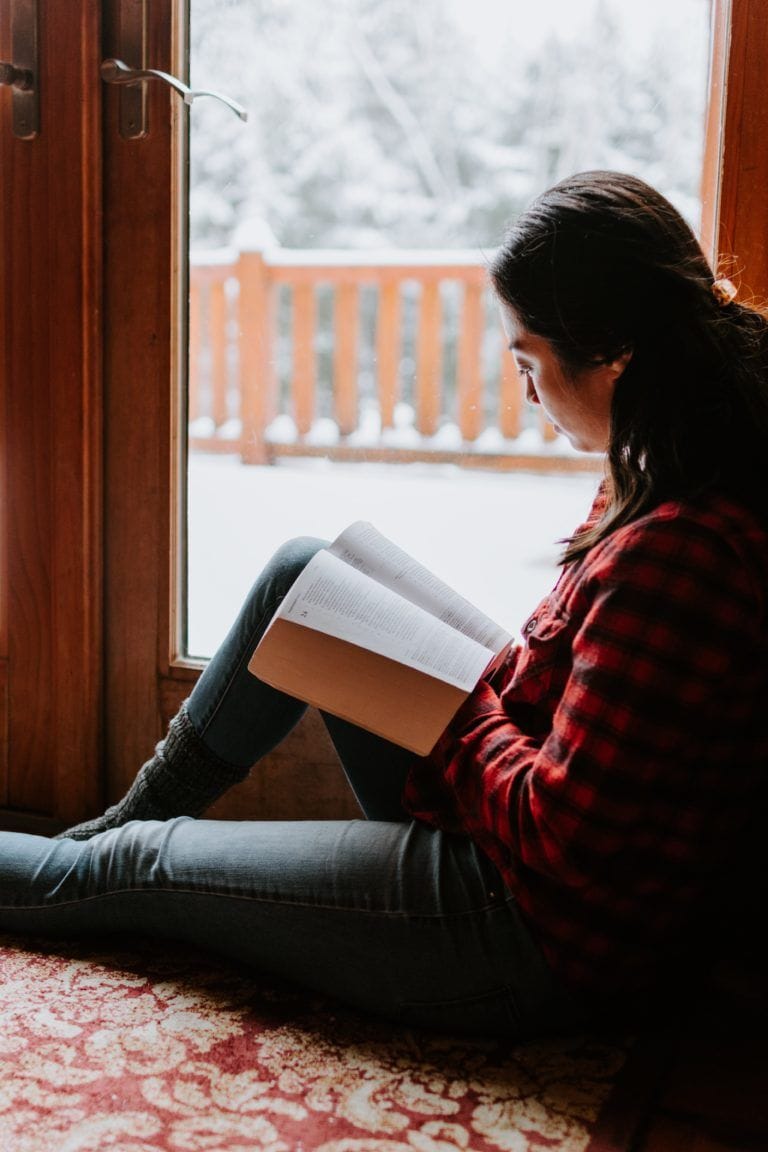 Indoor Essentials
The pleasure of winter sports includes telling yourself that you get to go home and warm up after. Tired and ready to settle back in front of the fireplace, there's no question of putting on jeans in the chalet. Here, soft linen is king but that doesn't mean you have to neglect your look.
For women, I think that no brand does better than Kari Traa. From base layers to knitwear, all the pieces in the collection are cozy and cute, enough to turn heads at brunch time. Gentlemen, Patagonia fleece jumpers and The North Face are popular around town, and even more so at the cottage. Comfortable, warm and cozy, they're perfect for cozying up inside or going out to chop firewood.
If there's one thing you don't want to forget at home, it's a good pair of slippers. Your feet also deserve to keep warm and there is nothing more unpleasant than walking on cold floors.
Essentials Made for Pleasure
After the big day you've had, you certainly deserve a drink! Nothing like a nice cold beer, hot chocolate or a glass of wine to relax while watching the snow fall. It's even better if your drink is kept at the right temperature.
If the lack of a fridge in the chalet is the reason you've been eating only chips since you arrived, make sure you have what you need to keep it cool. Bottles, insulated bags and Hydro Flask containers are good options.
Conclusion
A weekend at the chalet is the perfect time for me to slow down and relax. Get away from the city. Enjoy the winter. Find a cottage and go exploring! You'll come back rested and enjoy what winter has to offer… even if you prefer to watch it from inside.
SHARE