Air travel can be hectic. Every airport has a different layout, and even the well-planned ones are confusing.  You're usually tired, rushed, or both, and if you're travelling to another country, you have to try and translate signs on the go. Dressing comfortably for travel is one thing, but choosing which essentials to pack into your carry on can be a challenge. The fact that airlines keep changing the rules and baggage fees for carry-on sizes does not help the situation.
Luckily, Deuter has offered up a potential solution to this problem. Enter the Aviant Carry On Pro Backpack 36L, a thoughtfully designed bag big enough to carry enough clothes, toiletries, and business accessories to get you through several days – or longer – on the road.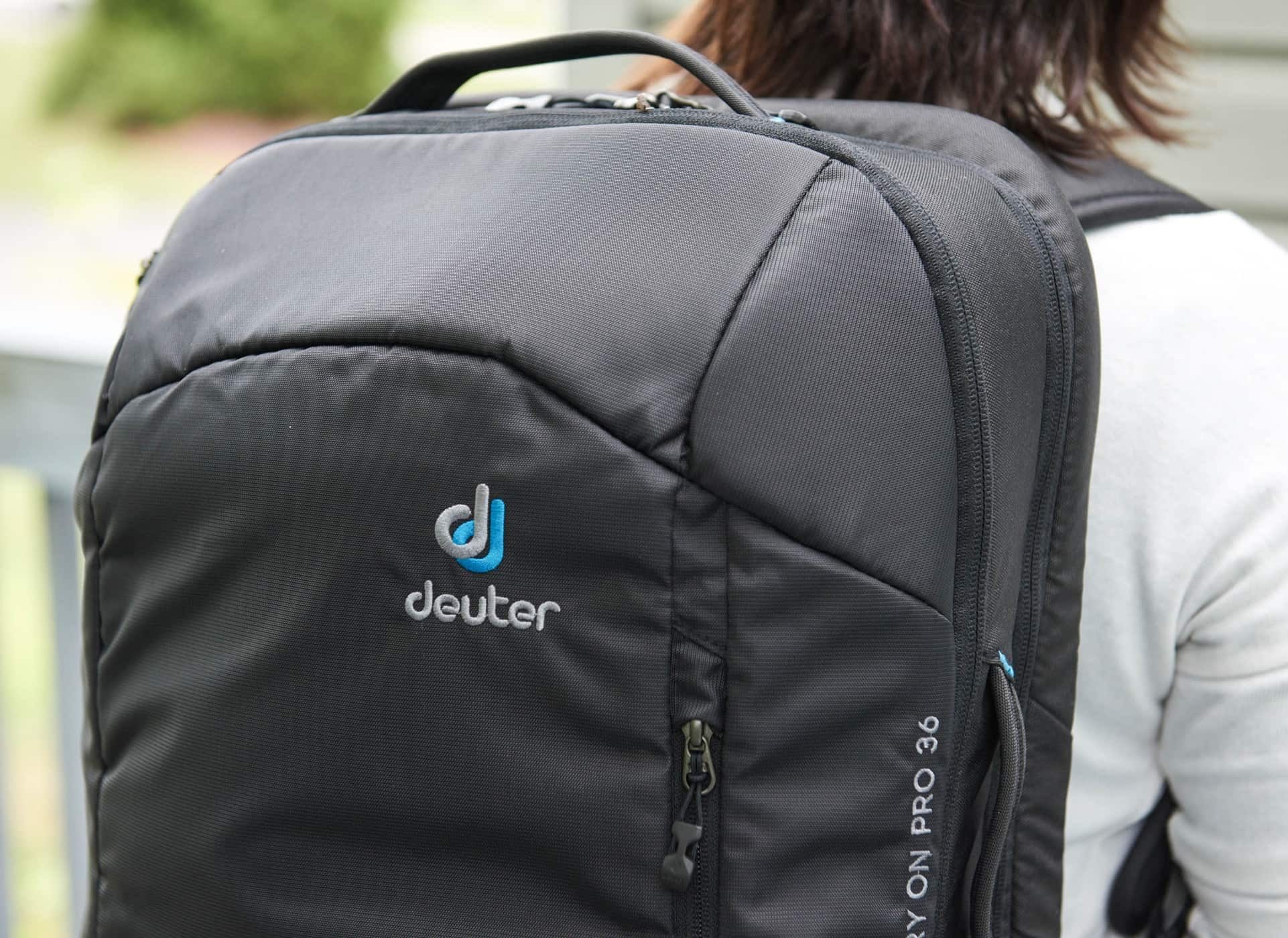 When I first unpacked the Aviant, I wasn't sure what to make of it. Was it a briefcase? A suitcase? A backpack? It turns out that it can be any of those things, and that's why it's pretty great. Deuter has designed this bag to make your life getting through airport security easy. They also realize that a bag needs to be multi-functional for it to be a great travel companion. The bag can be transformed from a backpack to a satchel by stowing the shoulder straps in a zippered compartment on the back. This keeps things neat and tidy when the bag is going through x-ray machines or surfing along on a conveyor.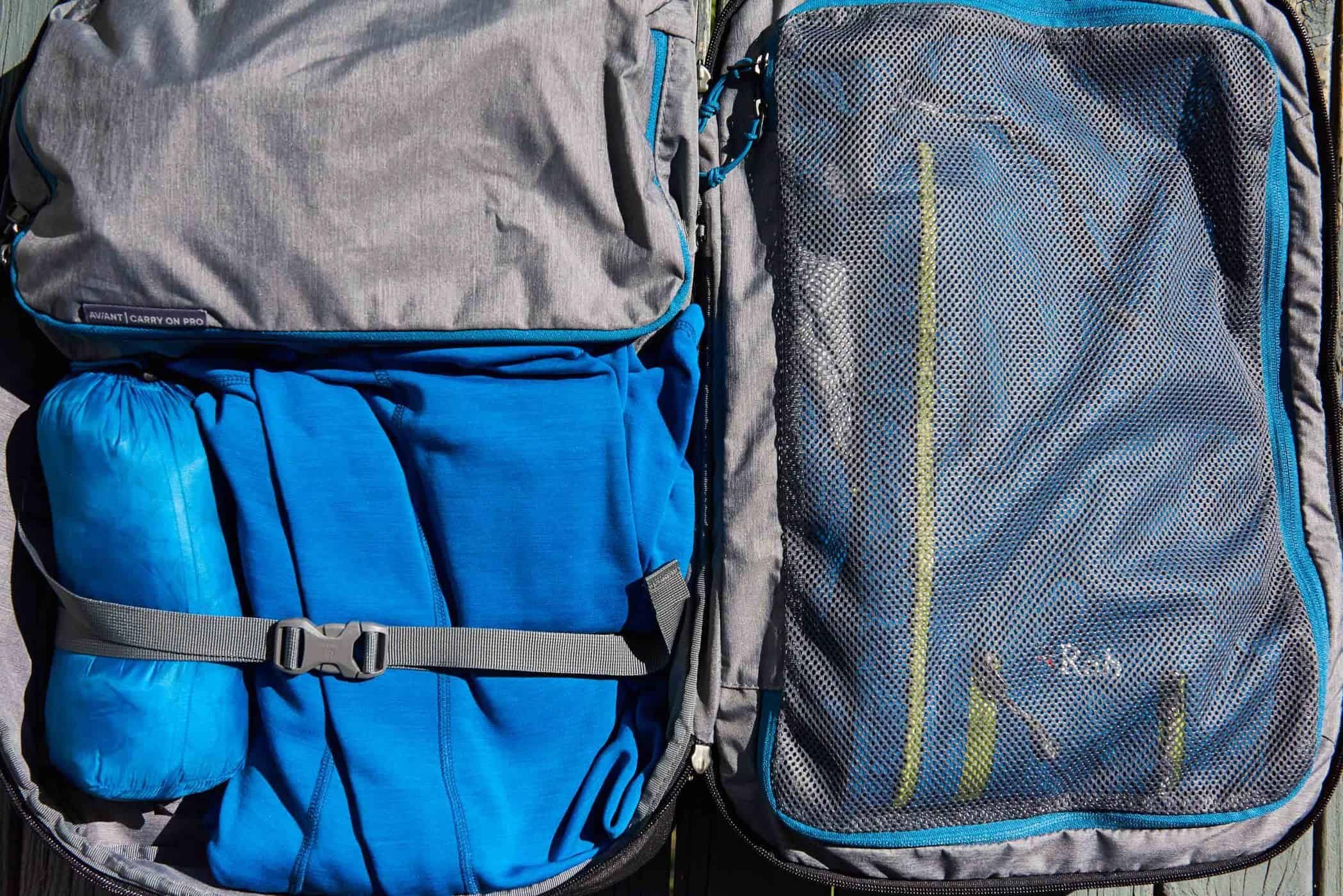 I wasn't sure what 36 litres of storage would give me when I started packing the bag, but it turns out a lot! Internal compartments with security straps keep things in place. The front mesh pocket easily holds my running and workout gear, including my shoes, and the middle compartment offers plenty of room for regular clothes and business attire. The best part is that there's another compartment behind the back panel that easily holds my laptop, my e-reader, notebooks, and travel documents. Keeping them separate like this makes finding my boarding pass at security quick and easy.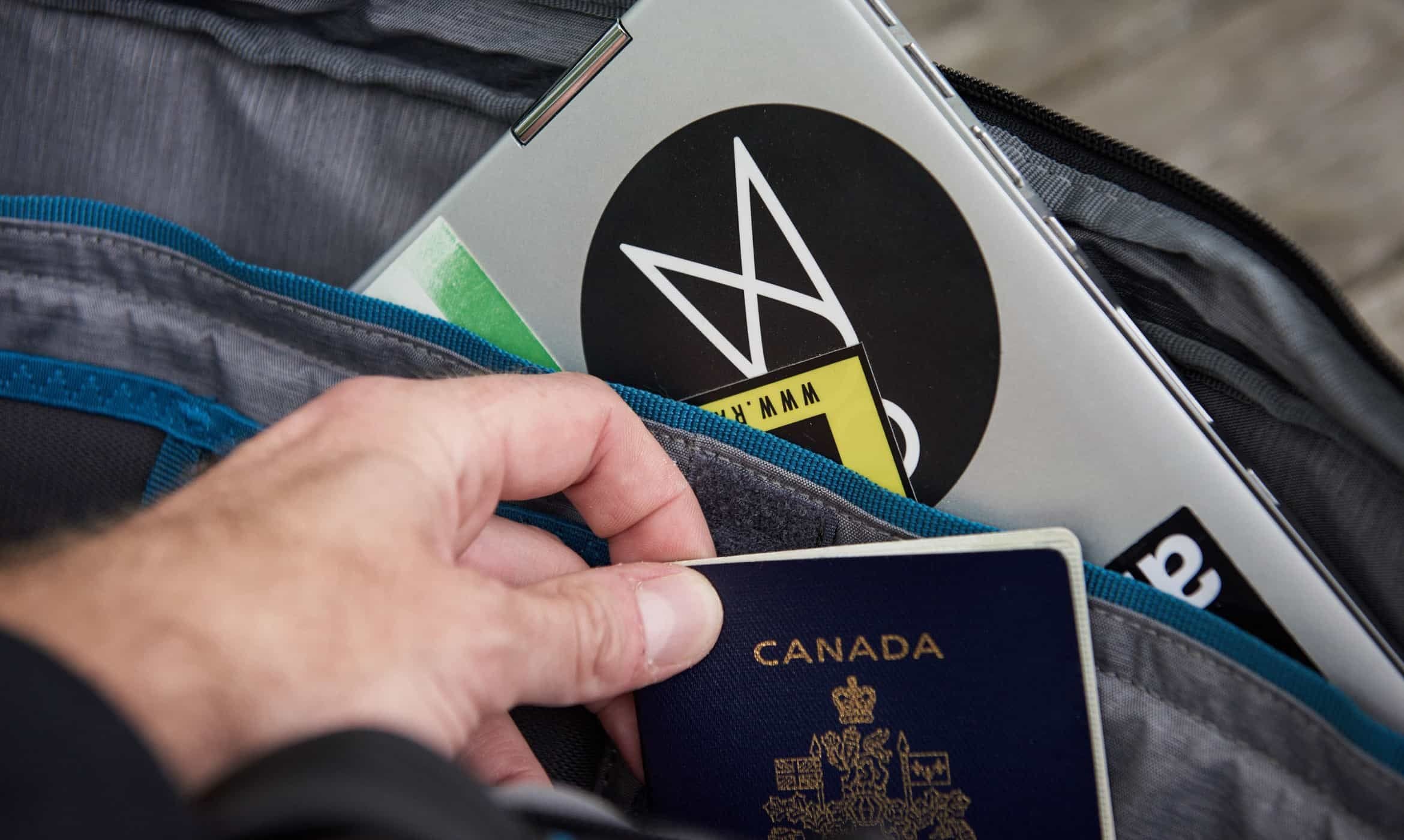 Obviously, since the bag is called the Aviant "Carry On" Pro Backpack, it easily fits in the overhead bin on pretty much any flight. If you're a light packer like me, you can breeze past baggage claim, spend less time in lines at the airport and avoid the fees associated with checked bags. These are huge wins in my book.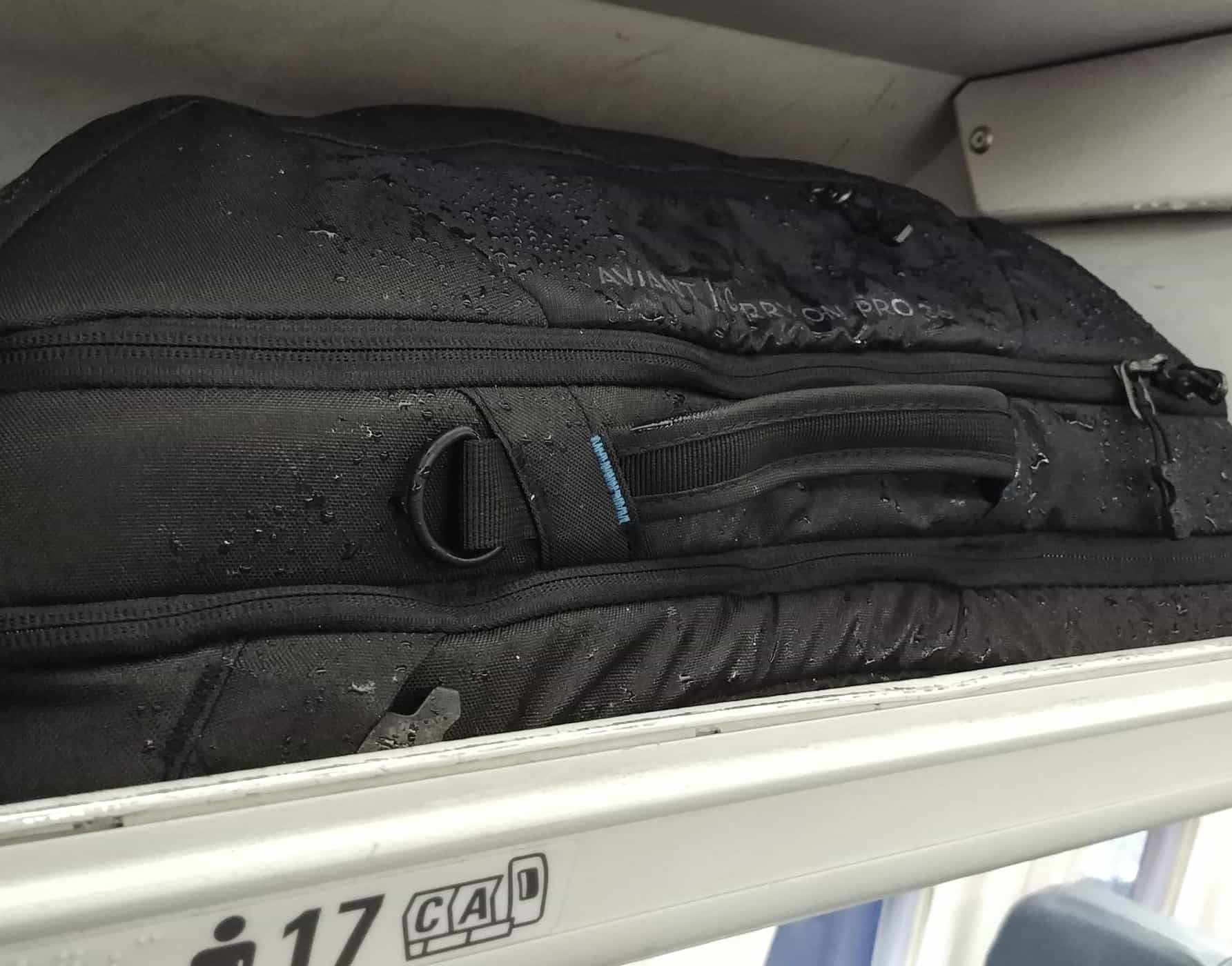 Was there anything I didn't like about the bag? Not really, although I had two thoughts about ergonomics. If you're carrying a large laptop, you may find that the pack feels a bit boxy on your back if you're using the shoulder straps. There's also a single round attachment ring on a short strap near the side carry handle, and I'm not sure what purpose it serves. At first, I thought thate one of the backpack straps converted into a shoulder strap, like what you'd find on a dedicated laptop case, but that isn't it. Something to hang keys off of, maybe? A shoulder strap would have been nice for those times when you don't want to go full backpack, though.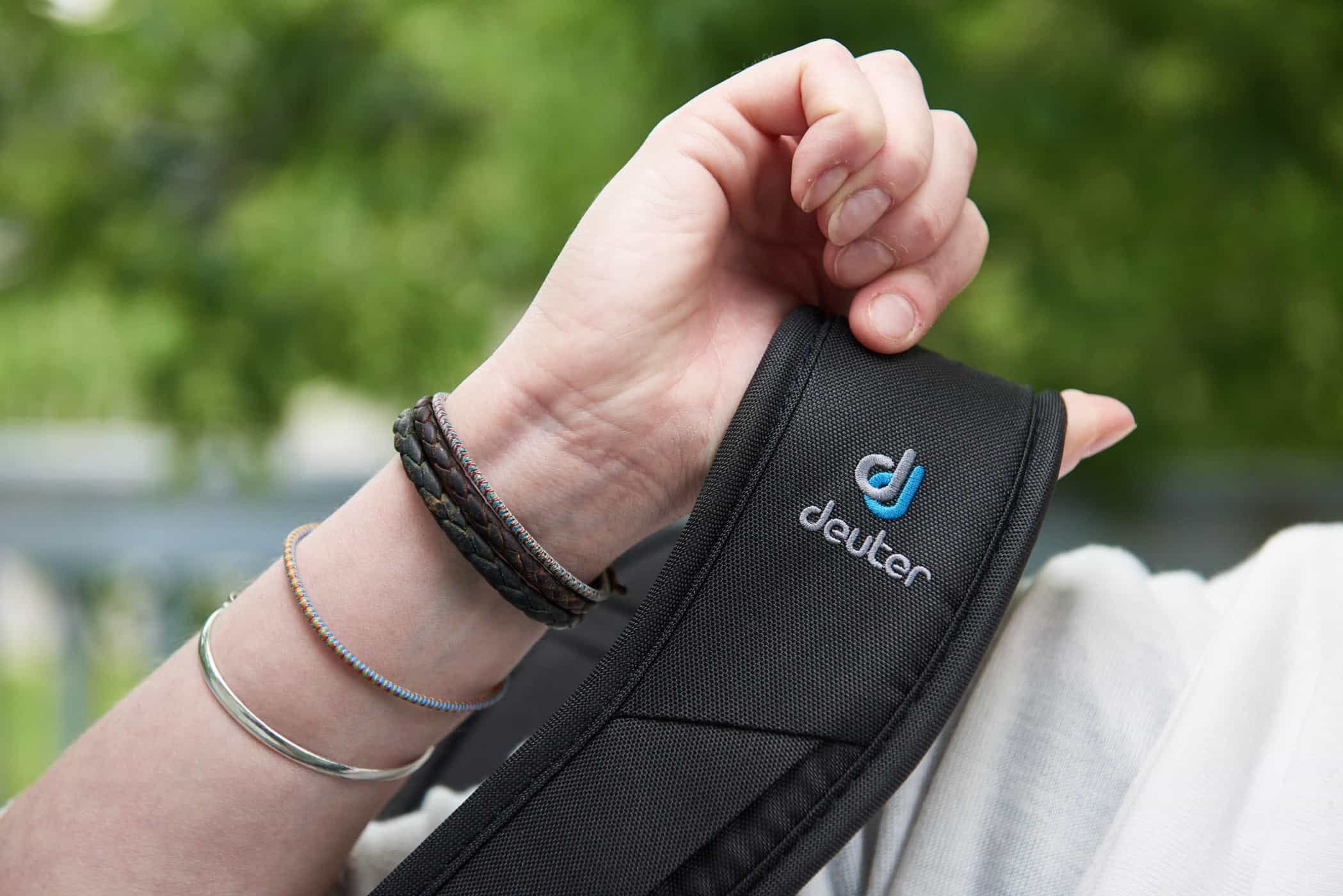 It's a great bag. I've often struggled with finding something that works as a carry on for shorter trips that require both business and casual attire, and I think the Aviant Carry On Pro Backpack will fit the bill nicely. If you're tired of playing overhead Tetris on planes, you may want to give this bag a serious look as well.
SHARE