Climbing skins, avalanche transceivers, GORE-TEX shells, essential accessories…understanding industry jargon can sometimes be a challenge, especially if you're shopping for a backcountry enthusiast or snowboarder with distinctive tastes. Fortunately, our own team of ski and snowboard enthusiasts has put together a selection of the best products to perform, ride with style, and stay safe. Discover the best gifts for skiers and snowboarders, all available at Altitude Sports.
The Best Skiing & Snowboarding Gifts for Winter 2023
Our collection of downhill and backcountry gifts for skiers and snowboarders is equipped with the latest technology. Our selection, meticulously chosen by our snow sports experts, includes everything to please those who live for groomed trails, deep powder or snow park modules.
Who are you gifting to?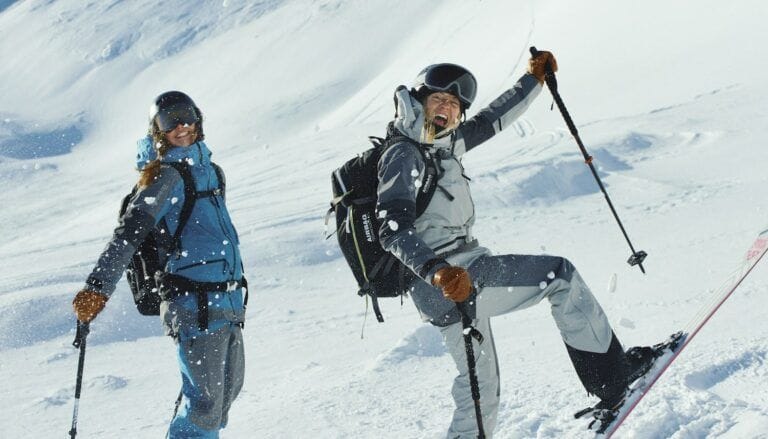 1. For the Backcountry Skier
Giving a gift and hoping it will never be used – a strange concept, but this is one of those you'd rather-have-it-and-not-need-it gifts. If you know a skier or snowboarder who lives for the untouched powder of the backcountry, an avalanche transceiver, a shovel and a probe are musts! It may not be the most stylish gift on your list, but wrap it in a bow (or in a backcountry backpack!), give it to the skier in your family, and sleep easier knowing your loved ones can safely chase the thrills of fresh snow.
2. For the pro-boarder in training
Used both on the slopes, in the snow park and for powder expeditions, a good helmet is essential to ensuring the safety of every slope enthusiast. After a snowboard, bindings, boots, goggles and apparel, it's understandable that the novice snowboarder's piggy bank starts to empty out. It's a good thing they'll have a helmet to unpack at Christmas this year.
3. For those who hate the cold
They love to ski, but the cold always ends up spoiling their day? With mittens or heated insoles and a mid-layer for the legs, they'll say goodbye to freezing their tail off while waiting at the chairlift. These gift ideas are sure to please skiers who spend more time at the chalet than on the slopes.
4. For the ski trip enthusiastS
If they haven't yet caught the travel bug, skiers who have already been to the bottom of every local ski resort will be thrilled to find the essentials for a ski trip under the Christmas tree – a backpack, a boot bag and a ski bag will allow them to expand their horizons. We bet they'll appreciate it for years to come.
5. For comfort seekers
It's a well-known fact that the right baselayers make all the difference. Gone are the days of cold, wet cotton: it's time to introduce merino wool to your favourite skier or snowboarder's wardrobe. This natural fibre will keep them warm and dry descent after descent.
6. For fans of apres-ski
There's nothing quite like enjoying an evening in front of the fireplace after a great day of skiing. These gift ideas for the comfort-seeking skier will appeal to those who are slow to get up in the morning to go skiing, and to those who are hard to convince that the day on the slopes is over.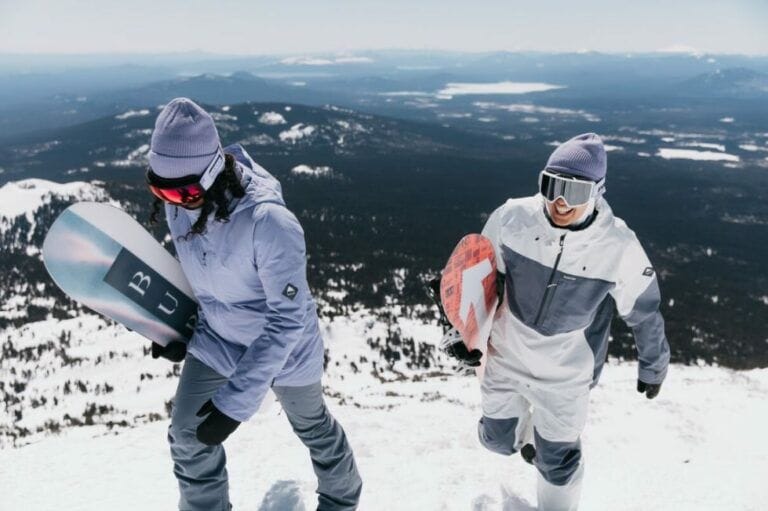 Still haven't found the perfect gift? Altitude Sports has a huge selection of ski and snowboarding equipment, accessories and apparel. Jackets, pants, gloves, socks and goggles – browse through our collection to complete your ski outfit, or give one of the best gifts for skiers and snowboarders to that powder-lover in your life.
SHARE