Ask any experienced hiker what items should be on your hiking checklist, and we'll all rattle off a similar list: Good hiking shoes for slippery and rocky paths, plenty of water or a purification system just in case you run out, a lightweight backpack to hold a few things, and a first aid kit for cuts, bites, and blisters. 
I pack most of these hiking essentials for those "just in case" moments like a sudden thunderstorm, unexpected injury, or my phone and navigation system dying. While purchasing and bringing along these items requires some planning and effort, it's always best to expect the unexpected.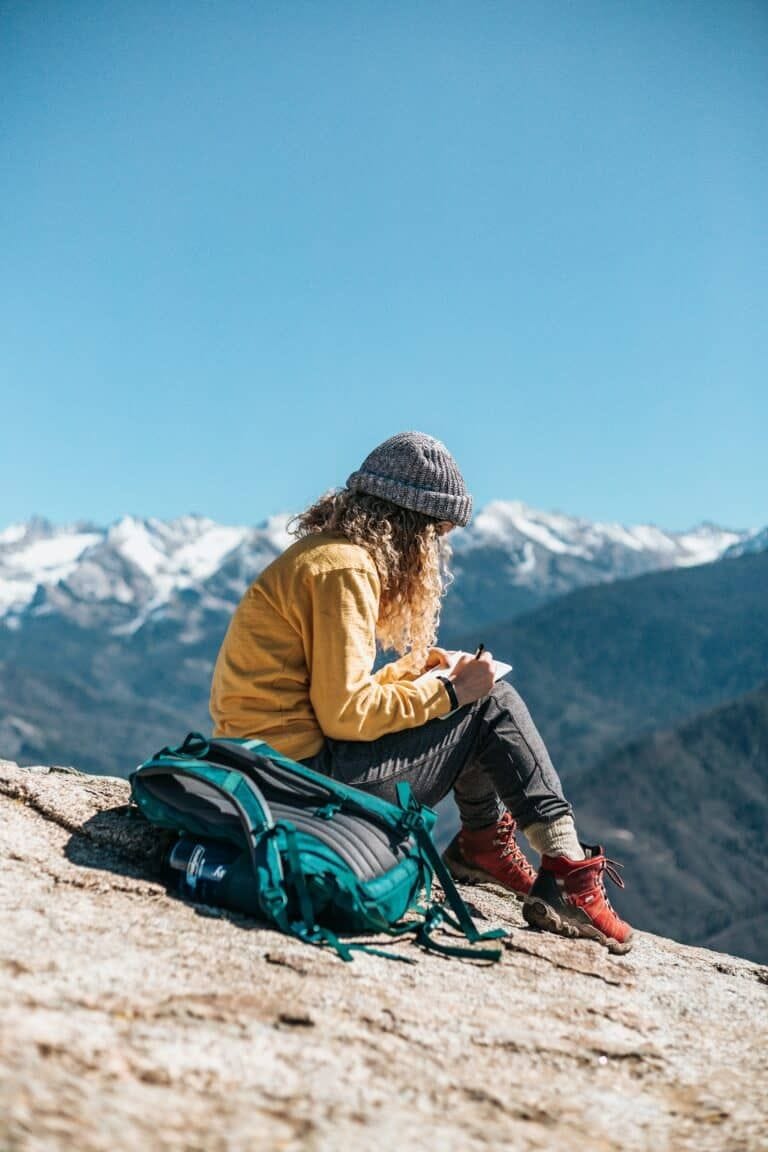 1 - First Aid Kit
Brand Name
|
Product Type
A first aid kit with moleskin, band-aids and aspirin can be a literal lifesaver on an overnight hike. Getting a blister with no way to cover it may mean you have to cut your trip short or endure a few gruelling hours of hiking to the next rest area (speaking from experience). Other items are vital in case of an emergency, such as bandages, an epinephrine pen, and antibiotic ointment. 
Prepackaged kits like the Adventure Medical Hiker International Kit include all you need for mild inconveniences like blisters and more severe injuries like sprained ankles and wounds. The bag is water-resistant, lightweight (0.20 kg) and has injury-specific pockets to help you find what you need quickly.
Price:
0.00$
A water bottle with a built-in purification system like the LifeStraw Go Bottle comes in handy if you're travelling to a country where you can't drink the tap water, such as Thailand or India. It cuts down on plastic (1 L avoids two single-use bottles) and reduces the costs of always buying bottled water. Plus, it protects against bacteria, parasites, and microplastics. 
A larger purification system like the MSR AutoFlow XL Gravity Filter helps hikers minimize pack weight. The extra-large size purifies up to 10 litres of water at a time, which can supply 1 to 2 people with a full day's worth of drinking water. Most importantly, it protects hikers from bacteria, protozoa, and particulate, which can cause diarrhea and stomach cramps. 
3 - GPS or Compass
Brand Name
|
Product Type
While most people use their phones for maps, a GPS can come in handy if your phone dies or you go into an area without a signal. In addition, a lightweight compass like the Suunto A-30 NH Metric Compass is a good backup if you lose your orientation. 
The ergonomic design of the A-30 compass fits in your hand and has luminous bezel and markings that are easy to read - even in dark conditions. It's also balanced for the northern and southern hemispheres if you want to use it while travelling to different parts of the world. 
Price:
0.00$
Wrapping Up 
Hiking is all about getting out in nature, and as all explorers know, nature can be unpredictable. So our hiking essentials include items that prepare you for the unexpected, whether that may be your phone dying, running out of water, or one of your hiking-mates sustaining an injury.
SHARE