The ultimate expert in regard to merino wool, icebreaker manages its business and green initiatives from its New Zealand headquarters. We met with the brand in 2018 for a tour of its facilities and to visit its partner farms in order to learn more about the famous Transparency Reports that the brand has been publishing since 2017.
icebreaker's Transparency Report is more than a hundred pages long, describing in detail all the stages of production for its garments. This includes sales figures, the results of the various audits icebreaker has undergone, its successes and failures, and even its future objectives. 
Not surprisingly, icebreaker's Transparency Report has caused a small revolution in the industry.
Between long-term partnerships with farmers and the ethical and respectful treatment of nature and sheep, icebreaker is always working to make advancements in terms of green initiatives, with one of the most important being its journey toward being 100% plastic-free.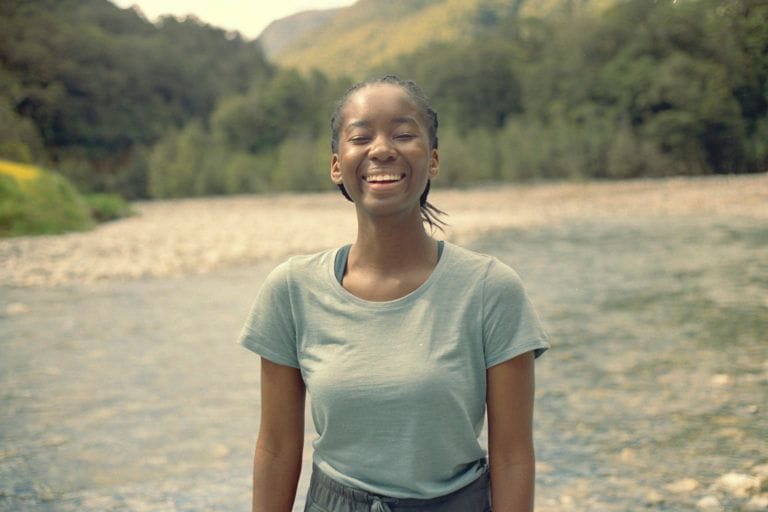 100% plastic-free by 2023
icebreaker first launched this initiative in 2018. At the time, 84% of the brand's fabrics were already plastic-free. While that may be good, it wasn't enough for a company that is always striving to be better. Plastic is one of the materials that is the most harmful to the environment, as icebreaker is well aware, and the plastic used in clothing, in the form of plastic microfibres, is not always taken into account. Since we can't see the plastic in our clothing it is easy to ignore that it's there, however, it still ends up in the water in our washing machines, in lakes and rivers, and eventually, it even makes its way into the ocean. Pollution truly knows no borders.
Because of this, icebreaker's goal is to be 100% plastic-free and as of 2022, 95% of the plastic used by the brand is. There are no natural alternatives that are truly effective enough to replace the remaining 5%. The remaining plastic is what gives the clothing its stretch and durability. As we still want our clothes to be comfortable and durable so that they can be kept for years without needing to be replaced, the use of this plastic is still unfortunately necessary. However, icebreaker will not stop until they reach their goal of being 100% plastic free and are pushing towards finding alternative materials for the last 5%.
Microplastics from clothing are found in the world's seas and create an almost invisible form of pollution that affects the entire food chain. The use of plastic in the textile industry must be reduced as much as possible.
A Whole Range of Natural Clothing for FW2
More and more, consumers are interested in where the clothes they buy, the food they eat, and the goods around them come from. While labels and certifications help to guide the eco-conscious, few brands can boast the same transparency as icebreaker. By choosing to wear merino clothing, you're not only choosing to go natural, you're also encouraging the industry to embrace more eco-friendly and ethical practices.
icebreaker has also taken the time to study the environmental impact of producing clothing made entirely of merino wool. Knowing the consequences of its production allows icebreaker to take initiatives to minimize carbon emissions.
Designed to inspire consumers to go natural and enjoy their surroundings, icebreaker's fall/winter 2022 collection features new products that are lightweight, high-performing, comfortable, ultra-soft against the skin, and made from plant and merino wool. With underwear, baselayers and coats, there's plenty to choose from.
Merino Wool: How Does It Work
We probably don't need to keep bringing up the merits of icebreaker's merino wool, but we're going to do it anyways. Merino is the natural fibre that everyone is talking about, and for good reason. It repels odours really well (seriously, you'll even be odour-free after going for a run), is super soft against the skin (unlike the wool that is found in traditional sweaters), and it's temperature regulating (so when you're hot it keeps you cool, and when you're cold it will retain body heat). 
It's all thanks to the natural and fascinating adaptability of Merino sheep. Their wool protects them from the scorching sun of the Southern Alps in New Zealand while at the same time also protecting them from snow and blizzards. While they're great on their own, icebreaker's merino garments are even better when they are part of a multi-layer system. 
For its FW22 collection, icebreaker offers a complete range of products for any activity. With base layers, mid layers and outer shells, it is a whole multi-layer system made from natural fibres that allows you to enjoy nature while having a less harmful impact.
Ethical Practices and Traceability
icebreaker has long been at the forefront of the industry by setting standards for ethical practices. For example, years ago icebreaker banned the technique of mulesing, a practice now illegal in New Zealand, which consists of preventively cutting the natural folds of Merino sheep's skin to avoid possible larval contamination.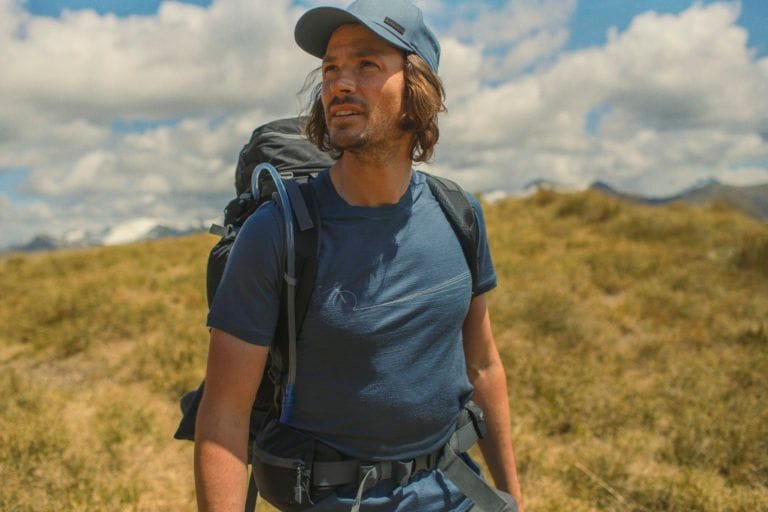 The brand also ensures that its manufacturing facilities are fair, safe, and non-discriminatory work environments. 
As with its sheep farmers, icebreaker maintains a direct relationship with all actors involved in the manufacturing of their garments – from the raw material all the way to the final product. Such close collaboration allows the brand to oversee all stages of production in order to make changes that help minimize its carbon footprint.
SHARE