For the past three decades, prAna has focused on creating sustainable and stylish pieces for those who live an active lifestyle. What all started in a garage in Carlsbad, California has now grown into a global brand recognized for its high-quality clothing and commitment to the planet and all those who live on it.
PEOPLE ARE WHAT MATTER MOST
prAna is dedicated to positive change. That means continuously working to make advancements in terms of sustainability and also ensuring a safe and fair work environment. People are what matter the most to the brand, which is why in 2010, it joined the Fair Labor Association to promote and protect workers' rights. A true leader in regards to promoting the health and safety of workers, prAna was one of the first brands to partner with Fair Trade USA for apparel. 
In 2012, the brand also sponsored the first-ever Fair Trade Certified factory for apparel. When a factory is Fair Trade certified, it means that adequate safety measures have been put in place to protect workers' physical and mental health and that any brand that purchases products from this factory will pay a premium for each item ordered, and a committee of factory employees will then decide how this money will be spent. Since then the brand has continued to sponsor these factories and to date has converted 11 Fair Trade Certified factories. 
As of 2022, 50% of prAna's products are either Fair Trade Certified or are made in a Fair Trade Certified factory. The company's goal is for all of its products to be made in Fair Trade Certified factories by 2028. 
THE IMPORTANCE OF THE RIGHT MATERIALS
prAna is not only focused on doing right by its workers, the brand also aims to do everything in its power to help the planet. In 2018, the brand began using 100% organic cotton in its products. By being 80% rain-fed, organic cotton reduces the pressure on local water sources. It also uses 88% less water than regular cotton. Organic cotton also does not require the use of harmful chemicals, therefore protecting farmers and their families. 
prAna also makes use of recycled polyester. Recycled polyester is made from plastic bottles, packaging and textile waste and at the end of its lifespan it can be recycled once again. The use of recycled polyester helps to cut down on waste and prAna continues to use it more and more. Recycled nylon is also used as much as possible by the brand. 
The brand has also started introducing the use of hemp in its products. Hemp is naturally odour-resistant and can survive solely on rainwater. It is a sustainable and durable material and growing it requires far less land and water than most other fibres. 9% of the styles featured in prAna's spring collection used hemp and the brand hopes to see this number grow in the near future.
What goes into a product is just as important as what goes around it. prAna uses responsible packaging to reduce plastic and paper waste. As of fall 2021, 100% of the brand's styles use plastic-free packaging. To eliminate the use of single-use plastic prAna has developed a roll-pack method. A special folding method is used and the products are then secured using a recyclable raffia tie. Products are shipped in recycled boxes or bags and recyclable paper tape is used for all packages.
prAna also makes sure that any paper used in packaging is sourced responsibly. Shipping envelopes and the tags used on clothing are made from 100% recycled paper while the size stickers are also eco-friendly and use a responsible sugar-based adhesive.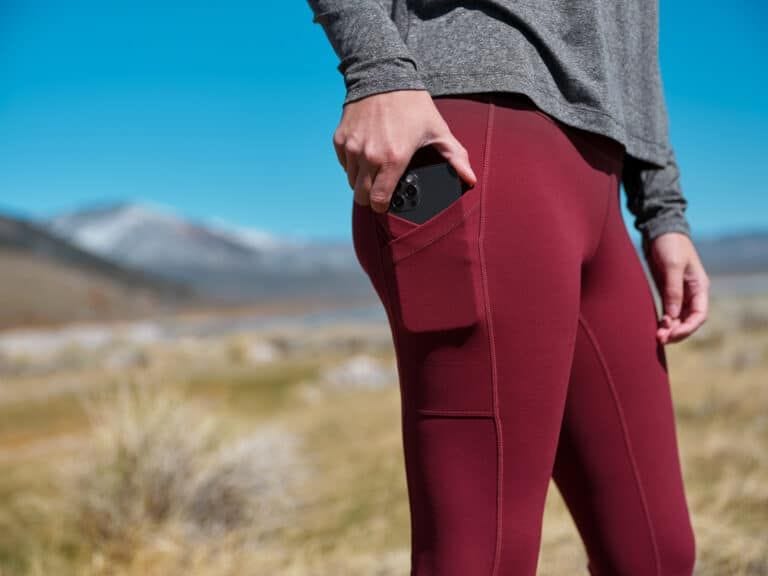 Fair treatment, responsibility, and transparency are key parts of everything prAna does. From how the brand treats its workers, to how it cares for the planet, the focus is always on making the best products using the best methods. The brand is constantly elevating its standards and continuously proving its commitment to positive change.
SHARE