Ever since its humble beginnings dating back to 1981 in the attic of a small townhouse in Sheffield, Rab has been focused on the mountains. Now, over 30 years later, not only does the brand make equipment that is suited to protect people from even the toughest conditions, it also strives to ensure that the mountains themselves, and the planet at large, are protected in turn. 
It's not hard to believe that the outdoor brand has a deep love for the planet and the environment. When the outdoors are where you dream of being, you'll do whatever you can to protect them. Rab makes jackets, clothing, sleeping bags, packs, and gear to help people enjoy nature and the mountains to the fullest and the company is made up of people who truly value the environment and want to share this passion with the world. That's why the brand is taking major steps to fight climate change and reduce waste. 
Since 2019, Rab has seen a 17.4% reduction in CO2 emission per product and in 2020, it became one of the first outdoor brands to be certified as a Climate Neutral Company. In 2021, Rab stopped using silk in the ongoing effort to promote animal welfare and in 2022, 63% of materials used by the brand were recycled, up from 46% in 2019. These are just some of the steps that the company has taken in its sustainability journey, with the goal of achieving Net Zero carbon emissions by 2030.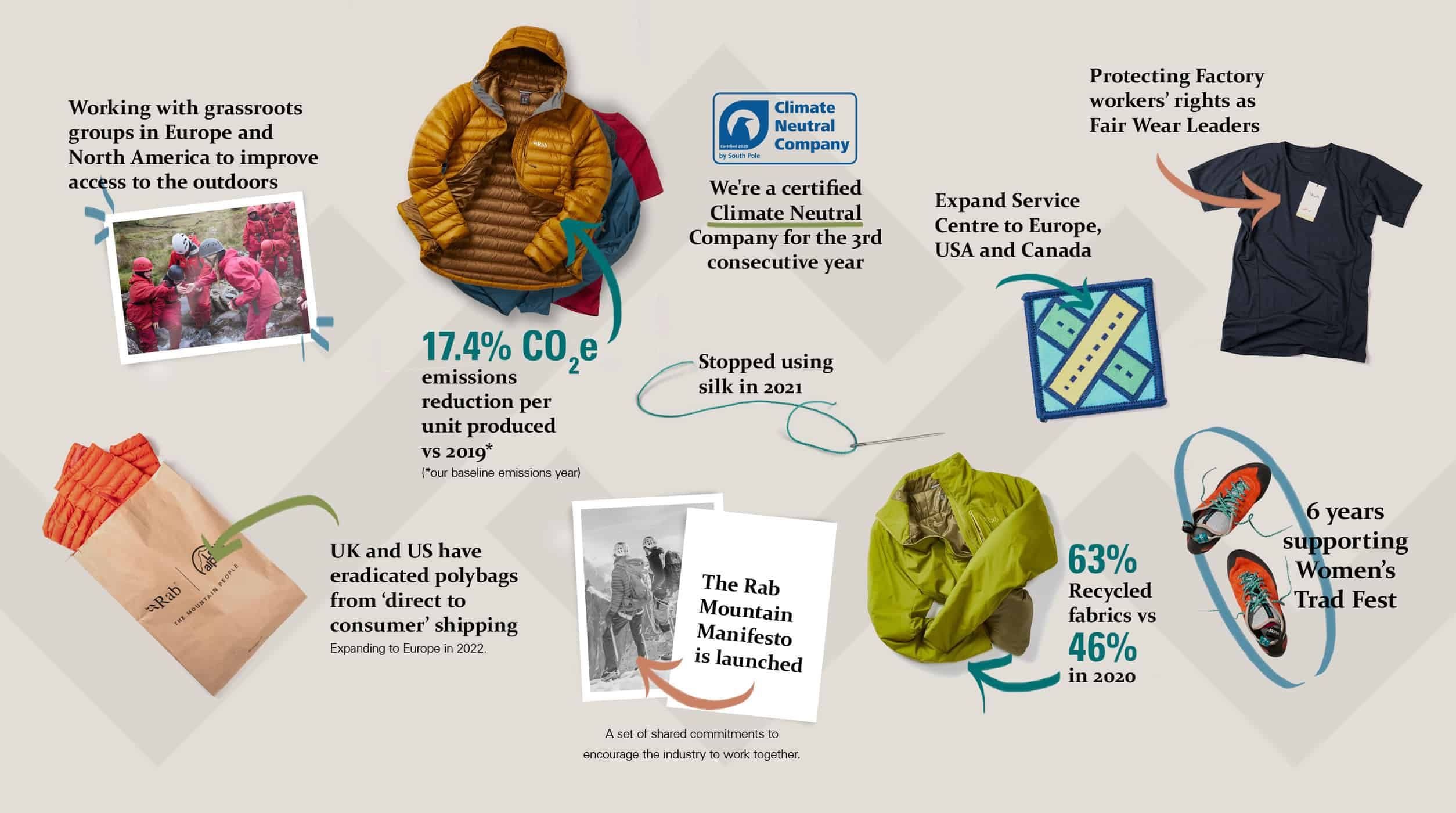 Rab has already started along the path toward Net Zero carbon emissions and has laid out a plan to turn this dream into reality. By 2024 the company plans to use 100% renewable energy in globally owned and leased facilities. Currently, 91% of Rab's sites are powered by renewable energy sources. 
By 2025, Rab plans to use 100% renewable or recycled packaging materials. As of now, all the polybags used by the brand contain 50% recycled materials and steps have already been taken to up this to 70% in the near future. The use of polybags for direct-to-consumer shipping has already been eliminated in the United States and the United Kingdom and this measure is expanding to Europe as well. All of the paper and cardboard that is used for shipping purposes is made from 100% recycled materials while plastic packing tape has been replaced by paper gummed tape. Rab is well on its way to achieving completely eco-friendly shipping methods and has also vowed to source 75% of its production volume from manufacturing partners that are also taking conscious steps to reduce their carbon footprint. 
By 2030, Rab's goal is for 50% of all fabrics used to be made of 100% renewable or recycled materials. Currently, the company is already using more recycled fabric and down than virgin materials. 63% of the company's fabric is made from recycled fibres while 53% of down was recycled as well and these numbers are expected to continue to rise.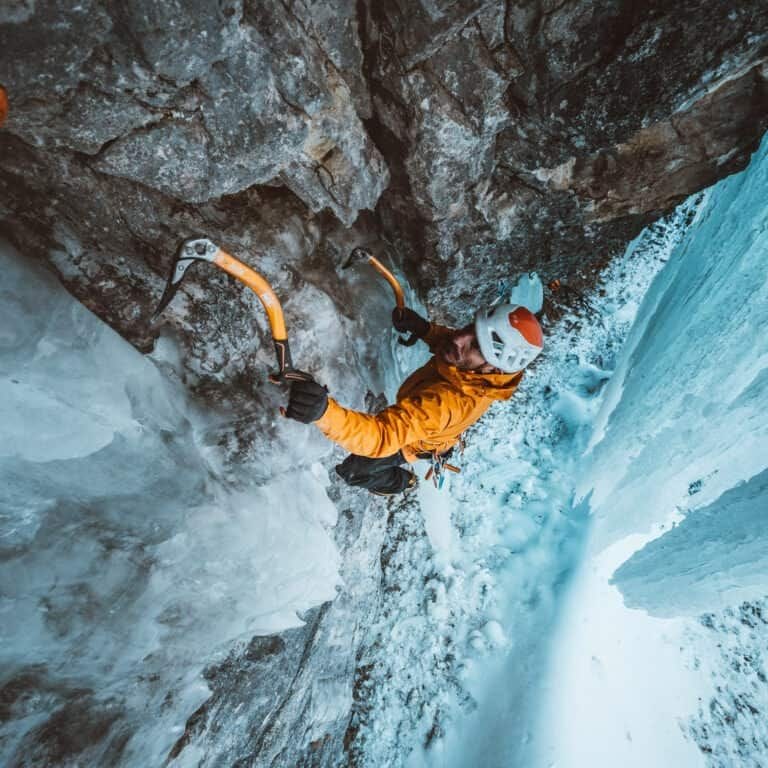 Rab understands that truly helping the planet is more than just numbers and statistics. It is committed to improving working conditions and standards, encouraging diversity, and removing barriers so everyone can enjoy the outdoors and see why the earth is worth fighting for. 
Durability and creating products that people will want to hold on to are other ways of limiting waste. Rab prides itself on manufacturing products that will stand the test of time. While nothing lasts forever, not even the best gear, the brand offers a repair service to extend the life of its products so that consumers can continue their adventures, without their old gear ending up in landfills. 
Rab knows that the true key to change and sustainability is progress. Taking numerous small steps can eventually turn into a huge leap forward in protecting our planet. Rome wasn't built in  a day and achieving Net Zero carbon emissions can't happen overnight. Rab is in it for the long haul and understands that true progress can't be rushed. Good things take time and is there anything better than fighting for our planet?
THE MOUNTAIN PEOPLE
Rugged, high-performance mountain equipment and clothing.
SHARE