My first thought when I got the Fjällräven Keb Eco-Shell Jacket designed for rainy weather was, "This looks super sharp!" followed by, "I can't wait to try this out!" Cue consecutive weeks of sunshine…
Normally I'd be stoked with a few weeks of nice weather but that made it a bit challenging to test the waterproof shell. I had to get creative – and I'm pleased to report that whether under a showerhead, a garden hose or even pelted by water balloons the Keb Eco-Shell kept me perfectly dry! The neighbours think I'm even weirder than before of course…
Our review
Pros:

Waterproof

Comfortable

Flexible

Breathable

Cons: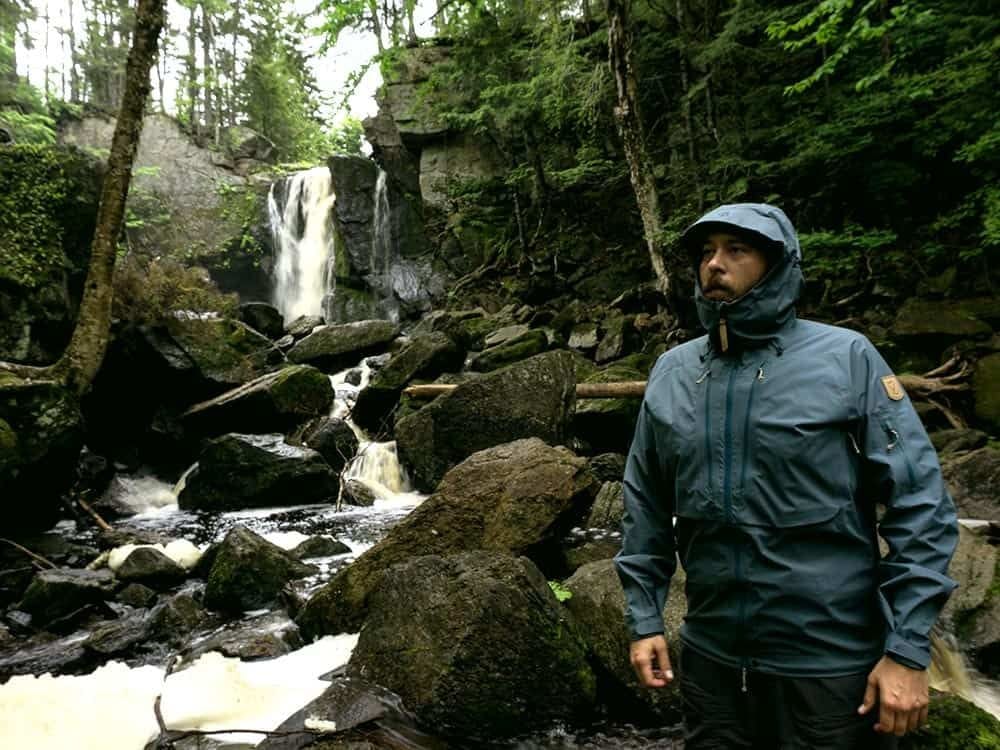 Finally the rain showed up – time for a real-world test. Over a few soggy day-hikes to the local waterfalls, this jacket shed rain exceptionally well and proved it's durability while bushwhacking. As far as wind protection, it did an exceptional job during my early morning mountain biking sorties.
The beauty of this jacket is twofold: minimalist design and quality of build. I'm a larger guy (6'1'' and 210 lbs) and found the sizing accurate. The extra large has enough room to layer appropriately during colder months.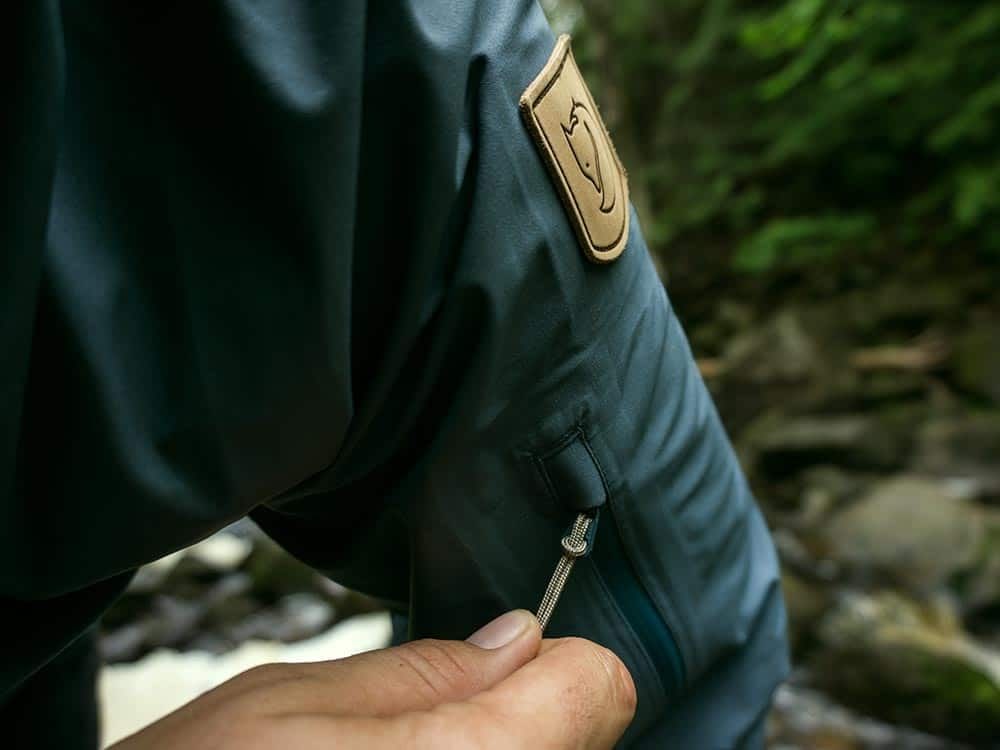 Features
The Fjällräven Keb Eco-Shell Jacket has a well-fitted hood that leaves enough room to wear a helmet comfortably underneath. The hood keeps it's shape and adjusts easily. The main zipper is 2-way, waterproof, and backed by an inner protective flap. The cuffs fit nicely and are Velcro-adjustable.
There is ample storage within the two large chest pockets that include inner mesh pockets. There's also a left arm pocket, internal pocket, and two 2-way zip side vents. The ventilation is easier to access than most shells I've worn in the past.
Another comment I'd like to make is that the Eco-Shell is quite breathable and has the right balance between lightweight and durability.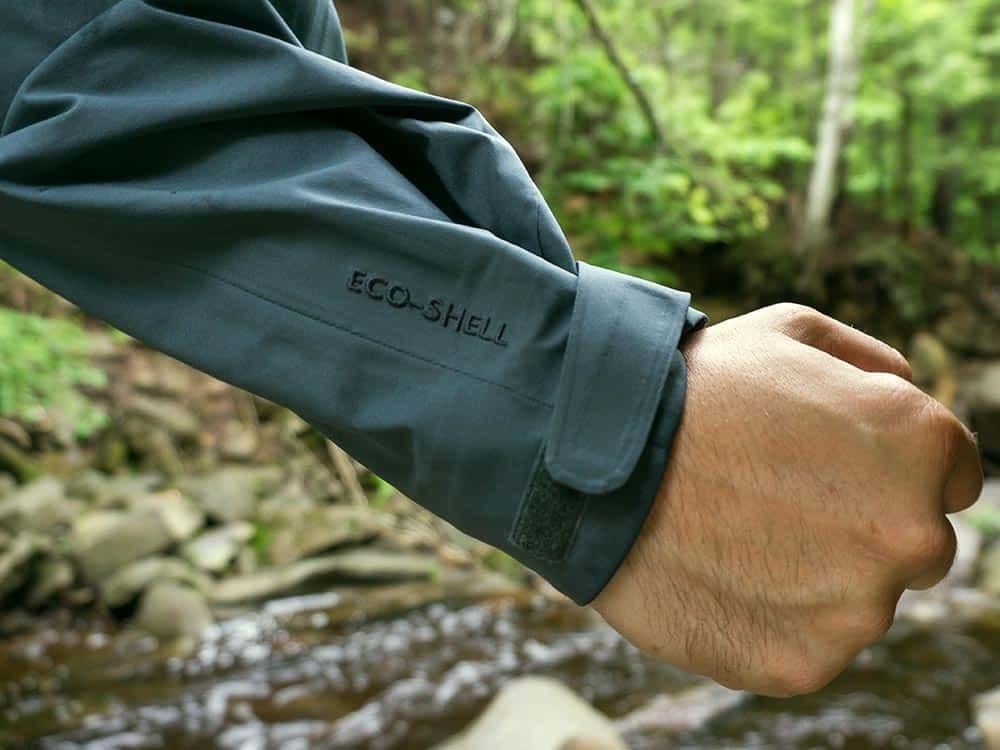 Overall Opinion
I'm quite pleased with the Fjällräven Keb Eco-Shell Jacket and the only thing to get used to is the front pocket placement, high up near the pits. But after a few weeks you'll stop accidentally opening the ventilation zips. I'd highly recommend this jacket as a long-term adventure investment!
SHARE