What Kind of Winter Jacket Do You Need?
There are three main types of winter jackets. To find the right one for you, think about the activities you plan on doing. Do you need a jacket for walking around town and going to work, or are you looking for something to wear in the backcountry?
Technical jackets are the best choice for those looking for lightweight warmth that allows for full range of movement when engaging in outdoor activities. Brands like Arc'teryx and Norrøna make jackets that are suitable not only for cold weather, but for various activities like skiing, ice climbing and mountaineering.
These jackets will include more technical features like helmet-compatible hoods and pit-zips to increase airflow during high-intensity activities. Generally, technical jackets are more lightweight than casual around-town winter jackets, and will be more compressible and packable. Most technical jackets made for intense winter pursuits will feature a 3-layer (3L) construction. This term is most often associated with membranes like GORE-TEX that use a layering system to create durable waterproof shells, perfect for wearing on top when layering. More layers can sometimes mean more weight, so some technical jackets will be designed to reduce bulk and weight while maintaining total weather protection.
Casual, Around-Town Winter Coats
Some coats, like the Canada Goose Langford Parka or the Vallier Outremont Parka, are warm coats that are chic enough for the office, happy hour or a shopping trip downtown.
These coats will be a bit longer and have features designed for added comfort like a larger hood—sometimes trimmed with fur—and lined pockets. Here, technical details are not particularly necessary because the winter coat will not be used for high intensity activities. Instead, the most crucial element when it comes to urban coats is thermal capacity.
Some jackets look just as good in the city as they do on the slopes! They combine attractive style and functionality, with a number of technical details and a well thought-out design. Burton and The North Face are two brands that offer, among other things, models designed for long days in the mountains, but that are warm enough for days spent in the city.
In general, the jackets in this category will be waterproof and protect you well from difficult weather, while being sufficiently insulated.  Another interesting detail: it's often possible to get a quality jacket at a reasonable price. In addition, it's often a jacket that can be worn all winter long because of its versatility.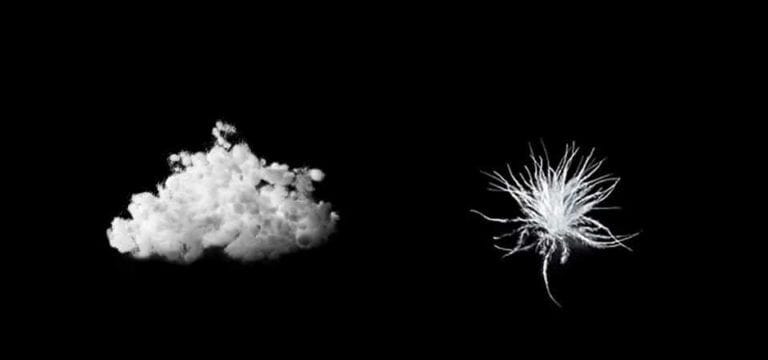 What's the difference between down and synthetic?
There are two main types of insulation in winter jackets: down and synthetic.
Each type of insulation has its own advantages and disadvantages so it's best to do your research to make sure you buy the right winter jacket for your needs.
1. Down: designed for cold, dry climates
Down is the lightest and most compressible insulation on the market, so if weight and size are important to you, it should be your first choice. However, it's important to remember that down is not ideal in wet conditions. If you spend your winters in a dry, cold climate, a down jacket will perform to its full potential and protect you from the elements, but if you live in a climate like the west coast of British Columbia, your down jacket may not perform as well.
When down gets wet, the feathers clump together and lose their insulating properties and loft. In most cases, the coat must be dried properly in a dryer to regain its original loft.
2. Synthetic Insulation – Designed for Cold and Wet Climates
There are a wide variety of proven synthetic insulations available. One of these is PrimaLoft, used by The North Face in their ThermoBall Triclimate jacket (one of our favourites). Although synthetic insulation may be heavier than down, it is just as warm, much more affordable and effectively resists moisture.
Check out this article to find out which type of insulation would be best for you!
WILL IT BE WEATHER RESISTANT ENOUGH?
In other words: GORE-TEX or DWR treatment?
To perform well in all conditions, a winter jacket must have a weather-resistant outer shell, that's either waterproof or treated with a DWR finish. The outer shell of a winter jacket is your first line of protection against the elements, so make sure it's appropriate for the region you live in.
Jackets with a GORE-TEX membrane will be in their element in wet environments where they can put their waterproof properties to good use. If you experience wetter, rainier winters with milder temperatures, such as on the West Coast, a winter jacket with a GORE-TEX outer shell is essential.
Winter coats with a durable water resistant (DWR) treatment will be weather resistant, but will not perform as well as those made of GORE-TEX. If you live in an area with cold, snowy winters and don't often run into slush or rain, then a coat with a water-repellent finish is more than sufficient.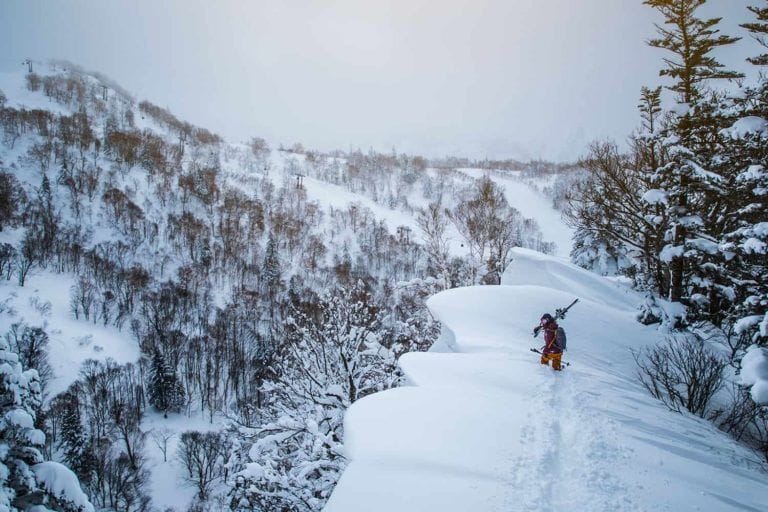 Keep Body Heat in and Cold Out
A large portion of our body heat escapes through our head, so almost all winter jackets will have a hood. Ideally, choose a jacket with an adjustable hood. A hood with barrels will let you tighten it around your head so that it can stay in place even in strong winds. Many technical winter jackets will come with a hood, but if you layer your jacket over a layer that already has its own hood, a removable hood will easily help shed any excess bulk.
Pockets are an essential part of our winter jacket. Having secure and utilitarian pockets allows your coat to be functional and organized.
Look for a jacket with an internal pocket that's compatible with an audio cable so you can move around while listening to the latest hits. This pocket can also hold your important cards if your wallet is too big to keep up with you on the slopes.
For those looking for a technical winter jacket for mountaineering or backcountry skiing, check the location of the pockets and their depth. Pockets that are easily accessible and large enough can make all the difference.
*To learn more about other technical features found on winter jackets such as taped seams and laminated zippers check out Altitude-Sports' guide to raincoats.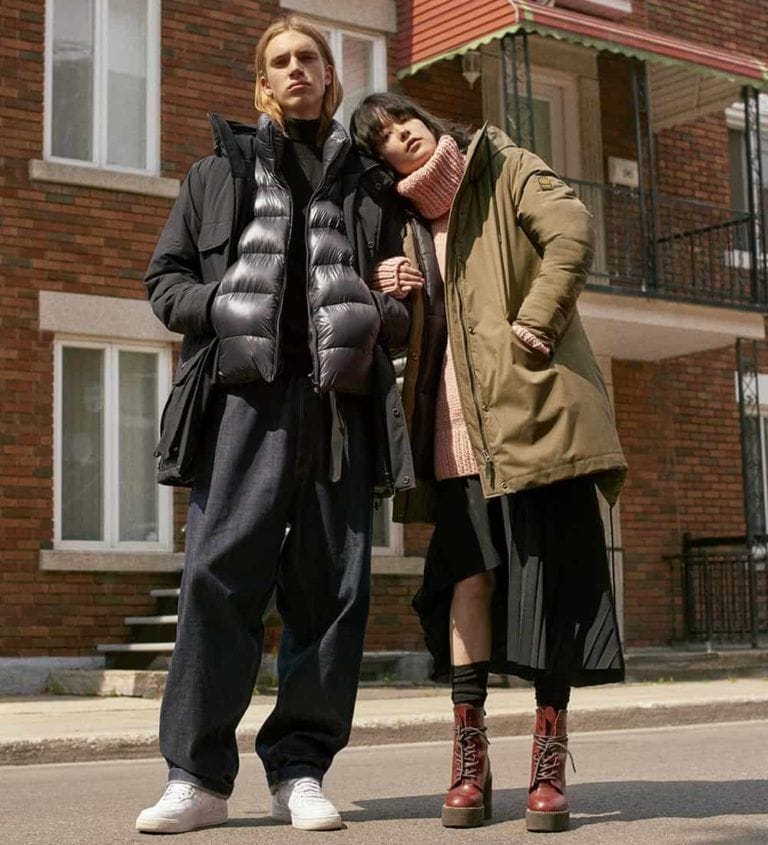 For some, winter is the perfect time to make a statement with their wardrobe. You always look your best when you feel good, so choose a winter jacket with a great fit.
If you're looking for a winter jacket to walk around town in, you can always get away with a fitted, well-insulated coat. However, if you're looking for a winter coat to wear on the slopes, give yourself enough room for extra layers.
A coat should be snug enough to keep the cold air out. However, if you take it too tight, you may not have enough room to wear anything but a t-shirt underneath.
Find your new winter jacket on Altitude Sports! Members enjoy free returns and loads of benefits. The only way to enjoy the cold season is by choosing the right winter jacket!
SHARE