The Canadian coat connoisseur knows exactly what it takes to integrate arctic-level performance with stylish city outerwear. Your next Canada Goose coat is an investment and should be treated that way. Before you purchase your parka, have a look at the best Canada Goose parkas for men or women, and accessories for 2023.
Overview
Countless individuals cherish their Canada Goose parka, particularly at -25 degrees C, escaping unharmed and unfazed due to powerful insulating properties. Ensure your environment is appropriate for a Canada Goose jacket.
Down is the natural insulator used in Canada Goose jackets. While down is light and warm, it becomes ineffective once wet, but each coat has a water-repellent finish to help protect the down and keep you dry. However, a typical Canada Goose parka is not fully waterproof.
Canada Goose parkas were engineered to be among the best winter jackets to withstand extreme cold. Even if most of the collection is geared to urban life, the coats are always built to withstand freezing temperatures. The temperature rating on each jacket, however, is only a recommendation—only you know your sensitivity to the cold.
Women's Canada Goose Parkas
Following the distinct Canada Goose classic look, you will be sure to find function and fashion in every parka. Take a look at our three suggestions.
Canada Goose is well known for their parkas that stand up to arctic temperatures, but they've got a whole range of products made for every environment. From parkas to down jackets, mittens, toques, and vests, discover the complete Canada Goose women's collection.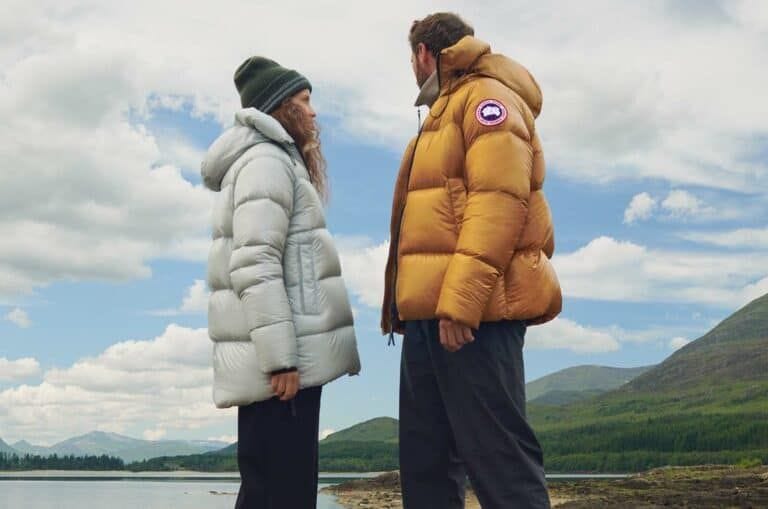 MEN'S CANADA GOOSE PARKAS
A parka is an integral part of your outfit's style, even if it's freezing outside. Happily, most Canada Goose parkas are influenced by a smart and tasteful military look. Here are six recommendations to kick start your winter.
Canada Goose is well-known for their parkas that stand up to arctic temperatures, but as with the extended fare offered to women, they've got a large selection of products made for every environment that men may find themselves in. Parkas, naturally, and bombers, down jackets, mittens and vests – discover the complete Canada Goose men's collection.
What better to go with your Canada Goose parka than Canada Goose hats and gloves? You can expect the same superb quality found in their jackets in their accessories. This winter, combat the cold in style.
When winter rolls around you want to bundle up. A good parka with a hood will keep you covered, but wrapping your neck in the soft warmth of merino wool or covering your ears with a merino wool toque is taking winter comfort to another level.
There's nothing worse than cold hands. When it's minus 20 and you're trying to check your dinner reservations when stepping out of the Uber, you want gloves with touch screen capabilities. A warm pair of mittens will make all the difference when you're strolling through the park with a hot coffee. Frostbite is a pain, and so is having a pair of gloves that can't get the job done. Luckily, Canada Goose has you covered.
SHARE