Athleisure, the comfortable aesthetic that blurs the line between the clothes you'd wear to the gym and those you'd wear to the café, has become completely embedded in the fashion world and in our wardrobes. In a matter of years, athleisure has gone from a trend to a lifestyle. 
Whether you're new to athleisure or your daily uniform consists of leggings and a sleek crewneck, we're breaking down how to build the perfect athleisure wardrobe that's packed with pieces from some of our favourite brands.
Athleisure wear: a brief definition
So what's the story behind this active-meets-urban trend that's taken over our closets and Instagram feeds? To break it down simply, let's look at the term itself: "athleisure" combines the words "athletic" and "leisure."
It means taking sporty clothing made from technical fabrics, which might normally be worn to the gym, and integrating these pieces into your everyday casual wardrobe. This effortless, versatile style has really taken off in the last few years, which can be partly owed to the yoga pants/leggings craze of the 2010s – but a lot of athleisure's credit is just due to just a general shift of prioritizing functionality and comfort in fashion.
Some brands that have paved the way for athleisure wear include Adidas, Reebok, Girlfriend Collective, and Reigning Champ.
How to Wear Athleisure Style
The five commandments of athleisure style are simple. Ready ? 
1. Comfort, comfort & comfort
Athleisure has mastered the balance of staying comfortable while still looking effortlessly put-together. The ideal athleisure look is one that says you're always on the go. It's something that can be worn anywhere: the gym, the grocery store, the office. So when you're putting together your athleisure outfit, make sure you're incorporating pieces that'll be comfortable no matter where your day takes you.
2. Oversized pieces mixed with body-tight pieces
Big pants, little shirt? Or little pants, big shirt? With athleisure, either one goes. Think baggy t-shirts and sweaters paired with tight-fitting bike shorts. Then think sweatpants or loose-fitting technical pants paired with a workout top or chic sports bra. A baggy item of clothing keeps things casual, while a body-tight element elevates your look.
3. Technical materials & brand logos mixed with classic pieces
A big part of athleisure style is showcasing the logos of the best athleisure brands, but it's important not to make logos the whole part of your look. The key to athleisure's laid-back allure is balance, so be sure to contrast branded clothing with classic, simple pieces. Plus, pair technical athletic fabrics with materials like cotton.
4. Stylish clothes with clean cuts and minimalist aesthetics
When it comes to crafting an athleisure outfit, stick with more minimalist pieces. You should invest in stylish clothing that features clean cuts and simple silhouettes, which will shine in your wardrobe as stand-alone items, but will also go with everything…making it that much easier to master the "I just threw this on!" look.
5. Avoid overly bright colors or big patterns/prints
As mentioned above, athleisure typically favours minimalism. The casual vibe of the athleisure aesthetic is generally owed to simple colour palettes, so make sure to first build the foundation of your outfit with black, white, grey, or neutral-toned pieces, before maybe adding a pop of colour. To achieve the classic athleisure look, keep busy prints or patterns to a minimum as well.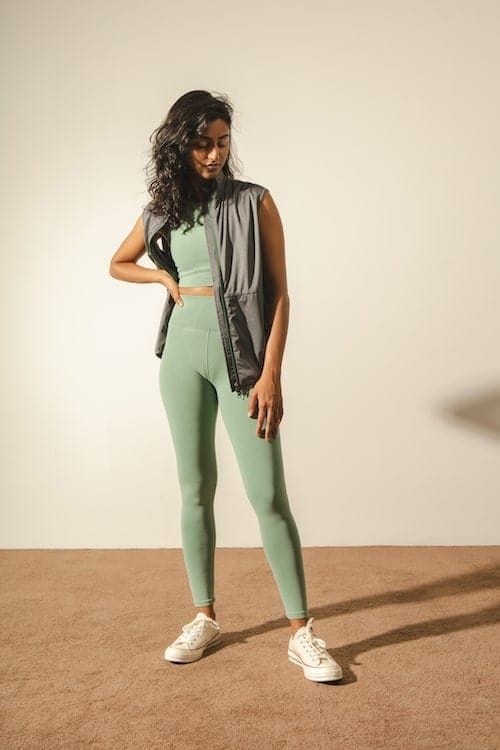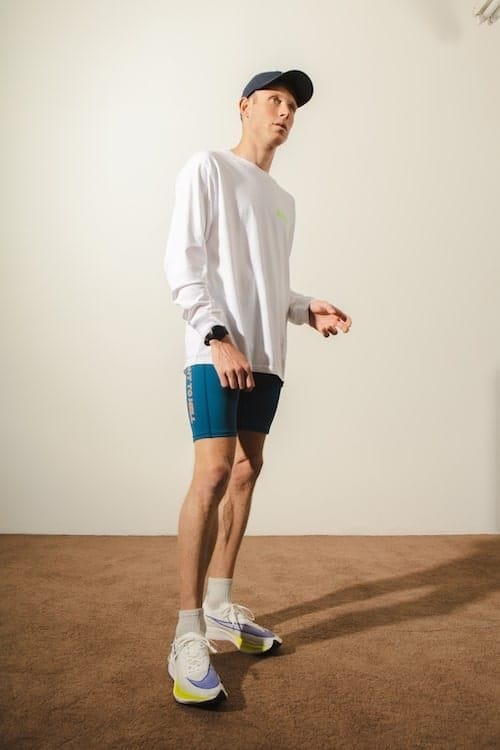 How to Wear Athleisure Style
In a world where wellness is the ultimate luxury, cool is no longer synonymous with partying until the sun comes up. It is now much more fashionable to wake up early and put on workout gear before heading out to hot yoga. Or skip the workout altogether, and head to work sporting your most stylish athletic wear.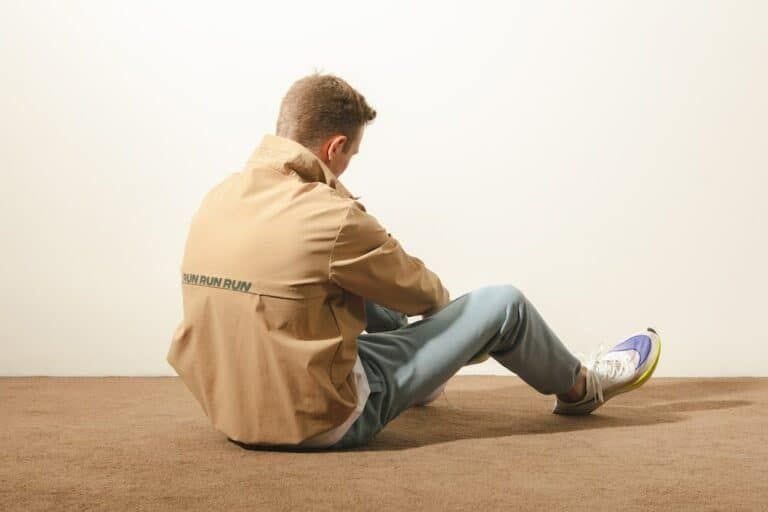 ATHLEISURE WEAR FAQ
Q: What is athleisure?
A: The athleisure trend embraces athletic clothing and turns it into stylish, minimalist, and comfortable looks that can be worn every day and everywhere.
Q: What is the difference between athleisure and sportswear?
A: Athletic clothing is at the core of athleisure style. But at the end of the day, even though the trend does feature sporty, functional clothing, the purpose of athleisure is more fashion than functionality. Sportswear is designed for sports, mainly used for sporting activities, and normally features more technical properties.
Q: What are some athleisure brands?
A: If you're looking for the best athleisure brands, look no further than adidas, Alo Yoga, Reebok, Löle, Girlfriend Collective, Praise, and Reigning Champ. They really get what laid-back luxury is all about. Check them out to start building your own personal athleisure style.
It's become clear that wearing athletic wear no longer means you've given up on style. Sure, athleisure has been touted as lazy at times (haven't we all?), but athletic brands have heavily stepped up their game when it comes to the style and technical benefits of fitness wear in order to stay at the top of this multi-billion-dollar industry. A perfect athleisure wardrobe offers the style, tech and comfort you need to confidently transition into the new season.
SHARE