You may be wondering, "what separates a meh sock and a great sock?" The answer boils down to three essential criteria: materials, purpose, and construction. As it turns out, Smartwool has spent the last 28 years perfecting all three.
In this article, we take a look at why the brand has been so successful at creating must-have socks. We also discuss who should consider wearing Smartwool socks, offer up our top three wardrobe picks, and answer your most pressing FAQs. Let's jump in!
Things to Consider Before Buying Smartwool Socks
Smartwool socks are designed for everybody. But many people shy away after seeing the price tag. So the question remains: is the cost really justified? The short answer is yes: Smartwool socks are worth the price—especially if you like to play outdoors.
The high cost is a function of materials, purpose, and construction. Smartwool uses merino wool as their primary fabric, a high-performance, natural fibre. What's more, the high-quality construction means comfort and durability are guaranteed in every pair. Finally, the brand offers a range of activity-specific socks that provide optimised performance.
Smartwool socks come in a variety of cushioning weights, ranging from ultralight to extra heavy. The latter provides more support and warmth, while the former is lightweight and fast-drying. This is something to consider in light of your natural body temperature and the choice of activity.
Our Top 3 Pairs of Smartwool Socks
The Flagship Sock
Brand Name
|
Product Type
Performance Hike Light Cushion Crew Socks
The 7" tall Performance Hike Light Cushion Crew Socks are a versatile and dependable hiking companion for all your adventures. The proprietary Indestructawool technology combines a uniquely strong construction with extended durability zones in high-friction areas, such as the arch, ankle, and sole.
Best of all, the socks are lightweight, soft, and super comfortable. The 4 Degree elite fit system ensures that you always have a performance-oriented, dialled-in, non-slip fit. Meanwhile, the Virtually Seamless toe won't cause blisters even after a long day out on the trail.
Recommended for
Hikers
Materials
12% Nylon

31% Recycled Nylon

3% Elastane
Price:
0.00$
The Everyday Athletic Sock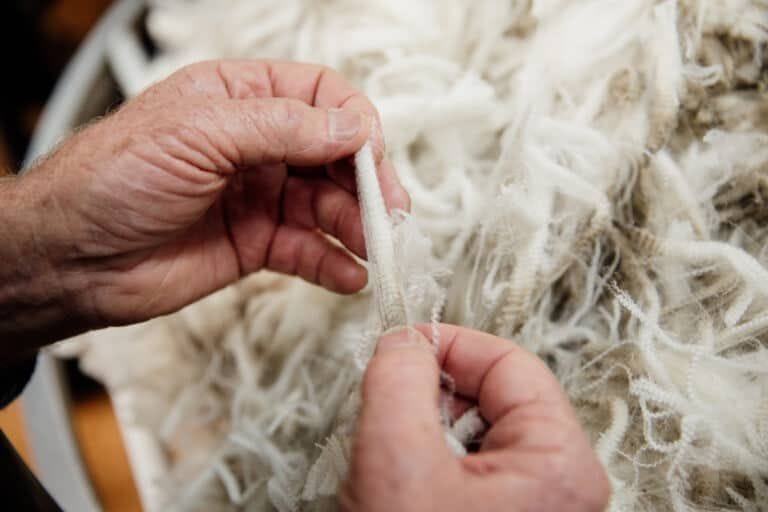 Why Should You Consider Smartwool Sock
Let's take a look at the five categories that set Smartwool apart from the competition.
Purpose
Smartwool socks were designed with adventure in mind. Over the years, they've engineered an array of products that cover the full gambit of outdoor pursuits—from biking and skiing, to hiking and trail running. Of course, choosing the right amount of cushioning is a key factor in getting the most out of your pair.
Zero Cushion
The bare minimum when it comes to feeling the ground beneath your feet. These socks are very lightweight, breathable, and often seamless. Ideal for runners.
Targeted Cushion
A highly breathable option with added support around the arch and ankle. The sole is reinforced to reduce wear and tear over time.
Light Cushion
Offers a moderate degree of cushioning, perfect for weekend trips.
Full Cushion
Full cushioning is designed to absorb impacts over more difficult and rocky terrain.
Extra Cushion
Heavy cushion socks offer substantial shock-absorption perfect for long-distance hiking adventures.
Maximum Cushion
Extra-heavy styles are designed for serious mountaineering or ice-climbing, providing a maximum amount of cushioning and warmth in sub-zero temps.
Additionally, Smartwool socks come in a variety of heights, including:
No Show

Low Ankle

Ankle

Mid Crew

Crew

Tall Cre
Warmth
Merino is a natural "hollow-fibre", making it exceptionally good at trapping air.  Few, if any, synthetics can compete with the many qualities that merino boasts. And, unlike cotton, merino manages to maintain its warmth even when wet; it can soak up to 30% of its weight in moisture without losing the capacity to insulate.
Indeed, this type of wool effortlessly tows the line between breathability and insulation.
Moreover, Smartwool socks come in a variety of thicknesses (see above). This makes it easy to hone in on the right level of insulation based on activity type, climate, and personal physiology.
Moisture Control
Merino wool is unbeatable when it comes to eliminating odours, retaining warmth, and managing moisture—and where better to leverage these features than on your feet?
If you plunge into an unseen puddle—the inevitable fate of every hiker—merino dries quickly due to its exceptional moisture wicking abilities. This same trait also allows it to draw sweat away from your skin.
Comfort
Smartwool socks feature a differential construction; a highly breathable upper is typically combined with a thicker, more supportive sole. The thick arch supports—known as elasticized arch braces—add even more form-fitting comfort.
Durability
When it comes to durability, Smartwool socks deliver. In fact, if you're wondering why their products aren't 100% merino wool, well, it's actually a question of durability. Smartwool incorporates a percentage of nylon into each garment to increase its longevity. Nylon is a lightweight polymer known for its incredible strength.
What's more, Smartwool stands behind their products; each pair is backed by a 2-year warranty.
Style
If there's one thing hikers love, it's loud, vibrant, and—dare I say—psychedelic patterns. Not only is it more fun than drab shades of grey, it allows you to quickly locate any misplaced items in the woods.
Take a tour through the pantheon of Smartwool socks and you'll quickly notice their flare for quirky design. Patterns abound—from Aztec-inspired mosaics to comic book motifs. And, yes, of course, there are the usual single-block colourways for the more conservative among us.
What do users have to say?
Despite their use as an adventure sock, Smartwool products can be worn on a daily basis.
Not only for hiking! This is a great everyday sock: warm, durable, seamless, well-fitted and light cushion. I always add a pair to a gift, birthday and Christmas. Once you start wearing Smartwool, you don't want to wear any other brand.
The best socks money can buy. These fit great, are durable, great cushioning, and look good. Yeah, they are expensive, but they will perform better and last longer than your regular socks. No brainer if on sale.
FAQ
Q: What is special about Smartwool socks?
A: For nearly three decades, Smartwool has been making socks known for uncompromising quality, versatility, and durability. Whether you're a hiker, skier, cyclist, or runner Smartwool offers a range of specialised models to keep up with the demands of your sport.
Besides the superior construction, their merino-blend fabric does a remarkable job of managing moisture across all sorts of weather conditions. What's more, merino is extremely breathable and features natural, odour-resistant qualities to keep your feet feeling as fresh as possible.
Q: Are Smartwool socks itchy?
A: Unlike the wool found in grandpa's sweater, merino is not itchy. This comes as a shock to many people who grew up believing that wool and itchy were synonymous. Granted, for the most part, that's actually true.
But the itch factor isn't intrinsic to wool itself. Rather, it has to do with the thickness of the fibres which are, as you may have guessed, incredibly thick. In contrast, merino fibres are very fine. These fine fibres have much greater flexibility, meaning that the strands won't be incessantly poking at your skin.
Q: Is Smartwool the same as merino wool?
A: Smartwool is a brand; merino wool is a fabric. That said, Smartwool products contain a high percentage of merino wool. The brand uses merino as its primary fabric while also including elastane for stretch and recycled nylon for durability.
Q: Can Smartwool socks go in the dryer?
A: First and foremost, always make sure to read and follow the care instructions included on the product. With that caveat out of the way, the answer is yes: Smartwool socks can (for the most part) safely go into the dryer. Make sure to use a tumble dry, low heat cycle.
Air drying is recommended, however, as it's less abrasive on the product and has a lower environmental impact. Here's a few more tips:
Machine wash warm or cold, inside-out

Don't bleach them

Don't iron them

Don't dry clean them
Q: Is Smartwool ethical?
A: In stark contrast to other modern brands, Smartwool manufactures all of their products in the U.S.A. Their flagship atelier is nestled in the heart of the Colorado Rockies, eliminating the chance of abusive labour practices in the developing world.
As for the merino wool used in their products, it's ethically sourced from a variety of sheep farms across the globe, from New Zealand to Uruguay. These farms practise responsible and renewable shearing and are held to high standards by the company.
Smartwool also supports a broad array of community initiatives, including ELK, Outdoor Afro, The Conservation Alliance, and many others. To learn about Smartwool's social impact and initiatives, check out their 2030 roadmap.
Conclusion
The bottom-line is this: Smartwool socks are an excellent investment in comfort and function—especially for those who love to play outside. Yes, the price can be a little daunting. But these socks are built to last, giving you a better return on investment when compared to a cheap and lacklustre alternative.
What we especially love about Smartwool as a brand is that they stand behind their products. This fact, combined with their many environmental and social initiatives, elevate them well beyond the scope of a simple stocking stuffer. Sock on!
SHARE