Smartwool Makes a Difference By Judith Kasiama - Founder of Color The Trails
I was born in the Democratic Republic of Congo near the Equator, and didn't have my first experience with winter until the age of fourteen. I finally met real winter in Boston and learned that "layering" meant dressing properly to walk to the grocery store and have fun in the snow.

As a Black woman who advocates for diversity and inclusion in outdoor spaces, I often hear that Black People "don't do" winter, and it prevented me from enjoying winter activities for many years. When I first organized spring, summer and fall hiking events for Colour the Trails, I never planned anything during winter. Sadly, through my own fear of winter, I perpetrated a stereotype.

Having gear that works with my perpetually-cold body to keep me warm (or cool) is essential for hiking, camping, ski touring, and resort skiing. Recently I tested the new Smartwool Intraknit line—and fell in love right away! Intraknit protected me from the cold, but stayed breathable on rapid elevation gains when I would start heating up quickly. It maintains a perfect core temperature and a great next-to-skin feel, like wearing your favourite pajamas on top of a mountain (except that Intraknit is high-tech and stylish).
As the world reverts to single-use plastics due to COVID, I was thrilled to discover that the Intraknit manufacturing process reduces waste materials significantly. The Smartloft mid-layer vest and pullover insulator are made with recycled wool leftovers. Smartwool's balance between sustainability, eco-friendliness, performance, and fashion is impressive. The 3D knit design means there are barely any seams that might chafe. Mountain weather is always changing, and body-mapping ventilates and insulates with Merino wool, keeping me dry and comfortable.

Not only am I breaking winter stereotypes, I'm using this moment to educate people in my community about products and gear that will allow them to enjoy the beauty of outdoors in any season. And to show that winter is truly enjoyable and accessible—if we take a moment to learn how to dress for it.
Merino wool naturally regulates body temperature by keeping you warm in cold weather, yet wicks sweat and lets heat escape quickly when it's hot. Plus, it's naturally odour-resistant, keeping you performing in dry comfort.
Environmentally Friendly Performance
Merino wool is 100% natural &  offers great technical performance for outdoor pursuits in all kinds of weather. Special Merino sheep grow wool that is fine, insulates, and feels ultra-soft against the skin. Merino wool is regenerative, made up of proteins and amino acids, and naturally breaks down in water and soil—perfect for making responsible natural performance apparel.  
Ethical, Soft and Sustainable
Smartwool partners with the New Zealand Merino company, who developed ZQ-certified wool. This means the Merino wool found in luxuriously soft Smartwool garments was produced while caring for animals, people and the planet at the highest standard.
Build your Base for Adventure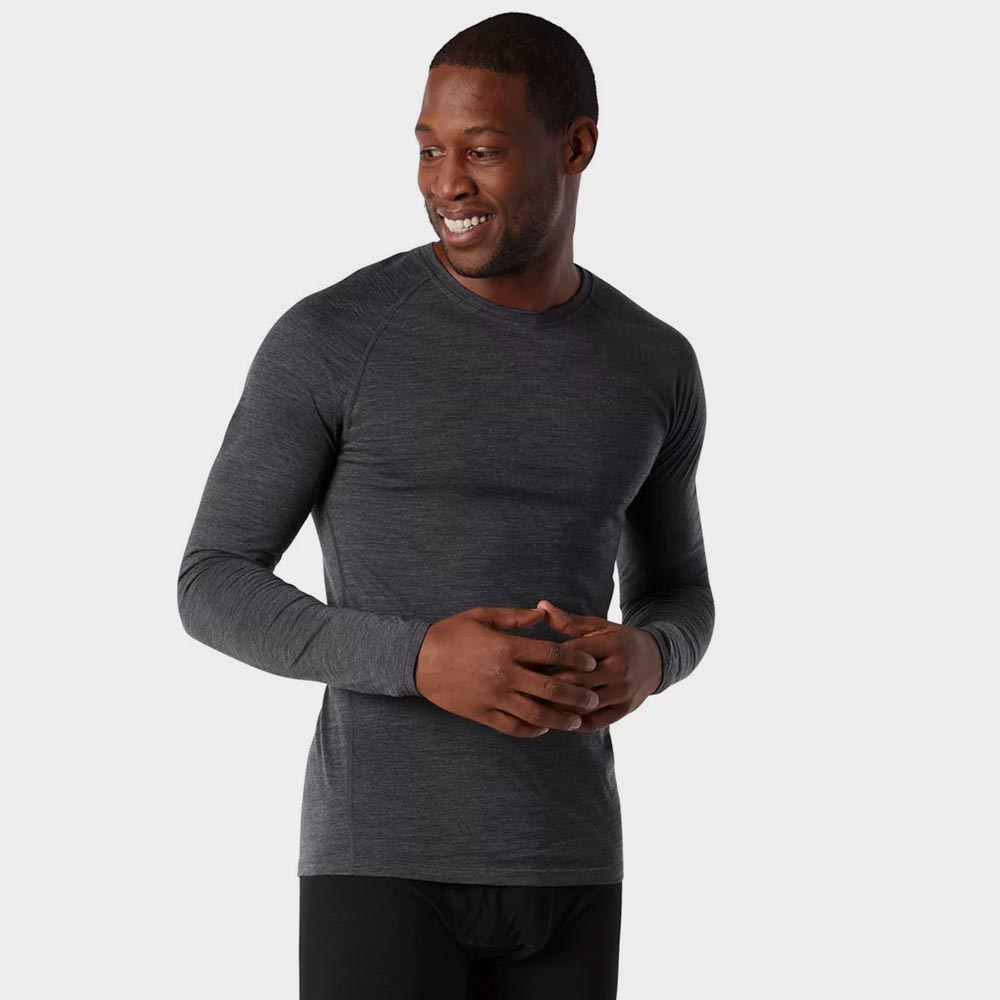 Merino 150
Smartwool's lightest-weight baselayer designed to be worn in warmer conditions or layered in the cold
Great for high aerobic activities like running, cycling, or Nordic skiing
Baselayer (form) fit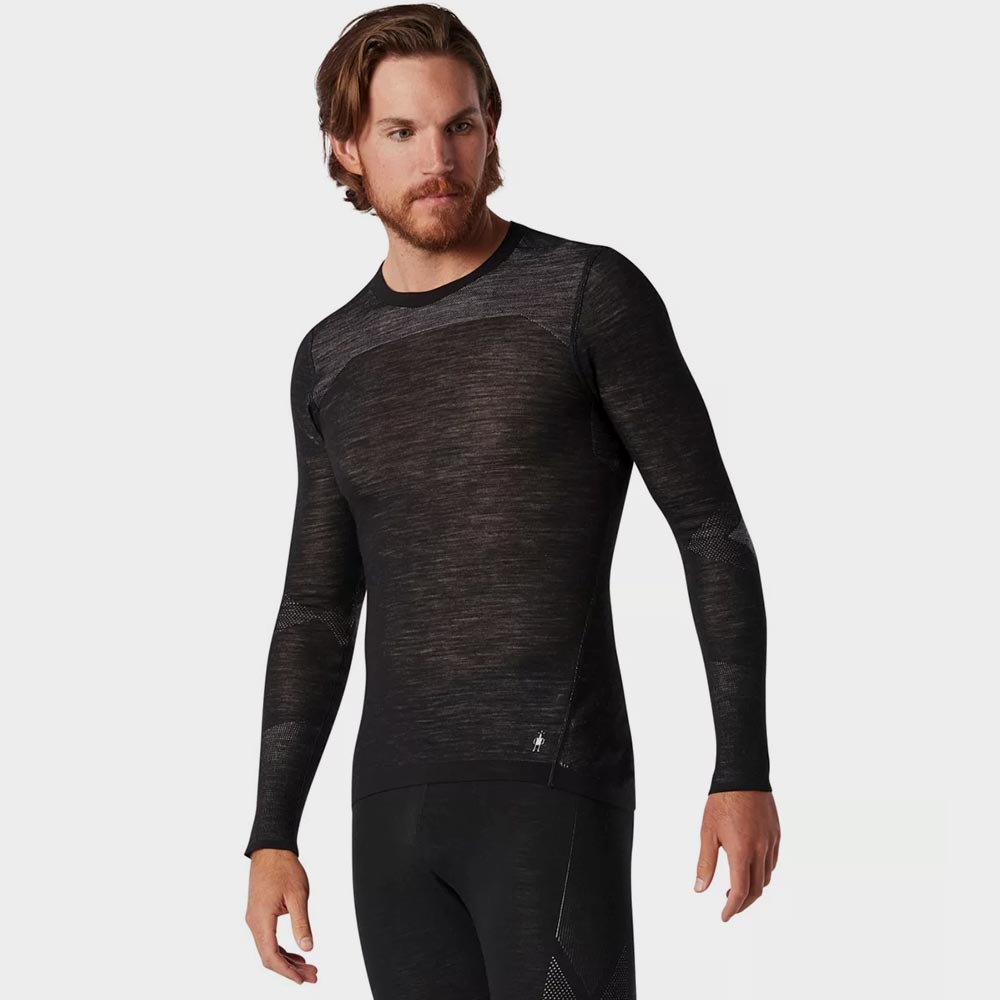 Intraknit ™ 200
3D-knit ventilation makes intraknit™ Smartwool's most breathable, quick-drying, cold-weather base layer
Great for cold weather running, skinning up, or Nordic skiing
Seamless articulation provides a performance fit without feeling restricted
Merino 250
Smartwool's heaviest-weight, 100% Merino baselayer
Great for cold-weather activities like downhill skiing or snowboarding
Baselayer (form) fit
Insulated with Merino wool, Smartloft midlayers provide breathable warmth offered in vests, jackets, hoodies or parkas. The insulation is made sustainably with recycled Merino wool trimmings, and keeps you warm even when damp.
Smartwool high-quality Merino wool socks are packed with features, from carefully-crafted toe seams, Indestructawool™ durability technology, a lock-fit platform with less slippage (in the PhD® line), and women-specific fits. Plus, Smartwool is incorporating a new mesh that improves circulation, and a new arch elastic for a better fit.
Smartwool : In The Field, Brand Story