Where our clothes come from is a question we ask ourselves more and more these days. It used to be taken for granted where (or how) our clothing was made. But today's consumers, with the help of top outerwear brands, are educating themselves on what goes into making the latest technical shells, hiking boots, and other eco-friendly clothing. Adventurers want to know what materials their packs are made from, and skiers want to know where the down in their jacket comes from. After everything nature has given us, we need to do our best to conserve it.
Outdoor brands have taken it upon themselves to change the way things are done. Recycled fabrics, sustainable methods of production and ethically sourced materials are the way of the future. Environmental initiatives and partnerships with environmental organizations make these 12 eco-friendly clothing brands worth discovering.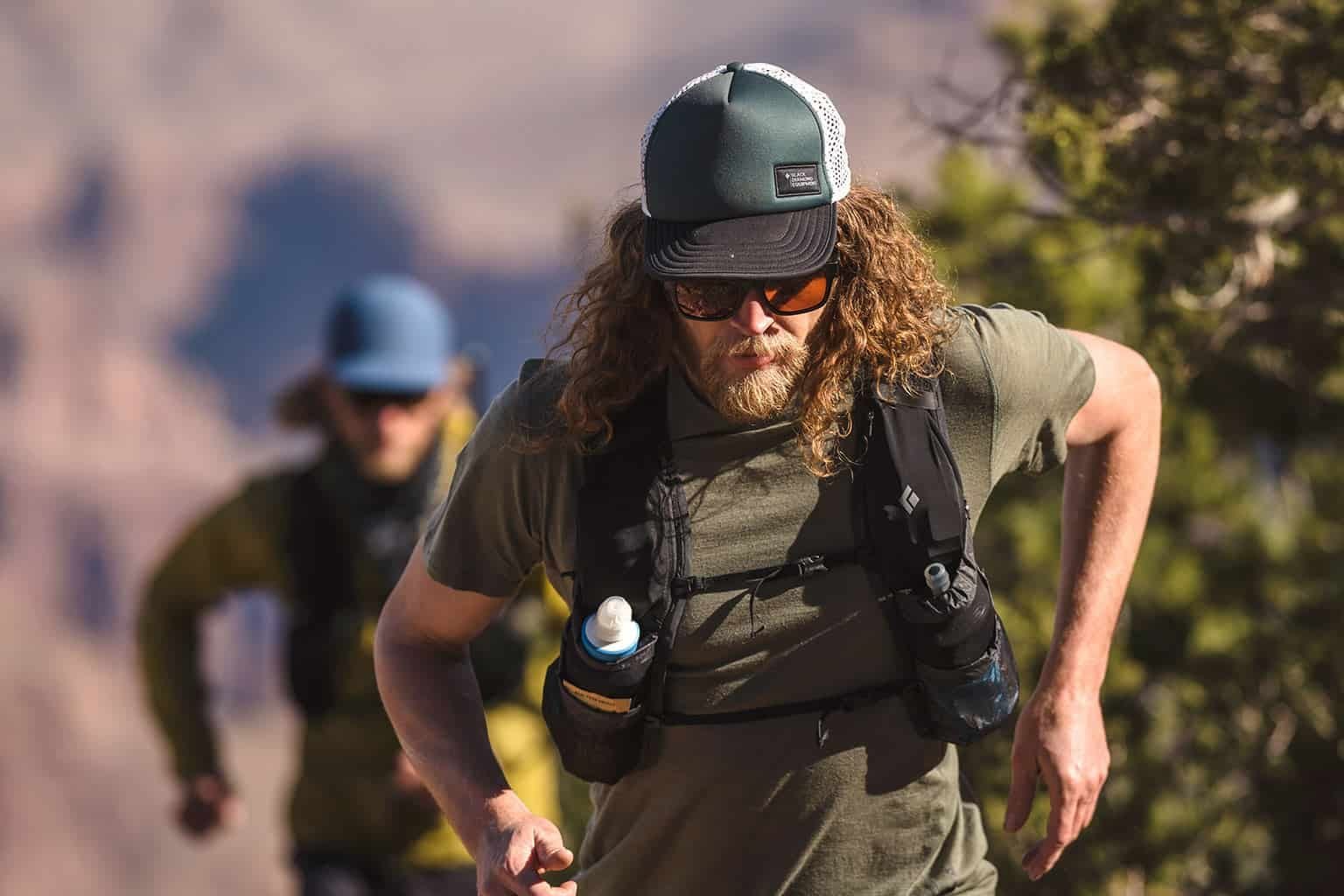 Sustainability is a big part of Black Diamond's vision for the future. In 2005, Black Diamond founded the Outdoor Industry Association's Climate Action Corps, an organization that advocates for sustainable recreation practices, trade policy, ethical business innovation and increasing outdoor participation. Everything from the materials to the various means of production is aimed at lowering the brand's carbon footprint. Every piece of apparel features at least one Bluesign approved material, and they have partnered with over 25 organizations who advocate for conservation, equality, and inclusion. Black Diamond has made it their mission to protect the environment we play in, from the mountains to the trail with eco-friendly clothing.
Founded by Jake Burton Carpenter in 1977, Burton has big plans to minimize the impact they make on the planet. Their eco-friendly clothing features 78%  bluesign approved materials and they hope to increase these numbers in the coming years. They already use 100% responsibly sourced down, and they are well on their way to attaining other goals, like using 50% recycled polyester and 80% recycled content packaging. But it goes beyond the means of production. Burton has a lifetime policy in place which is aimed at not only keeping you on the mountain but at repairing any damaged goods so that they can see a longer life. For those products that are damaged beyond repair, they divert 60-85% of each board from landfills by re-purposing the materials.
Columbia
Columbia is a seasoned veteran in the outdoor apparel industry and as such, they've taken it upon themselves to guide other brands towards a more sustainable future. The brand is a founding member of the Sustainable Apparel Coalition that developed the HIGG measuring guide used to analyze the impact their methods of production have, and how they can be improved to offer eco-friendly clothing that is more environmentally and socially responsible. Their latest collection of rainwear is made using natural fibers and sustainable materials that reduce the jacket's emissions by 48%. They've begun using a digital development process in an attempt to increase production while also reducing physical waste. Like many outdoor brands, they are using more and more bluesign approved materials and 100% Responsible Down Standard Certified down.
Helly Hansen has a rich heritage of quality and innovation going back over a century. From nautical to alpine pursuits, their gear is designed to protect you against everything that nature has to offer. And now they're doing everything they can to protect nature. Currently, 100% of the down used is Responsible Down Standard certified and 85% by volume of their fabrics are bluesign approved. 100% of the merino wool used is ZQ certified which is wool that is traceable, sustainable, socially responsible, and ethically sourced. Their targets in the coming years include the use of synthetics made from at least 50% recycled raw materials. They are also members of the Sustainable Apparel Coalition, and along with a number of other industry leaders, aim to increase their efforts to create more sustainable and environmentally conscious methods of production that produce eco-friendly clothing.
Mountain Hardwear is made for conquering everything from backcountry adventures to mountain expeditions. But in order to keep doing that, they've taken it upon themselves to do what they can to protect our natural playgrounds. By 2022, they aim to produce 60% of their products using recycled materials, and by 2024 they're hoping that they can jump up to 80%. They continue to support organizations like Alpine Club of Canada, Association of Mountain Guides, and Protect Our Winters Canada, who have made it their mission to "protect the mountains and support the people who live and play in them."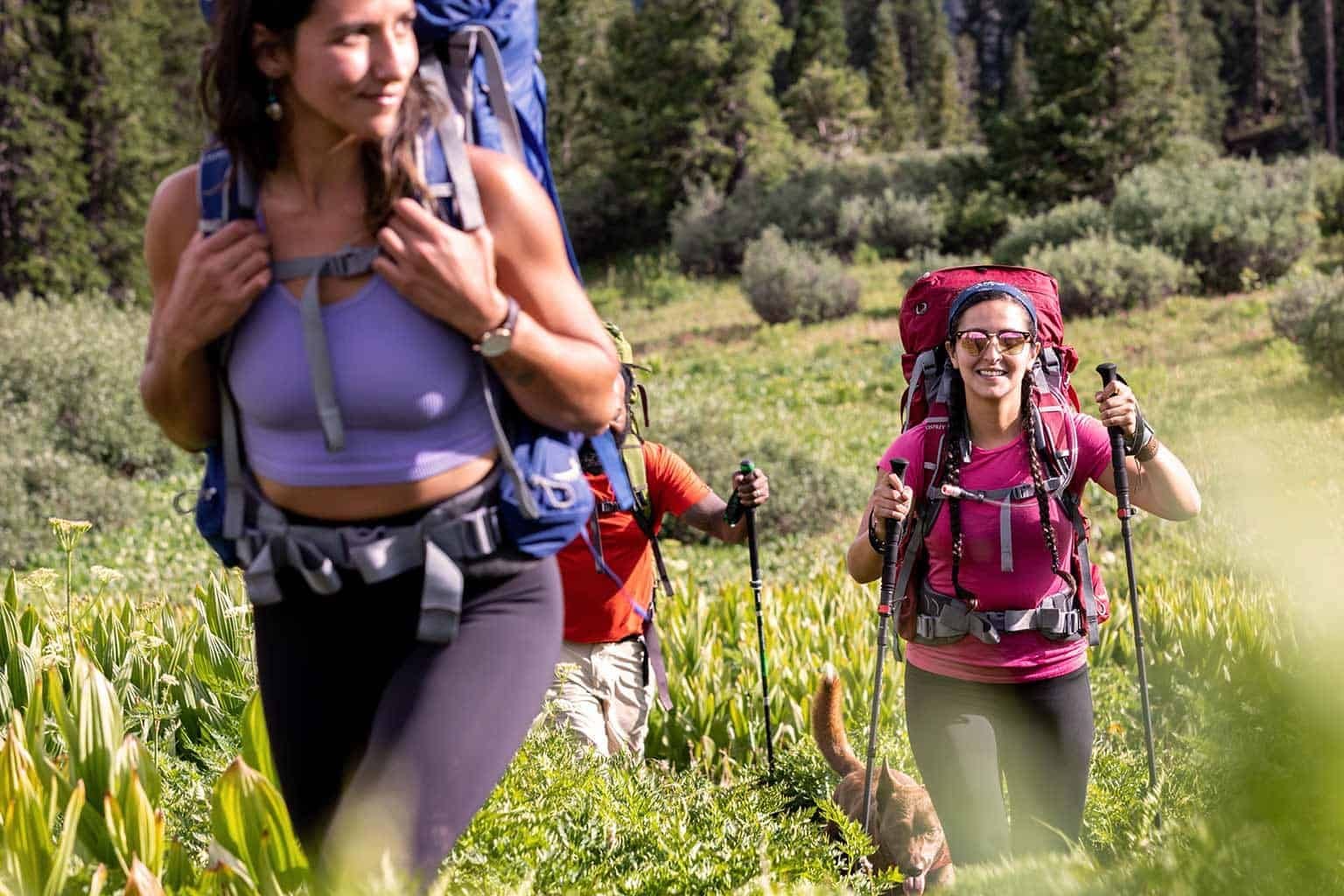 Wherever adventure takes you, Osprey has your back. For remote expeditions or urban adventures, they want to ensure no essentials are left behind, and they want to do that in the most sustainable ways possible. They use as many bluesign approved materials as they can in their production, and all recycled materials are backed by the Global Recycled Standard, a third-party organization that ensures the materials, and the production process meets their social and environmental standard requirements. They also back the quality of their gear with a number of end of life organizations that aim to minimize landfills through repair programs that give defective or broken packs a second life.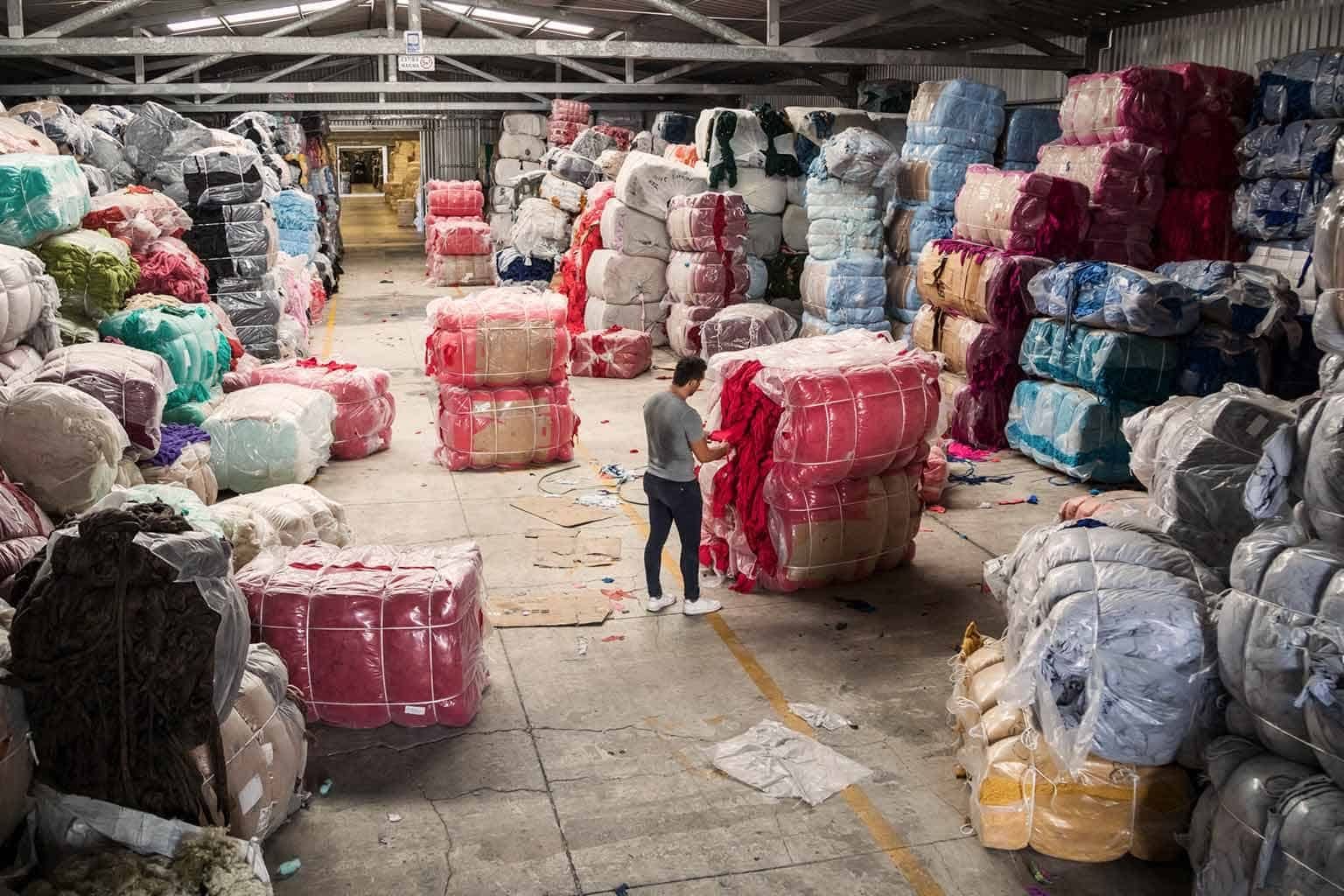 Recognized as an eco-friendly cothing brand since its inception in the 1970s, Patagonia's gear and apparel is made of 68% recycled materials. The brand recently acquired a Regenerative Organic Certification (ROC), and it plans to expand its cultivation to use more and more organic fibers in the making of its clothing. Its Worn Wear program, already in place in the U.S., lets customers return used and worn-out clothing, which is repaired and resold to new buyers. This initiative extends the life of products and reduces the environmental footprint of each piece. While Patagonia is already doing a lot for the planet, the green brand plans on doing even more. It has an ambitious goal of going completely carbon neutral by the year 2025– that includes its supply chain, and the use of only recycled materials.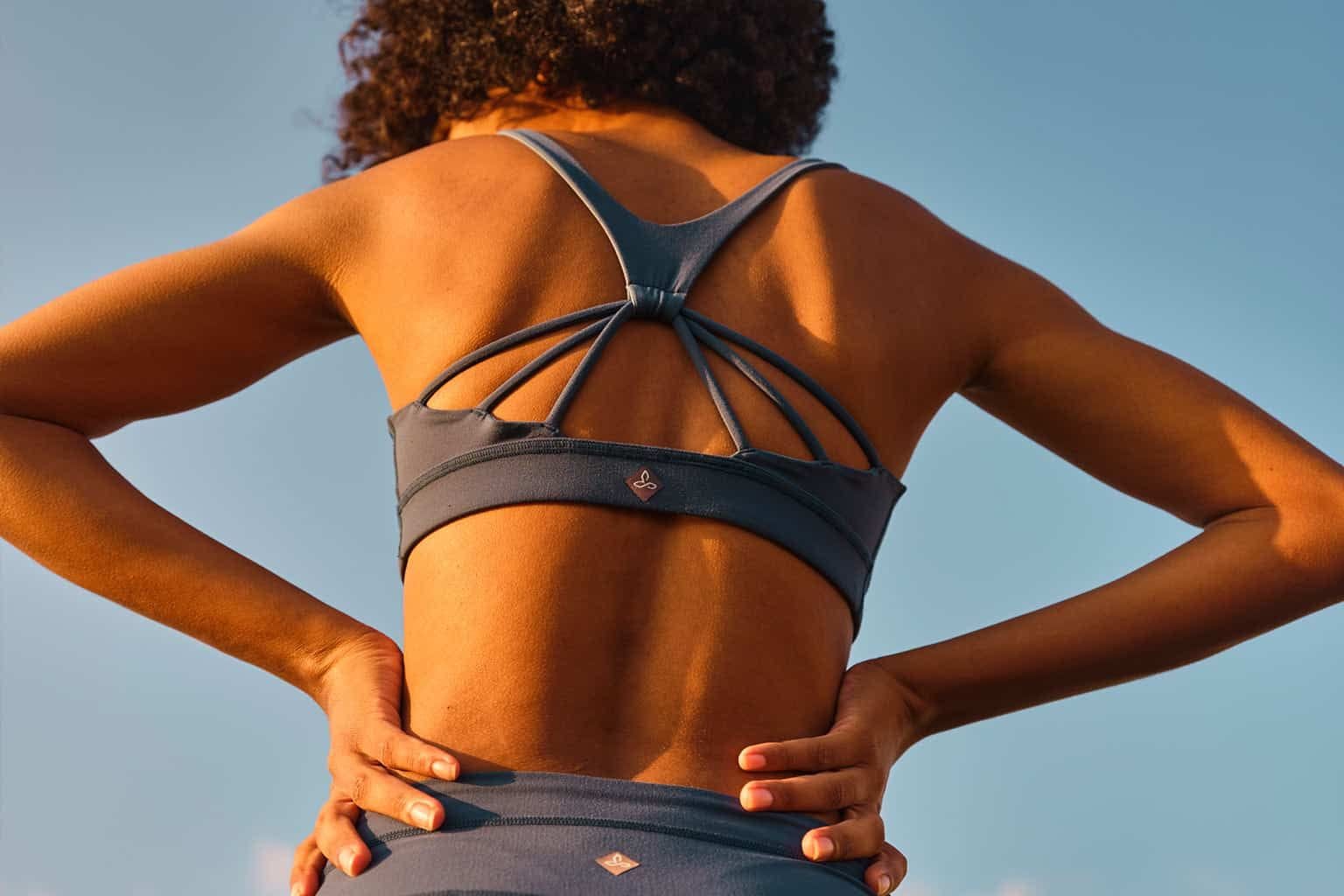 Going green from the start (1992), prAna relies on 4 pillars to achieve eco-responsibility. Its basic principles are to use recycled, organic, natural and single-fiber materials (rather than blends, which are less easy to recycle). For prAna, respect for the planet goes beyond the manufacturing of eco-friendly clothing, which is why it also focuses its efforts on educating its customers about responsible consumption and circularity of products. The brand deals with Fair Trade certified manufacturers and supports non-profit organizations that work for the planet. prAna's efforts are paying off: 45% of the clothing in the collection is made in Fair Trade factories, 21% of the fabrics used are bluesign certified, responsible packaging has eliminated 4 million polyethylene bags in 2019 alone, and thanks to a partnership with The Renewal Workshop since 2016, 44,000 kg of clothing waste has avoided landfills.
Certified as a climate-neutral company since November 2020, Rab is committed to achieving the zero emissions target by 2030. The brand offsets its emissions through carbon credits. Carbon credits support projects that reduce or eliminate emissions, such as expanding renewable energy and conserving vital forests and carbon sinks. Achieving net zero emissions means that Rab will no longer emit greenhouse gases by actually removing carbon. The brand recently transitioned to using renewable energy for its headquarters and distribution center operations. The down and fabrics used for the brand's products are now recycled and ethical. Finally, plastic is quietly being phased out in Rab's product packaging as the brand has cut its use in half, instead relying on recycled alternatives.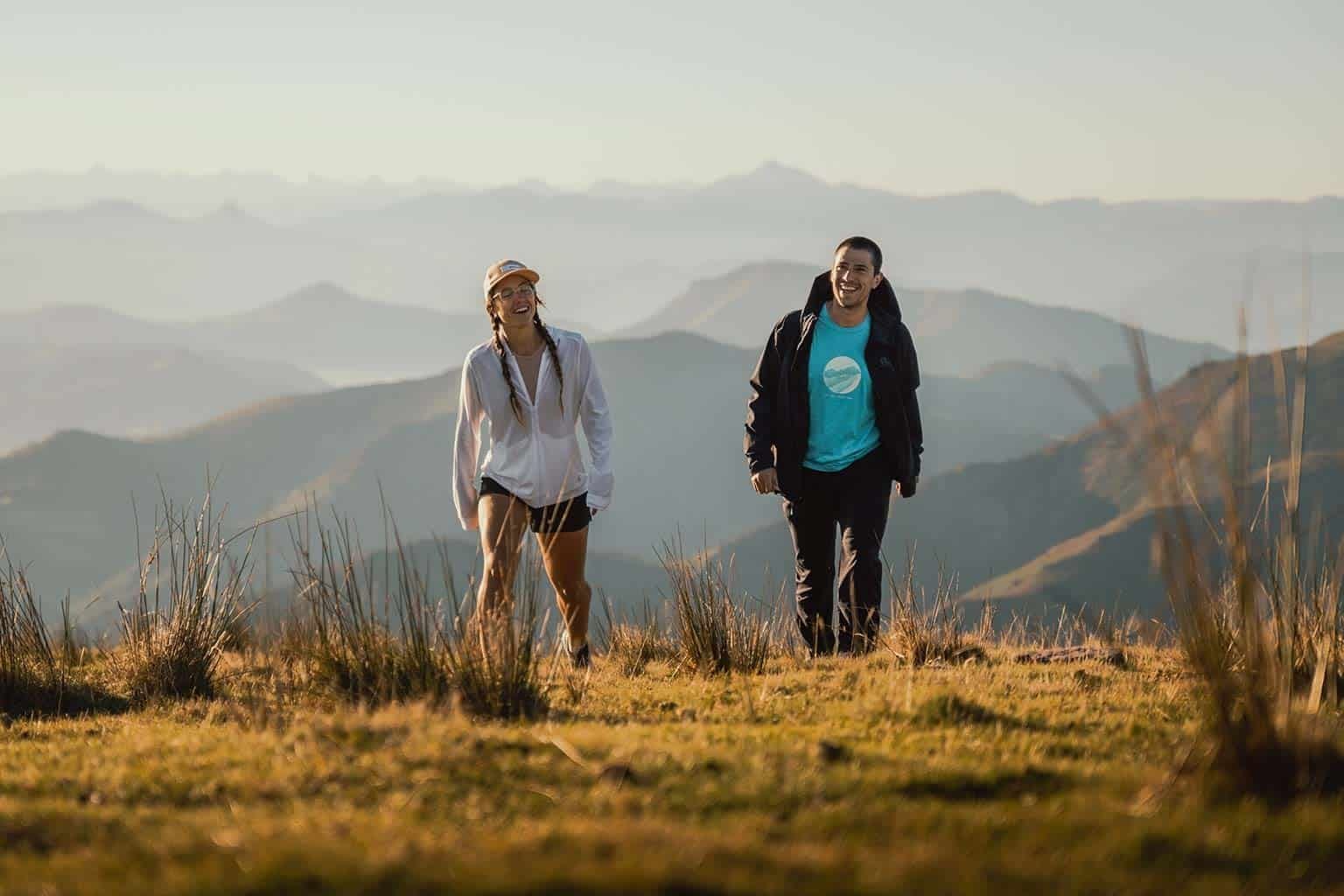 Salomon's path to environmental responsibility began in 1999. Since then, the brand has joined various environmental programs that follow strict codes of conduct. 2019 was a pivotal year when their first collection of eco-friendly clothing and footwear made from recycled and organic materials was launched. Next, they have their sights set on footwear and ski equipment made entirely from recycled materials. The brand has also set a goal to reduce its carbon emissions by 30% by 2030 and to be completely carbon neutral by 2050.
The North Face dreams of a greener world and is doing everything they can to achieve it. The brand aims to create eco-friendly clothing and equipment collections made entirely of recycled or reclaimed materials by 2025. They've announced that all synthetic materials will be recycled by 2023–these plans include using 80% recycled nylon and 100% recycled polyester, all while continuing to expand its use of reclaimed wool and down. The North Face also wants to position itself as a pioneering brand in the circularity of its products by introducing its first collection completely designed to be recycled in 2022.
Thule
Thule wants to contribute to a more sustainable world by creating high-quality products that are responsibly made with the least impact on the environment. In order to attain their objectives, Thule has partnered with bluesign and is committed to 3 fundamental principles: taking action for the climate, clean energy, and responsible manufacturing practices. By the end of 2021, the brand is aiming to reduce it's C02 emissions by 65%, and hopes to use 100% renewable energy in all its production facilities. Finally, Thule is hoping to reach a 96% recycling rate by gradually reducing its waste production, and hopes to hit zero waste by 2030.
Eco-conscious living isn't one size fits all. Here at Altitude Sports, we are all about offering solutions for outdoor enthusiasts looking for ways to reduce their carbon footprint. Be sure to check out the eco-friendly clothing selection on our website and browse sustainable gear to bring you one step closer to nature.
SHARE