If you're an outdoorsman (or woman!) who loves roughing it but still wants to be caught up with all the best gadgets for outdoor geeks, we understand you. Camping gadgets are useful for everything from making sure your water is purified to ensuring you don't get lost in the backcountry. 
Below, we've selected the best gadgets and tools to make sure your next trip is a hit. From the portable Moka pot to the ultra-bright headlamp, these gadgets will ensure you spend every minute of your next trip in nature-filled bliss.
Top 5 Outdoor Gadgets for Camping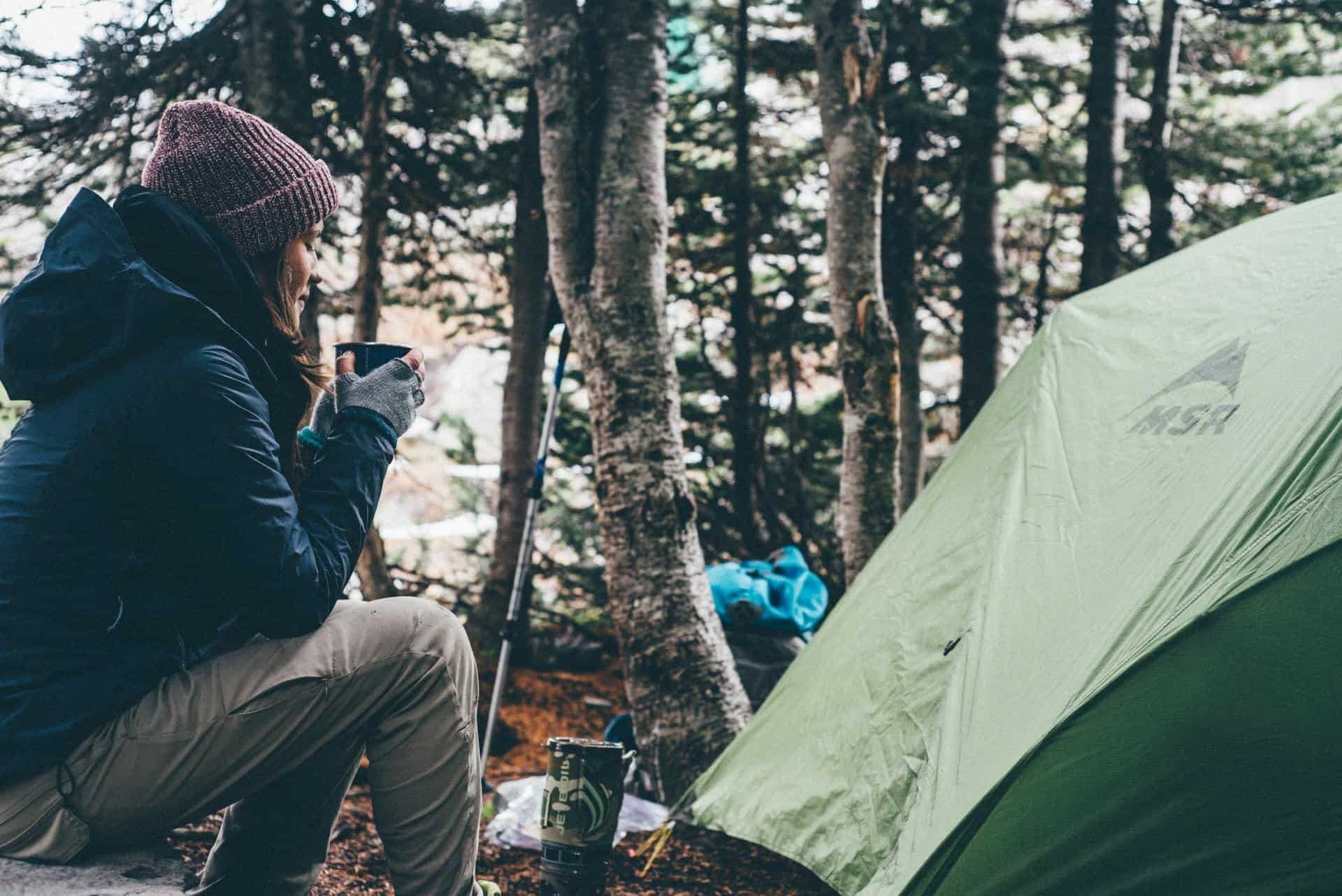 1. Leatherman Skeletool KBX Pocket Knife
Outdoor enthusiasts looking for a lightweight everyday knife will appreciate the Leatherman Skeletool KBX Pocket Knife. Made with 420HC stainless steel, it's durable, easy to sharpen, and corrosion-resistant. The blade also locks into place and has to be manually unlocked to fold away for added safety. Finally, it has a removable clip that you can attach to your belt loop or pocket to keep it handy.
Price:
0.00$
Pros
Lightweight

Safe lock

Removable clip
2. Silva Explore 4RC Headlamp
The versatile Silva Explore 4RC Headlamp is perfect for running, cycling, or hiking at night. The 400 Lumens brightness illuminates up to a distance of 85 metres, helping you see far ahead and stay safe. 
The 4RC runs on a 700mAh battery, which can easily last you an overnight trip without needing a recharge. There are also several attachment options and several different light settings, from night vision and map reading to floodlight and red light modes.
Price:
0.00$
Pros
Many settings

Long battery

Extra bright
3. GSI Outdoors Glacier Stainless 12 Cup Percolator
Going camping with the whole family? Then the GSI Outdoors Glacier Stainless 12 Cup Percolator is perfect for serving up coffee or tea to the entire crew. If it's too big for you, there's also a 6 Cup Percolator option. Some outdoor-ready features include a heat-resistant silicone handle for lifting and pouring, rugged marine-grade stainless steel, and a Perc-View knob that lets you adjust the strength of your brew.
Price:
0.00$
Pros
Durable

Silicone handle

Adjustable
4. MSR Pocket Rocket Stove Kit
It wouldn't be a camping trip without a meal cooked outdoors, and for that you'll need the MSR Pocket Rocket Stove Kit. This convenient kit gives you all the cookware you need while in the backcountry, including two dish sets with mugs, bowls, sporks, and a cooking pot. The included PocketRocket Stove boils one litre of water in just three and a half minutes and works even in windy conditions.  
Everything fits compactly inside the two-litre aluminum pot and weighs just 732 grams (25.8 ounces), not adding too much pack weight.
Price:
0.00$
Pros
Convenient

Lightweight

High-quality
5. Suunto MB-6 Global Compass
Real outdoor geeks love a compass, and it doesn't get much better than the Suunto MB-6 Global Compass. It's compact, sturdy, and fits nicely in your pocket. The needle corrects itself quickly and works well even with some tilting, which is convenient when you're on the go. The luminous markings also make it easy to use in low-light settings.
Price:
0.00$
Pros
Self-correcting

Compact

Durable
Cons
Too big to hold in your hand
6. Ortlieb Dry-Bag PS10 - 22L
The lightweight Ortlieb Dry-Bag PS10 22 Litres is perfect for days spent on the water. The bag sits upright and has a broad opening for easy packing and unpacking. The material is made from abrasion-resistant PS10 fabric that can be dropped and dragged and still hold up well. 
You can trust these bags to protect your gear and belongings from dust, moisture, and water. The Ortlieb PS10 dry bags also come in sizes ranging from 3 litres, 7 litres, and 12 litres.
Price:
0.00$
Pros
Waterproof

Abrasion-resistant

Easy to pack
7. MSR Thru-Link Inline Water Filter
Transition your hydration bladder to a gravity filter with the MSR Thru-Link Inline Water Filter. This handy gadget removes micro plastics, pathogens, and particulate matter from water to prevent you from getting sick. It simply clicks into any hydration reservoir and filters on the go. It's one of the most lightweight options for a water filter, weighing only 2.5 ounces.
Price:
0.00$
Pros
Ultralight

Filters well

Convenient
Cons
Doesn't include hydration bladder
8. STS Aeros Pillow Premium Large
The comfortable and compact Sea to Summit Aeros Pillow Premium Large is the ideal camping or travel pillow. It has a small pack size (about the size of your fist) but inflates to give a good amount of support. There's a curved shape for more comfort, and the scalloped bottom edge makes the pillow stay centred whether you're a side or back sleeper. Plus, it's super lightweight at only 3.7 ounces.
Price:
0.00$
Pros
Comfortable

Compact

Lightweight
9. Aftershokz Aeropex Open-Ear Endurance Headphones
If you're like most people, you like listening to music when you're out running or cycling. Thanks to the open ear, bud-free design, the Aftershokz Aeropex Open-Ear Endurance Headphones are perfect for keeping you safe and spatially aware. They're also waterproof with an IP67 rating and have 8 hours of battery life. The Bluetooth range works up to 10 metres and the sound quality is enhanced by PremiumPitch 2.0+ technology. 
Price:
0.00$
Pros
Waterproof

Long battery life

Good design
10. Biolite Charge 20 Pd Power Bank
Frequent travellers and outdoor enthusiasts alike will appreciate the small but mighty Biolite Charge 20 Pd Power Bank. It can charge multiple devices quickly, is lightweight, and is FAA Carry-On Compliant. It's perfect for when you need to carry something light to charge your phone, plus there's a Flexlight to use as a mini flashlight. Keep in mind that the charging cable is USB-C instead of the standard micro charger.
Price:
0.00$
Pros
Lightweight

Fast charging

Easy to carry
Wrap Up
Venturing in the outdoors is always better when you're prepared with the best gadgets for outdoor geeks. We've chosen this wide range of devices to keep your electronics charged, water filtered, and path illuminated when you're out on your next adventure. The products here are all lightweight, comfortable, and durable enough to be great companions when you're out exploring.
SHARE