For the student or the stylish professional, you can't help but admire the elegance and timeless style of Matt & Nat's backpacks.
It goes without saying that they make beautiful bags, but most of all Matt & Nat is recognized for their vegan designs and use of recycled fabrics. Whether I'm heading into town, travelling or attending a special event, I've got a Matt & Nat bag for every occasion.
These 10 picks from the Dwell, Vintage and Canvas collections are my favourites thanks to their practicality and durability, and I'm willing to bet they'll be a hit with the ladies in your entourage.
Brave Backpack – The Popular One
The brave backpack is all over campus. It's not surprising given its roomy main compartment that's got plenty of room for a laptop and some textbooks. The zippered front pocket is perfect for storing your headphones, keys, wallet and other essentials.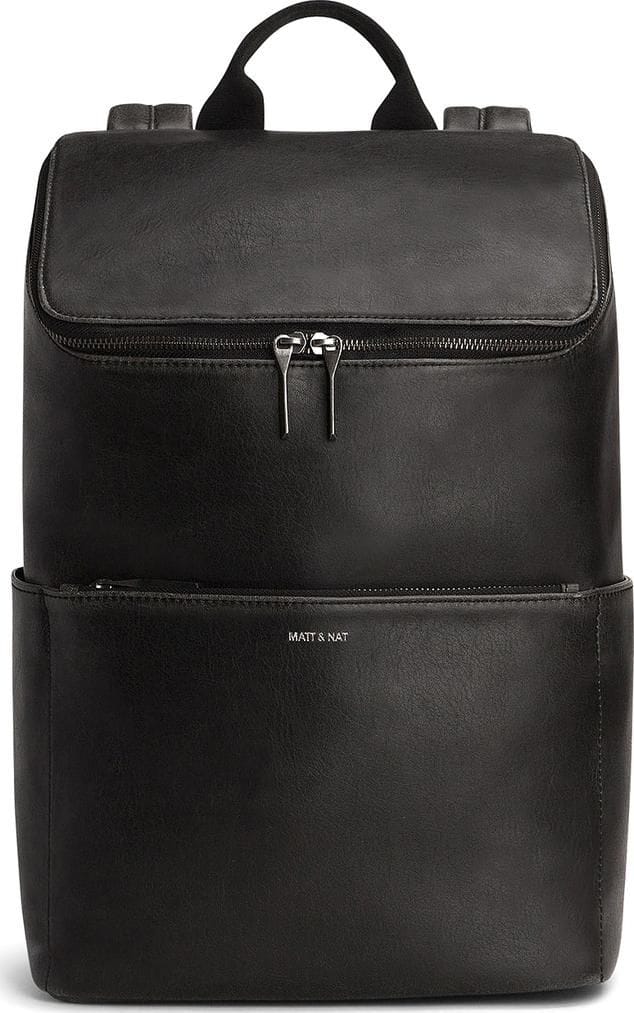 Dwell Collection
July Backpack– Petite and Cute
The perfect choice to carry around your essentials while you're vacationing in Spain, or to make you think you're already there. The July backpack is perfect for a stroll through the city. With its zippered front pocket and stylish shape, I already see this medium-sized pack taking the limelight during your spring photoshoot.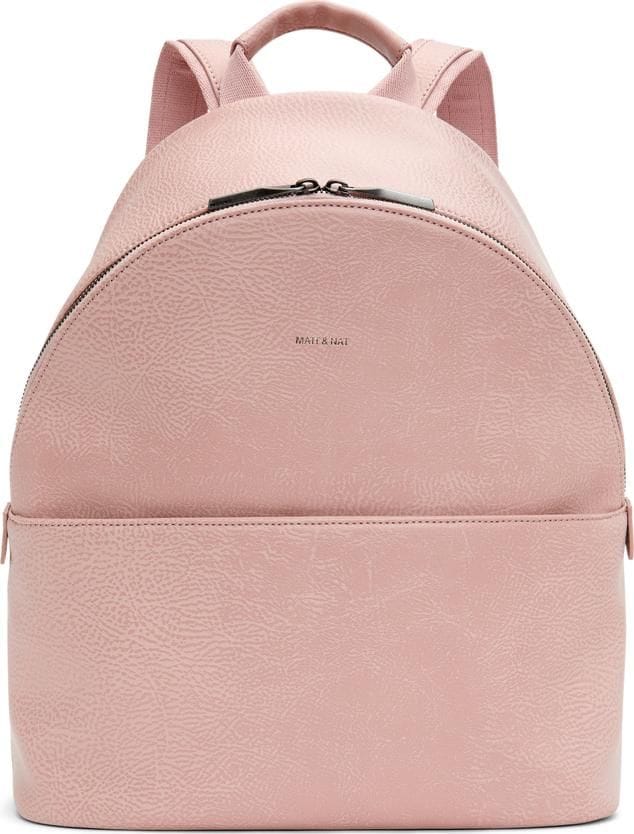 Dwell Collection
Aries Backpack– The Original One
The Vintage Collection from Matt & nat is my favourite for Chili coloured backpacks, like the Aries pack. To give your look a retro feel or to compliment your jeans, you won't find a better matching colour than the worn brown colour of the Aries. For those who prefer a classic like, it also comes in black.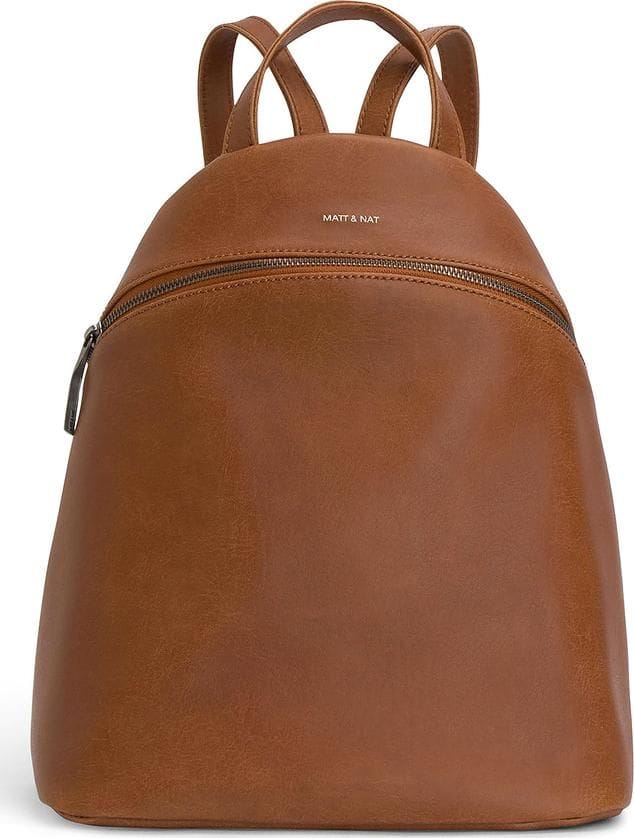 Vintage Collection
Quena Backpack – The Backpack Purse
For those who carry their life in their purse, picking a small backpack might be the best solution to increase space and comfort. The Quena is my favourite for a day at the office: I pack my iPad, phone, wallet, notebook and sunglasses. Its style is perfect and goes with anything.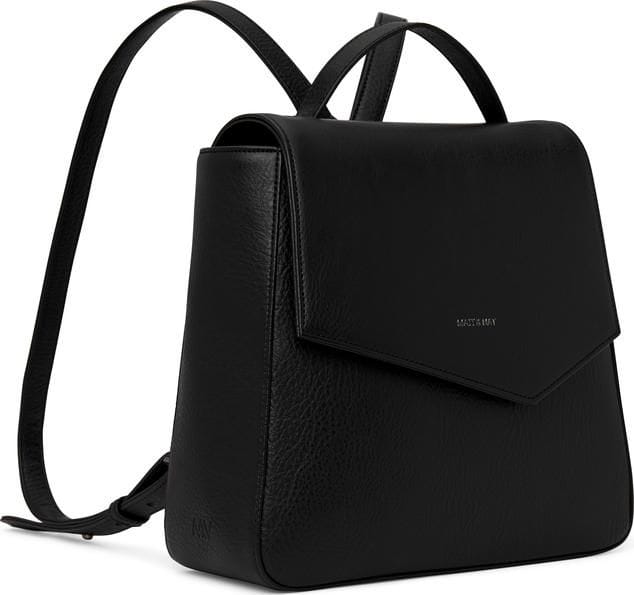 Dwell Collection
Mumbai Backpack – The Exotic One
The simple and practical Mumbai backpack is a classic tote bag with a touch of Matt & Nat. Its large drawstring compartment gives you plenty of space to keep a water bottle and its interior pockets are perfect for staying organized. It's available in several colours and sizes, although I have a preference for red!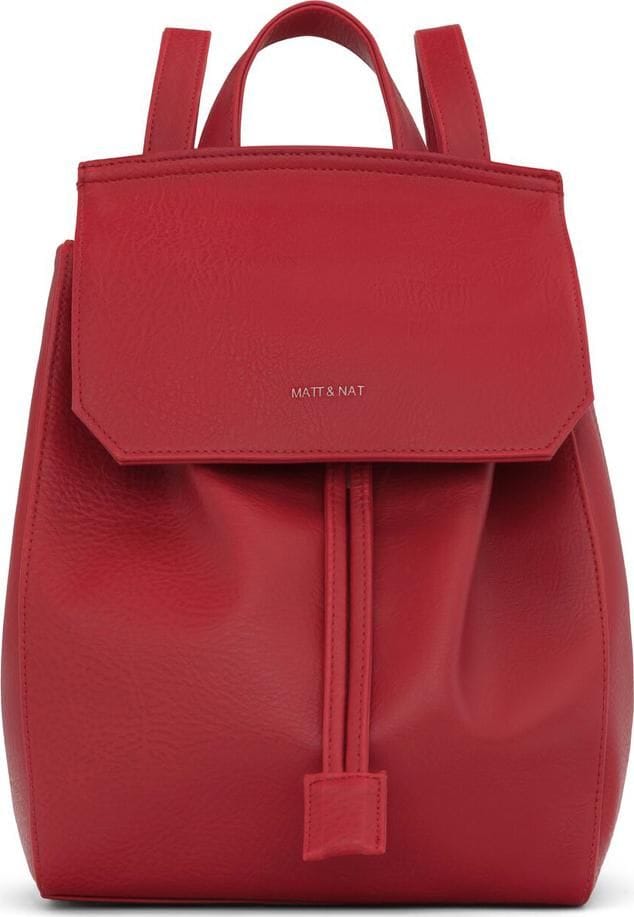 Dwell Collection
Munich Backpack – The Essential
With it's 13 inch laptop sleeve, the Munich backpack was made for the classroom. A change in style from some of the classic Matt & Nat backpacks, the Munich has a faux-leather base for added durability. The large zippered front pocket adds to its timeless appeal.
Canvas Collection
Fabi Backpack – The Eccentric One
Both classic and unique, the Fabi backpack is distinguished by its two small side zippers. Its large main compartment is protected by a flap and can accommodate a 13-inch laptop with a smartphone compartment. The Fabi is ideal for school or for the businesswoman who carries her computer from the office to the local cafe.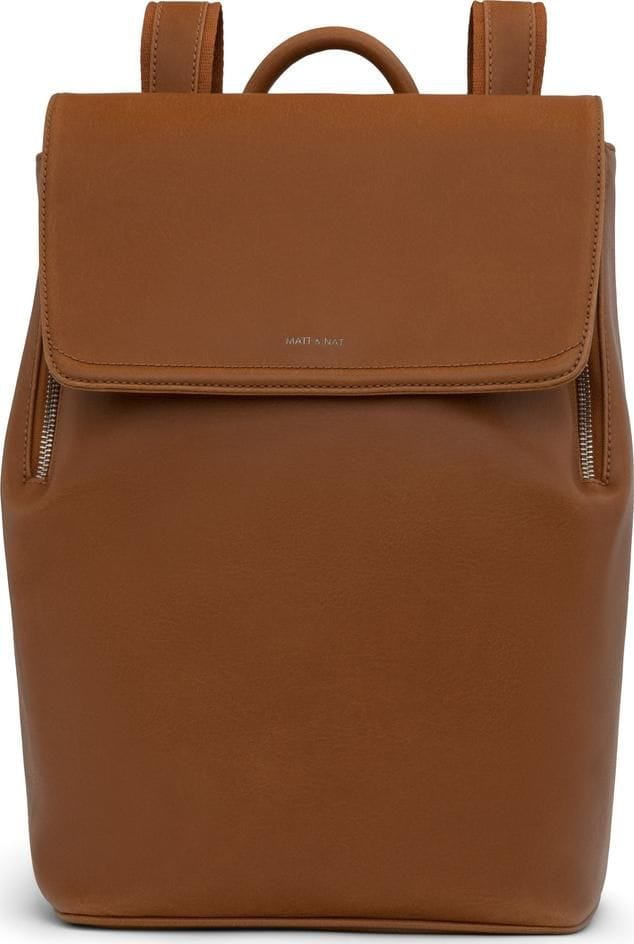 Vintage Collection
Kiara Backpack – The Elegant One
Kiara has a certain "je ne sais quoi." It might be the muted color or the unique shape, but whatever it is, this little round backpack is certainly the cutest of all Matt & Nat backpacks. With its upper handle and adjustable straps, the Kiara is part purse, part backpack, and perfect for going from your day to evening activities.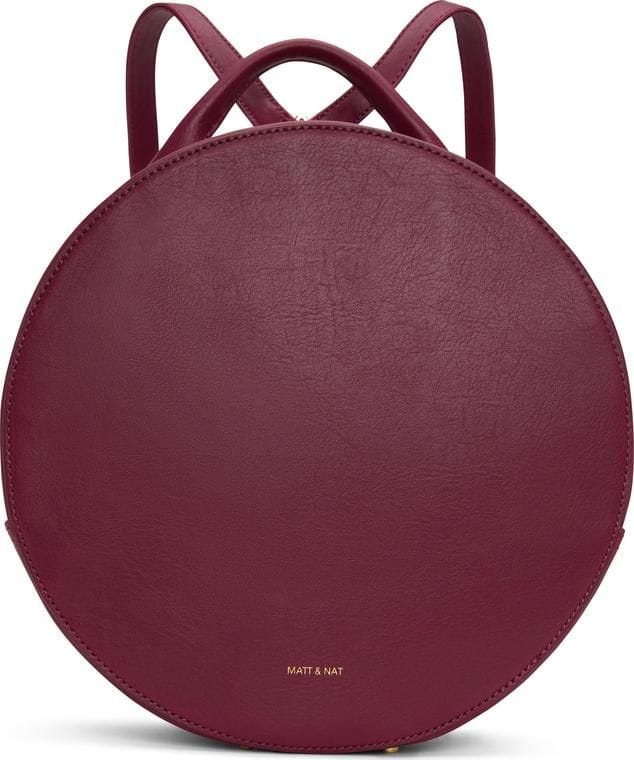 Vintage Collection
Hoxton Backpack – The Spacious One
This unisex model from the Matt & Nat backpack collection will please you as much as it will your boyfriend. Large in size, the Hoxton bag is great for everyday commuting and includes a padded laptop compartment – with room for plenty more!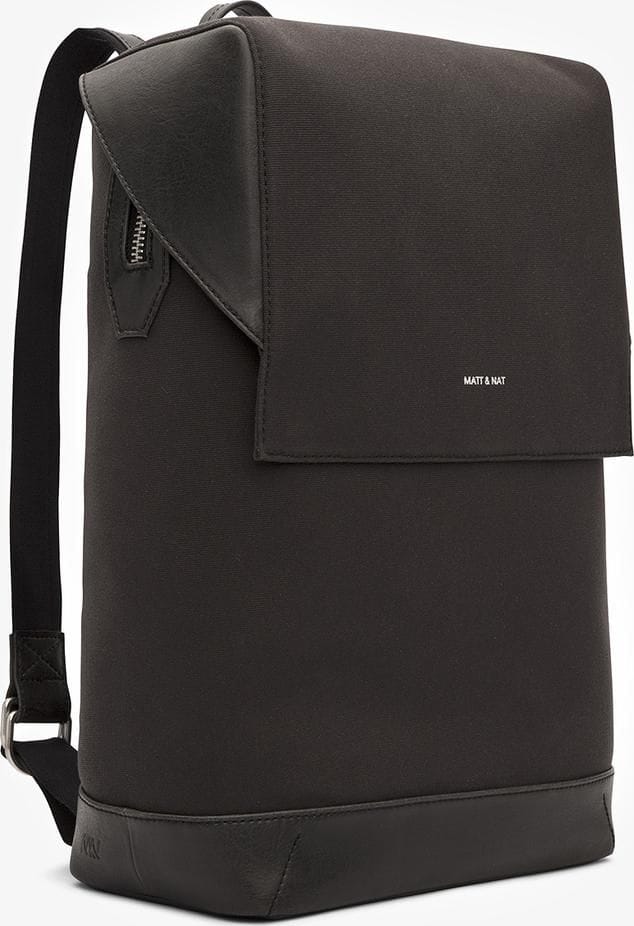 Canvas Collection 
Olly Backpack – The Versatile One
Small, cute and above all practical, the Olly backpack offers just enough space to hold the essentials for an afternoon at the mall or a day at the music festival. Its zippered pocket on the back is also foolproof to keep your passport and tickets safe while travelling in a foreign city.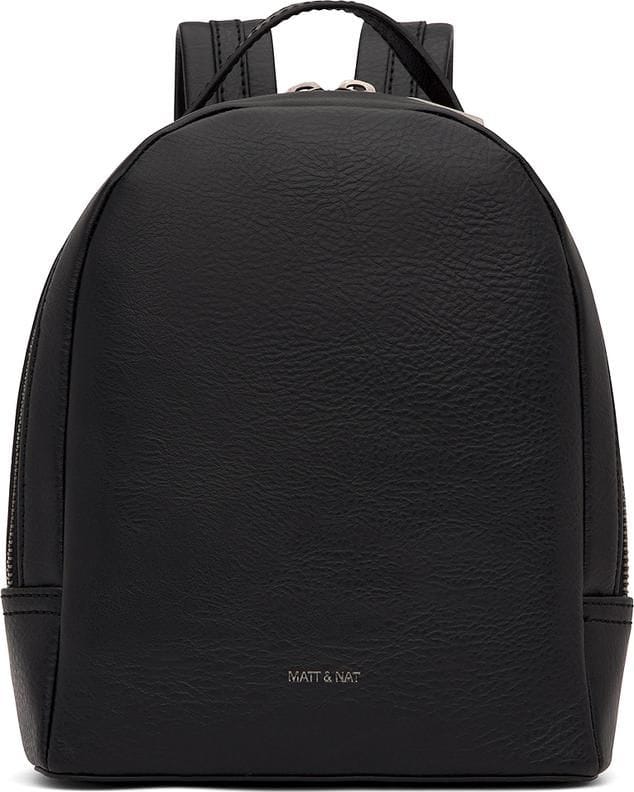 Dwell Collection
For the urbanite looking for a practical and elegant solution, the student, or the fashionista who's always attending events, Matt & Nat backpacks are what you need to stand out.
Matt & Nat also makes sustainable, eco-friendly and durable accessories, jackets and boots that will go great with your backpack.
SHARE