When buying ski boots, it' s critical to try them on before settling on a pair. If you choose to buy ski boots online, make sure you choose a retailer that allows you to wear your boots at home for at least a few hours before deciding if they are right for you. Good thing Altitude Sports has a 90-day return policy. That's plenty of time to test your new boots before the ski season starts! But that doesn't mean you have to make a blind guess. Before deciding on a new pair of ski boots, it's important to measure your feet and determine how you want to use them. Let's review the things to look for:
The right ski boots for your needs
Boot stiffness
What is the stiffness index? More commonly known as "flex", it is the ability of the boot to bend forward. The higher the flex rating, the stiffer the boot. Conversely, the lower the flex rating, the softer the boot. Most models have flex ratings of 50 to 130. A flex rating of 50 is very soft and a rating of 130 means the boot is very stiff, meaning you'll need to exert more force to get it to bend. However, flex is not standardized across all brands all. Manufacturers set their own scale of calculation. You could very well ski with a boot with a flex of 100 from one manufacturer, then find a boot with the same rating from another brand too soft.
That's why it's important to try your boots at home before making your decision.
Soft or stiff, what is the difference?
The advantage of a soft boots is that they are the most comfortable when putting on ski boots for the first time. Beginner skiers will generally choose a lower flex rating because they make it easier to correct stance errors or loss of balance compared to a very stiff flex. On the other hand, a stiff boot allows more energy to be transferred to the skis. It allows you to go faster and descend steeper slopes because of its better support. This is why advanced skiers prefer them to soft boots. Make sure you have enough strength to bend them. The weight and height of the skier will also determine the stiffness rating to be preferred, as they directly influence the pressure that will be applied to the boot.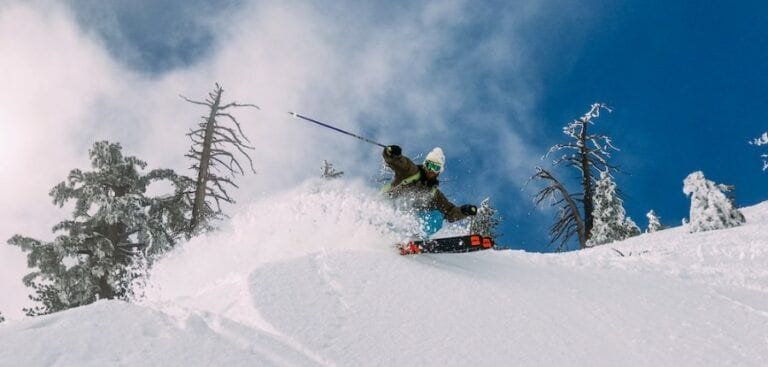 How to determine your shoe size and width
Forget the 9 or 41 of your urban boots! When it comes to ski boots, the size is established using the Mondo system. This is an international standard that measures boot size in centimeters. Simply put, the size of your boot corresponds to the length of your foot in centimeters! That's it! Please note that as with all shoe manufacturers, sizes can vary from one brand to another, so it is always best to try.
The width of your foot will also be a determining factor in choosing your ski boots. Some brands are known for designing boots to fit particularly narrow feet, while others are known for fitting wide feet. Be sure to research the brands and models of boots before making your choice. As a guide, a narrow foot is defined as less than 99 mm and a wide foot as more than 103 mm. The width is always measured at the widest point of the foot. The width of the boot is indicated in the technical data sheet of the model.
You will have noticed that the length of the foot is measured in centimeters and the width in millimeters. Skiers sometimes like to complicate their lives!
PRO TIP!
How to measure your foot?
Did you know that nearly 75% of people choose ski boots that are one or two sizes too big? Therefore, determining the exact length of your foot is essential in order to choose a boot that is properly adapted to your foot. No need to panic! By following these few steps, you will be able to know the right size for you.
First, place a sheet of paper on the floor against a wall.

Ensuite, placez votre pied sur celle-ci, en prenant soin de bien appuyer votre talon contre le mur.

Bend your knee slightly forward as if you were skiing.

As you bend, draw a line across the front of your foot at your toes. You could also ask someone to do this for you to avoid moving your foot.

Finally, measure the length in centimeters between the line and the edge of the sheet. This measurement corresponds to the boot size you should choose.

To measure the width of your foot, you''ll need to draw at the widest point, usually at the fifth metatarsal. Measure the space your foot occupies in millimeters.

Remember to repeat all the same steps for your other foot. It is not uncommon to find that our two feet are not the same length. If this is the case, take the larger of the two measurements: this is your boot size. Keep in mind that it is possible to adjust a boot that is a little too big by tightening the hooks or adding a sole. Conversely, it is not possible to add room in a boot that is too tight. If your feet are cramped, you're bound to get cold.
The right ski boots for your bindings
Binding Compatibility
There are several types of bindings for downhill skiing, and so there are many boots suited to these different types. To know everything about ski bindings and how to choose them, read our article on the topic. Let's take a quick look at them:
1. Downhill Ski Bindings
These are the most common. Most downhill ski boots are compatible with this type of binding.
2. Tech Bindings
They are only used for downhill skiing and are NOT compatible with downhill ski boots
3. Multi-Purpose Frame Bindings
In this case, it is more complex. Some ski boot models work with some frame bindings. Bindings with spikes are only compatible with ski touring boots or alpine ski boots that can be attached in the same way as tech bindings.
FAQ
Q: How to choose the right ski boot size
A: Ski boot sizes are measured in centimeters using the Mondo system. Your ski boot size is the length of your feet in centimeters. To get the exact size, simply measure both feet with a wall and a piece of paper. Always remember to measure each foot and choose the size that corresponds to the length of the larger foot.
Q: Do all ski boots fit all skis?
A: All boots can fit all skis, but not all bindings. You should always prioritize the choice of a boot before buying your bindings and not the other way around. 
Q: Should I take the same size of ski boots as I do of boots?
A: Ski boot sizes are measured on an international scale called the Mondo system. Ski boot sizes do not correspond to boot sizes. To determine what size ski boots to buy, simply measure your feet in centimeters.
Q: What do the numbers on ski boots mean?
A: Several numbers are engraved on the sole of the ski boots. The most important to consider is the stiffness index. It is usually indicated in large numbers on the front of the boot or directly under the model name. The other numbers are the size (in centimeters) and the length of the sole (in millimeters). The length of the sole is important to consider when adjusting your ski bindings.
Q: How do I choose the right skis?
A: Many factors will play into which skis are right for you. Before choosing your skis, it's important to assess your skill level, the type of terrain you plan to ski, your height and weight. Before you buy new skis, check out our article on how to choose the right skis to make an informed choice.
Q: How do you choose ski bindings?
A: Choose your ski bindings after buying your boots. Check the compatibility between them and the bindings. The type of terrain you will be skiing on can impact your choice of bindings. Before you buy your ski bindings, it is also important to have some idea of your DIN setting. If you don't know the DIN setting, read our article on how to choose ski bindings.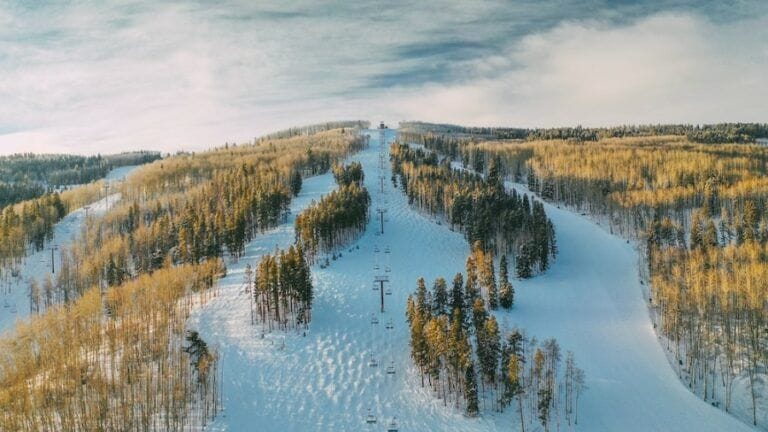 Choosing ski boots can sometimes be a challenge. Experienced skiers can attest to this. Some will tell you that it took them more than one pair of boots before they found the right one. But don't be discouraged! By following our experts' advice, buying your first (or new) pair of ski boots should be hassle-free. While the selection criteria mentioned above are important, always keep in mind that comfort comes first. The key to making the right choice is to try them on!
Like any other piece of equipment, ski boots have a limited lifespan. Replace them before you feel uncomfortable in them. Over time the boot liner will eventually wear out and the plastic shell will dry out, making it more susceptible to cracking in the cold. It's also a sign that it's time for a change if you have a lot of room in your old boots and your foot is not well supported. After all, it's your boots that allow you to control your skis; it's a matter of safety. Happy shopping!
SHARE