Choosing the right brand for your outdoor adventures can be daunting. With so many great options on the market, it's easy to succumb to paralysis by analysis. To make things a little easier, we decided to explore two of the most celebrated companies in the outdoor gear scene: Fjällräven and Arc'teryx.
In this Battle of the Brands, we look at these heavy hitters, both notorious for producing some of the most cutting-edge, stylish clothing, accessories, and equipment around. By the end of this article you'll feel confident about which brand is best for you.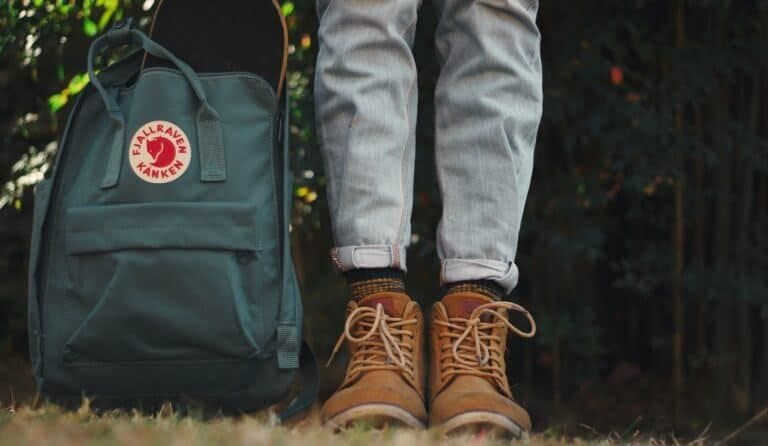 Fjällräven
Overview
A Brief History
Fjällräven was founded in 1960 by Åke Nordin. Then, as now, the brand was built on Nordin's unwavering vision: To design products that made nature more accessible for more people
The name itself is a compound noun combining the Swedish words "fjäll" (meaning "Arctic") and "räven" (meaning "fox"), which also happens to be the inspiration for their logo. But the fox is much more than just a cute and whimsical woodland creature. In Sweden, a "true Arctic fox" is a title reserved for experienced adventurers.
Nordin was born in 1936 in a serene Swedish harbour town called Örnsköldsvik. The town was small and idyllic, flanked by lush rolling hills, virgin evergreen forests, and the clear blue waters of the Gulf of Bothnia. With a backyard like that, it's little wonder that Nordin became an avid outdoorsman.
Still, despite his passion for the wilderness, Nordin wasn't satisfied with the equipment. At age 14, he gathered his father's tools, took charge of his mother's sewing machine, and set to work in the basement of his family home.
The result was a wood-frame backpack that sat closer to the spine than anything he had previously owned. The ergonomic adjustments reduced shoulder strain, distributed weight better, and improved balance. While it was a good start, it wasn't quite perfect. 
Over the next 10 years, Nordin continued to refine his design before finally launching his first real product: an aluminium-frame backpack. Compared to his early prototypes, this was lighter and more durable. Needless to say, the backpack was a hit and Fjällräven was born. Before the end of the decade, they had even become the primary gear supplier for Sweden's polar explorers.
In the 1970s, Nordin expanded his product line to include other outdoor essentials like jackets, pants, sleeping bags, and tents. By now the brand had taken over the Swedish outerwear market, even launching their first-generation Kånken backpack for school kids. (Fun fact, "kånken" is derived from the verb "kånka", which simply translates as "to carry".)
Throughout the 80's and 90's, Fjällräven continued to expand their reach beyond Sweden. Their path took them first to conquering Scandinavia before ultimately spreading across the rest of Europe – a worthy analog of their Viking predecessors.
By 2005, Fjällräven had become a household name the world over. But that wasn't enough for Nordin. Dedicated to his vision, he continued to innovate ways to make nature more accessible to more people.
So he founded the Fjällräven Classic—a 110 kilometre-long trail snaking through the scenic mountains of northern Sweden. As of 2019, the Fjällräven Classic went international, sponsoring trails in countries as diverse as Denmark, Germany, the UK, Korea, and the United States.
Today, Fjällräven products can be seen on people from every walk of life across 70 countries: casual nature lovers, outdoor enthusiasts, career expeditionists, and, yes—even urbanites with a keen eye for quality and style. Over the brand's incredible 60+ year history, a few products have come to define them, including the:
Social Responsibility & Sustainability
In a consumer culture where corporate transparency is increasingly important, Fjällräven still lags behind. Many of their sustainability metrics aren't public, including the carbon footprint of their supply chain and the actual values of their water and energy consumption. Nevertheless, the company has come a long way and continues to improve.
Down continues to be the insulator of choice when it comes to technical outerwear; its warmth-to-weight ratio simply remains unmatched by any synthetic competitor. Unfortunately, down is a type of animal feather and can therefore only be extracted from geese.
That's where Fjällräven's proprietary Down Promise comes in. According to their website, they comply with strict animal welfare criteria. This includes rigorous oversight of their subcontractors and suppliers to ensure no live-plucking, as well as adherence to the Five Freedoms.
You can read more about Fjällräven's commitment to sustainable materials here.
Fjällräven has been a member of the Fair Labor Association (FLA) since 2013. The FLA is an independent, third-party agency that works to eliminate abusive labour practices. 
They do this by providing organisations with access to tools and resources, promoting greater corporate transparency and accountability, and performing impromptu audits to assess working conditions.
Sustainable Apparel Coalition 
The Sustainable Apparel Coalition (SAC) is an alliance involving nearly 250 organizations across 36 countries. Most of these organizations are fashion brands and NGOs. SAC fosters a collaborative environment that enables companies to exchange environmental and labour best practices. 
Fjällräven has been a longtime member of this group. By following the recommendations outlined by the Higgs Index, the brand has been able to steadily improve their production and operational sustainability. It's important to note that all of Fjällräven's products are manufactured overseas in Asia. That said, their partner facilities are obliged to adhere to a rigorous code of conduct.
UN Global Climate Action Initiative
The fashion industry has long been a leading climate change offender. Huge amounts of production waste are generated every year, adversely affecting air, land, and sea. How much waste, exactly? Well, according to Eco-Friendly Habits, over 92 million tonnes per year.
To combat this trend, Fjällräven partnered with the United Nations (U.N.) in 2019. The goal of the partnership is to innovate new solutions to these age-old problems. Some of these solutions include sourcing more sustainable materials, defending animal and worker rights, and keeping company policies in step with the evolving climate science. 
Ultimately, Fjällräven's commitment is to help limit global warming to 1.5°C and become a Net Zero brand.
Flagship Product
Without a doubt, the Expedition Down Jacket is one of Fjällräven's most iconic products. Its initial launch dates all the way back to 1974, instantly appealing to polar explorers.
Both the lining and external construction are made of 100% polyamide and treated with a fluorocarbon-free, waterproof, DWR coating.
Inside, the jacket boasts a 700 CUIN fill-power down, comprising 90% goose down and 10% goose feather. The down is ethically sourced, traceable, and high quality.
Meanwhile, the reinforced shoulders are built to reduce moisture penetration and pack pressure; the hood offers full coverage and features an adjustable drawcord; and five pockets provide ample storage for all your essentials.
The Expedition Down Jacket is notoriously comfortable, cosy, and fashionable. It's equally well suited to polar excursions as it is to urban winters.
Price:
0.00$
Arcteryx Overview
Because previous entries in our Battle of the Brands series have already provided in-depth Arc'teryx coverage, we'll keep this section short and sweet.
A Brief History
Arc'teryx was born as Rock Solid in 1989 in Vancouver, Canada. Despite being nearly three decades younger than Fjällräven, they've managed to attract a similarly devoted cult following. In 1991, Rock Solid rebranded to Arc'teryx, deriving inspiration from the oldest known bird—the Archaeopteryx.
The name choice reflects the company's core mission. According to Arc'teryx's website, it "represents the idea of accelerating evolution, helping to drive human progression in the outdoors." As a reminder, each garment is embossed with an ode to this proud fossil.
Though today Arc'teryx produces outerwear for the entire gamut of outdoor activities, this wasn't always the case. In fact, Arc'teryx focused strictly on rock climbing gear well into the 1990s. All this changed in the wake of their GORE-TEX partnership – an historic move that ignited an innovative shift in their design philosophy. Now armed with the technology to make seriously waterproof gear, Arc'teryx quickly expanded their target audience to include every breed of outdoor enthusiast.
Social Responsibility & Sustainability
Arc'teryx has a longstanding commitment to ESG policies. The acronym stands for environmental, social, and governance and represents a framework for corporate best practices.
Basically, ESG encompasses every facet of an organisation that doesn't quite fit into a financial analysis. The goal is to identify risks overlooked by traditional metrics of success. This includes things like carbon footprint, reliance on unethical labour, and executive pay disparities.
Arc'teryx products are bluesign approved. The "Blue Way" is all about improving manufacturing sustainability from start to finish. How? By reducing environmental, health, and safety casualties.
Though Arc'teryx was founded in Canada, most of their products are now made abroad. The one exception is the brand's infamous Alpha SV jacket, which continues to be made at their ARC'One headquarters in New Westminster, British Columbia. The remainder of their products are manufactured in Far East countries like:
China

Indonesia

Bangladesh

Myanmar

Vietnam 
The knee-jerk response to outsourcing is, of course, suspicion. But it's important to recognize that each product is traceable to a specific factory. What's more, each facility is held accountable: In the event that a surprise audit reveals a violation in worker rights, waste handling, or wage equity, the factory's contract is subject to annulment.
Featured Product
Thanks to its lightweight construction, high-performance materials, and streamlined design, it quickly rose to the status of brand favourite. Indeed, the Atom LT manifests all the things people love about Arc'teryx - from form to function.
Unlike the Expedition Down Jacket by Fjällräven, the Atom LT is not built in the spirit of the parka. Instead, it's a lightweight insulated zip up for freedom of movement and breathability. Whether rock climbing or commuting to work, it's an excellent mid layer to pair with a shell on a rainy day.
Want to learn more about the Atom LT jacket? Read our complete Atom LT Review.
Price:
0.00$
Comparing Fjällräven and Arc'teryx
Now that we've got a good understanding of both brands, let's see how they compare across five key metrics.
Durability
Fjällräven is renowned for the impressive durability of their products. That's because, in the late-1960s, Nordin pioneered one of the most durable materials in the world: G-1000.
G-1000 is a densely woven blend of organic cotton and recycled polyester, finished with proprietary Greenland Wax. This fabric continues to be used in many of their products, from pants to packs. Moreover, each Fjällräven product boasts a limited lifetime warranty.
Arc'teryx is also known for making durable outerwear. In conjunction with a GORE TEX face fabric, a ripstop backing adds a high level of tear-resistance. Additionally, each garment is put through rigorous R&D – both in the field and in the lab. 
Many Arc'teryx products feature a limited warranty of one to three years, while packs, accessories, and apparel come with a Practical Lifetime Warranty.
Performance
Fjällräven and Arc'teryx are both industry leaders when it comes to technical performance and innovation. In Arc'teryx's case, they employ a proprietary naming convention that enables users to quickly assess which product is suitable to their specific use case.
Fjällräven, on the other hand, classifies their products across three distinct categories: Everyday Outdoor, Trekking, and Mountaineering. This helps guide customers to the right products for their needs, whether it's a lightweight jacket for a quaint stroll or a thermal parka for a Death Zone ascent.
Price
Both Fjällräven and Arc'teryx stand out as two of the priciest brands on the outdoor gear scene. That said, many buyers agree that the steep prices are justified by the tremendous value. 
It's no exaggeration to say that a Fjällräven backpack or Arc'teryx jacket could easily become a lifetime companion for your many adventures. Contrast this to the long-term cost and waste of purchasing cheap alternatives, and you'll quickly appreciate the bigger picture.
Style
Style is in the eye of the beholder. Interestingly, both Fjällräven and Arc'teryx have been adopted as status symbols; the combination of high cost, exceptional quality, and timeless style have elevated these products into elite wardrobes.
While that may be a bit of a turnoff for some, it's a good indicator that these garments look as good on the trail as they do at the bar. The major differentiator is that Fjällräven garments have a classic, rugged look, while Arc'teryx exudes a futuristic vibe – pick your aesthetic!
Corporate Responsibility
Fjällräven has aligned itself with many forward-thinking organisations in the pursuit of ethical and eco-friendly business practices. At the time of this writing, however, there is still a lack of transparency that shrouds some specifics. Nevertheless, they've made a concerted effort to keep moving in the right direction. 
Conversely, Arc'teryx has remained a pillar and a pioneer in the corporate ethics department.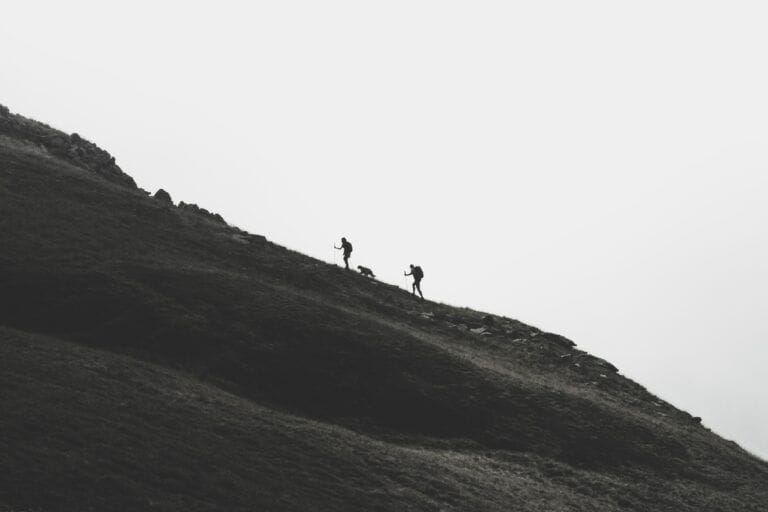 THE VERDICT
Both Fjällräven and Arc'teryx offer a range of stylish, durable, and high-performance products. Whether you're a casual nature lover or a polar explorer, each brand has something to offer. 
While you may feel that this verdict only further complicates your decision, look at it this way: Whichever brand you choose, you simply can't go wrong. Happy trails!
SHARE