Feel like swimming through a huge pile of trash floating in the Pacific Ocean? That's what icebreaker ambassador Ben Lecomte did with his Vortex Swim team in June 2019. Their destination was the infamous Pacific Trash Vortex in the Pacific Ocean somewhere between California and Japan. Ben swam more than 300 nautical miles towards it. Why? To raise awareness about a near-invisible threat to our ecosystem: microplastics. 
On November 14, 2019 icebreaker presented a panel in collaboration with Altitude Sports about Ben's expedition in the Pacific. Leaders in the sustainable development sector gathered in Montreal's Mile End neighbourhood to discuss the importance and impact of the adventure and the greater threat to our ecosystem. Part of the Natural Progressive Panel Series, the event was hosted by Mark Mann, editor-in-chief of Beside magazine. The three panelists invited to speak were all well positioned to share their thoughts on our nefarious relationship with plastics.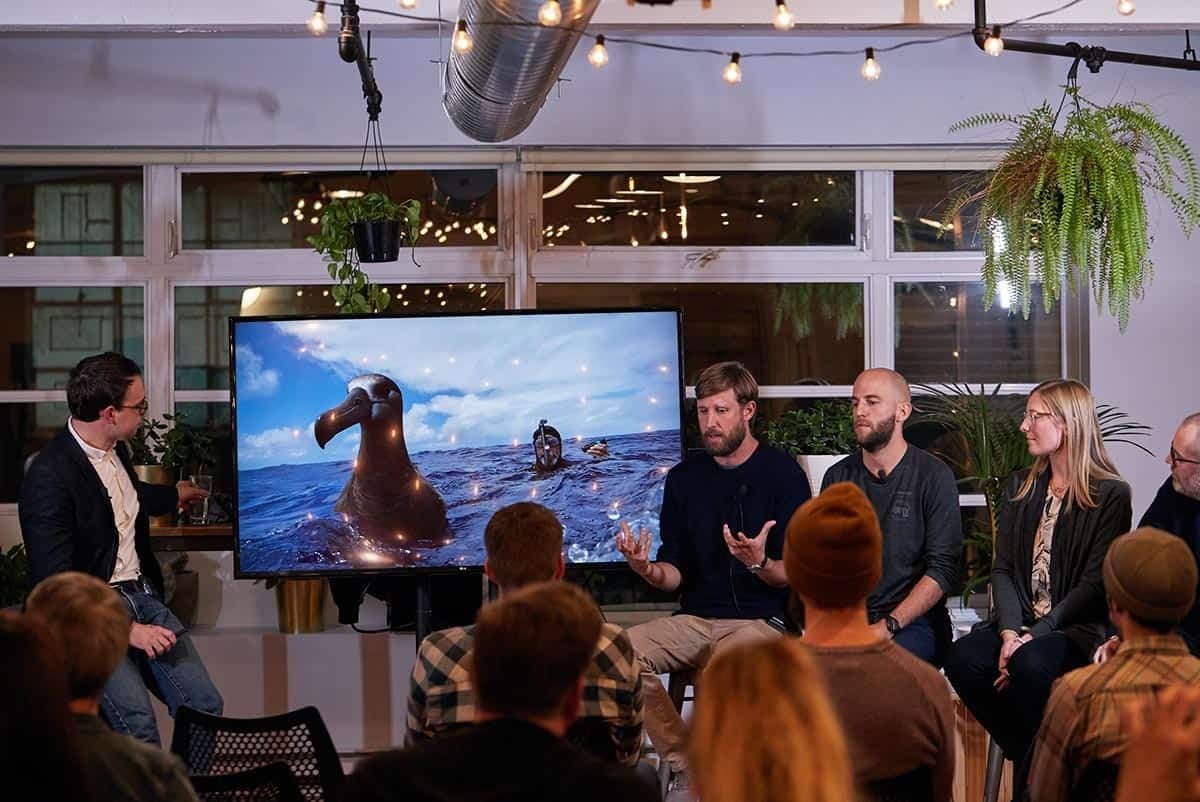 As a member of Ben's team, Paul Lecomte witnessed first-hand the negative effects of plastics on the Pacific Trash Vortex expedition. Through her blog @zero.waste.collective, Tara McKenna has seen the growing interest in a zero-waste lifestyle. Alex Guimond, as a clothing retailer, understands the importance of knowing how our clothes are made in order to help consumers make more informed decisions. 
On the night of the panel event, they gathered to give their perspectives on all issues plastic, and emphasized the importance of uniting their respective visions in order to fight this growing environmental threat.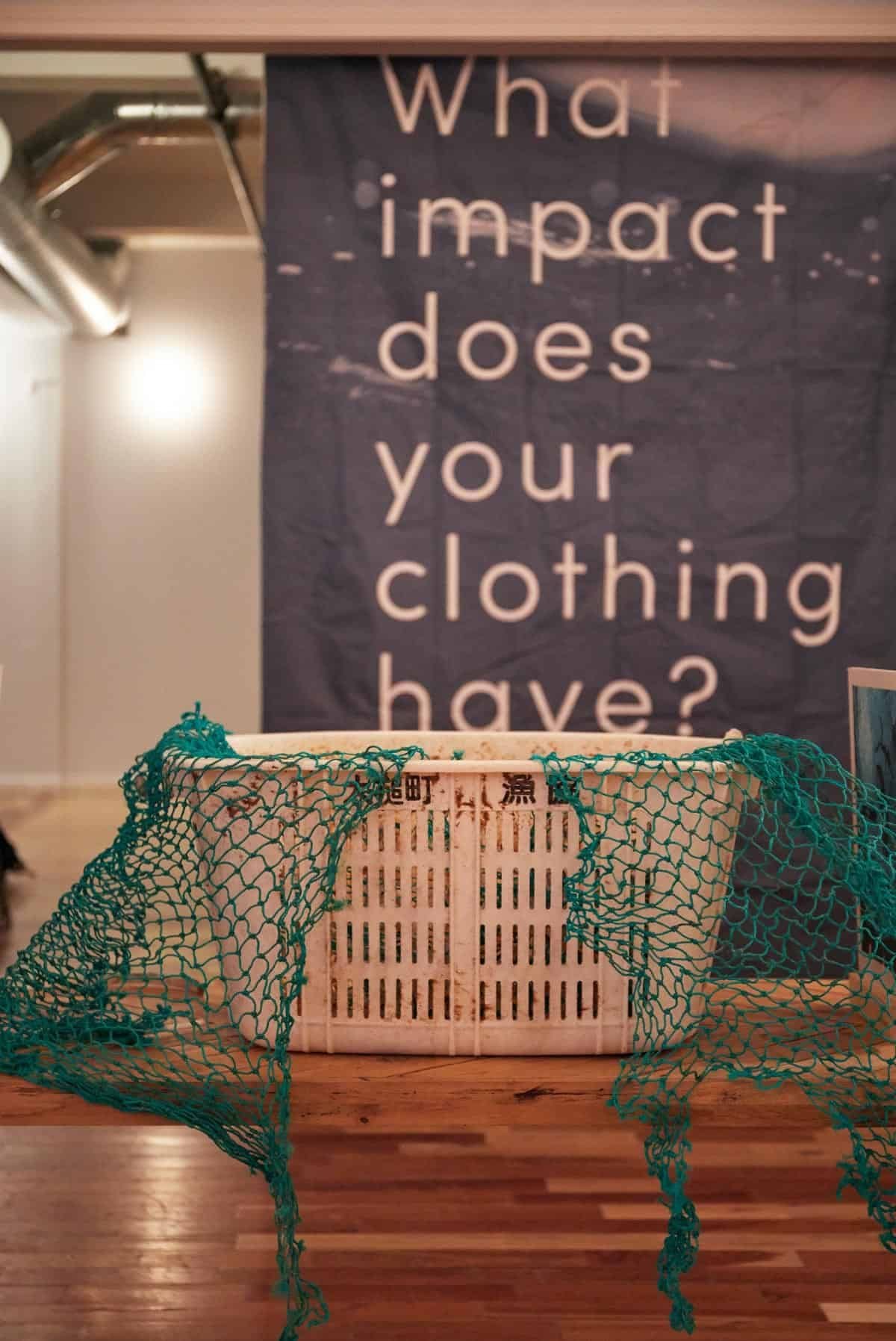 An Innocuous Polluter
Nicknamed The Vortex Swim after the pile of trash, the expedition brought an otherwise neglected danger to the forefront. Everyone knows that plastic bottles and bags end up in the seas and harm marine life. What the Vortex Swim team examined was an improbable suspect in the global water-polluting epidemic—our clothing. 
About 60% of our clothing is synthetic fibre. Polyester, polypropylene, Lycra…it's an endless list. Each time one of these garments gets machine-washed, it releases hundreds of microplastic particles which end up in our oceans and waterways. Because of their micro size, these particles are a nearly-hidden part of a big problem, but they're not undetectable. The Vortex Swim team analysed over 45,000 of the estimated 1.8 trillion plastic particles found in the Pacific Trash Vortex.
Why does this interest Altitude Sports?
As the co-head of Canada's largest online retailer of high-end outdoor apparel and clothing, Alex Guimond knows that Altitude Sports has to be part of the solution—because they're also part of the problem. A turn to the green is mandatory, and he's started to do exactly that. 
Composting, recycling, public clean-up events in Montreal…Altitude Sports' Green Committee has as its mission a more green footprint for the company. Altitude Sports has recently added a search filter to their site that lets clients find bio-friendly clothing, recycled materials, vegan or bluesign-certified products in response to client demands. The transition will run deeper, but awareness through choice is a start.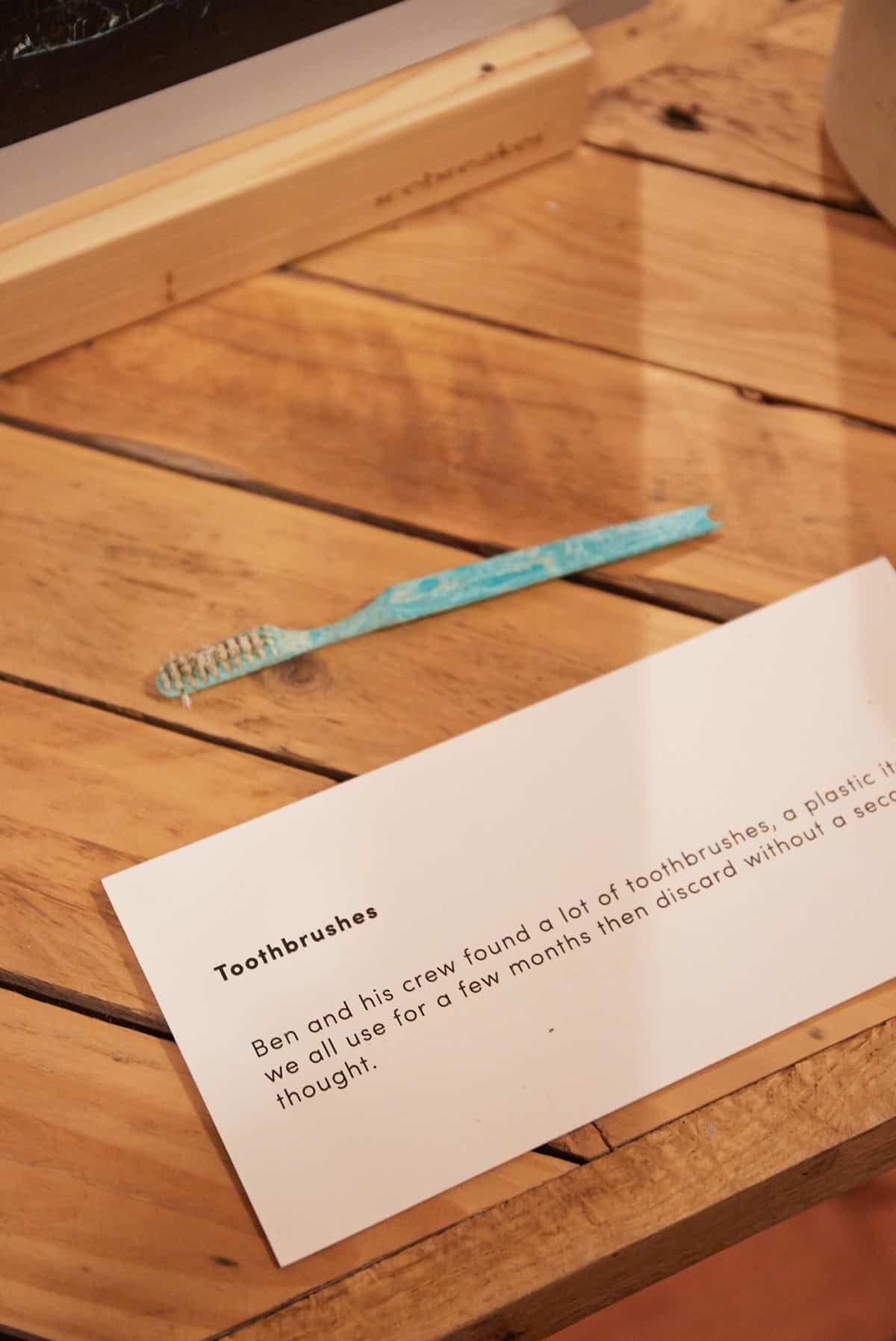 Tackling the Plastic Problem
The expedition is just the beginning for the Vortex Swim team. In addition to raising awareness, their research aims to sensitize political leaders, consumers and especially manufacturers to embrace better practices and choose natural materials over synthetics. icebreaker is already ahead of the game, with biodegradable merino wool at the base of their manufacturing and with the stated ambition of eliminating all synthetic fibres from their clothing by 2023. In their view, each individual is an agent of change. 
Instead of just tackling surface pollution in the waters, Vortex Swim wants to hit the problem at the source. icebreaker, and others behind the movement, are aiming to convince consumers to choose natural fabrics, and persuading manufacturers to create long-lasting ethical solutions. 
Those gathered at the panel event understood that these changes weren't going to happen overnight. Taking the time to discuss the issue at hand, and more sustainable ways of producing clothing is the first step. The next step starts with each individual stepping up to do their part.
Ultimately, the swim and the panel series were about raising awareness, convincing people of the importance the devastating impact our clothing has on our ecosystem. And Altitude Sports is well-placed to lead the transition to a greener, more environmentally-conscious future. 
See also >> Our trip to icebreaker's HQ in New Zealand
SHARE