Increasingly popular in recent years, cross country skiing is enjoying a meteoric success in this pandemic year, and there is no shortage of places to cross country ski near Montreal. Some, well known to the general public and particularly popular with families and Sunday skiers, are much busier this year. Others, more hidden-away, offer a snowy paradise for skiers. 
No need to rush to the P'tit Train du Nord! This short article reviews five of our best places to cross-country ski in the Montreal area. And to find out how to dress for your outing, check out our head-to-toe guide. 
Where to Cross country ski near Montreal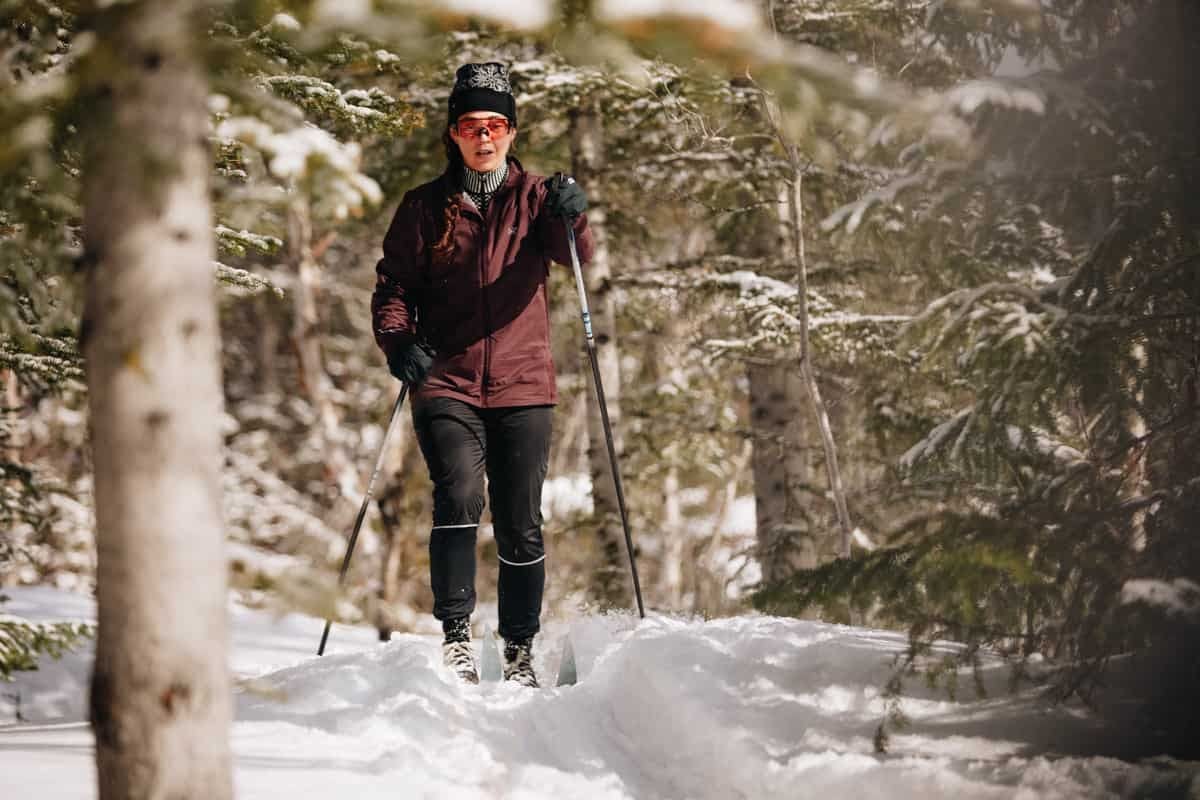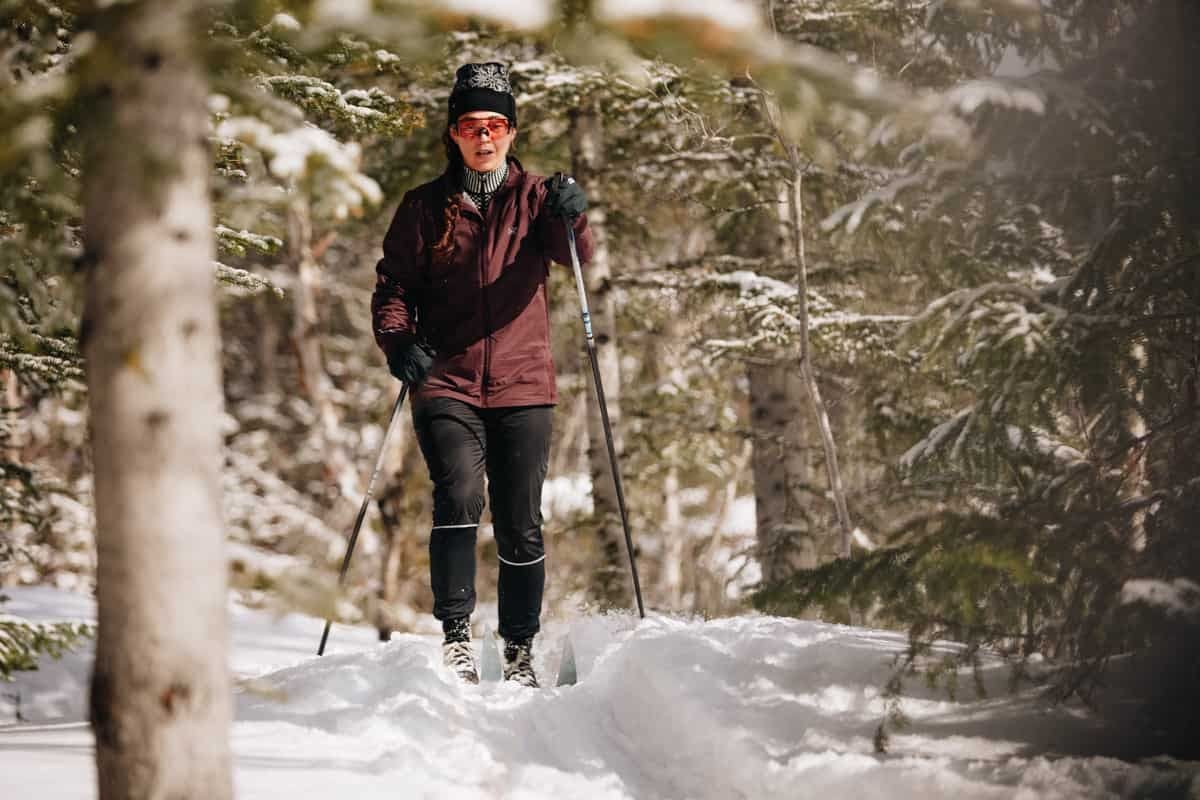 Cap-Saint-Jacques Nature Park
For cross country skiing with slopes, Mount Royal is always very popular among skiers who don't want to leave town. It's still a great spot, but we love the Parc-nature du Cap-Saint-Jacques, which gives the impression of being even further away from the metropolis.
Located in the West Island and accessible by bus for those who don't have a car, the park is bordered by Lake of Two Mountains and offers an enchanting setting for cross-country skiing. There are several trails and circuits, and equipment can be rented for beginners. 
The Coureurs de boisés
Fancy a trip to the North Shore? The Coureurs de boisés club in Laval offers several kilometres of well-groomed trails that will delight skiers. Rather busy on weekends and therefore reserved for members only, it's a different story during the week, where you practically have the trails to yourself! 
Several choices of trails are available, all with different lengths. The club also offers a Grand Tour of about 20 km, for the more sporty-inclined. 
Rougemont
Located less than an hour from Montreal, the Rougemont cross-country ski club offers a small paradise where you can ski flanked by woods and mountains. As the trails are rather narrow, it may not be the best place to start. For the more experienced, however, Rougement offers long stretches of beautiful trails in the heart of the forest. 
Bonus: it's less crowded on weekends than most other ski parks near Montreal. A real must for outdoor enthusiasts. 
Notre-Dame-de-Fatima
Another place that tends to be overlooked in favour of the Saint-Bruno and Morin Heights of this world, Notre-Dame-de-Fatima is located in Notre-Dame-de-l'Île-Perrot, just southwest of the West Island. It offers long trails that wind through fir trees. Focused on family and group activities, the centre is a true haven of peace where children can be introduced to cross-country skiing.
Those who wish to do so can also rent equipment on site. It's a great place to go cross-country skiing in Montreal and the surrounding area, and certainly one of the best spots for children. 
La Montagne Coupée
Located in the Lanaudière region less than an hour's drive from Montreal, this place is a real favourite of ours. Miles and miles of trails that go deep into the heart of the mountain, frozen ponds, and further on, a monastery… The atmosphere at Montagne Coupée is positively enchanting. It's probably the best place on the list to indulge in your need for speed: one track in particular starts right away with a descent that zig-zags through the woods. If you fall, don't worry, it's part of the experience.
La Montagne Coupée offers rentals, in addition to a cross-country ski school and many trails for snowshoeing. Offering a more reasonable rate than SÉPAQ, it is a place to discover and rediscover. The Abbaye Val-Notre-Dame's shop is a must see, where you can buy local products such as chocolate and cheese, some of which are made at the monastery itself.
This is a list of our favourite places, but there are dozens more. Keep in mind that the majority of municipalities offer places to cross-country ski at campgrounds, golf courses or other locations. Cross-country skiing is so easy to do that all you need is a flat, snow-covered area and you're done. 
Cross-country skiing in Montreal, or the surrounding area, is absolutely possible – you don't even have to stray too far from the city. You just need to know where to look, and you can start with our suggestions above. Even better, tell us about your favourite places in the comments section!
SHARE