Can agriculture save the planet? That's what Patagonia believes. Patagonia is the outdoor company that's made battling climate change their front line. Even their slogan states it: We're in business to save the planet.  
I certainly didn't expect to find myself on a farm up to my elbows in earth, gardening with the precursors to an agricultural revolution. My impression of California was more of a place ravaged by years of withering drought and wildfires, an ironic twist to the supposed cornucopia of America.
And yet it is in precisely this climate that Patagonia is working on their new project: regenerative agriculture, an idea that has arguments that are nothing if not persuasive. Before recounting them, suffice it to say this project could change the fate of our planet.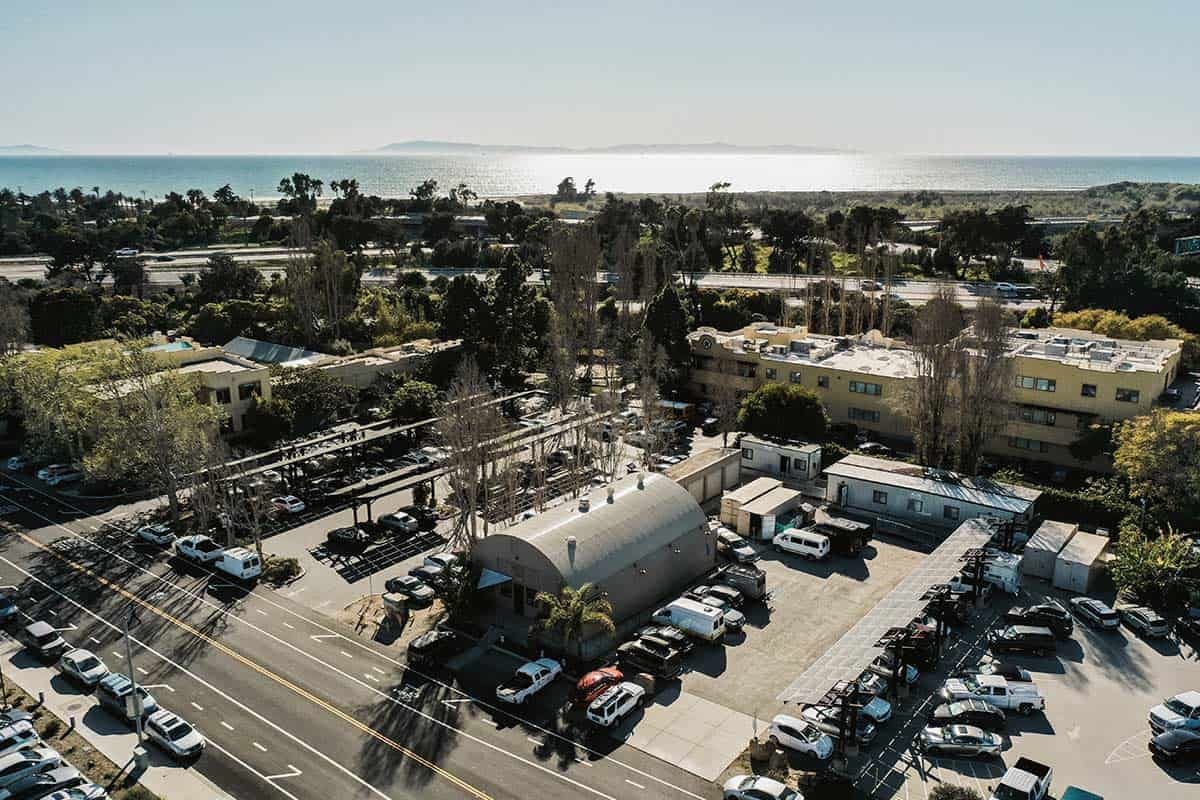 Those Who Act—Differently
The Ventura sun beat down hot as we approached Patagonia's seaside headquarters.
Responsibility is not a word they take lightly at Patagonia. When Yvon Chouinard founded the company in 1972, he was already on the eco-responsibility tip. Before the clothing came innovative climbing equipment that didn't scar or damage the rock surfaces it was used on. He called it 'Clean climbing', the sort of foundational ethos that still drives the minds at Patagonia today.
Climate change started to become a household issue in the 90s, and Patagonia took a huge gamble by going all-in on organic cotton. By 1996 they sourced only organic cotton. "Some thought that was business-suicide," explained Nicholas Ruiz from the Patagonia archives, "But we just couldn't keep working with all the toxic pesticides, poisoning the environment and the people who used them."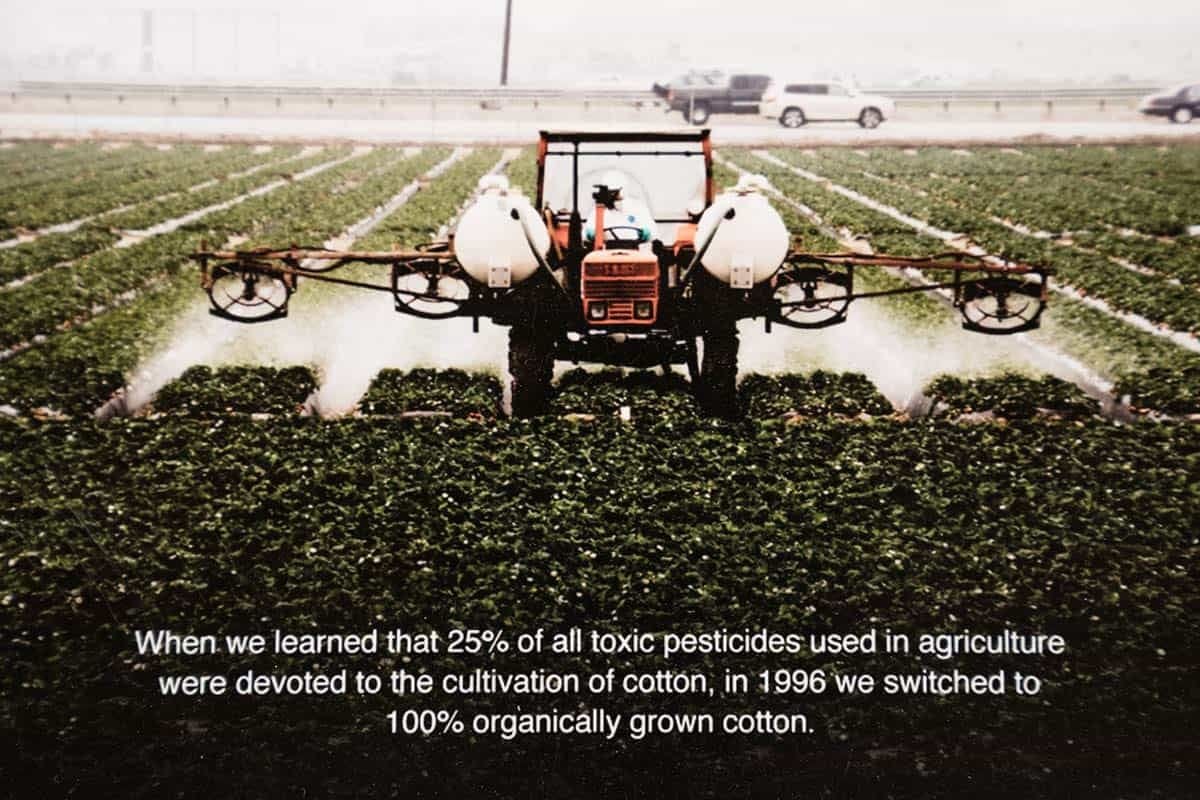 Clients took to the new direction. Austin McElvaney from marketing added, "We've always attracted a pretty conscientious clientele." The company has tried to reduce their environmental footprint from the start, and nothing has changed. 
"Organic isn't enough."
There is much more to do, however. "Organic was a great step forward, but it isn't enough." Cara Chacon, who runs the regenerative agriculture program at Patagonia, has boundless enthusiasm for the idea. 
Both avant-garde and ancestral, regenerative agriculture limits working the land. It encourages the cultivation of several different kinds of crops that offer critical protective biodiversity. Cover crops add organic matter to the soil, among other benefits. These may be ancient techniques, but with deeper knowledge of how these help our ecosystem, they are more important than ever.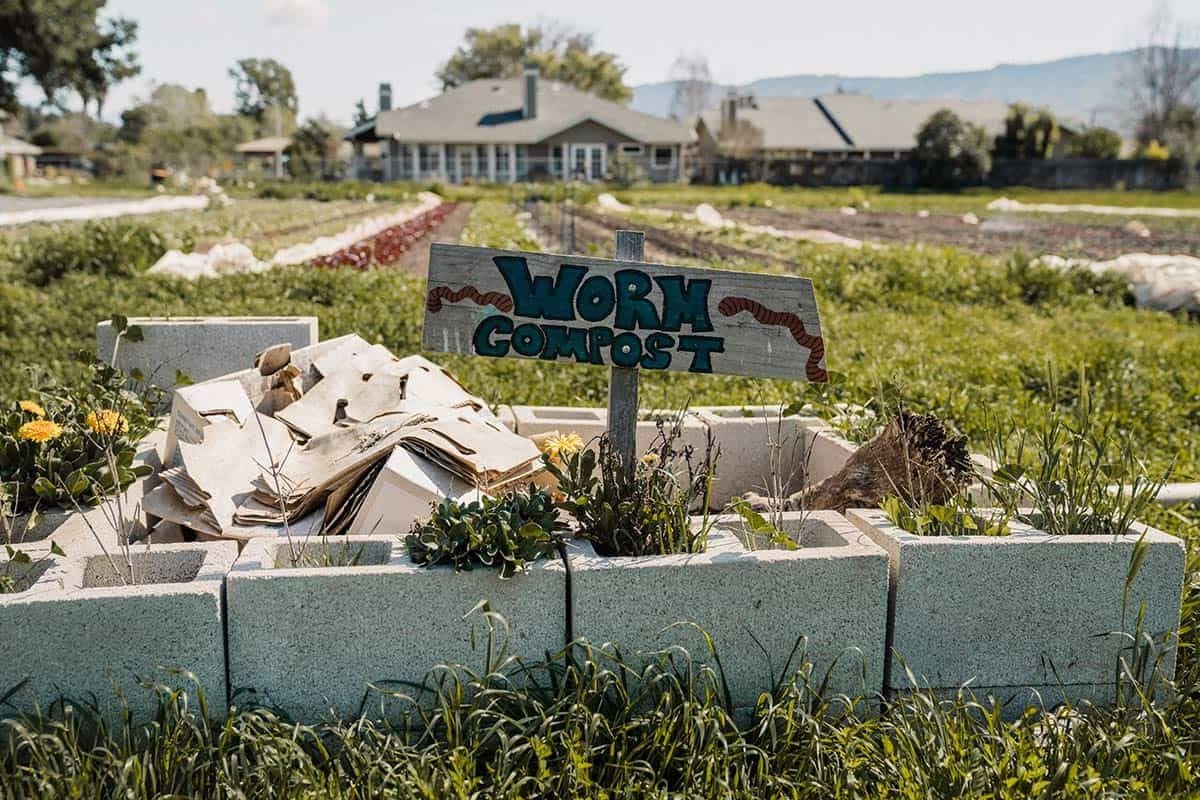 While organic farming eschews use of toxic pesticides, Cara pushes it further. "Regenerative agriculture lets us rebuild organic matter in the soil itself and to restore biodiversity, making farmland healthier and providing greater yield. What's more, regenerated earth can sequester vital amounts of carbon." Several studies on the topic suggest that regenerative agriculture might just be the best way to draw Co2 out of the atmosphere and reverse global warming.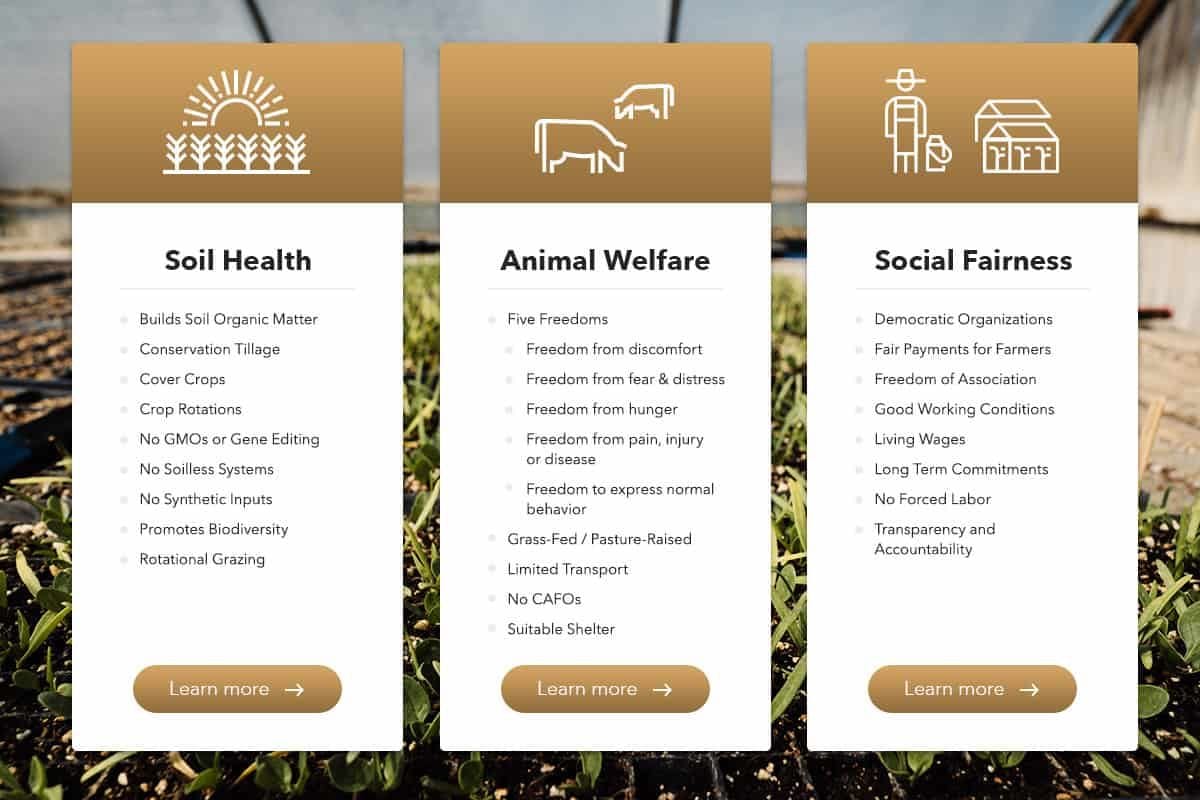 "Our certification project, in partnership with the Regenerative Organic Certification, goes a lot further than just being organic. It stands on three pillars: soil health, animal welfare and social fairness for farmers. It goes much further than just being organic," explained Cara.
She tells me that this is the new focus of Patagonia, with encouraging results already seen in pilot projects in the US and India. For Cara, this is the future solution humanity has been looking for.
Encouraging Results
We left Ventura and travelled to Ojai, 20 kilometers north, a small town nestled inside low-lying mountains and that feels timelessly serene. Here we found the Steel Acres farm, a Patagonia partner that cultivates fruit and vegetables using regenerative agriculture methods. And Steel Acres was where I'd get to see Regenerative Agriculture at work.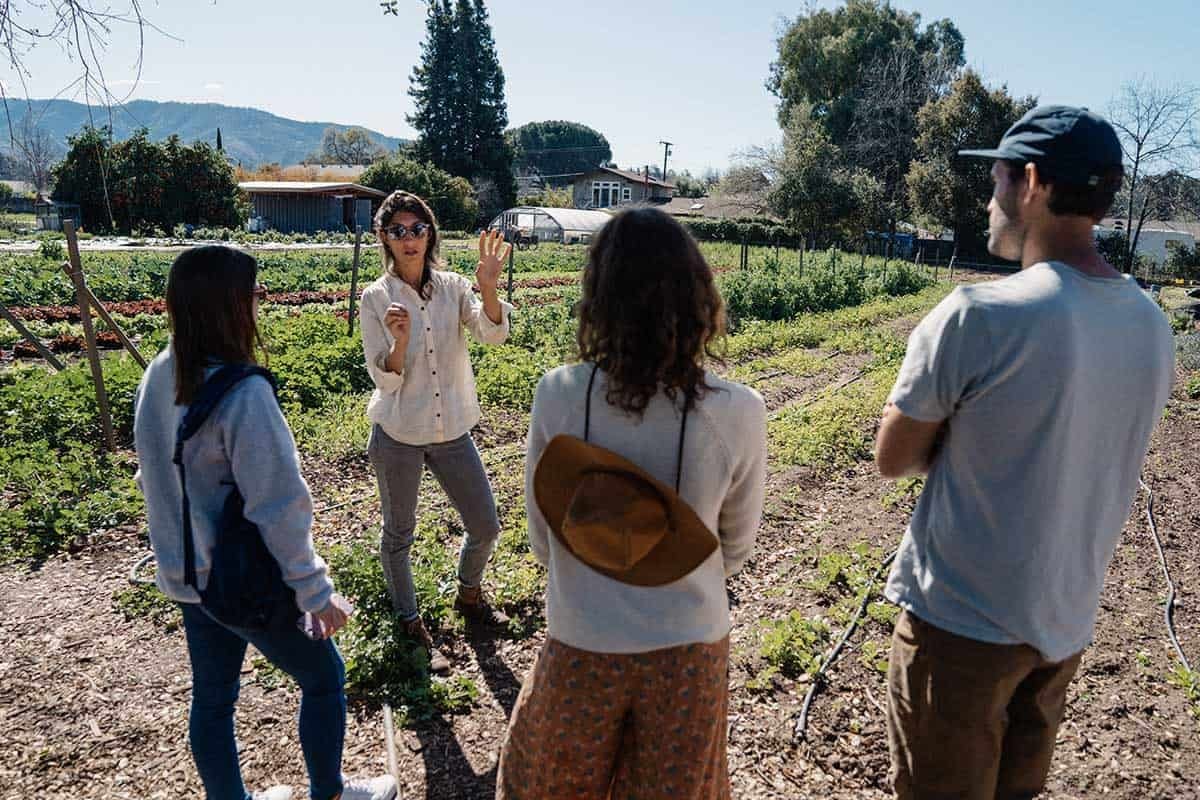 Emily Staalberg, owner and operator, sports a winning smile and dirt-caked hands. She explained that in three years her farm has boosted the organic matter in the soil by 2%—a huge difference-maker in the world of agriculture. Whether cotton or food crops, results come in fast in terms of soil health and yield when regenerative agriculture is applied.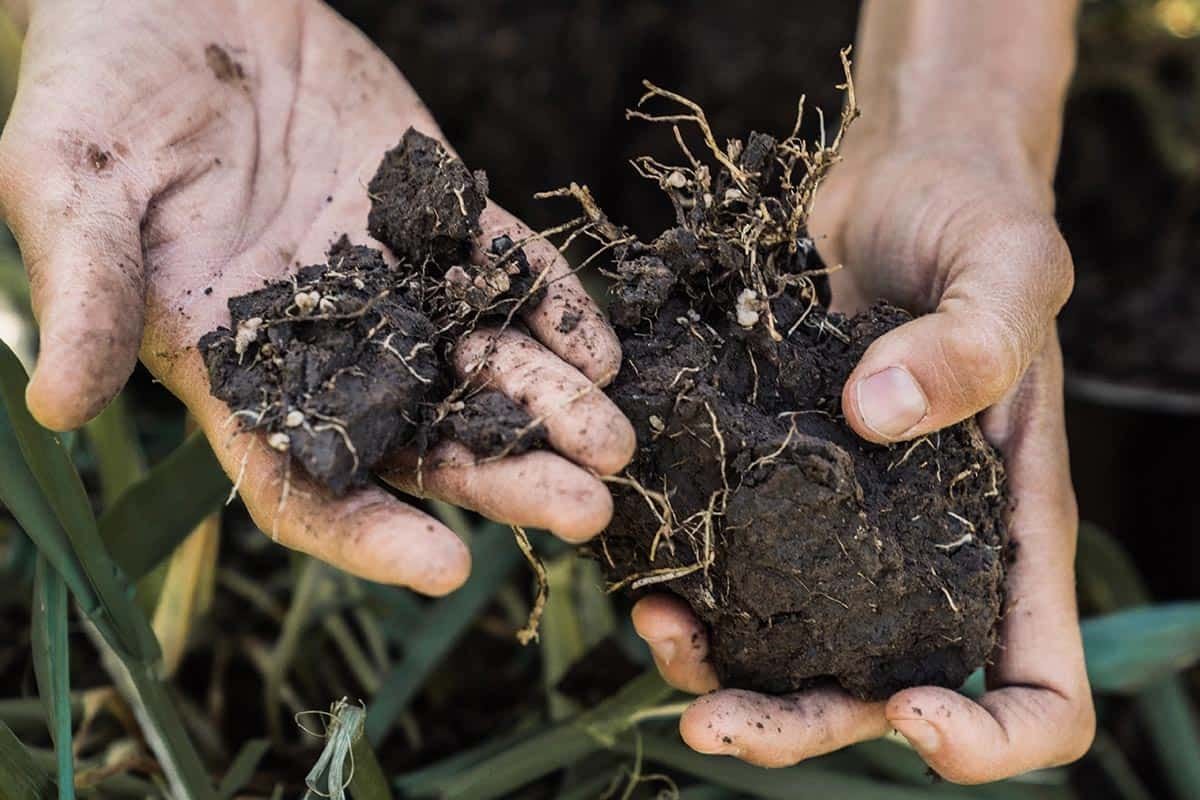 To prove the point she wins us over through our stomachs. Our wholesome lunch of lentils, vegetables, salad and fresh organic orange juice comes straight from the farm. We sit in the shade of orange trees, accompanied by rows of lettuce growing under the hot sun. "The earth is resilient," Emily tells me. "With regenerative agriculture methods, we've given life back to degraded, worn-out soil."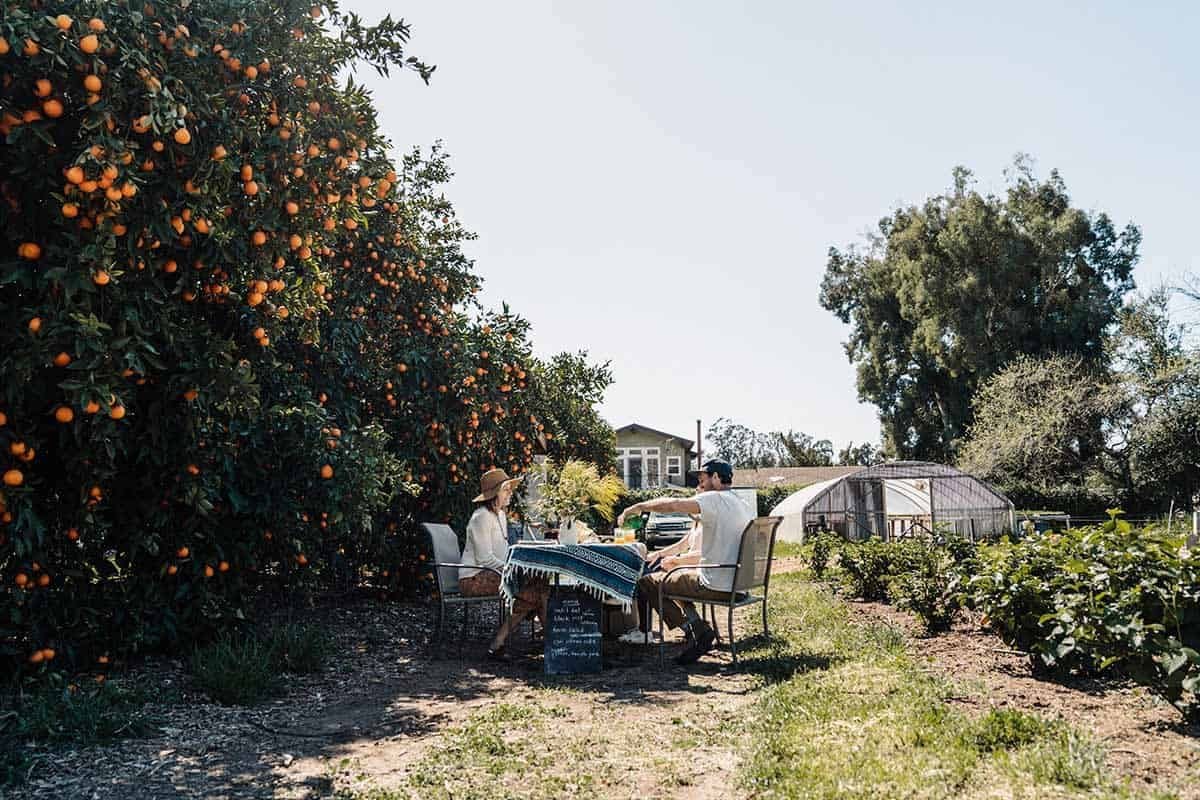 Mindset Evolution
Back at Patagonia HQ I meet Phil Graves, who runs Patagonia's venture capital fund Tin Shed Ventures. He supervises Patagonia's investment in third-party farms willing to try regenerative agriculture. "We've been using organic cotton for twenty years, but only 1% of our industry's cotton is organic. It's one of our biggest failures—we weren't able to inspire or convince our peers (about organic cotton)."
Phil feels the atmosphere is different now, both literally and figuratively. Farmers have been lashed by global warming, with forest fires scorching their fields and overly-warm winters ruining their harvests. "It's much easier now to convince farmers to get interested in regenerative agriculture," he offers.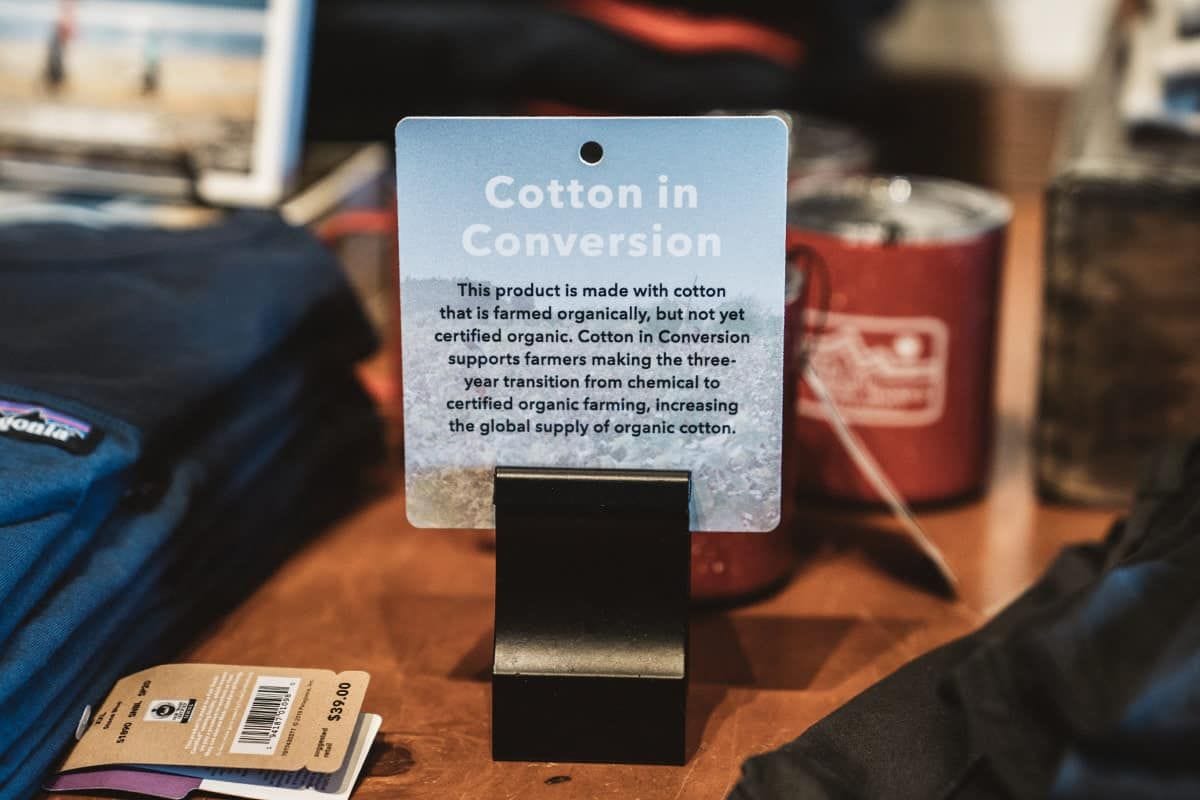 Tin Shed Ventures invests in outfits that want to try regenerative agriculture. The number of companies that have approached them already numbers in the thousands. Things are changing, and people are looking for change.  
In it Together
There is an underlying irony to all this. Agriculture as we know and practice it is one of the most environmentally polluting activities humans undertake. That agriculture—albeit through a different method—also potentially holds the key to reversing that damage and global warming is quite the paradox.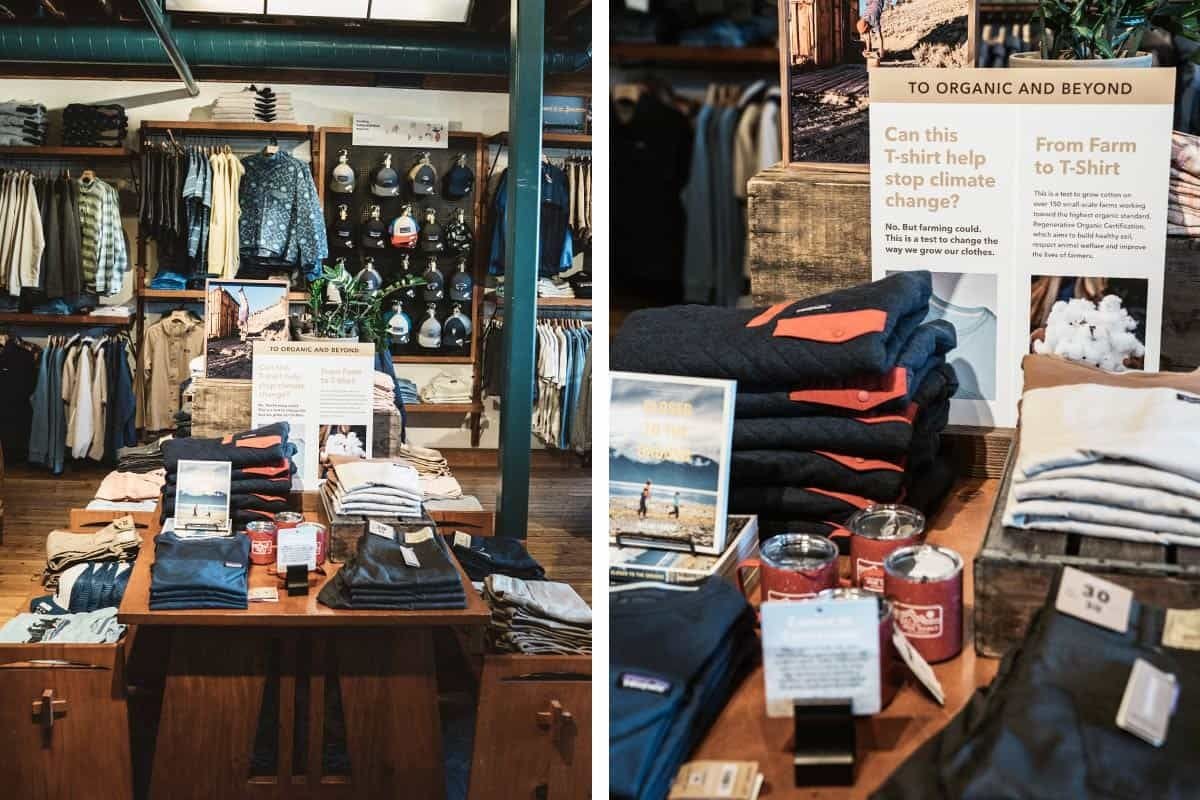 Make products that last longer. Adopt a manufacturing process that is beneficial to the planet. Convince peers, competitors and consumers to follow suit and adopt or insist on regenerative agriculture. It's ambitious to say the least. "The last thing we want to do is to go it alone," says Matt Dwyer, talking about the ROC Certification. In charge of materials and innovation at Patagonia, he represents the fresh new wave of thinking responsibly at the company. "We want to leave the world better than we found it—and in regenerative agriculture, we finally have the tool to do it with."
Cotton In Conversion Top

Women's

Back Step Shirt Organic Cotton

Men's
Can we Turn Back Time?
On my last evening in California, I leave the Patagonia headquarters behind and make my way to the famed Surfer's Point, a stretch of golden sand that fades into the distance to the left and right, nothing but the Pacific Ocean ahead. Surfers in the water seek out the perfect wave, not thinking about the fact that in the world of tomorrow, pristine nature might be only a memory.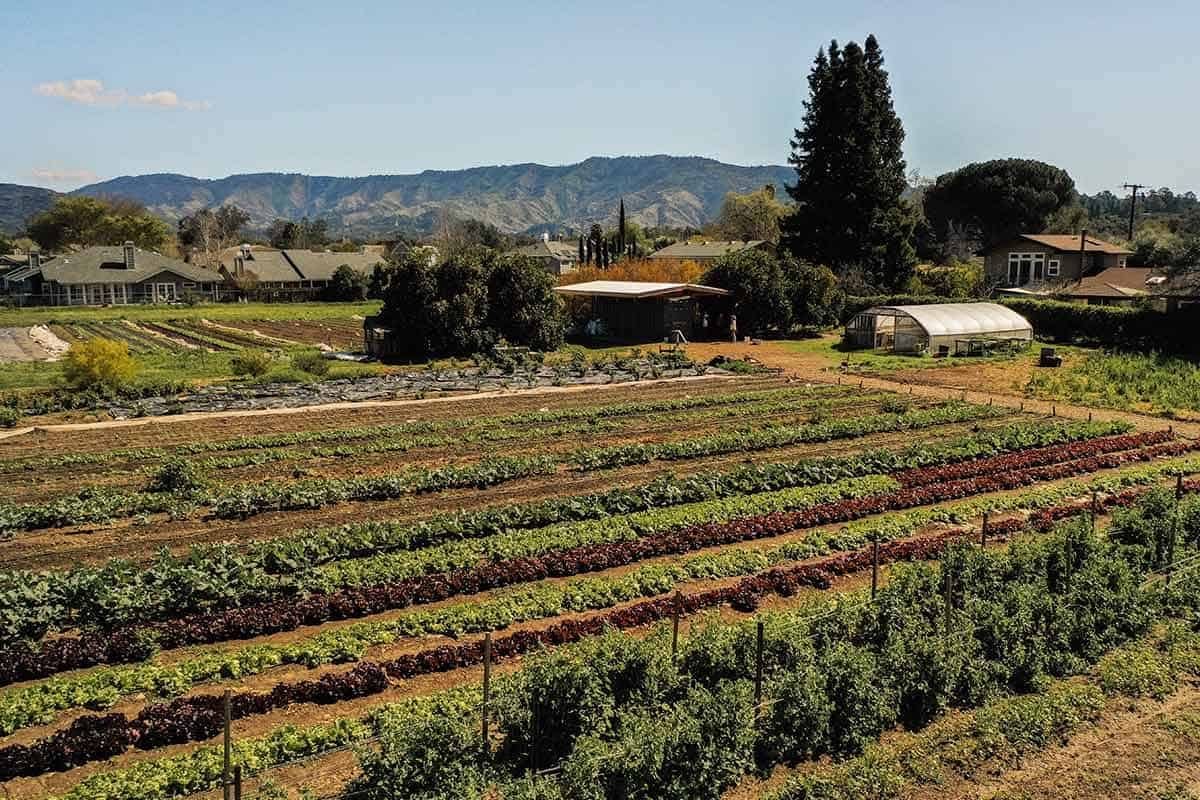 Meeting the change-driven people on my trip has brought a breath of fresh, optimistic air to counter the barrage of man-made disaster news. It isn't too late to save the planet. Regenerative Agriculture, though a pilot project for now, does have the potential to reverse global warming. Patagonia, with their ethos of doing things differently, understands. And will, or maybe must, convince their entire industry to follow their lead.
It isn't too late. But the clock is ticking.
SHARE