Some riders like to treat every ride like it's a personal time-trial and for those riders, we've got the latest cycling apparel for the new season. But for the commuters who like to ride around town with their friends on their vintage bikes and fixies, going from work to the pub…we've also got the latest urban cycling apparel to keep you relaxed, comfortable and stylish.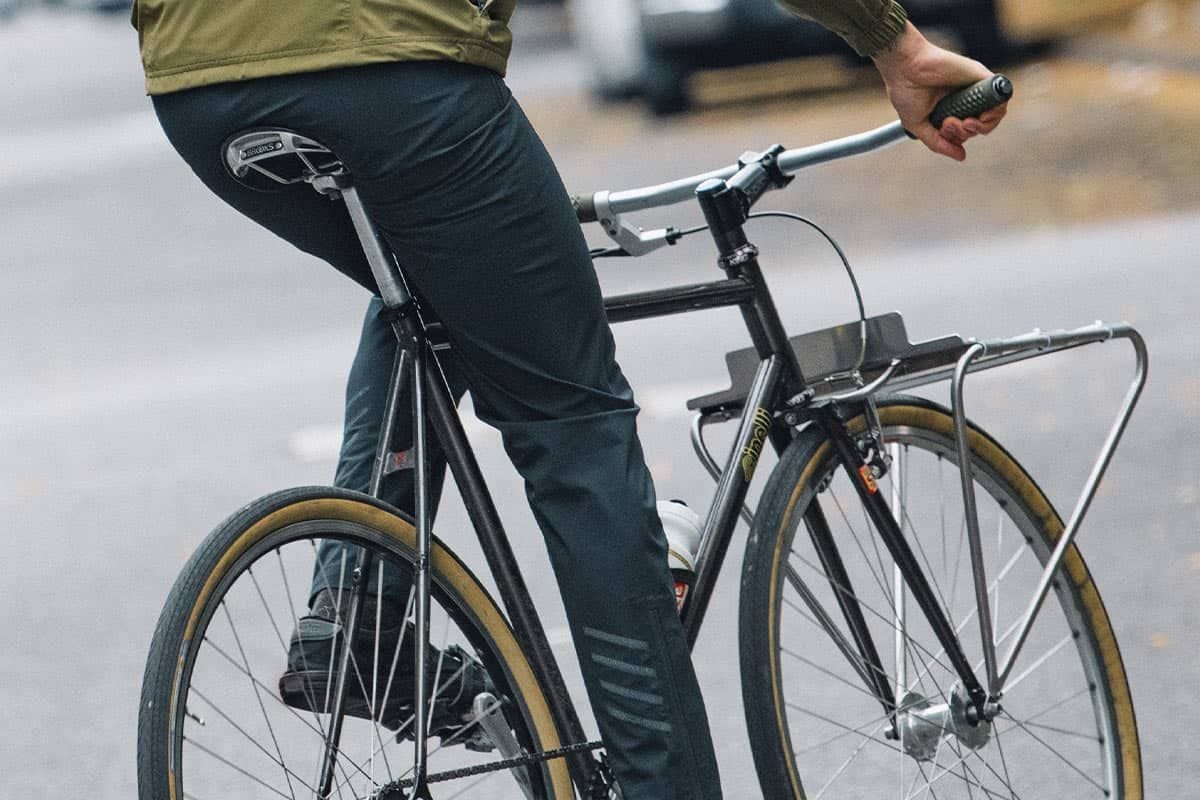 Essential Gear
No matter what your style, no matter what you ride, when you're hopping on the bike you're going to need a few essentials. Like the rule about never leaving the house without your keys wallet and phone, you should always be riding with a helmet. There are plenty of options to choose from, but if you're going to be riding in the city, you'll want something sleek, low profile, with a touch of color to match or contrast depending on the look you're going for.
Other essentials are based more on needs. For the bike messengers and those who like to do groceries by bike, a good lock always comes in handy. For those nocturnal riders, a set of lights increases your visibility of the road and your visibility to the cars around you. There are plenty of options to choose from, but a set of compact lights can be easily incorporated into the sleek minimalist design of your fixie. For those who like to ride around with spare tubes and a set of Allen keys, a saddlebag is a must for carrying tools.
If you're the type who's always on the go, a commuter bag is a smart investment. A saddlebag is good for carrying tools, but what if you're caught in the rain? What if you've got a package to deliver or some snacks to pick up? Whatever your errand, whatever your reason, you want something durable, reliable, and able to help carry the load.
From Montreal to San Francisco via New York, bike messengers everywhere swear by messenger bags from Chrome, Cocotte Equipment, and Timbuk2. These brands design their packs with urban riders in mind. For those who prefer a more traditional backpack, brands like Thule and Osprey are well known for their rugged adventure-ready packs.
Urban Cycling Apparel
In the world of cycling, where once there was only apparel for the hard-core riders, and those who wanted to wear the gear of the pros, now there's been a move towards creating apparel for the city dwellers. The commuters who want the same performance and comfort with a little bit less spandex and a bit more urban appeal.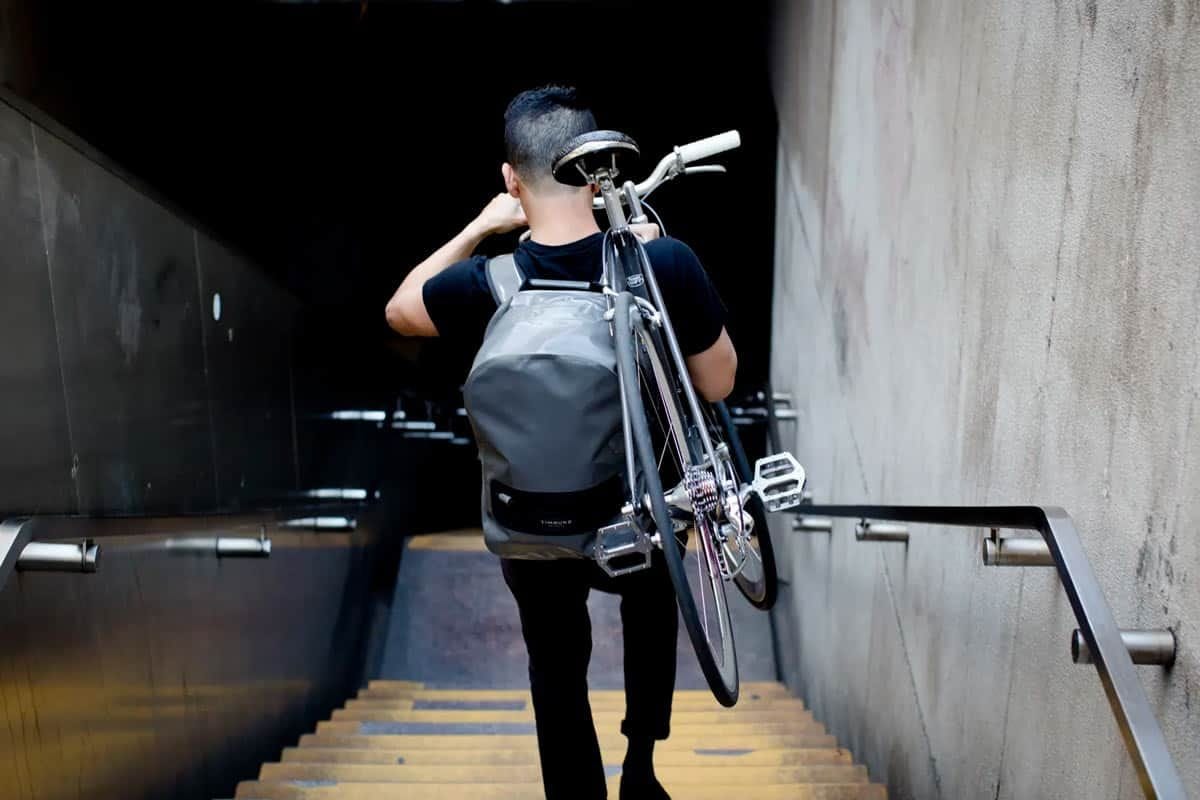 Tops
In the summer months, you want a fabric that's lightweight and breathable. While traditional cycling apparel will check all the boxes, it tends to stand out at the pub. If that's your style, carry on, but again for those who want something a bit more subtle, a top like Garneau's London Cycling Jersey is perfect (it's even got a pocket in the back like traditional cycling jerseys). Stylish alternatives include Patagonia's Capilene Cool Trail Bike Henley for him and her.
Bottoms
Whatever way you choose to go, we would recommend cycling shorts to keep you comfortable on those long rides. That being said, some might be a bit shy about going to buy snacks for the picnic in nothing but spandex. It also makes it tough to carry around your keys, wallet, and phone when you're the type that doesn't like to ride with a bag.
In the summer months, layering might no be ideal, but a lightweight pair of shorts does wonders for style and functionality. Shorts like the Creston from Arc'teryx are cut long enough to cover your cycling shorts. If you're the type that dislikes spandex of any kind, go for the lightweight, merino-lined comfort of Connection Commuter Shorts by Icebreaker. The women's Daybreak Shorts by Houdini are perfect for those who like to ride with their essentials in their pockets.
Cool Weather Apparel
Adaptability is key in any situation. Riding through the city you have to be ready for anything. Swerving cars, potholes, clueless pedestrians walking on the bike path. The same should be said for your apparel. The demands of summer cyclists versus those who brave winters cold are different, but mother nature has a way of acting up sometimes.
Whether it's a gust of wind or a chance of showers, having a lightweight, weatherproof jacket in your commuter bag is always a good idea. There's plenty to choose from when it comes to shells, but for those looking to blend into the urban landscape, brands like Vallier, Veilance, and The North Face have plenty to offer.
Streetwear meets Performance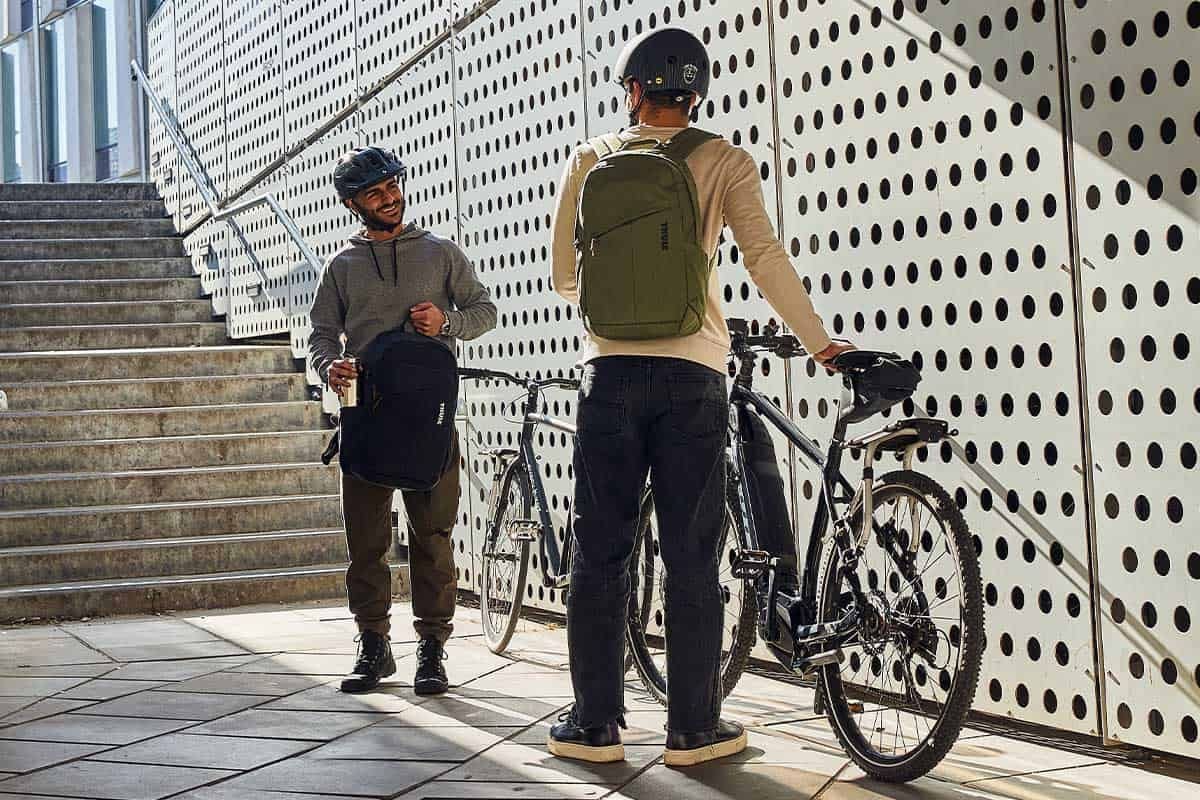 Style is all about taking creative liberties. Whether you're shredding fresh powder, hiking through trails, or riding through the city, you're going to want gear that performs in every environment. But that doesn't mean you can't keep it original. You shouldn't have to compromise functionality over style. Our brands understand this, and so do we. For the urban cyclists, the commuters, and those who like to wander around the city on two wheels, we've got the best urban cycling apparel to get you around in style.
SHARE