It's no secret that merino wool has taken over the outdoor industry, because what's not to love from a soft-to-touch material that breathes as well as it fights odour-buildup? The sought-after properties of this wondrous fibre are praised throughout the winter months, but what if you could benefit from these features year-round? From base layers and socks to casual tees and dress shirts, merino wool isn't just for cold weather activities these days.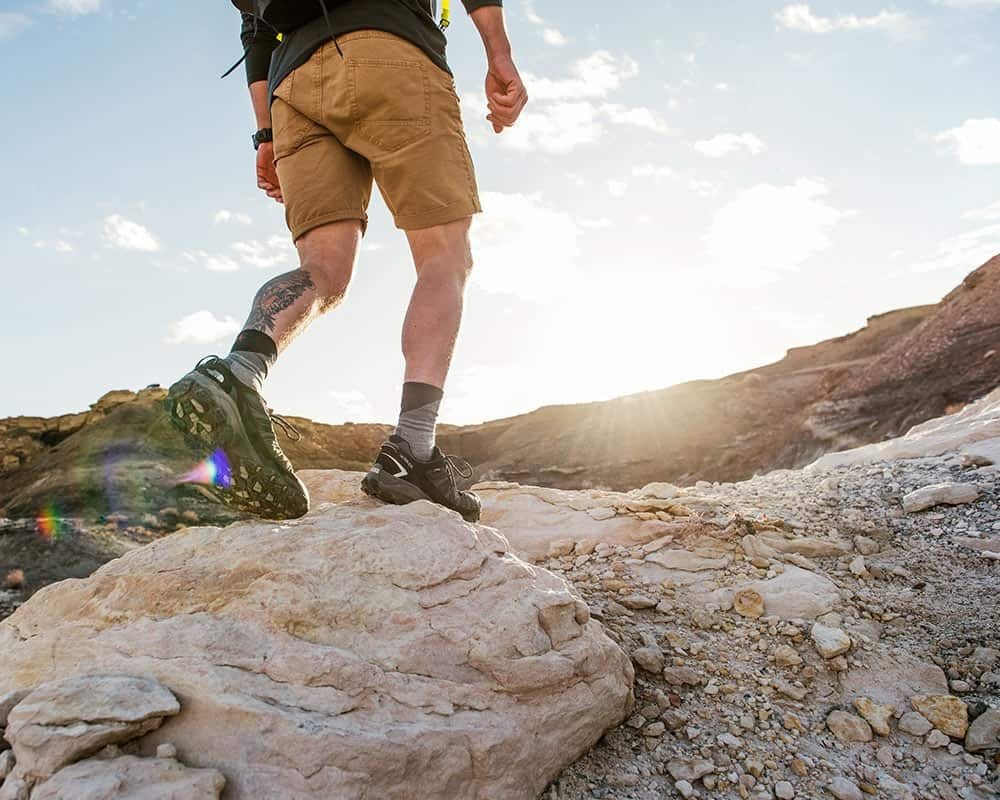 Why Wear Merino Wool in Warm Weather?
When it's warm outside, it can be hard to dress appropriately and remain comfortable. No matter how hard the fan blows or how fresh the breeze is, sometimes it's impossible to stop the sticky warmth of the stale summer air.
This is where merino wool clothing comes in. Merino wool is not only soft next-to-the-skin, but it also holds two wonderful properties that make it an ideal material for warm weather. First, it's moisture-wicking, so when the sun is sizzling merino fibres wick-away moisture leaving you feeling fresh and airy instead of damp and clammy. Secondly, merino wool naturally resists odours, meaning you can go about your day without worrying about a sour smell from a sweat buildup in your underarms.
If you like a breezy feeling under the hot sun, adding some summery merino wool clothing to your wardrobe from Smartwool's Everday Exploration collection is a great place to start.
| | | | |
| --- | --- | --- | --- |
| Everday Exploration Hooded Dres | Everday Exploration Tank | Everday Exploration Chambray SS Shirt | Everday Exploration SS Henley |
Merino wool provides warmth in cold weather and keeps you cool when it's warm, making it an incredibly versatile and practical fabric for a variety of garments. Whether you're headed out for a hike or just enjoying a game of bocce during a picnic at your local park, choosing merino wool over your regular cotton T-shirt or tank top is a cool idea for summer.
What Happens to Your Body When You Wear Merino Wool?
When you wear a merino garment, its fibres actively regulate your body temperature thanks to their effective moisture management properties. During perspiration, moisture is stored within the structure of the fibre. As your body warms, this moisture will begin to evaporate, helping cool the air between your skin and the fabric. The more your body heats up, the more evaporation occurs, equating to a more substantial cooling effect.
Merino wool can also wick-away moisture mechanically. This 'mechanical wicking' occurs when you're sweating faster than the moisture vapour can be evaporated, which can happen if you're out running or cycling on a hot summer day. While synthetics garments are also capable of mechanical moisture wicking, only wool or merino wool garments can whisk-away moisture when it's in a vapour state.
Its also been proven that because of merino wool's useful moisture management qualities, it's more efficient at maintaining a constant and lower core body temperature when pitted against synthetic materials. This effect also reduces the rate at which lactic acid will increase in your muscles, allowing you to maintain a lower heart rate when you're exercising. Overall, wearing merino wool has multiple benefits that are sure to keep you feeling fresh all summer long.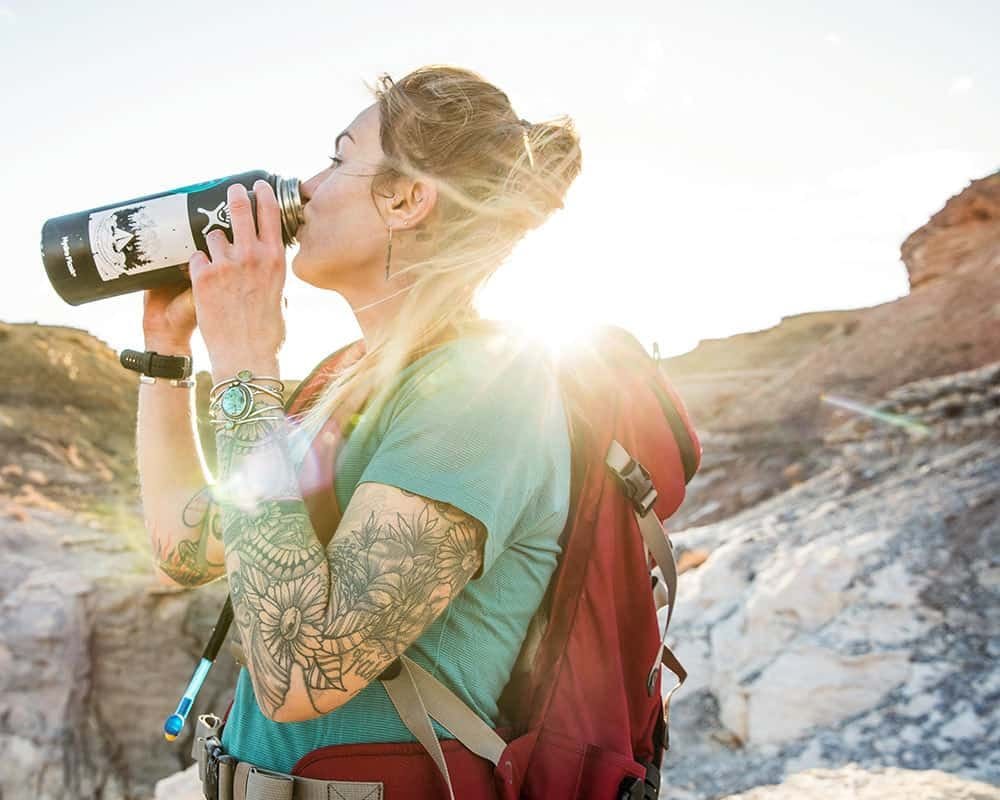 This Summer, Discover Smartwool's Merino Wool Collections
If you're looking to freshen up your summer wardrobe with merino wool, Smartwool has a variety of collections full of great options. From the Everday Exploration collection to the Merino 150, Smartwool's products are designed to keep you feeling comfortable under the sun at the park, on the trail, and when you're hanging around the city.
| | | | |
| --- | --- | --- | --- |
| Everyday Exploration Hooded Tee | Merino 150 Pattern Tank | Everyday Exploration Gingham SS Shirt | Merino 150 Pattern Tee |
For the runner and hikers who are always looking to add new pieces to their collection of adventure apparel, the Smartwool PhD® collection has some solid offerings. From technical socks and performance bottoms to ultralight jackets and vests, enjoy the benefits of merino wool and discover the advantages of wearing this outstanding material all year long.
SHARE