*The Proton AR model will be available for purchase Fall 2016. Get excited.
Bottom Line:
The Proton AR Hoody from Arc'teryx is an insulated yet breathable hoody that can easily be used as a 3-season soft shell or used as a mid-layer in winter.
Perfect for all things mountain were you need to stay warm while also being on the move. Don't be surprised if you start seeing these being worn in mountain town cafe's also. Stylish design and fit.
Our review of this product
8.6 / 10
The pros are:


Quality

Wind Resistance


Technical Features


The cons are:

Weight


Warmth

First Impressions and Observations:
At a glance the Proton AR Hoody looks pretty similar to a few other jackets available from Arc'teryx at the moment. But a closer look reveals some interesting features. Namely the insulation that Arc'teryx has chosen to use.
Throughout the Proton AR Arc'teryx has utilized Coreloft Continuous, a new breathable type of synthetic insulation. On top of this Arc'teryx has also used a breatheable outer fabric called "Fortius Air 40". All of this combines together to create an excellent balance between air permeability to keep you cool while moving, while also keeping you warm when you need to stop.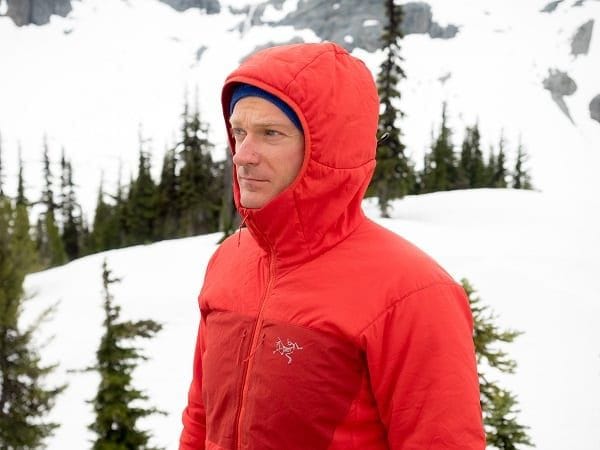 The hoody is DWR treated so it resists precipitation but it isn't waterproof. You will want to use a hard-shell jacket over this hoody if a serious amount of rain is expected.
Read Our Guide to Choosing a Waterproof Jacket
Through my use of it I found the Proton AR hoody to be excellent at keeping the wind out, even though it isn't rated as being fully windproof. The dual hem adjustment points seal up the bottom of the hoody and the stretchy cuffs ensure no wind gets in via the arms.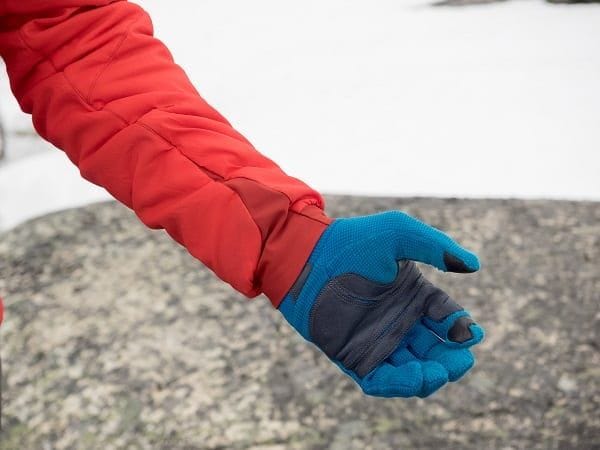 The main front zip is backed on either side with flaps that overlap to limit any wind getting in also. When the helmet compatible hood is fully zipped up and cinched down I felt completely insulated from the elements outside. Awesome!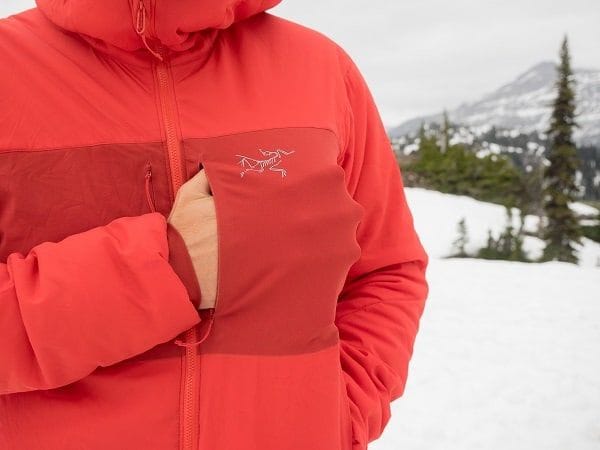 I also really liked the two stretchy chest pockets. These really come into use when carrying a backpack or wearing a harness that will block access to the hip pockets. The stretchy material on the face of these pockets allows them to carry anything from a wallet or smartphone to a bulkier GPS device or Camera. I ended up using them more than I thought I would.
Overall I'd have to recommend this hoody. At less than 500g's for the size medium it isn't going to weigh you down and I found I definitely didn't overheat in it when moving, unlike other down hoodies that I've used. Very nice!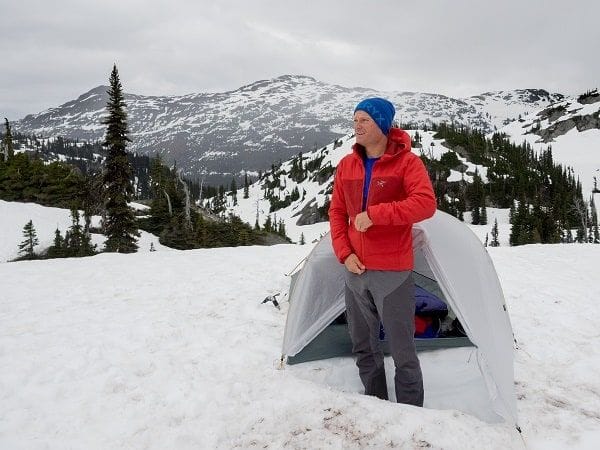 Pros:
Fit: Athletic trim fit allows this hoody to layer easily under a hard shell or over a base layer.
Versatile: Breathability and insulated warmth is excellent allowing this hoody to be used in a variety of environments and situations. Synthethic insulation won't lose it's heat retaining properties if it gets wet.
Weight: Less than 500g's for a fully featured insulated hoody.
Cons:
No Interior Pocket: No internal pocket for items you wish to keep warm.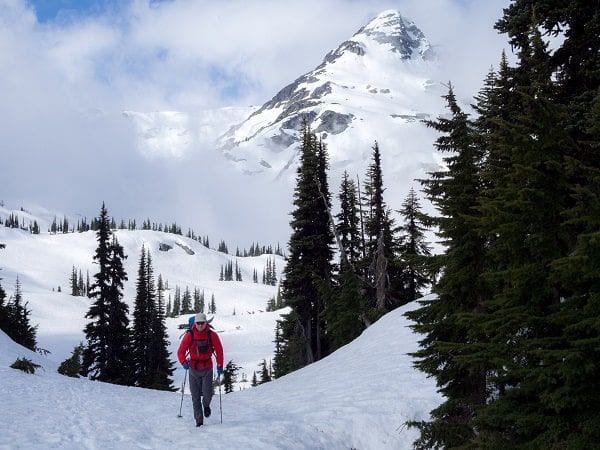 Buy It If:
You are looking for an insulated hoody that is also breathable so you won't have to take it off and pack it away every time you need to move or exert yourself.
SHARE