One of the pivotal moments in our species' history is when we discovered fire. Not only could we use it for cooking and keeping warm, but we could finally light up the darkness. Unfortunately for our ancestors, transporting fire wasn't the most practical endeavour. Fast-forward several millennia and we find ourselves in an age where we have access to compact and powerful little fires that we wear like a third eye—headlamps. 
It's hard to imagine where an outdoors-person would be without a modern headlamp. It's a ubiquitous piece of kit for anyone venturing into the woods at night. Our pick for 2021's best headlamp is the Black Diamond Storm 400 Headlamp for its balance in brightness, price, quality, and versatility.
The Top Headlamps Reviewed
Best Overall Headlamp
Our top choice for this year's best headlamp is the Black Diamond Storm 400 Headlamp. With 400 lumens of brightness, six settings (including three coloured-light modes), and a dimmer, this headlamp offers some serious versatility. 
The Diamond Storm 400 will shine, even in wet and windy conditions, thanks to its dustproof and waterproof case. And, for the price, it offers outstanding value. So if you're looking for a jack-of-all-trades and master-of-all headlamp, check out this little tank.
Price:
0.00$
Pros
Versatile

Affordable

Durable
Best Budget Headlamp
For the price, there are few headlamps that can compete with the Petzl Tikkina headlamp. Right out of the box, this is a no-nonsense, easy-to-use device. The Tikkina comes standard with three AAA batteries but also features built-in compatibility for Petzl's CORE rechargeable battery pack, made possible by their HYBRID CONCEPT design.
As the name implies, you get 250 lumens of brightness—perfect for trail finding, night hiking, and camping. The watertight body is compact and lightweight at just 2.8 oz. When paired with mounting accessories, the Tikkina can be secured to your bicycle or helmet. The Tikkina is our best budget option, but it's also just a darn good headlamp.
Price:
0.00$
Pros
Great value

Watertight

Battery options
Best Ultralight Headlamp
Weighing in at an unbelievable 1.2 oz, the Petzl BINDI nevertheless delivers a whopping 200 lumens of power. There are five modes, including two red-light modes. The headband is easily adjustable using the rear pull tab. When not in use, simply hang it comfortably around your neck; the body can be tilted for precision lighting. 
The BINDI's rechargeable design means no money wasted on disposable batteries and no extra weight. Now, this isn't the headlamp for everyone. Traditional headlamp bands offer more stability, especially during vigorous exercise like running. While the BINDI is a high-quality, waterproof, and dependable device, it's geared towards ultralighters looking to shed ounces.
Price:
0.00$
Pros
Ultralight

Fits in your pocket

Price
Best Tech Headlamp
Petzl NAO+ 750 Lumens is what happens when hardware meets software. And the results are glorious. Not only does the NAO+ boast 750 lumens of brightness, but its intelligent design helps conserve battery life with REACTIVE LIGHTING technology, automatically adjusting the brightness level to the ambient light.
The NAO+ is compatible with the MyPetzl Light app, letting you select an activity profile, check remaining battery life, and adjust lighting and brightness settings digitally. As the years pass, teched-out headlamps will become the norm. And the Petzl NAO+ 750 Lumens is leading the charge.
Price:
0.00$
Pros
Bluetooth enabled

Reactive Lighting

Mobile app
Best Waterproof Headlamp
While any modern headlamp worth its salt is waterproof, the SILVA Explore 4 Headlamp takes it a notch further. With a water-resistance rating of up to one metre for 30 minutes, you can be sure that the Explore 4 won't conk out on you after a few nights of heavy rain.
Four-hundred lumens provide ample lighting, while the red-light setting is great for camping chores. Of note, a unique orange-light setting is designed explicitly to optimize map-reading in low-light conditions. So, if you're someone who frequently ventures out into wet and rainy climates, then the SILVA Explore 4 Headlamp is a worthy companion.
Price:
0.00$
Pros
Waterproof

Map-reading light

Long burn time
Best Backpacking Headlamp
The Petzl ACTIK 350 Lumens is a highly versatile, robust, and efficient headlamp for backpacking. Multiple brightness settings, a red-light mode, and a dimmer cover you across the full spectrum of low-light situations. Takes three AAA batteries but is also compatible with the CORE rechargeable battery pack.

Whether you're globe-trotting, thru-hiking, or just wandering for a weekend, the Petzl ACTIK 350 Lumens is an excellent and affordable option.
Price:
0.00$
Pros
Versatile

Ample brightness

Many settings
Best Running Headlamp
The two biggest factors when it comes to choosing a running headlamp are brightness and bounce—you want a lot of the first one and none of the second. That's why our pick for best running headlamp goes to the BioLite HeadLamp 330 Lumens. 

This streamlined, lightweight headlamp features four lighting modes and a dimmer, while the headband is soft and moisture-wicking. What makes the BioLite HeadLamp so sturdy is its balanced construction; the battery pack is placed at the rear of the band as a counterweight to the front-facing body. Offers up to 40 hours of shine time on a full charge.
Price:
0.00$
Pros
No bounce

Lightweight

Moisture-wicking band
Best Biking Headlamp
Cyclists, rejoice. The SILVA Cross Trail 6X Headlamp was built for you. The Cross Trail 6X includes attachments that allow you to diversify where you strap your lamp, including onto your bike or helmet. Additionally, its full water-resistance and generous burn time make it a highly reliable option. You can power it with four AAA batteries, or opt for the much lighter and rechargeable 2.0Ah battery pack.
But the Cross Trail 6X is for more than just night biking; it belongs to the Cross Trail series, which optimizes features for cyclists, runners, and skiers alike.
Price:
0.00$
Pros
No bounce

Excellent stability 

Good burn time
Cons
Heavy if using disposable batteries
Best Climbing Headlamp
Developed on the limestone crags of Mexico, the Black Diamond Onsight 375 Headlamp was specially made to optimize the features that climbers care about. Its primary mode offers 300 lumens of brightness—more than enough to illuminate the next crimp. 

Its secondary mode, or Route-Finder Mode provides a narrow beam of 375 lumens to brighten the path ahead. Best of all, the Onsight 375's streamlined build means that it won't get in the way when you're hugging the wall.
Price:
0.00$
Pros
Built for climbers

Two useful climbing modes

Sleek
Best Expedition Headlamp
Whether you're on a major mountain expedition or doing manual labor in dark places, the ultra-powerful BioLite HeadLamp 750 will light the way. It features a multi-beam body and offers a 'Reserve' mode to save the life of your lamp on all modes. Plus, its rear-facing red light keeps you visible at all times for maximum safety.
In short, this waterproof, rechargeable, 750-lumen beast is designed for when you need lots of light. Like, lots of light.
Price:
0.00$
Pros
Crazy powerful

Rechargable

Anti-glare technology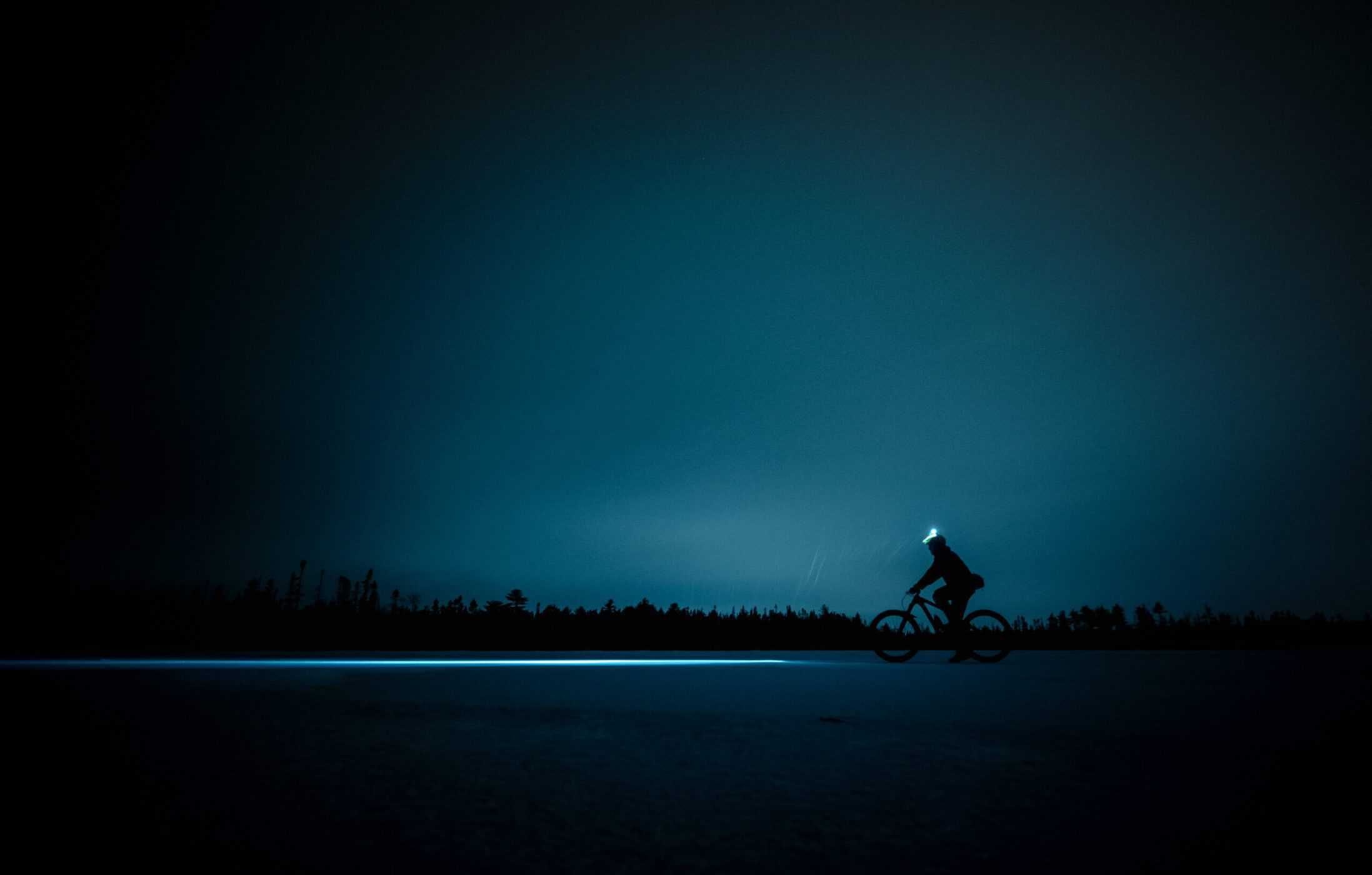 What to look for when buying a headlamp
Brightness
Brightness is measured in lumens; more lumens means more light. The average headlamp typically ranges between 150 – 400 lumens. Anything below probably means ultralight, while anything above is usually expedition grade.
Runtime
Runtime (or burn time) is a measure of how long a fully-charged headlamp will last before, well, burning out. This varies considerably from model to model, but one thing you can be certain of is the higher the brightness setting of your device, the more quickly the battery will drain. Make sure to check all the specs for any headlamp you're considering to see the runtime variation across its settings.
Power Source
Hm—disposable batteries or rechargeable batteries? Both cases have their advantages. Sure, it can be cumbersome and wasteful to carry extra batteries on every hike, but it's also more reliable when you're a long way from the nearest wall socket.
Of course, you may have noticed that many new headlamps give you the option of either using disposable batteries or a rechargeable battery pack. These are the best options as they're the most versatile. 
Size & Weight
Standard headlamps don't vary much in terms of weight. What you should take note of, however, is whether the headlamp is rechargeable or requires disposable batteries. If the latter, you'll need to factor that into the overall weight of your device. 
As far as size goes, a good rule of thumb is that if it fits in the hip-belt pocket of your backpack, it ain't too big.
Water-Resistance
Thankfully, every decent headlamp is now built waterproof. Of course, some more than others. If you plan on hiking in very wet climates (think East Coast), just be sure your device of choice won't short-circuit on you.
Extra Features
Many headlamps feature a lock-out switch. Similar to the safety switch on a firearm, this prevents you from accidentally turning it on when it's not in use and draining precious battery life.
Another great feature is the red-light mode, which we discuss in more detail below. Some headlamps feature an even wider range of coloured-light modes, each of which allows specific wavelengths of light to be more visible.
Finally, pay attention to the type of headband. Especially when it comes night running or night cycling, you want something that won't jiggle or fly off into the darkness.
FAQs for headlamps
What is the purpose of a headlamp?
If you spend any time outdoors, a headlamp belongs in your pack. Whether you're night hiking for fun or are actually lost, these pocket-sized, battery-operated head-torches will keep you safe and on-track. 
Even if you don't foresee any nighttime wilderness activities, it's essential to always be prepared for the unexpected. Pack a headlamp.
How many lumens do I need for night hiking?
While some headlamps offer as little as 50 lumens, it's best to choose one that's at least in the 150 - 200 lumens range. This guarantees a comfortable level of visibility even in very dark conditions. 

For anything other than hiking, though, we recommend an even more powerful headlamp. The speed at which you're traveling while running or biking demands even greater visibility—especially to see the trail in the fast-approaching distance. In these cases, anything around 300 - 350 lumens will suffice. Although it doesn't hurt to go beyond that, it's not always worth the additional dollars.
Why do headlamps have a red light mode?
Most modern headlamps feature a red-light mode. This may seem strange at first, since red-light only casts a dim glow on the trail ahead. And that's exactly right—the red-light mode is for when you don't need a ton of light. 

Instead, it helps preserve your night vision when you're simply doing chores around your campsite. It also won't blind your companions in close proximity. Best of all, it reduces battery usage for when you really need it.
SHARE