No surprise that Osprey has environmental goals that are as big as the outdoor world itself: "become the most progressive, transparent and sustainable outdoor gear brand in the world." The plan is to tackle three categories: materials, chemical use, and product end-of-life.
Changing the world, one pack at a time.
Discover Osprey's will to do better, on travels, journeys and hikes.
From spring 2022, 60% of all main-body Osprey bag materials will be sourced from recycled materials. The difference between using new and recycled material in production is anticipated to be a 40-50% reduction in environmental footprint. 
Recycling keeps material out of landfills and the ocean; reduces toxic incinerator emissions; reduces our dependency on petroleum, used in the manufacture of raw materials; and recycling uses less energy in processing material. 
Osprey is complying with the Global Recycled Standard (GRS), which involves third-party verification of sustainable, high-quality recycled content. This oversight will also include packaging, already made of 100% recycled and recyclable polyethylene. 
In addition, 65% of materials used by Osprey are bluesign certified. This internationally recognised certification manages the impact of fabric production in terms of the chemicals it requires, the people it employs, the factories it uses, and its effect on the environment. Materials bearing the bluesign-certified standard have met strict ecological and toxicological standards. 
Durable Water Repellent (DWR) treatments prevent water from saturating a fabric. For a long time, they were made with PFCs (perfluorocarbons) which are toxic to the environment. 
Compliance with the bluesign list of regulated substances, which restricts the use of chemicals in equipment or during its manufacture, will ensure minimal impact on people and the environment. 
This approach, by virtue of its association with bluesign, is subject to inspection by a third party lab, which carries out chemical analysis and other spot checks. Osprey's aim is to have its entire product range completely free of perfluorinated chemicals in 2022.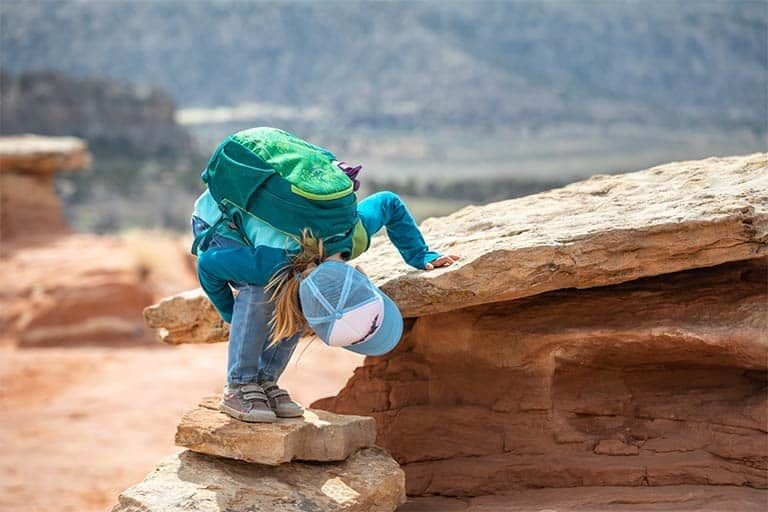 To limit the amount of waste produced by its operations, Osprey is working with Renewal Workshop towards establishing a circular production approach. The objectives are to give backpacks a second life, reduce the amount of product that ends up in landfill, and optimise their lifespan. 
Renewal Workshop, which follows a zero waste programme, recovers equipment that is no longer in use and transforms it into renewed products, recycled materials or recycled raw materials. For example, the company cleans and repairs bags that cannot be sold as new, to make them fully usable. It assesses and classifies the products, cleans them using waterless technology, checks their quality and repairs them before reselling them. If the product cannot be repaired, then its materials will be reused in another way. 
As of spring 2022, Osprey has diverted approximately 21,471 pounds of waste from landfill.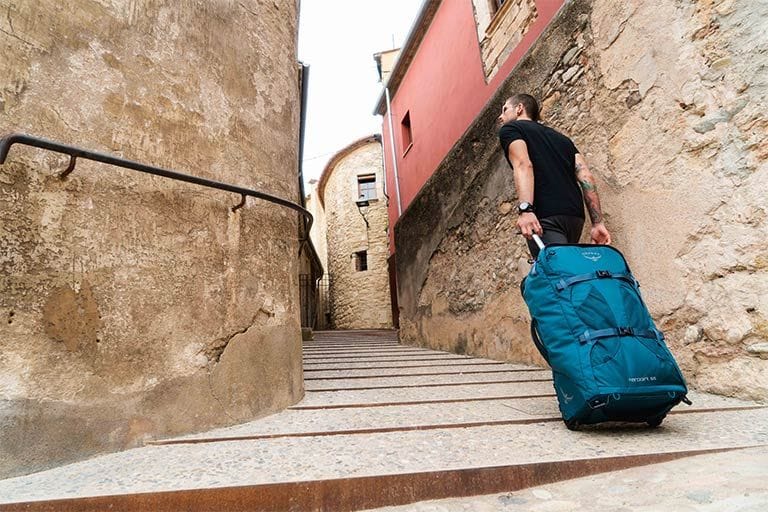 For many, an Osprey bag is the ultimate in hiking gear. The Osprey "all-powerful" guarantee is also invoked by hikers who used it to save a trip on a trail. Who knows, it may soon be you exploring the world that Osprey is doing its best to protect. 
SHARE