It's no surprise that our world has changed over the course of the past year. Here at Altitude Sports, we've changed too. Developing a new-found respect for the environment and one another is reshaping our relationships with friends, health routines, and even shopping habits. That's why we've put together a guide to help you make purchasing decisions underlined by the simplicity and sustainability the outdoors can offer. Our guide below breaks down the top standards and certifications for you to keep in mind as you browse ECO FRIENDLY products on Altitude Sports.
Bluesign
Bluesign is a set of textile-industry regulations that take into account the entire manufacturing process of a textile, from the search for raw materials to the final product. More specifically, the bluesign standard ensures that no chemicals harmful to workers and consumers are used. It sets strict requirements for the consumption of water and energy resources, and even regulates the release of harmful emissions.
A company must commit to the bluesign system in order to gain certification. A bluesign-certified product must contain at least 90% certified fibres and 30% certified other materials. These products will always be labelled, authenticating certification.
Organic
Organic textiles include cotton, hemp, wool, and any other fibres that have been grown according to the strict standards of organic farming (without using synthetic pesticides, toxic fertilisers or GMOs, for example). Organic farming limits the impact of agriculture on the environment thanks to natural methods (compost, plant cover, crop rotation) that improve soil quality, use less water, and reduce CO2 emissions into the atmosphere.
For a garment to be considered "organic", it must be accredited by an independent certification body which will take into account the entire manufacturing process, from the initial cultivation to the weaving of the fibre to the final garment.
Recycled
A recycled garment has been made in whole or in part from fibres that already exist. Examples include textile waste from a factory, clothing that has been repurposed, or salvaged waste materials like fishing nets and plastic bottles. The most common recycled fibres used in the clothing industry include nylon, polyester, cotton, and wool.
There are several certification bodies with varying standards. The independent certification body Ecocert, which has a strong presence in Canada, allows the RCS (Recycled Claim Standard) label on any product containing more than 5% recycled content.
Responsible Down Standard
The Responsible Down Standard (RDS for short) is an ethical standard that certifies that down feathers – used as insulation in coats, sleeping bags and other accessories – come from animals that have not been subject to abuse, such as live plucking or force feeding. Directly linked to the notion of traceability, the RDS standard oversees the entire sourcing process of companies, and ensures that the origin of down can be validated. Today, more than 60 companies have signed up to the Standard in an effort to adopt better practices.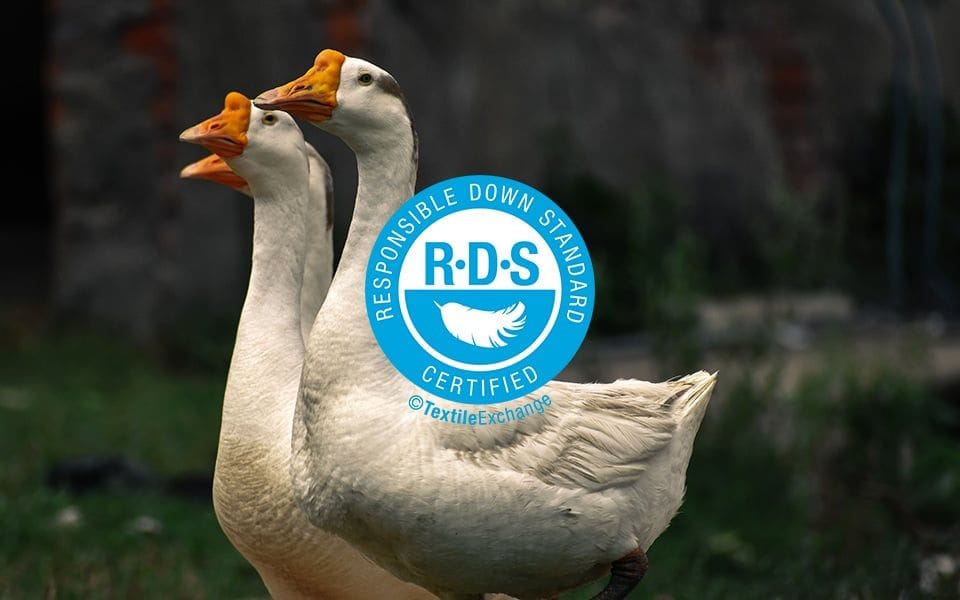 RESPONSIBLE WOOL
Responsible wool comes from farms that are certified for their accountable practices, in terms of the environment, social, and animal welfare. Several standards exist around the world to ensure that the basic needs of sheep are met, that workers are respected, and that farming practices are sustainable.
ZQ certification is based on five pillars of animal welfare: freedom from discomfort, freedom from malnutrition, freedom from injury or disease, freedom from unnecessary distress, and free-range sheep farming. The Responsible Wool Standard (RWS) works in a similar way. Both oversee the sourcing process (similar to the RDS standard for down), and ensure that wool can be traced back to an accredited farm.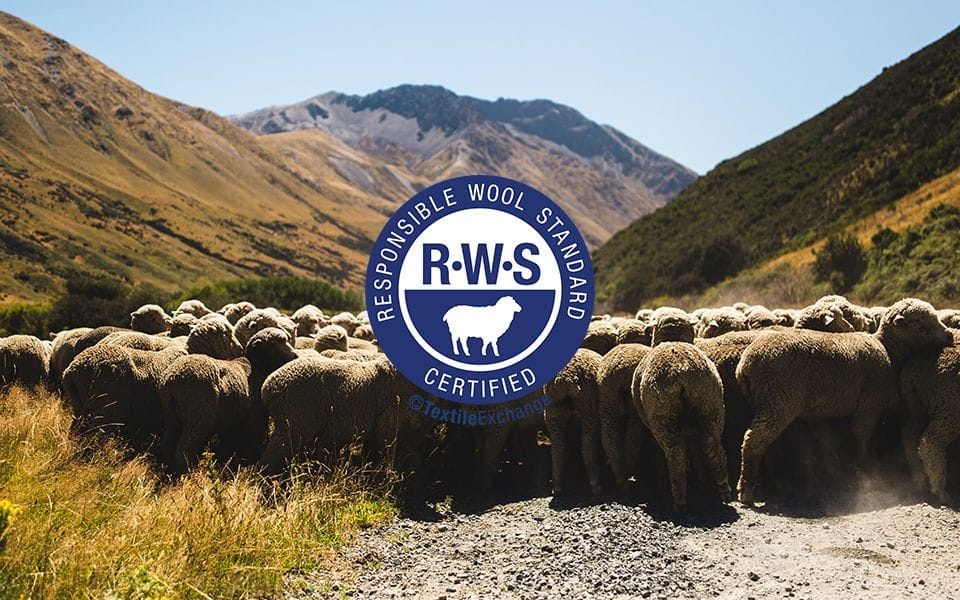 VEGAN
A certified vegan product does not contain any compounds of animal origin. The term is often used to describe artificial leather used in the manufacturing of shoes or handbags. The industry is beginning to explore plant-based leathers made from pineapple leaves or apple peels.
As there are no international vegan standards, a product must be certified vegan by an official body and approved by the vegan community. A product with vegan certification is therefore made up of 100% synthetic or vegetable materials.
The terms "vegan" and "animal cruelty free" should not be confused, as the latter may contain animal products.
FAIR TRADE
Fair Trade certification works in partnership with many companies, non-profit organisations, and producers around the world that support making ethical and environmentally-friendly choices. A Fair Trade-certified garment assures the consumer that it was produced following high environmental standards by employees paid a living wage who enjoy good working conditions. The certification works directly with and invests in communities, and is an agent of change for an ethical and sustainable future. All Fair Trade-certified products carry the organisation's logo.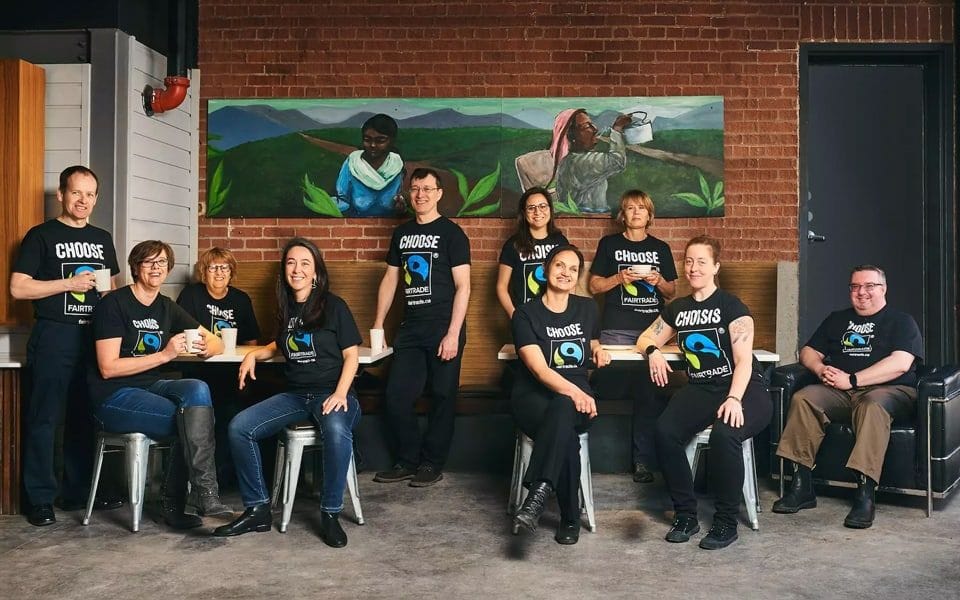 You can find the listed certifications and standards on the Altitude Sports website in a product's description, as well as under our new ECO FRIENDLY tab. Shop selections that help to bring you closer to nature without compromising your new-found respect for sustainability.
SHARE