At Altitude Sports we know what it takes to get through the 4 seasons while staying comfortable, stylish and protected against whatever the weather has in store. Whether it's finding a durable waterproof shell, a lightweight down jacket, a pair of rugged hiking boots, or getting ready for winter with our massive selection of men's parkas and women's coats, we've got what you need to get through your next adventure.
Staff Picks
We've got something for the whole family here. Whether you're shopping for your significant other, or looking to get friends and family geared up, we've got you covered. Taking recommendations from our knowledgeable staff of skiers, hikers, cyclists, adventurers, and stylish urbanites, we've curated a list of the top staff picks for Christmas 2019.
For Him
Vallier was launched in Fall 2019, and they've already made a name for themselves with apparel like the Brera Light Down Jacket that finds that sweet spot between urban and technical. Reigning Champ appeals to the athleisure crowd that wants comfortable clothing like the Classic Crewneck that can be worn anywhere from the gym to the club. Duer is another brand that combines technical detailing with street-ready style, and the No Sweat Slim Pant has plenty of both.
Vallier

Brera Light Down Jacket

Reigning Champ

Classic Crewneck

Duer

No Sweat Pant Slim
Chances are you know that one person who's always wearing a baseball cap. They might be picky, but the Wool Sports Cap from Norse Projects is sure to tick off a few boxes, thanks to its stylish appeal. If you haven't got a hat wearer to buy for, you definitely have someone who's backpack is worn out, or looking for an upgrade. Either way, they won't be disappointed by the urban functionality of the Black Hole Pack from Patagonia. For the runner on your list, the one who's always hitting the streets or the trails on weekends, get the comfort and precision from Salomon with a pair of S/Lab XT-6 running shoes.
Norse Projects

Wool Sports Cap

Patagonia

Black Hole Pack 25L

Salomon

S/Lab XT-6 Shoes
For Her
Arc'teryx has been leading the charge in outerwear innovation since it started in 1989. The Canadian company is known for its high-quality apparel, and the Seyla Coat provides full winter coverage in an urban design that would look great on the trendsetter on your list. The North Face is a heritage brand of technical wear, and the popularity of the super-soft Campshire Pullover 2.0 is a prime example of the brand's ability to bring the outerwear comfort to the streets. If you want to talk about heritage brands, Levi's is synonymous with quality denim, and the Wedgie Icon Fit Jeans bring back the old school style that the brand continues to rep.
Arc'teryx

Seyla Coat

The North Face

Campshire Pullover 2.0

Levi's

Wedgie Icon Fit Jeans
Thick soles are in style at the moment, and Filling Pieces has heard the calling. The Low Curve Iceman Shoes combine a sneaker top with a chunky trekking sole, for a style that fits right into the gorpcore aesthetic of technical apparel x urban living. If they're not big on footwear, get that special someone the gift of sound this year. We're not just talking about your run of the mill noisemakers, we're talking state-of-the-art precision in the form of the Beoplay H9i wireless headphones from sonic masters Bang & Olufsen. What Levi's is to denim, Dr. Martens is to military-style boots. For over a century they've been making durable leather boots and the Delphine Arcadia Boots live up to the iconic brand's emphasis on quality construction.
Filling Pieces

Low Curve Iceman Shoes

Bang & Olufsen

Beoplay H9i Headphones

Dr. Martens

Delphine Arcadia Boots
Gift Guides & More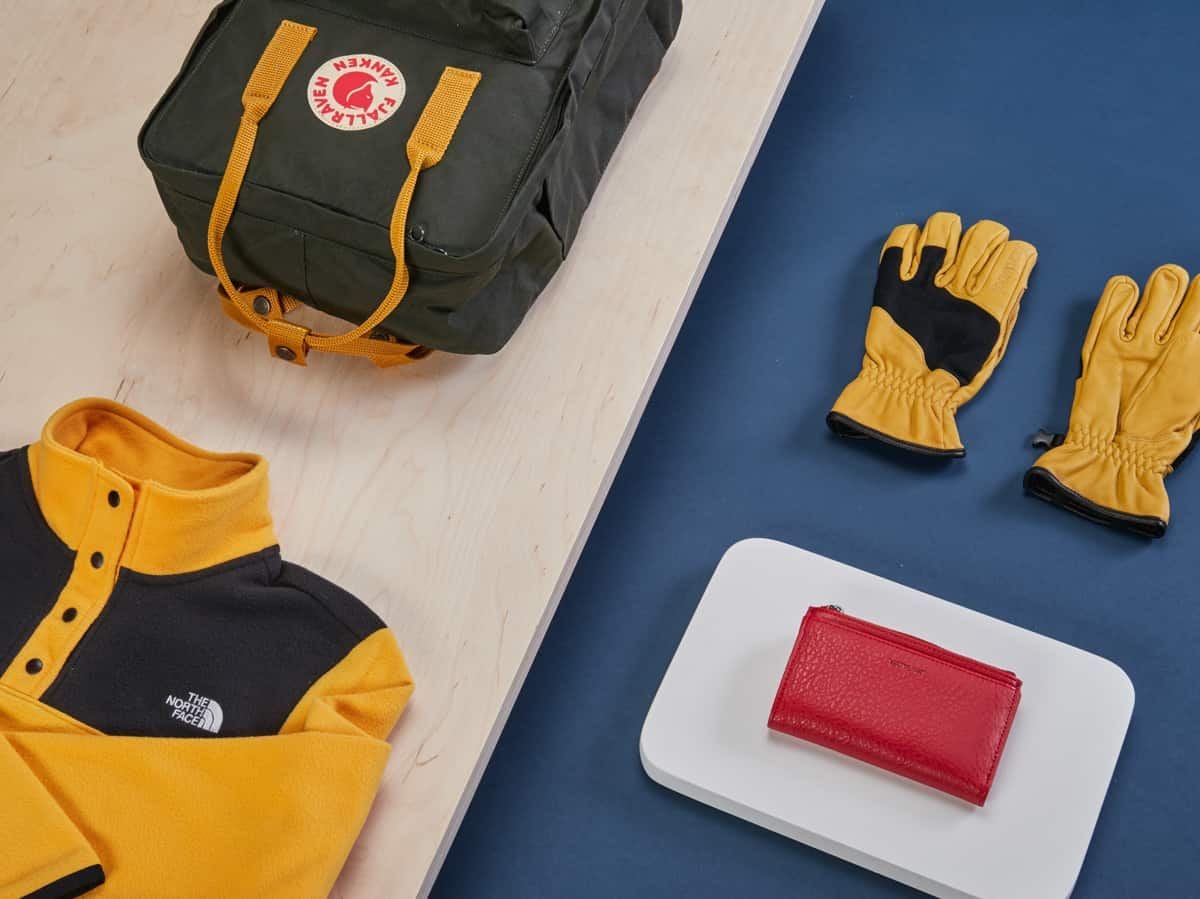 We take the holidays very seriously at Altitude Sports. Whether you're treating yourself on Black Friday or just getting something for the Christmas gift exchange at the office, we've got something for everyone. If you're looking for more inspiration check out our gift guides for cyclists, hikers, runners, travellers, skiers and more.
SHARE