Size & Fit
We often get asked "Which size should I get for my Canada Goose parka?" It's a great question and it depends on a few factors. Beyond your personal preference, you have to consider your body shape. There's also a difference between size and fit. While sizes are mostly standard, fit can play a big difference. Most brands will go with a standard fit that uses average measurements as a reference point. Canada Goose understands that this can be limiting and introduced additional fits to cater to those who have trouble with standard fits, or who simply want a more custom feel. Canada Goose sizing offers a custom fit and premium warmth to ensure you're getting the very best Canada Goose parka for your needs.
Canada Goose designs their parkas with three different fits: slim, regular and relaxed. They've also introduced a special fit for those who don't fit into standard sizing, called the Fusion Fit. Once you've had a look at our sizing chart, you can then decide what kind of fit you're looking for.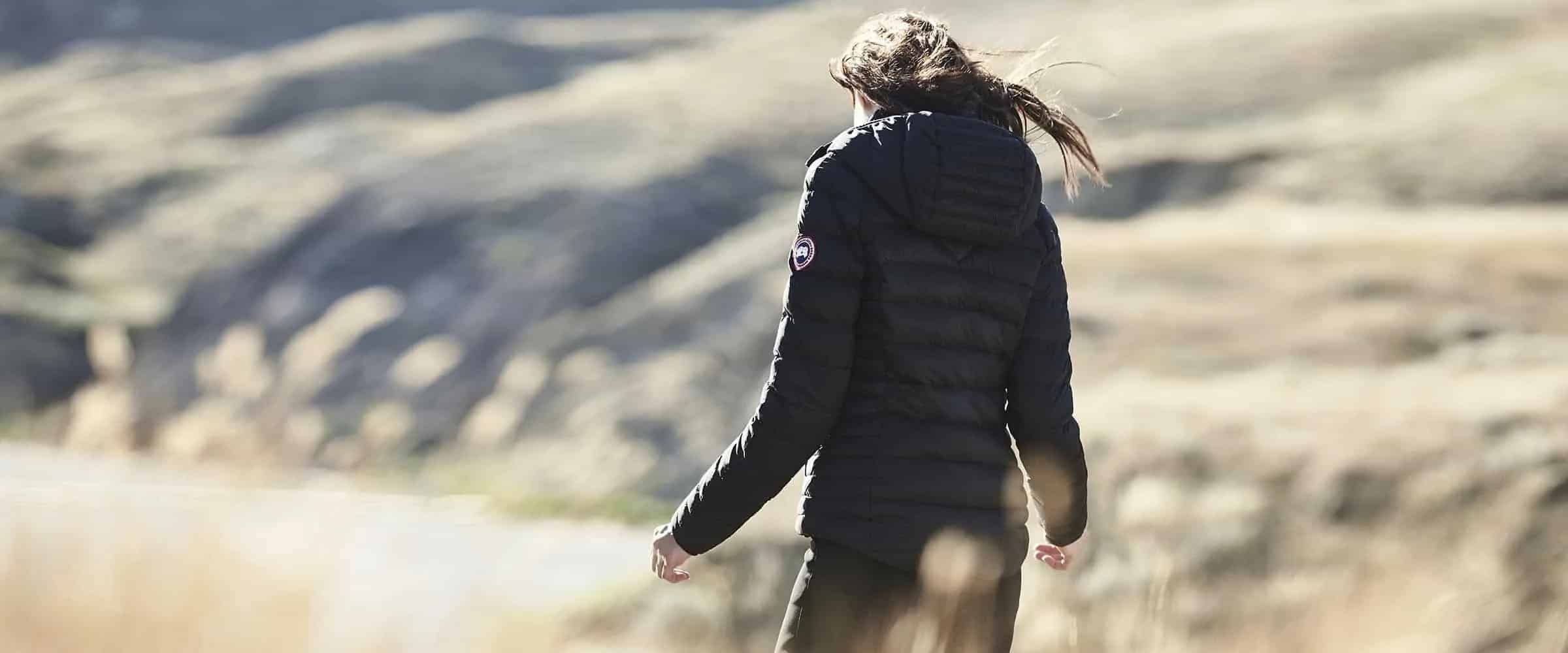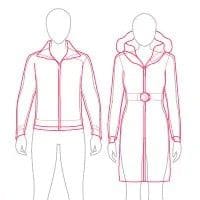 1. Slim Fit
You'll find that these are tighter than the average fit you're used to wearing. If you like a fit that's very close to the body, with a slimmer silhouette, the slim fit is a good choice. The slim fit isn't ideal for layering because it's so close to the body, however, most Canada Goose parkas are made warm enough that you don't have to add additional layers. Since the fit is already slim, if you're debating between two sizes, you should consider the larger of the two.
Top Slim Fit Styles For Her
Top Slim Fit Styles For Him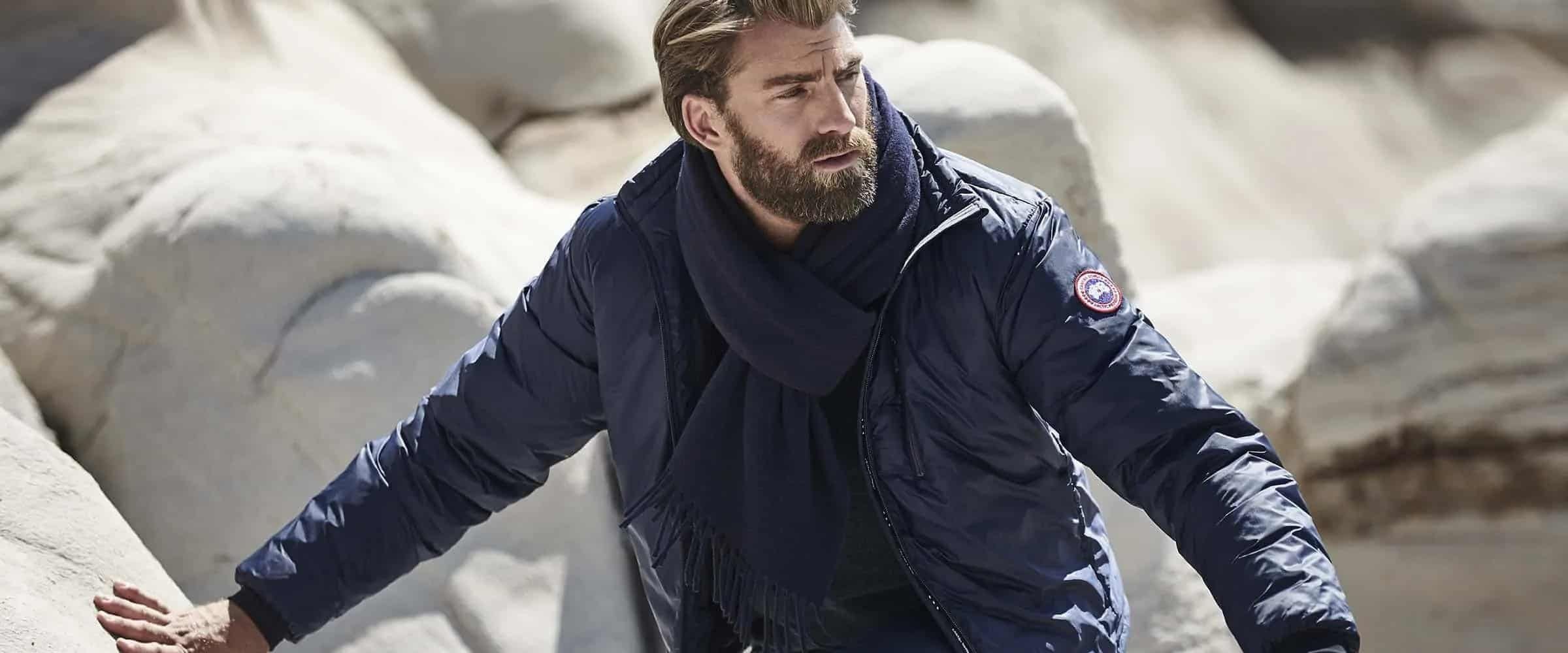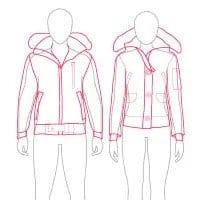 2. Regular Fit
Canada Goose sizing for their regular fit follows the standard sizing model very closely and will fit similar, if not slightly looser than most parkas. In this case your normal size should fit just right. Those who want it close to the body should be careful because ordering a size too small will mean shorter sleeves. These are designed so that layering is an option, like if you want to wear a sweater underneath your jacket. Whether this is required will depend on the parka, and how cold it is outside. We recommend checking out Canada Goose's Thermal Experience Index to see if the jacket you choose can hold up to the cold with or without layers.
Top Regular Fit Styles For Her
Top Regular Fit Styles For Him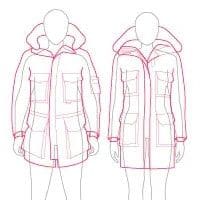 3. Relaxed Fit
The relaxed fit jackets are very loose. Perhaps the loosest you'll ever wear in your corresponding size. But this extra room has a function. In the coldest environments, on the coldest days, you'll want to be able to add some layers. The looseness allows just that; it means you can easily add a good 10°C – 15°C to your jacket. Despite the looseness, the jacket is still made for the body indicated in the sizing chart. If you are debating between two sizes, feel free to order the smaller one. If you are looking to downsize more than one size, you should consider trying another fit or model.
A winter coat warm enough for a North Pole adventure. The Expedition Parka is rated 5 on the Canada Goose Thermal Experience Index -  making it the highest rated jacket available.
Price:
0.00$
The ultimate coat for winter adventures. This is one of the warmest on the market, ideal for windy days and polar cold.
Price:
0.00$
Picking a winter jacket can be fun when you know what you want, but it shouldn't feel like a chore when you don't. Remember, you're going to be wearing it throughout the winter, perhaps in temperatures as low as -40°C. Choosing the right winter jacket is the first step to taking on winter, and this includes making sure your jacket is the perfect fit. Canada Goose sizing has made this easy by offering a range of sizes and fits so that it feels like the jacket was made just for you.
SHARE