This spring, researchers discovered microplastics in human blood for the first time ever. Of the 22 anonymous donor samples analyzed in the study, 17 contained microplastics – just over 80%. Microplastics, ever-present in our water, are now a part of our diet, as other studies have shown a presence of microplastics in the sea salt we use to season our meals. 
But the problem of plastic in our oceans is not a recent one. As much as 8.8 million tons of plastic are carelessly discarded into the sea every year. Recent studies estimate that there are around five thousand billion pieces of plastic floating in our oceans: a figure beyond comprehension. Of this drifting debris, fishing nets are among the most harmful plastic pollutants, killing or seriously injuring more than 650,000 marine animals each year. 
Patagonia is concerned about this issue and committed to the global improvement of our environments. Through collaborating with the Californian company Bureo, Patagonia is doing its part, by recycling fishing nets and transforming them into a material called NetPlus, which is not only recycled, but 100% traceable. This inspiring environmental initiative takes place along the west coast of the Americas, between Chile and California. 
READ ALSO > Growing a Revolution-Patagonia, Regenerative Agriculture, and Saving the Planet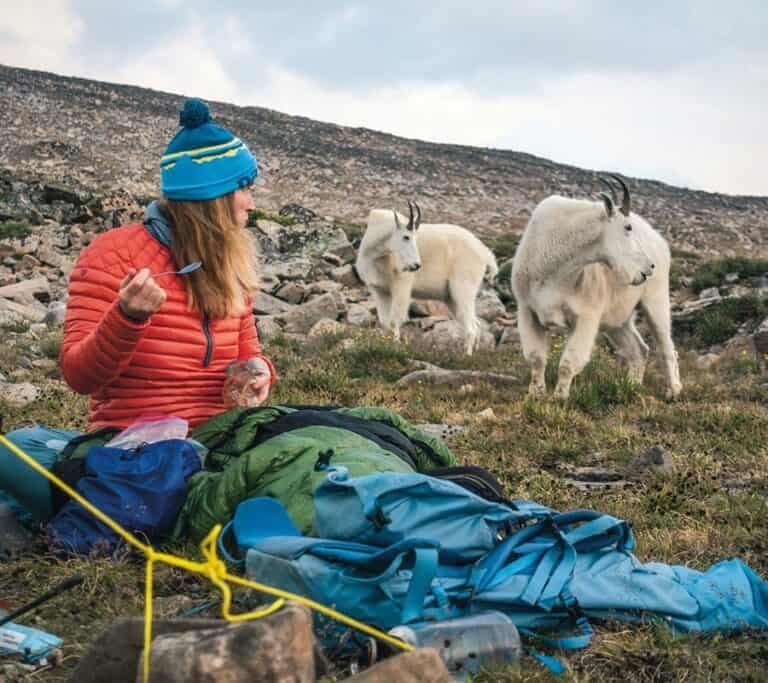 Talcahuano, Chile
Plastic fishing nets have no viable alternative. And with fishermen having little or no access to waste management infrastructure, nets are unfortunately mostly left in the water when they're no longer usable. Though once made of natural biodegradable materials, fishing nets have been manufactured from plastic for the past 40 years. Lighter, stronger and easier to repair, these plastic nets take hundreds of years to decompose, while also degrading the marine environments that fishermen already exploit. 
When the co-founders of Bureo realized in 2013 that these nets are made from a highly recyclable raw material, it was a revelation – and they knew exactly who to turn to. Patagonia, after all, is always looking for new ways to reduce its use of raw plastic materials. Fishing nets are perfect: they've already completed one useful life cycle, and are given a new life through being turned into fabrics and hat visors. 
The process is quite simple: Bureo links up with coastal fishing communities throughout South America and buys their unusable nets. The company employs local workers to sort, clean and package the recovered nets, which are then shipped to the company's partner in southern Chile for recycling. There, the nets are transformed into a raw material that can replace new plastic.
So far, the program has prevented hundreds of tons of nets from being left behind in the ocean, on top of providing additional employment and income for the communities involved. 
Ventura, California
Patagonia has been supporting the development of Bureo's NetPlus since 2016. Today, the material is not only used in hats, but also in Patagonia's coats and, starting this season, in the famous Baggies shorts (Men's; Women's).   
Through transforming fishing nets, Patagonia has prevented 149 tons of plastic from contaminating the oceans. The brand states that the hat visors were an obvious use for NetPlus, and easy to make. But the company's developers had to work with other partners in its supply chain to find ways to chemically transform the plastic from nets into high-quality fabric, so that it could be used in clothing as well. As a result of these efforts, additional tons of nets have been transformed into fabric since the fall of 2021. 
In total, Patagonia has recycled over 400 tons of fishing nets. And the brand intends to continue incorporating them into even more of its products in the years to come.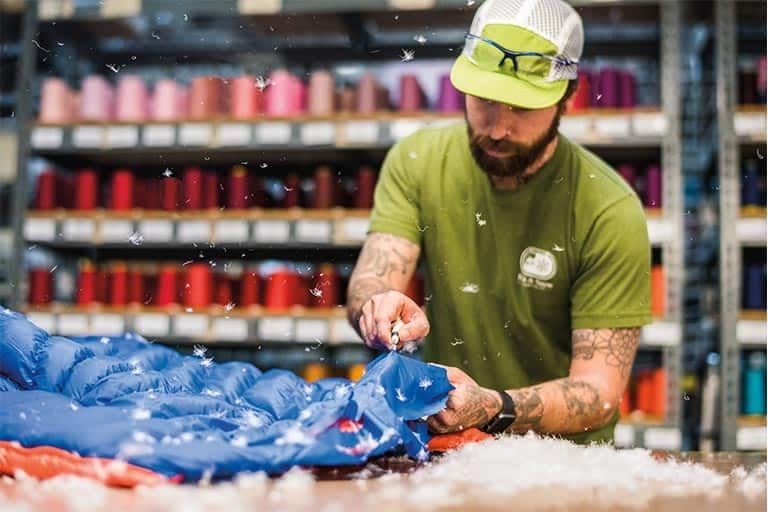 For generations, worn, torn and irreparable fishing nets have been left in the ocean. So much so that these nets now make up nearly 10% of the plastic volume found in our seas.
Using the raw materials extracted from the discarded fishing nets reduces the consumption of new plastic, while also avoiding further water pollution. And as a bonus, the process contributes to growing the local economies of the coastal communities involved, as well as helps to create healthier marine environments. By incorporating NetPlus into a variety of its products, Patagonia is setting a great example for circularity.
SHARE